Bobby From TOWIE: Where Is the Star Now?
(Image/ Source: dailymail.co.uk)
We've become used to seeing Bobby from TOWIE on our screens over the years. While he now looks unrecognisable thanks to numerous surgical enhancements, we'd loved seeing him light up our living rooms since he joined the show way back in 2012.
Now that he's announced he'll be quitting the show, lets take a look back at his time on TOWIE- and find out what the future holds for one of our fave reality stars.
Bobby from TOWIE
Bobby from TOWIE made his debut in the fourth series of the show, and immediately made an impact with viewers with his sassy personality and put downs.
Never one to mince his words, he often had run ins with his castmates- and there was that HUGE fall out with James 'Arg' Argent. Oh, and he compared him to a pair of cheap tights. Obviously.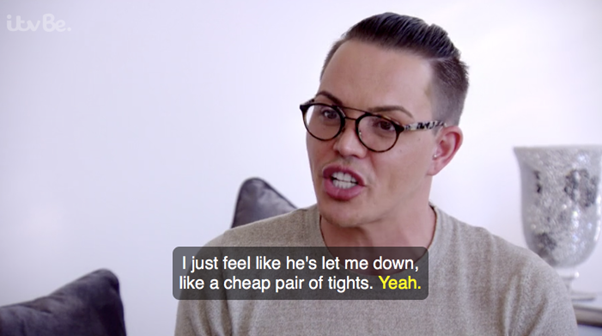 (Image/ Source: realitytitbit.com)
Frankie Sims: Who is the TOWIE starlet dating?
But this didn't stop Bobby Norris from seeing his status soar, and his success on TOWIE also opened doors to new avenues. The star went on to make appearances in Celebrity Ghost Hunt, Celebs on the Farm, and Celebs Go Dating.
The reality star also came to wider acclaim after he spoke out about his sexuality.
During his interview with Victoria Derbyshire, Bobby chatted about his life as a gay man. The star stated he had received death threats after the interview, and some said they "wished cancer" on him because of his sexuality.
Not deterred by the trolls, Bobby Norris started a petition to make homophobia a criminal offence, and spoke in parliament about his campaign. Go Bobby!
Surgery
While Bobby from TOWIE has kept us entered with his acid remarks and one liners, he's also been busy keeping up with his surgical enhancement routine.
When we first met Bobby Norris, he was a fresh faced newbie to the show. But he's now had a LOT of plastic surgery, which has even left his castmates wondering if he's gone too far.
After years of botox, fillers, and a nose job to combat his breathing problems, Bobby now looks completely different to his former self- and it seems like he's had no intention of stopping the surgery.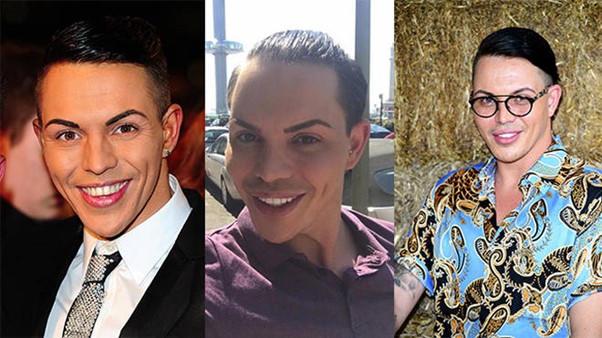 (Image/ Source: heart.co.uk)
Tom Celebs Go Dating: The lowdown on the TV receptionist
In 2019, the star also revealed that he'd had a beard transplant to boost his confidence.
Showing off his new look on social media, his bestie Gemma Collins said:
"Don't change too much I love who you are."
We'll see whether Bobby will be able to restrain himself in the future…
Moving On
After spending a whopping ten years on the hit reality show, Bobby from TOWIE announced that he would be leaving.
In an emotional Instagram post, Bobby explained that he will be "taking a step back" to focus on new projects:
"I'm so excited to finally be able tell you guys some news that I've been keeping secret.. I have made the decision that now feels like the right time for me to take a step back from @towie as a regular cast member to focus on my presenting career.
After 10 years on TOWIE the show and the fans have been such a huge part of my life, but you haven't seen the last of me and this is the start of an exciting new chapter!!"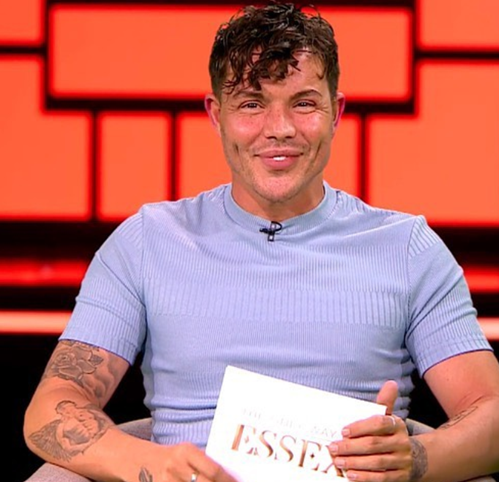 (Image/ Source: Bobby's Instagram, @bobbycnorris)
Chantelle Connelly: Catching up with the ex-Geordie Shore star
The star later confirmed that he'll still be connected to The Only Way Is Essex as he will be the brand-new host of a digital spin-off called TOWIE: The Official After Party.
This came shortly after bosses announced a mass culling of cast members earlier this year in the show's biggest ever shake up.
Fan favourites including Chloe Meadows and Courtney Green have been axed, as well as Bobby's ex Harry Derbidge.