News
Tom Celebs Go Dating: The Lowdown on the TV Receptionist
Tom Celebs Go Dating: The Lowdown on the TV Receptionist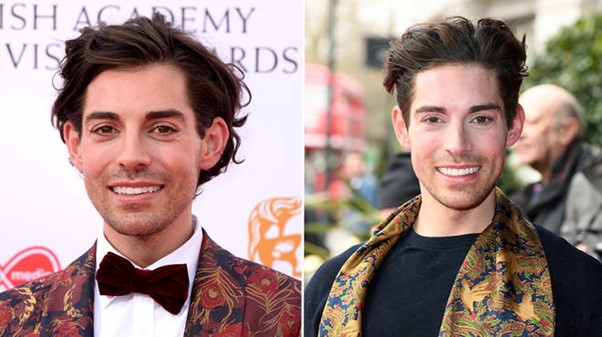 (Image/ Source: captialfm.com)
Tom Read Wilson is the reason why Celebs Go Dating is one of our all-time favourite shows. His classic one-liners and innuendos have won plenty of viewer's hearts over the years, and he's always on hand to make his celebrity clients welcomed into the dating agency.
So what do we know about the Celebs Go Dating star?
Tom Celebs Go Dating
Hailing from Berkshire, the now 34-year-old lives in London to keep up with his celebrity work.
Since joining the Celebs Go Dating family back in 2016, receptionist and junior client coordinator Tom Read Wilson has become something of a national treasure.
He's been on hand to assist everyone from This Morning's Alison Hammond to Wayne Lineker on their quest for love, and has formed a solid friendship with former clients and TOWIE stars Joey Essex and James 'Arg' Argent.
But working as a stellar celebrity receptionist and client coordinator isn't Tom's only talent. He's also a singer, actor, and presenter too!
While growing up, the star attended the Royal Academy of Music where he studied Musical Theatre. After his studies, Tom went on to perform in pantomimes and theatre productions all over the world.
Now he's found fame on Celebs Go Dating, Tom Read Wilson has a whopping 338k followers on Instagram, and delights his fans with his "Word of the Day" video series.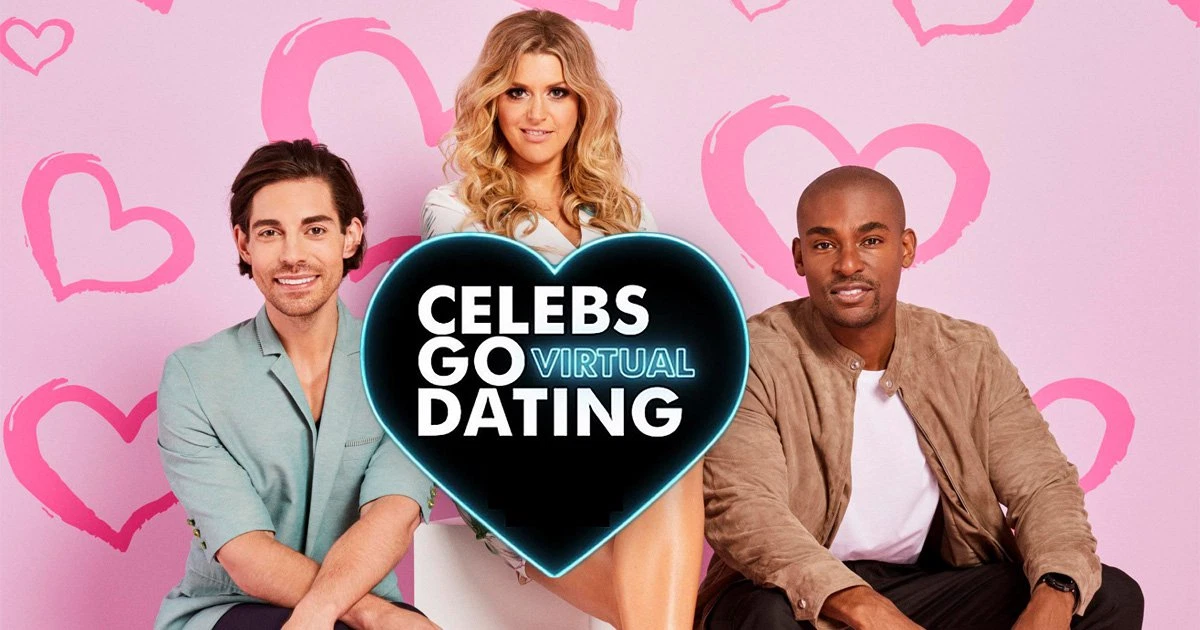 (Image/ Source: metro.co.uk)
Emma Willis Net Worth: Just how much does the TV presenter make?
But what about the star's own dating life?
While Tom Read Wilson is fairly cagey about his love life, the star shared one of his all-time worst dates with PinkNews:
"The worst of all is when I went on a date with a very taciturn gentleman. We suddenly realised that we went foolishly for a meal – a first date faux pas – and I ordered a lamb shank.
I swallowed the hunk of lamb, and it lodged in my gullet.
I was too proud to ask for help… by the time I had arrived at the toilet I was puce with a vein about to burst on my forehead. There was no-one in the loo so I had to perform a Heimlich manoeuvre on myself against the wash basin. I regurgitated this piece of lamb. It was simply ghastly."
Reality shows
After finding fame on Celebs Go Dating, Tom's glitzy celebrity career has gone from strength to strength.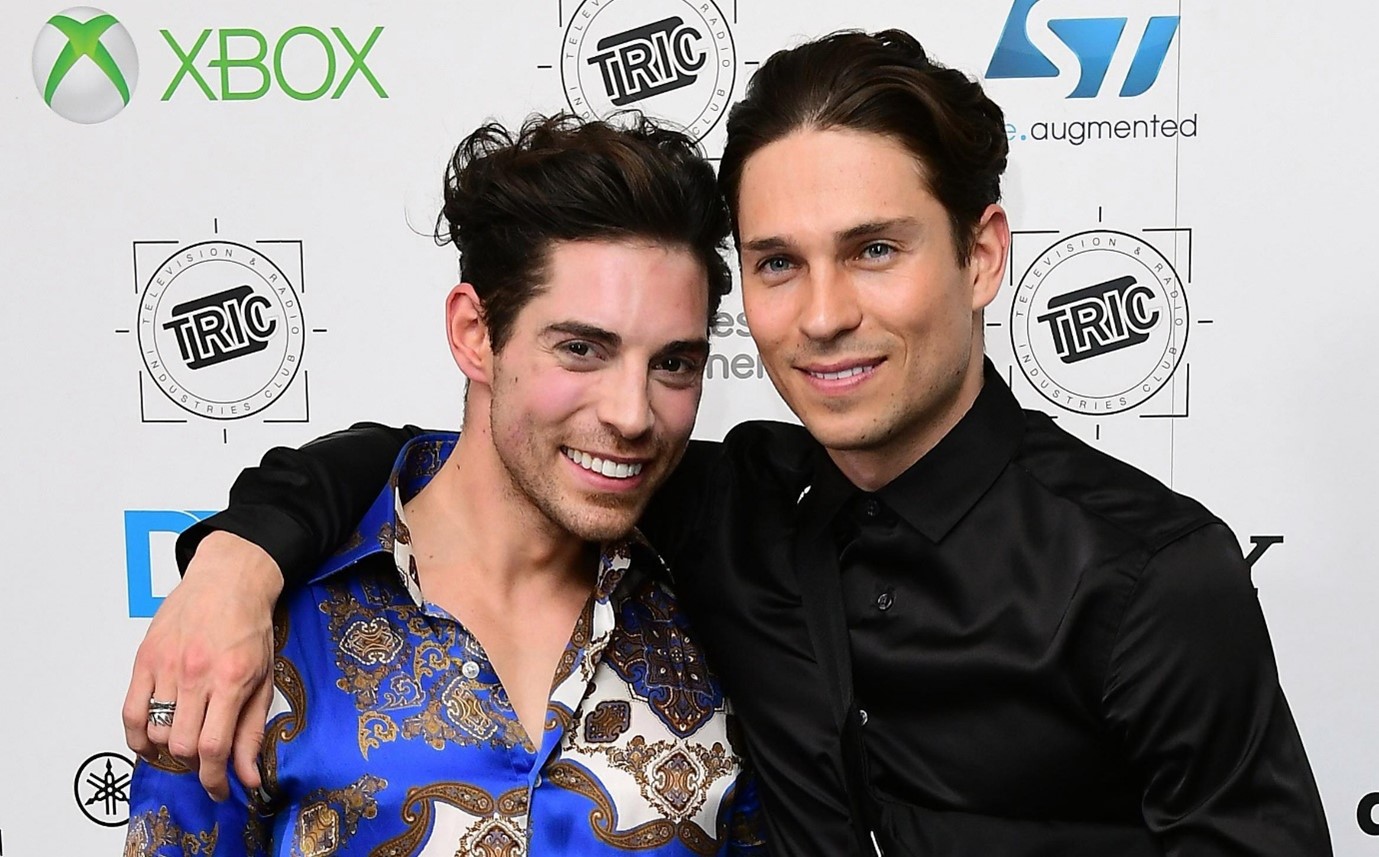 (Image/ Source: thesun.co.uk)
Frankie Sims: Who is the TOWIE starlet dating?
He regularly appears on TV shows such as Big Brother's Bit On The Side, and has also featured on Celebrity Juice, Britain's Got More Talent and CelebAbility.
Tom Read Wilson also happened to audition for The Voice back in 2016 but unfortunately, none of the judges turned their chairs around for our favourite receptionist.
The star also showed off his culinary techniques in BBC's Celebrity Best Home Cook, where he wowed judges Mary Berry, Chris Bavin and Angela Hartnett with his creative dishes.
The star made it all the way to the finals, but was narrowly beaten by former politician and Strictly Come Dancing favourite Ed Balls.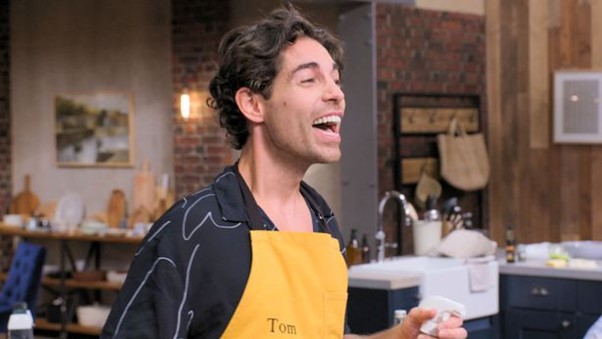 (Image/ Source: mirror.co.uk)
Nadia Celebs Go Dating: Why did she leave the show?
And it's not just reality TV shows that Tom gets involved in. The reality star has been open about his mental health over the years, and even teamed up with Public Health England's Better Health – Every Mind Matters campaign to support people's mental wellbeing during lockdown.
Chatting with OK! Magazine, Tom shared his tips to looking after his wellbeing during the pandemic:
"One of the things that sustains me in lockdown is doing a crossword puzzle every day. Often when you have a bout of anxiety it's very, very hard to focus on things, and things which you normally find relaxing. It's hard because your mind wanders.
"So that's why I like crosswords. Another thing I find absolutely glorious is doing French lessons!".