News
Frankie Sims: Who Is the TOWIE Starlet Dating?
Frankie Sims: Who Is the TOWIE Starlet Dating?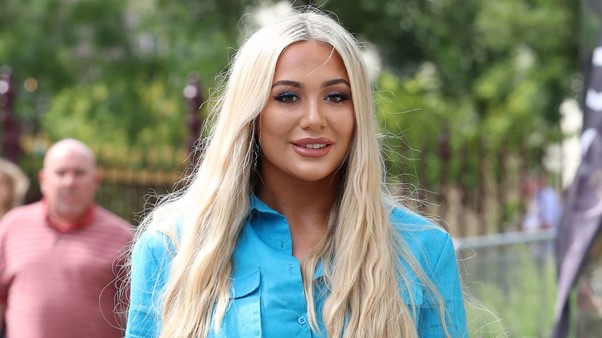 (Image/ Source: closeronline.co.uk)
Frankie Sims, along with her sisters Demi and Chloe, are the darlings of The Only Way Is Essex, and have made a major impact since they joined the hit reality TV show.
Frankie made her debut on the show in 2019, and has had a fairly colourful time on our screens since then. But after dating her co-stars and dealing with heartbreak, it seem like Frankie has finally moved on to a brand-new beau.
So who is Frankie currently hooking up with?
New Squeeze
Frankie Sims is now officially dating Love Island star Jack Fincham- with sister Demi Sims breaking the news on her Instagram story.
She wrote on a picture of them: "They're office after 2/3 years @frankiesims @jack_charlesf."
In another snap, Demi showered appreciation on the lovebirds as she added: "I love yous. Official," alongside a red heart emoji.
In a third and final glimpse of the pair, Demi wrote: "Girlfriend & boyfriend," underneath another clip of the reality stars.
(Image/ Source: Jack's Instagram, @jack_charlesf)
The couple had originally crossed paths while holidaying in Ibiza back in 2019, with mutual friend Tommy Mallet making the introductions.
Speaking to The Sun, Frankie opened up about her past with Jack.
"We've got history. We met in 2019 and we had a fling bit it didn't work out. I lived up north and he lived down here".
The two bumped into each other again and got together instantly, according to Frankie.
The star added:
"Jack's got something about him where I'm just like, 'yeah I like that. He's walked into my life and we have an amazing time together".
A couple of months back, there was speculation about who Jack was dating, but the reality star was insisting that he would be focusing all his efforts on being a dad for the time being.
But it seems he's ready for romance again, and even shared a loved-up snap of the couple outside a nightclub- while Frankie clutched an enormous bouquet of roses.
The pair regularly share cosy photos on Instagram, and look the picture of happiness. But the romance hasn't come without controversy…
Previous Boyfriends
Frankie Sims dated co-star Harry Lee during their time on the show, following his dramatic split from Chloe Brockett, who is also a cast member.
Frankie and Harry had travelled the world while they were together, but things ending abruptly after a huge row about ex-girlfriend Chloe.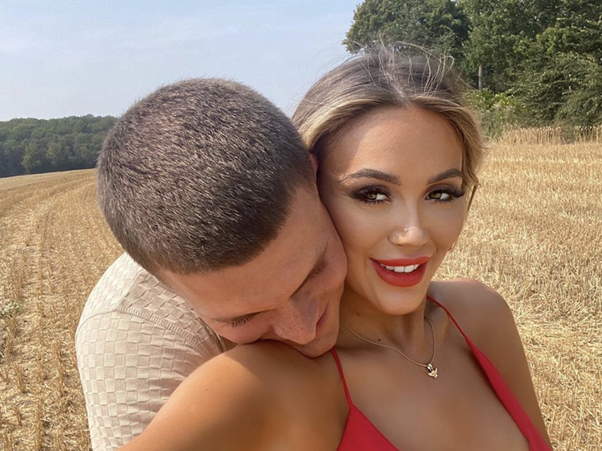 (Image/ Source: ok.co.uk)
Scott Disick Girlfriend: Who is the star dating?
According to OK! Magazine, both were said to have immediately unfollowed each other on Instagram after weeks of arguments, which were all filmed for The Only Way Is Essex.
Interestingly, new squeeze Jack has also dated Chloe Brockett, and the pair had even been seeing each other during lockdown- which resulted in Chloe being suspended from The Only Way Is Essex for breaching lockdown rules.
While Frankie insists there was no overlap between Jack's relationship with Chloe and herself, Chloe revealed that the Love Island star left two missed calls on her phone while he was out on the town with Frankie.
(Image/ Source: Chloe's Instagram, @chloebrockett)
Kyle Christie: Who is the Geordie Shore star's partner?
Taking to Instagram, Chloe shared a screenshot of her phone that showed two missed calls from Jack early in the morning. The first was at 7.26am, and the second 7.48am. She even added a frog and tea emoji for good measure.
But Frankie tried to diffuse the rising tension between her and Chloe.
The reality star said:
"Chloe [Brockett] put something up and she was quite respectful, there is no bad blood between me and her."
Frankie and Chloe had an explosive showdown on the reality show last year about Frankie's ex Harry, but it seemed that the pair had finally ended their feud. Time will tell if this has thrown a spanner in the works!