News
Simon Guobadia Net Worth: Everything We Know About The RHOA Star
Simon Guobadia Net Worth: Everything We Know About The RHOA Star
Fans loved finding out more about The Real Housewives of Atlanta star Porsha Williams' family life in her new show, Porsha's Family Matters. One important member of her family is her fiancee Simon Guobadia.
Both reality stars have children from previous relationships – Simon was married three times before becoming engaged to Porsha. But for now, everything seems to be going in the right direction for Simon and Porsha.
Now, fans want to know everything about the RHOA star's hubby, such as what is Simon Guobadia's net worth?
Here's everything we know about him, including how much money the TV star has.
What is Simon Guobadia's Net Worth?
Before Simon Guobadia got engaged to Porsha Williams in 2021, the entrepreneur was quiet about his life.
Not so anymore – he's been increasingly open about his past relationships and his career, including revealing how he's made his money.
Simon moved from Nigeria to the United States 40 years ago, and since then the 57-year-old has developed many different businesses. He started his career in the US as a film producer and worked on high-profile works including Spike Lee's Son of the South.
This year, Simon revealed: "I own a petroleum and logistics business. And I have various investments, restaurants and nightclubs, barbershops. Actually, that's a joke. I don't own any barbershops."
With all this entrepreneurial spirit, what is Simon Guobadia's net worth?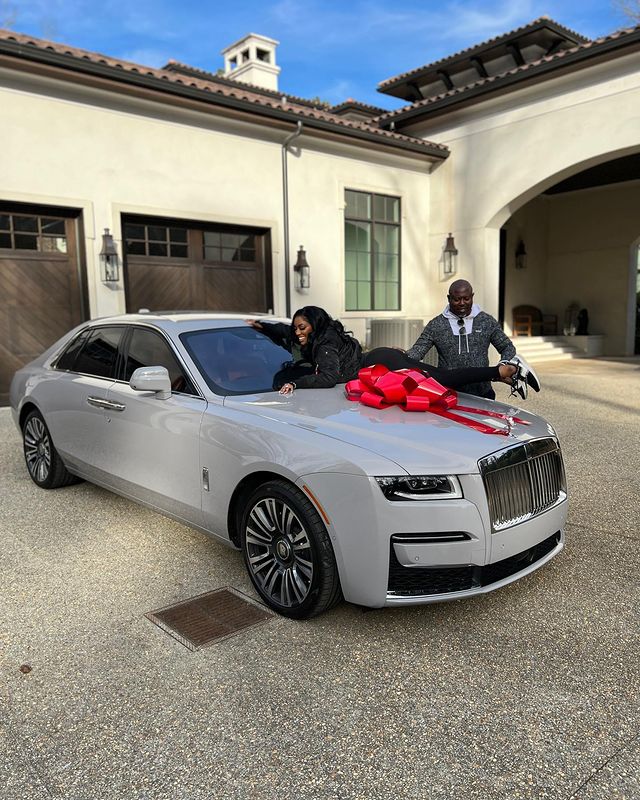 (Image/ Source: Instagram @porsha4real)
Misse Beqiri: Everything We Know About The Real Housewife of Cheshire
Well, the TV star is reportedly worth about $40 million.
That's enough for Simon to treat Porsha, which he did recently when he bought his fiancee a $300k Rolls-Royce Ghost. Porsha posted pictures of the generous gift on Instagram, saying "The only way you win is if I quit! #ThankYouHubby #PhotoDump #LivingLife #ThePursuitOfPorsha #RRGhost"
Sadly, the Covid pandemic has affected Simon's businesses. He opened his Atlanta restaurant Simon's in May 2017, but sadly it had to close in 2020 as it wasn't turning a profit with business closures.
Who is Porsha Williams?
Porsha Williams joined the cast of The Real Housewives of Atlanta in 2012 when she was still married to American football player Kordell Stewart. She split from the sportsman in 2013.
She remained on the show until 2021 when she departed for her own spin-off show Porsha's Family Matters.
Porsha grew up in Atlanta and studied business information technology at the American InterContinental University in Illinois. She shot to fame quickly after she started appearing on RHOA, and the first season focused on her feud with Kenya Moore.
After achieving fame, the reality star branched out into television presenting, including shows like Bravo's Chat Room and Dish Nation.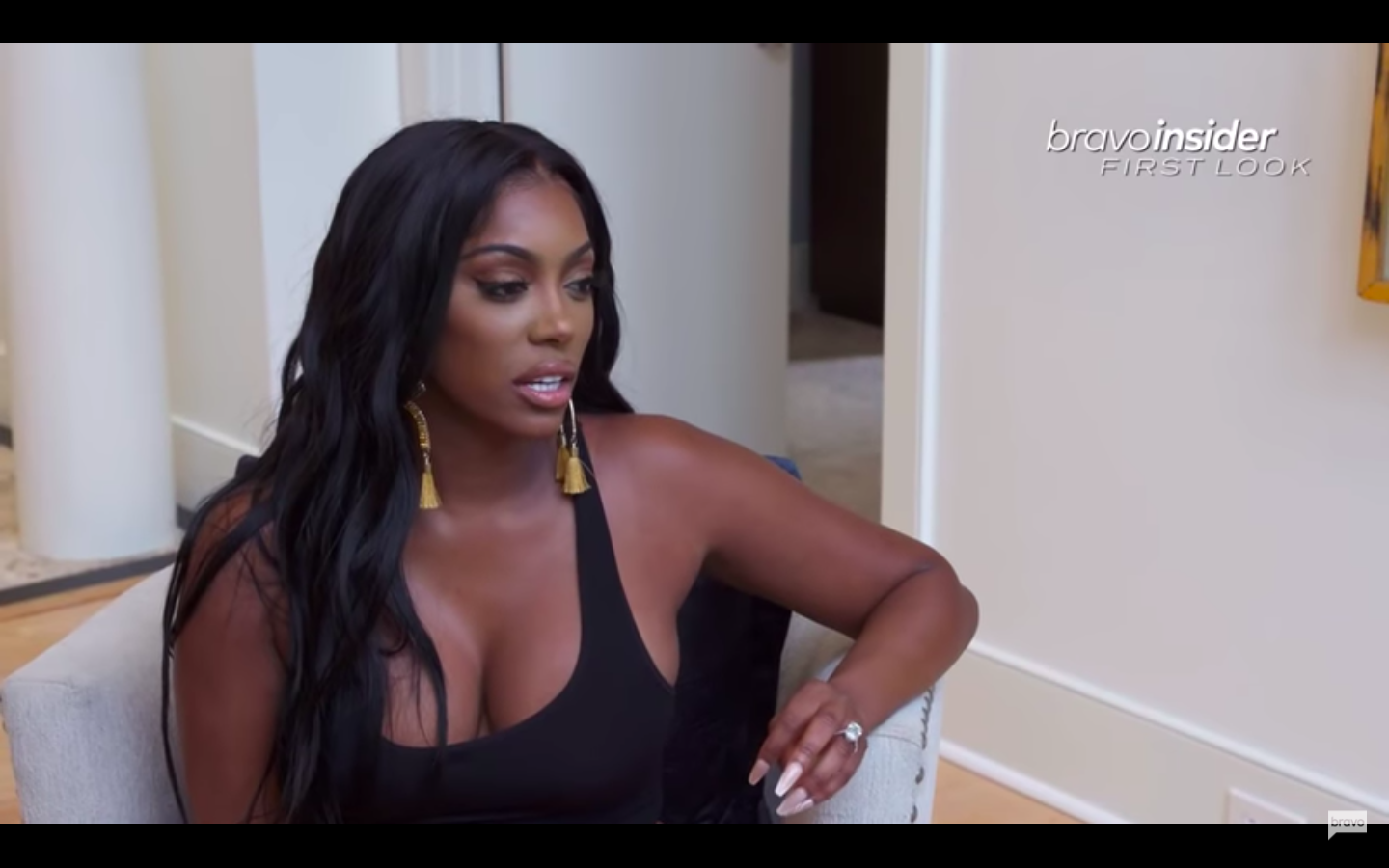 (Image/ Source: YouTube)
Bennett Jordan Net Worth: How Rich Is The Bachelorette Star?
Porsha's other ex is entrepreneur Dennis McKinley. The couple were only together for a short time but they had one child together, a daughter called Pilar Jhena McKinley.
In 2021, she also turned her attention to writing, releasing her memoir The Pursuit of Porsha.
Though her earnings don't stack up to Simon Guobadia's net worth, Porsha still has plenty of money in the bank. Her net worth is around $5 million.
Much of this is down to RHOA, where she earned approximately $1.3 million per season for her final appearances.
Simon Guobadia's Past Relationships
Weirdly, Porsha isn't the first RHOA star that Simon has dated. In fact, the entrepreneur was married to Falynn Guobadia, Porsha's former co-star.
In Porsha's Family Matters, Simon and Porsha opened up about how exactly they met. Simon was careful to reiterate that they started their relationship after he had divorced Falynn.
He explained that after his divorce, Porsha had appeared in his Instagram DMs to say she was sorry and to ask him how he was doing.
"I appreciated it, and the rest of it is history," he said sweetly.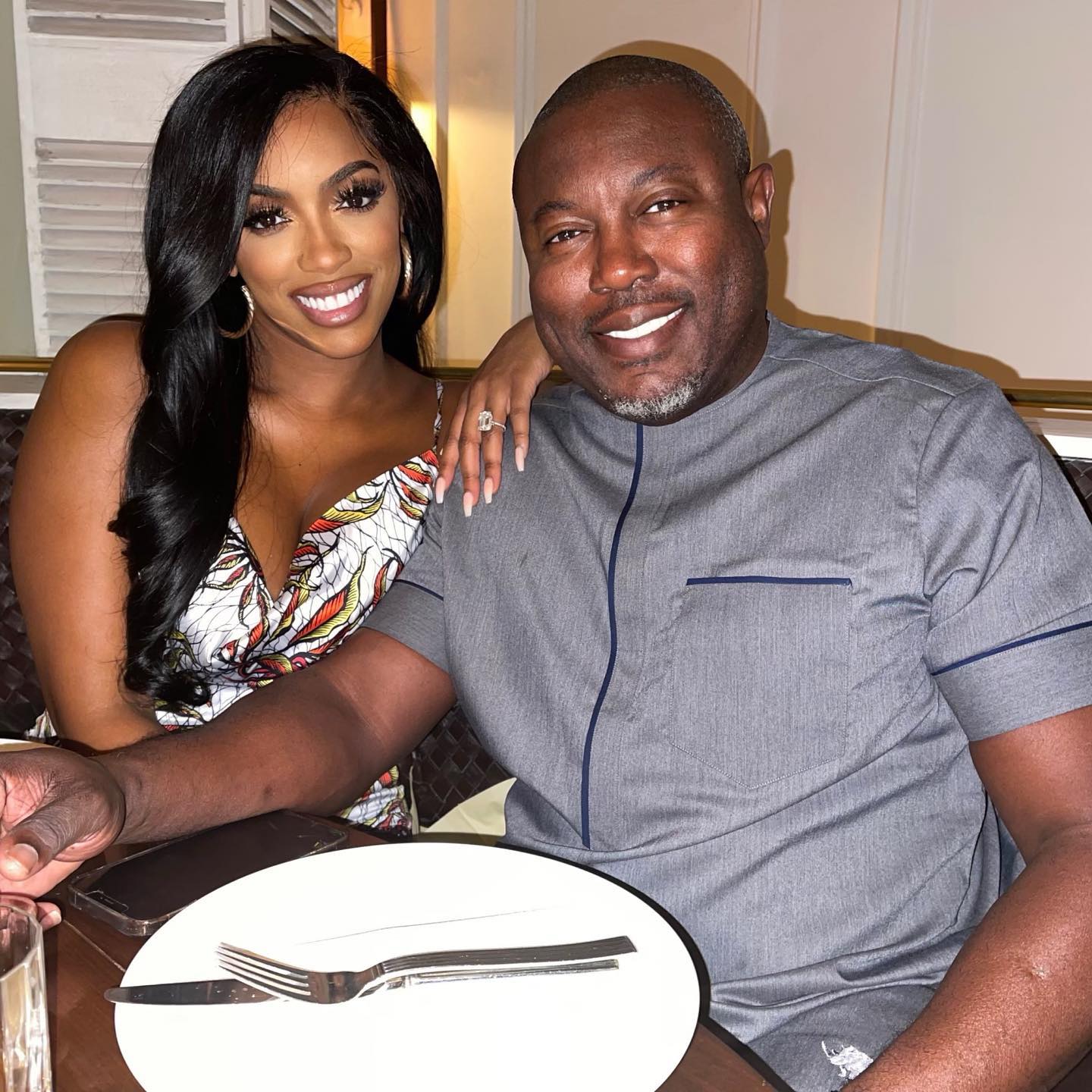 (Image/ Source: Instagram @iamsimonguobadia)
Charlene Married at First Sight: What Happened To Her After the Show?
Porsha first confirmed her relationship with Simon in May 2021, and only a day later, Simon said that he had asked Porsha to marry him.
On Instagram, Simon confirmed: "I asked her to marry me because we checked ALL of each other's boxes, and then some. Getting married again was never a question in my mind, but when. Did not expect to be blessed with a mate so soon."