News
Amy Schumer Net Worth: The Comedian's Impressive Wealth
Amy Schumer Net Worth: The Comedian's Impressive Wealth
She's one of America's best-loved comedians. From Saturday Night Live to films like I Feel Pretty and Trainwreck, Amy Schumer has been giving us laughs for close to 20 years.
In that time, Amy Schumer has also amassed a very pretty net worth.
But exactly how much is Amy Schumer's net worth?
Let's find out…
Amy Schumer Net Worth
When Amy Schumer starred in Judd Apatow's Trainwreck in 2015, she still hadn't achieved the astonishing fame that she now has.
The comedian was paid just $300,000 for starring and writing the romantic comedy, which also featured SNL comedian Bill Hader.
However, following the success of Trainwreck, Amy Schumer reportedly was offered between $4 and $5 million for her next Hollywood film. This is an incredible pay rise of 1,000%.
With this in mind, what is Amy Schumer's total net worth?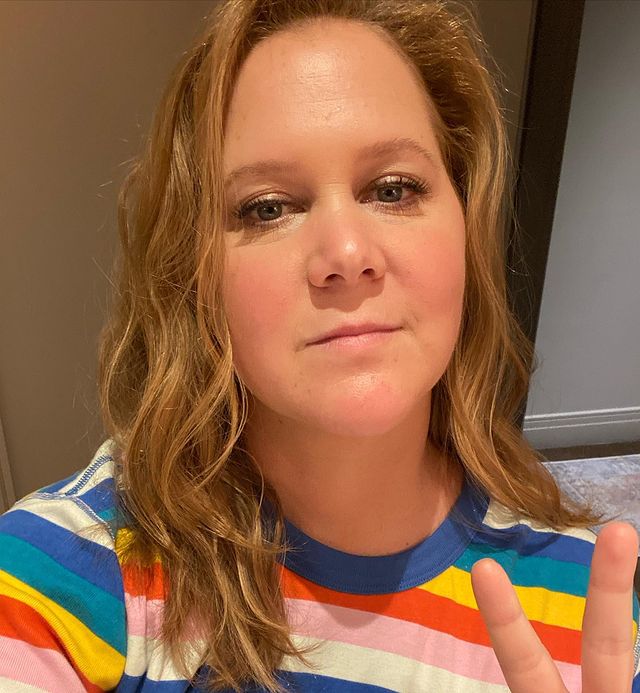 (Image/ Source: Instagram @amyschumer)
Karl Pilkington Net Worth: How Much Money Does He Have?
In fact, Amy Schumer's net worth is about $25 million. This actually makes her one of the highest-paid comedians in the US.
In 2016, Amy was approached by Netflix for a comedy special called The Leather Special. She signed an $11 million contract for the comedy show but later went back to ask for more after learning other comedians had earned about $20 million per Netflix special.
Part of Amy Schumer's incredible net worth is also attributed to her best selling memoir, The Girl With The Lower Back Tattoo. According to sources, Amy was paid a $9 million advance for the book.
In the end, her memoir occupied the number one spot on the New York Times non-fiction best-seller list for two weeks after its release.
Who is Amy Schumer married to?
While Amy Schumer's husband may not have the same level of fame and net worth, he does have a prestigious career.
She is married to Chris Fischer, a chef from Martha's Vineyard, Massachusetts. Over his career, the 41-year-old cook has worked in kitchens around the world, including in Rome, London, and New York City.
Though Chris was most used to seeing Amy on camera, the couple starred in their own Food Network show in 2020. Amy Schumer Learns to Cook followed Chris as he taught Amy how to be a better chef.
Amy, meanwhile, taught viewers some of the best cocktail recipes.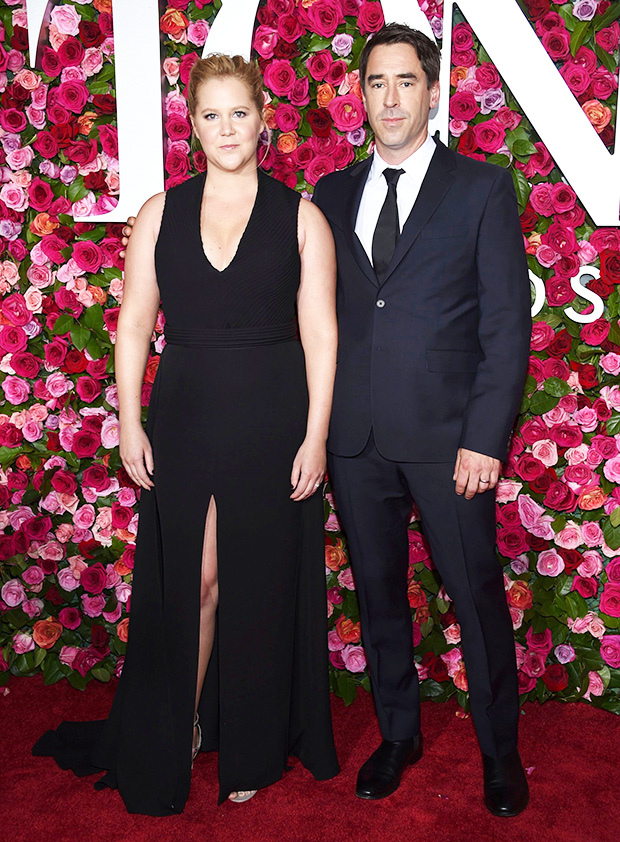 (Image/ Source: hollywoodlife.com)
Stephen Fry Net Worth: A Look Back At The Comedian's Career
Amy Schumer kept her relationship under wraps for a while, but we know that they met when Amy took a trip to Martha's Vineyard. Amy's personal assistant is actually Chris' brother.
Later, Amy asked Chris to help cater a party she was planing and they hit it off. She said:
"He was cooking and I was getting things ready and we wanted everyone to have a really good time. And I was like, 'Uh oh. You know? I got that feeling where all the blood goes to all the places.
And we were looking at each other a little bit longer. And it just changed."
A Difficult Pregnancy
In 2019, Amy got pregnant with her and Chris' first child. However, the pregnancy wasn't all smooth sailing.
Amy was forced to cancel parts of her tour after developing hyperemesis gravidarum, an intense form of morning sickness. Amy revealed: "I threw up violently and felt sick mostly every day of my pregnancy. Hyperemesis is real and it's awful."
Throughout her pregnancy and for her birth, Amy had help from a doula, which she says she was initially sceptical about.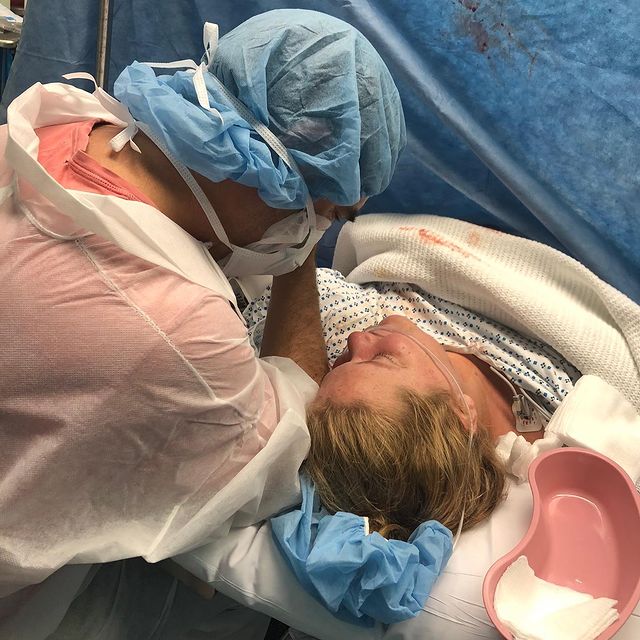 (Image/ Source: Instagram @amyschumer)
LeBron James Net Worth: Nike, Basketball, And A Space Jam Remake
In the end, not only did Amy endure a difficult pregnancy but also a traumatic birth. The comedian has endometriosis, a condition that can cause chronic pain, which made her birth more difficult.
She ended up having a C-section at 39 weeks, an ordeal that lasted for three hours. Amy's husband Chris was there the whole time, and Amy paid tribute to him on their son's first birthday in 2020.
On an Instagram post, she said: "Today is our son's birthday and I woke up emotional as hell thinking about my husband, Chris. In this first photo while I was having a 3 hour c section he held my hand and stared in my eyes so I never felt alone.
I feel loved and supported always. He takes care of our family and is a husband and father beyond my wildest dreams."