LeBron James Net Worth: Nike, Basketball And A Space Jam Remake
SOURCE: Flickr

Accurate estimates of LeBron James' net worth have been speculated on for years. The basketball player/mogul is the son of a single mother struggling to find work in the industrial city of Akron, Ohio. James's story is out of the great rags to riches fables many have tried but couldn't quite emulate (Anthony Joshua might come to mind for some Brits!).
A first-ballot Hall of Fame forward, "King James" has also been:
A bankable brand ambassador with lucrative endorsement deals
A sketch comic and movie star
Outspoken social critic
Lauded in a book as a billion-dollar athlete.
Now playing basketball for the Los Angeles Lakers on a four-year, $154 million contract, James's career is approaching its twilight. But with LeBron's net worth approaching $450 million US, a new, exciting stage for the media mogul beckons.
Net worth on the court
LeBron James' net worth stems first from his prodigious skills on the basketball court. Currently, James is in his 17th season in professional basketball. Moreover, the NBA is one of the fastest-growing sports leagues in the world, and James has long been their centrepiece talent. A 6-foot-9-inch forward, the four-time NBA MVP has plied his trade for the Lakers, Cleveland Cavaliers and Miami Heat, winning three NBA championships along the way.
James is one of the last NBA players to move directly from high school to the league. Unlike others who did the same (and thereby bypassing college basketball), he proved he was ready to become a professional. James set a strong course for his earning potential by becoming the top overall choice in the 2003 NBA Draft.
Rookie contract and subsequent deals
James' 2003 rookie contract with the Cavaliers, firstly, paid him nearly $13 million over the first three years of his career. As a result of that deal, the figure represented the maximum amount a rookie could earn at that time. Since then, LeBron's annual earnings (according to Basketball-Reference) have been as follows:
2003-04 Cleveland Cavaliers $ 4,018,920
2004-05 Cleveland Cavaliers $ 4,320,360
2005-06 Cleveland Cavaliers $ 4,621,800
2006-07 Cleveland Cavaliers $ 5,828,090
2007-08 Cleveland Cavaliers $13,041,250
2008-09 Cleveland Cavaliers $14,410,581
2009-10 Cleveland Cavaliers $15,779,912
2010-11 Miami Heat $14,500,000
2011-12 Miami Heat $16,022,500
2012-13 Miami Heat $17,545,000
2013-14 Miami Heat $19,067,500
2014-15 Cleveland Cavaliers $20,644,400
2015-16 Cleveland Cavaliers $22,971,000
2016-17 Cleveland Cavaliers $30,963,450
2017-18 Cleveland Cavaliers $33,285,709
2018-19 Los Angeles Lakers $35,654,150
2019-20 Los Angeles Lakers $37,436,858
2020-21 Los Angeles Lakers $39,219,565
2021-22 Los Angeles Lakers $41,002,273
For his career, those career earnings add up to over $272 million (to date). By the end of the 2021-22 season, it will be closer to $390 million, though James holds a player option for that season to continue the contract.
Endorsement deals as part of LeBron James net worth
From the start of his career, endorsement deals have projected LeBron James to the public as
King James
The Chosen One, adding that;
We are all Witnesses.
Much of his branding as an athlete drove the book linked to above. One of the mains brands to promote LeBron James is Nike, with whom he inked a $90 million deal prior to his rookie season. In 2015, James re-upped with the shoe brand in a lifetime deal believed to be worth more than $500 million.
To put that in perspective, Nike's team of transcendent athletes has also included Michael Jordan, Lionel Messi, Ken Griffey, Jr., Barry Sanders, Jimmy Garropolo and Kobe Bryant. None of them had ever been given a lifetime deal.
Brands who have also hitched their wagon to James star include:
Dunkin Donuts (for Asia).
Upper Deck.
McDonald's.
Beats by Dre.
Coca-Cola (extending to Sprite and Powerade).
Kia Motors.
LeBron makes a media power play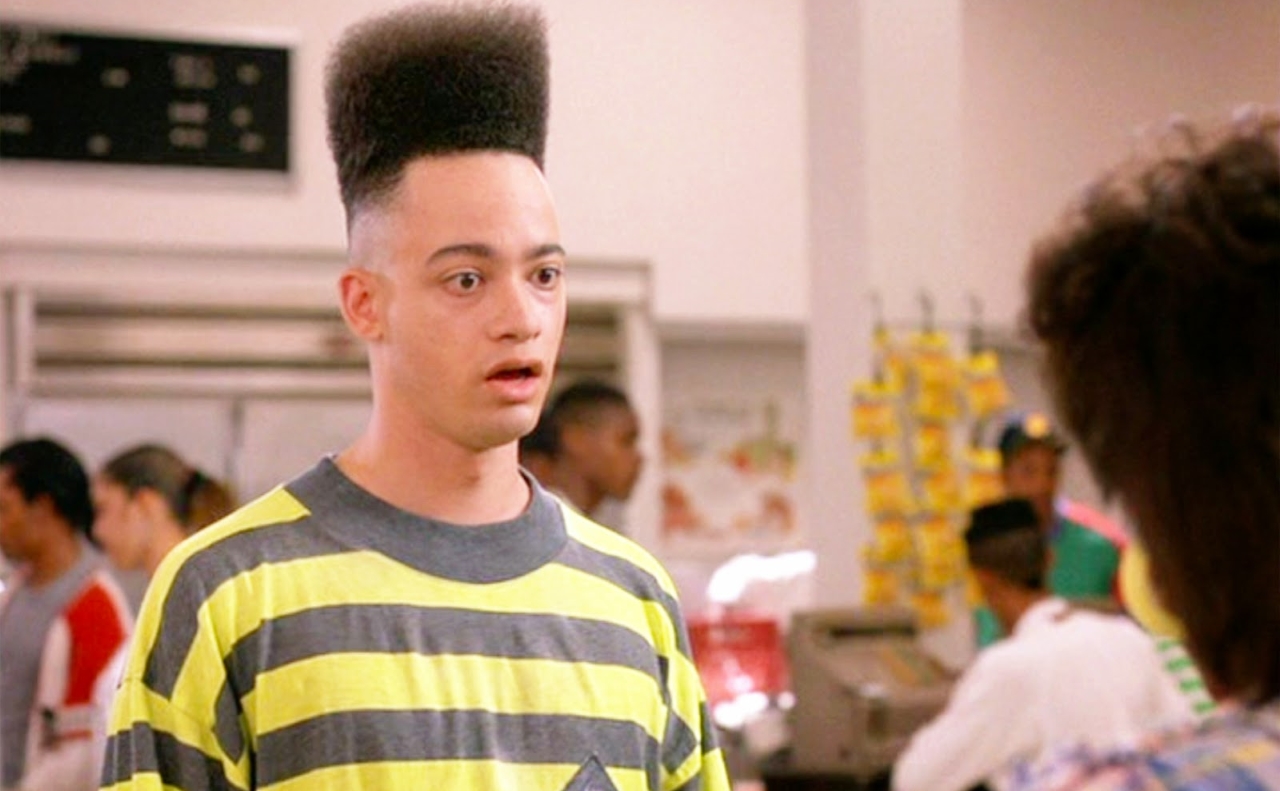 The 34-year-old James has also taken his earning power beyond endorsements. Bold in his investments, LeBron turned his back on the safer re-upping route with McDonald's for $15 million. That led to his invest in Blaze Pizza, for which he is a franchisee. This has not been an anomaly, either.
He's also taken control of marketing and media ventures. In 2006, he founded what is now known as LRMR Ventures, his marketing firm. His next bold move was a Hollywood production company, SpringHill Entertainment, in 2008. SpringHill is behind TV shows like The Wall and Survivor's Remorse.
The production company will also be dipping into the film industry. Thus far, SpringHill has been attached to remakes of popular 1990s movies such as House Party and Space Jam. In addition to that, he's invested in other products, including with famed model Cindy Crawford.
Around the same time as his lifetime deal with Nike, James expanded his business empire even further. His digital media firm Uninterrupted opened in 2015 and was subsequently bolstered by an investment from Time Warner of nearly $16 million that same year.
LeBron James, social commentator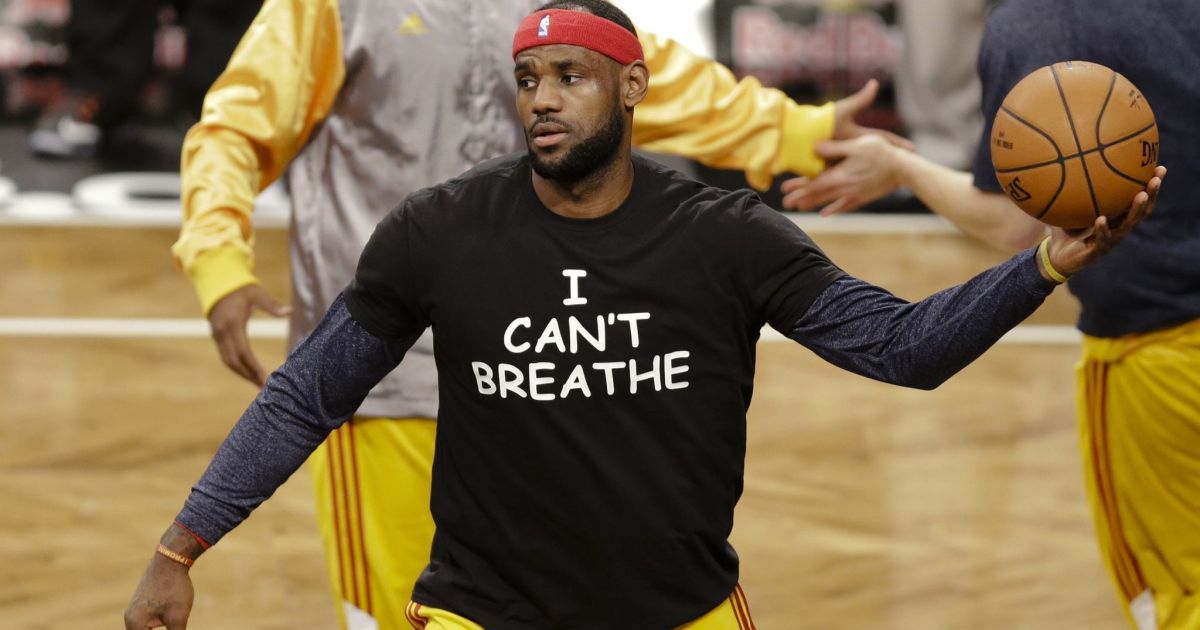 One long-held belief about a North American athlete's net worth is that they're not well-served by speaking out on political or social matters. The famed comment from the 1990s by Michael Jordan about pleasing both sides of the political aisle spoke volumes:
"Republicans buy sneakers, too."
LeBron has had to face this mindset as a prime brand ambassador and the NBA's marquee figure. Remarkably, despite recent missteps, he has turned that collective way of thinking on its ear.
James and his Miami Heat teammates responded to the Trayvon Martin murder in 2012 by donning hoodies in his memory. It was a powerful statement about race in America.
Likewise, it was a public statement that he would repeat as a member of the Cleveland Cavaliers in response to the choking death of Eric Garner at the hands of New York City Police. Garner's last words, "I can't breathe", adorned a pregame t-shirt James wore on the court.
As one of the world's most popular athletes, James commands the attention of even the US's top leaders. He's interacted frequently with American presidents since he came into the NBA.
A close friend of Barack and Michelle Obama, James is nevertheless not beholden to the office of the leader of the free world. In 2017, James directed his fury at the President Donald Trump for "uninviting" the league champion Golden State Warriors to the White House.
U bum @StephenCurry30 already said he ain't going! So therefore ain't no invite. Going to White House was a great honor until you showed up!

— LeBron James (@KingJames) September 23, 2017

As a result of the online outburst, the post became the most retweeted athlete tweet in 2017.
LeBron James, the movie star?
Finally: Remember Space Jam?
In summary, the half-cartoon, half-live action 1996 film featured Michael Jordan, Bill Murray, the cast of Looney Tunes, and a host of other 1990s NBA stars like Larry Bird, Patrick Ewing, Muggsy Bogues and Charles Barkley. It's a nostalgic look at basketball and pop culture in the 1990s, such as
Rail-thin, 7-foot-6-inch Shawn Bradley.
The guy who played Newman on Seinfeld and the rogue IT guy in Jurassic Park.
Barkley's wisecracks about dating Madonna.
Bugs and Daffy conversing over the new Mighty Ducks hockey franchise, a potshot at rival Disney.
Jordan's brief venture into professional baseball.
An unforgettable soundtrack featuring Seal, Busta Rhymes, Jay-Z, a Chris Rock/Barry White duet, and (gulp) R Kelly.
While we're at it, soundtracks in general.
So what would a follow-up version of this film look like heading into the 2020s? Surely, it would need a lead actor and NBA star often compared to Jordan. Right down to hosting the season premiere of Saturday Night Live the year after his first appearance in the NBA Finals.
Here's the eternally cool, sunglasses-adorning Jordan trying his hand at an SNL monologue in 1991:
Now here's LeBron following suit in 2007 (also donning shades at one point):
So, enter LeBron James. With SpringHill backing the Space Jam 2 project, there's plenty of reason for excitement about the sequel (scheduled for a 2021 release) that will also feature award-winning actor Don Cheadle and famed comic Steve Harvey. His teammate Anthony Davis, as well as NBA and WNBA standouts Chiney Ogwumike, Damian Lillard, Diana Taurasi and Klay Thompson will also make cameo appearances.
Sceptics shouldn't bristle as this as a vanity project, either. The fact remains that James also brings stronger comedic chops to the table. He played himself to critical acclaim in the Amy Schumer/Bill Hader comedy Trainwreck in 2014.
As to a Bill Murray cameo, well: don't rule it out.