Tilly Ramsay Boyfriend: Who is Gordon Ramsay's Daughter Dating?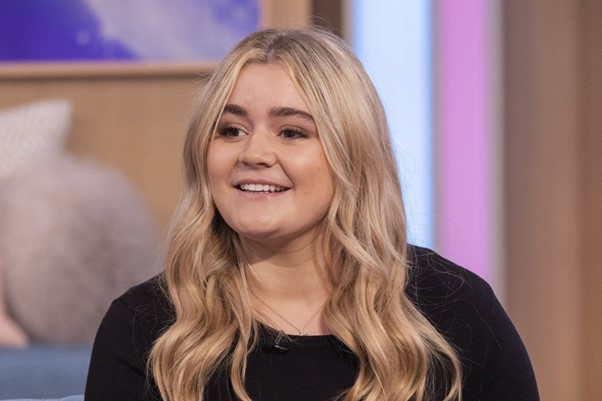 (Image/ Source: metro.co.uk)
Tilly Ramsay is now becoming a star in her own right.
Gordon Ramsay's daughter, now 19, has joined the latest series of Strictly Come Dancing- and fans are keen to see the teen find love.
So who is Tilly Ramsay dating at the moment?
Let's take a look…
Tilly Ramsay Boyfriend
For now at least, it seems like Tilly Ramsay is single.
She'd previously been dating Seth Mack, who made it to her Instagram grid way back in November 2019.
Tilly had posted just one black and white photo of the couple together during their relationship- but it wasn't clear how long they were actually together for.
The photo was later removed by Tilly when they broke up.
Gordon Ramsay's daughter has also been linked to Gino D'Acampo's son Luciano, who she was thought to have briefly dated.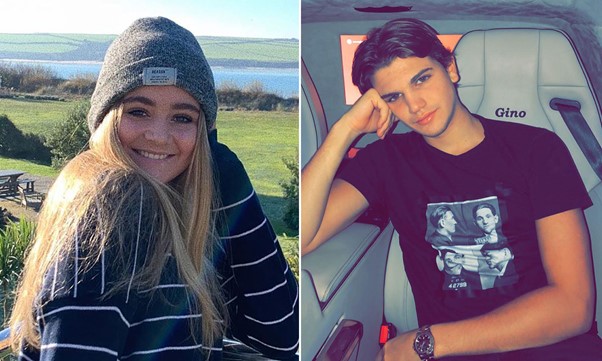 (Image/ Source: hellomagazine.com)
Gino D'Acampo Net Worth: How much does the chef make?
Tilly grew close to Gino's son Luciano after their dads were filming new TV show Men Behaving Badly.
The pair kept things fairly low-key, but it was only a matter of time before their parents caught wind of what was going on.
Gino, Gordon and Fred were away for their Road Trip series in Mexico, and Gino was Facetiming Luciano after the This Morning star had a pretty horrendous car crash.
After Luciano checked his dad was alright, the teen teased:
"Do you know who I'm with?" before panning the camera to a beaming Tilly next to him.
At this point, Gordon butted in: "What the hell? Tilly! What are you doing, Matilda?!".
Tilly laughed and said: "We're on a date. We've gone for dinner."
Career
While things with Luciano didn't last, it seems like Tilly Ramsay hasn't wasted any time getting over her former beau.
She's thrown herself into her work, and established herself as a TV presenter, chef, and influencer. Good on you Tilly!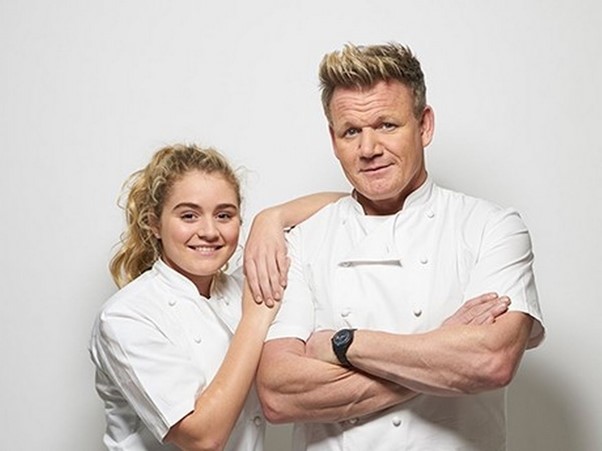 (Image/ Source: dailyrecord.co.uk)
Alison Hammond This Morning: The TV star's most iconic moments
The star made a few appearances on MasterChef Junior and Hell's Kitchen before landing her own show, Matilda and the Ramsay Bunch, on CBBC.
She's also starred in cooking segments on This Morning and Blue Peter, and made a surprise appearance on The Late Late Show with James Corden.
While Tilly Ramsay is now building up her cooking career, she's following in her father's footsteps and splitting her time between London and Los Angeles.
Strictly Romance?
Earlier this year, Tilly Ramsay joined the line-up of Strictly Come Dancing, and fans couldn't wait to see her take to the floor.
In her official Strictly statement, Tilly said:
"I'm so excited and grateful to be joining the Strictly family! I'm always up for fun new challenges and this will be my biggest adventure yet.
 I'm going to put my heart and soul into this and can't wait to get my dancing shoes on and show my Dad how it's really done! Bring on the glitz, glamour and sequins!".
Gordon Ramsay's daughter was partnered with dishy dancing pro Nikita Kuzmin, and they immediately seemed to hit things off in training together.
The pair were often spotted looking cosy both in and out of the training room, which set tongues wagging about their relationship.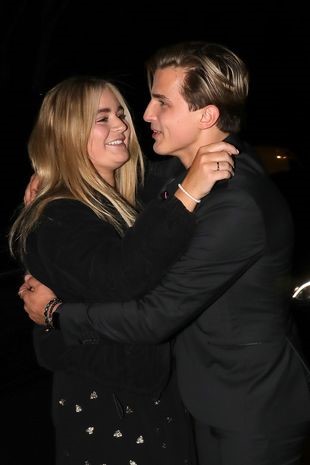 (Image/ Source: mirror.co.uk)
Phillip Schofield Holly Willoughby: This Morning's Best Moments
But it seems that there's nothing in the rumours, and Tilly and Nikita are just good pals.
"Tilly finds the stories really funny. Lovers? She's been saying he's more like a brother.
Tilly says Nikita is literally the funniest person she's ever met but there's nothing at all going on behind the scenes.
They are too busy having fun and she's also spoken to his girlfriend a couple of times on Facetime.
Tilly thinks Nicole's amazing – an absolutely incredible dancer. She's been really supportive of them and been wishing them well in private throughout the series."