News
Gino D'Acampo Son: Who Is Luciano and Who Is He Dating?
Gino D'Acampo Son: Who Is Luciano and Who Is He Dating?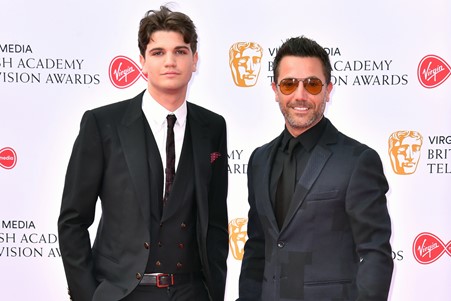 (Image/ Source: thesun.co.uk)
Gino D'Acampo is one of TV's entertaining chefs. If he's not making Holly and Phil cry with laughter on This Morning, he's off on culinary adventures with Gordon Ramsay and Fred Sirieix. And it seems like Gino's son Luciano is close with his dad's mates too…
Luciano is now 18, and hit the headlines after finding romance with a family member of Gordon Ramsay.
So what do we know about Luciano, and who is he dating?
Gino D'Acampo son
Luciano D'Acampo lives with parents Gino and Jessica in Elstree, Hertfordshire, with his two siblings Rocco, 15, and Mia, who is 8.
Luciano is fairly active on Instagram, and shares snaps of his close friends and family living the high life on swanky holidays. His dad Gino can be spotted in a few of his pictures- as well as Gordon Ramsay!
(Image/ Source: express.co.uk)
Alex Higgins Daughter: Who is the snooker legend's daughter Lauren?
While Luciano has stayed quiet about his dating life on social media, his latest romantic relationship caused quite a stir with Gino's fellow chefs.
It was revealed that Gino D'Acampo's son was dating Tilly Ramsay- Gordon's Ramsay's daughter.
Dating Life
Back in October 2019, Tilly grew close to Gino's son Luciano after their dads bonded while filming new TV show Men Behaving Badly.
Luciano and Tilly hit things off nicely, and the couple were soon enjoying some romantic dates together.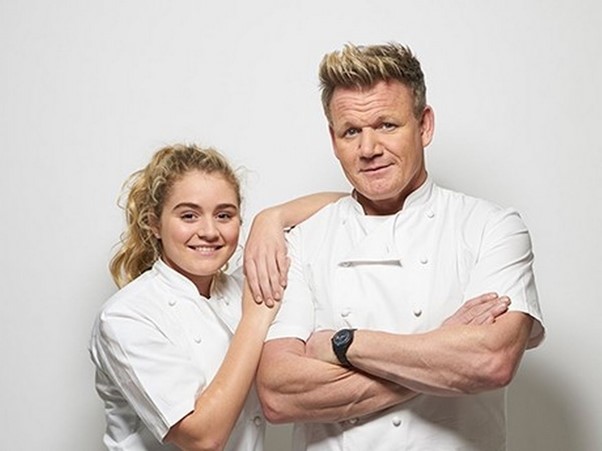 (Image/ Source: mirror.co.uk)
James Martin Net Worth: How much money does the TV chef make?
The pair kept things fairly low-key, but it was only a matter of time before their parents caught wind of what was going on.
So how did the TV chefs end up finding out about the teen romance?
Well, it just so happened that Gino, Gordon and Fred were off filming for their Road Trip series in Mexico, and Gino was Facetiming son Luciano after the This Morning star had a pretty horrendous car crash.
After Luciano checked his dad was alright, the teen teased:
"Do you know who I'm with?" before panning the camera to a beaming Tilly next to him.
At this point, Gordon butted in: "What the hell? Tilly! What are you doing, Matilda?!".
Tilly laughed and said: "We're on a date. We've gone for dinner."
Gordon responded despairingly: "Tilly, you didn't tell me you're going to dinner with Luciano?".
It turned out that the pair had sneaked off to Gordon's own restaurant, Heddon Street Kitchen, while the TV chef was away.
The Hell's Kitchen star was later spotted on camera with his head in his hands.
Fallout
Unlike Gordon, Gino D'Acampo seemed to take the news about Luciano and Tilly fairly well.
In an interview with Radio Times, the chef said:
"Look, I don't care, it's nothing to do with me, but Gordon cares, of course.
Because if something happens serious then Matilda will be called Matilda D'Acampo! Gordon hates that. Can you imagine it?".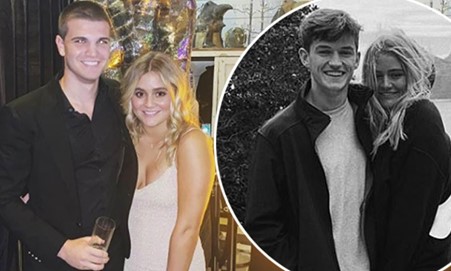 (Image/ Source: dailymail.co.uk)
Honey Kinney Ross: Who is Jonathan Ross' Daughter?
And predictably, Gordon didn't hold back on his views on the pair.
Speaking to Jonathan Ross on his chat show, the TV chef admitted that the situation between Luciano and Tilly had become a "f*****g nightmare".
The Hell's Kitchen star said:
"We were driving through San Francisco and FaceTiming Luciano, and all of a sudden Tilly pops up behind them, and they are out having lunch.
I think they are friends…".
At this point, Jonathan happily stirred the pot and quipped: "I have heard they are more than friends".
Unsurprisingly, this didn't seem to go down well with Gordon!
But the romance between the two teens didn't seem to last anyway. Last year, Tilly shared a snap of her and boyfriend Seth looking very loved up on Valentine's Day- so it seems like Luciano is now out of the picture.
We suspect Gordon will be thrilled…