News
Phillip Schofield Holly Willoughby: This Morning's Best Moments
Phillip Schofield Holly Willoughby: This Morning's Best Moments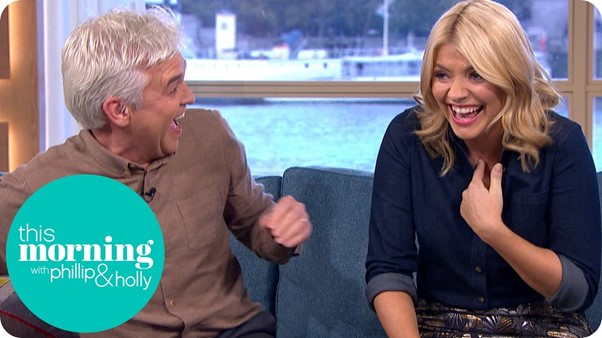 (Image/ Source: standard.co.uk)
Phillip Schofield and Holly Willoughby are the undisputed king and queen of daytime telly- and it's safe to say that their years on This Morning have won the nation's hearts.
If they're not cackling their way through live TV segments, they're taking down interviewees in dramatic style.
Let's take a look back at some of their best moments.
Phillip Schofield Holly Willoughby: funniest moments
One of our favourite ever TV moments was when Holly accidently affronted Gino D'Acampo as he made some pasta.
She commented that if the dish Gino made had ham in it, it would be closer to a British carbonara. But Gino was NOT impressed- leading to the infamous "if my grandmother had wheels, she would have been a bike" remark.
Holly and Phil immediately burst into laughter, as did half the studio. It took quite a while for Holly and Phil to stop crying and plough on with the autocue.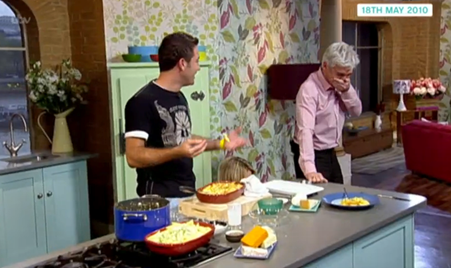 (Image/ Source: express.co.uk)
Gino D'Acampo Son: Who is Luciano and who is he dating?
And who can forget when they famously turned up to present This Morning straight after the National Television Awards?
Wearing the same outfits they had on the night before, the presenters were clearly still feeling the effects of the booze.
The pair later revealed that they had gone to a party at Ant McPartlin's house to celebrate their success at the awards, and ended up playing the children's game Pie Face until the wee hours.
They managed to get through the whole show of This Morning without having any sleep whatsoever. What a pair of pros.
Interviews
Phillip Schofield and Holly Willoughby certainly haven't been shy of making waves with their interviews over the years- especially when it came to their chat with Katie Hopkins.
During their interview with the controversial star, Katie was being VERY snooty about children's names. She was particularly venomous about children named after places- and Holly was furious.
Just as she was about to completely lose her cool with Katie, Phil helpfully pointed out that Katie Hopkins' own daughter is named India.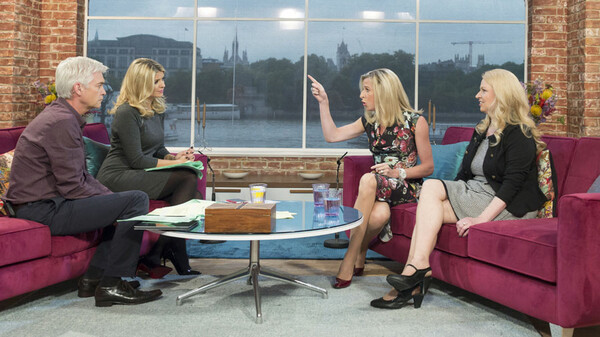 (Image/ Source: hellomagazine.com)
Alison Hammond This Morning: The TV star's most iconic moments
The interview immediately went viral, and resurfaced once again when the former Apprentice star was banned from Twitter.
And let's not forget the time when Phil got caught up in his infamous heated interview with Kim Woodburn.
After her turbulent time in the Celebrity Big Brother house, This Morning hosts Phillip Schofield and Holly Willoughby were catching up with the How Clean Is Your House star- but things quickly descended into chaos.
Phil pointed out that Kim may have got along better with her housemates if she had simply been a bit nicer to them. And predictably, this went down like a lead balloon with Kim.
Things got super uncomfortable until Holly jumped in with a few jokes to lift the mood towards the end of the interview. Good work Holly!
Coming Out
While Phillip Schofield and Holly Willoughby are usually upbeat, things took a dramatic turn in 2019.
Phil made the announcement on the daytime TV show when he revealed that he was gay.
In an emotional chat with Holly, the presenter said:
"You know that this has been bothering me for a very long time. I think everyone does these things at their own speed…when they feel the time is right.
All you can be in your life is be honest with yourself, and I was getting to the point where I knew I wasn't being honest with myself. I was getting to the point that I didn't like myself very much".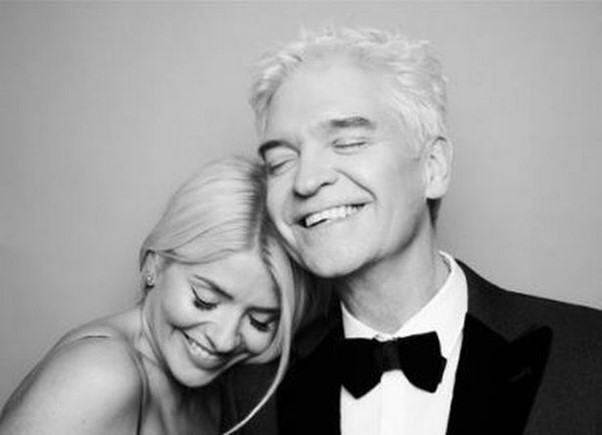 (Image/ Source: chroniclelive.co.uk)
Dermot O'Leary Wife: Who is his partner Dee Koppang?
And it was clear that Holly was going to be with Phillip every step of the way.
She gave her friend the biggest of hugs during his emotional speech, telling him:
"I will be by your side forever".
Friendship goals right there.