Nanny Pat: The Iconic Queen of TOWIE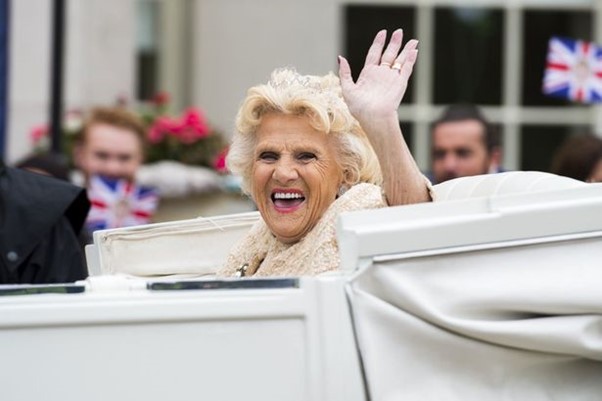 (Image/ Source: mirror.co.uk)
We don't know about you, but we absolutely adored Nanny Pat from the Only Way is Essex.
With her dry humour, infamous sausage plaits and classic one-liners, she was the iconic queen of the hit reality show- and often gave the younger cast members a run for their money when it came to sassy outfit choices!
After passing away in 2015, cast members and fans were understandably devastated. Nanny Pat was a huge character in her own right, and was always on hand to look after her family.
Let's take a look at her best bits.
Nanny Pat TOWIE
Nanny Pat, also known as Patricia Booker, was the mother of Carol Wright, and the grandmother of Mark and Jessica Wright. She also had twelve other grandchildren.
Born in St Andrew's Hospital in Bromley-by-Bow, 1935, Nanny Pat lived a colourful life, and worked in variety of jobs over the years. Some of the roles she worked in include a factory worker, the landlady of a pub, a dinner lady, and a newsagent worker.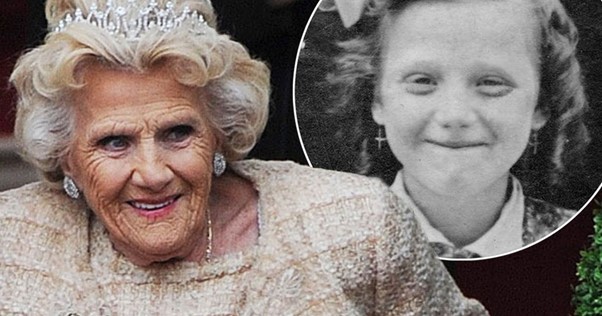 (Image/ Source: irishmirror.ie)
Lauren Goodger Before Surgery: Her dramatic transformation
It was only when Mark Wright joined the cast of TOWIE that Patricia became a reality TV star. She even released her own autobiography during her time on the show too!
Best Bits
Nanny Pat loved a sausage plait, and would often be seen feeding her grandchildren her favourite snack while giving them advice on their love lives.
But one of our favourite moments is when she decided to become a lyrical genius and show off her freestyle rapping skills.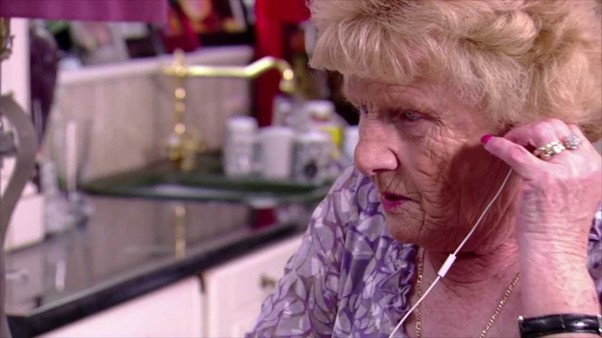 (Image/ Source: youtube.com)
Alison Hammond This Morning: The TV star's most iconic moments
"I went to get a pint of milk and I was wearing silk," she rapped. What a queen.
Nanny Pat also stole the show when she and Mark decided to hit the swimming pool, where she learnt how to swim.
Mark Wright would usually be poking fun at her swimming cap, but his nan wasn't having any of it.
After claiming her cap was "horrific",  she shot back:
"Listen here, you wish you'd have had my hat instead of getting your bloody hair wet. Don't be so saucy, you git."
That's you told Mark!
And Nanny Pat wasn't just known for her sharp tongue- she was ALL about the dance moves too.
So much so, that our favourite TOWIE star went viral after becoming a social media pioneer.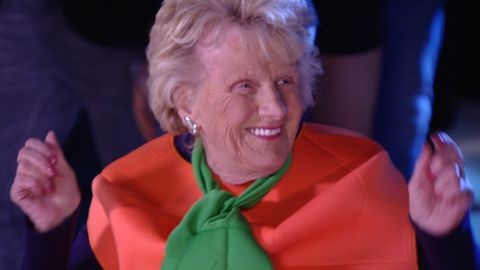 (Image/ Source: digitalspy.com)
Frankie Sims: Who is the TOWIE starlet dating?
Remember the Harlem Shake dance craze? Well, Nanny Pat showed us all how it's done. We can't remember why she was dressed as a carrot though.
End of an era
After a short illness, Nanny Pat passed away in December 2015 at 80 years of age.
At the time, a spokesperson for family said:
"Sadly our amazing, courageous and beautiful Nanny Pat passed away this morning after a short illness.
"We are overwhelmed by sadness, and the whole family ask for privacy at this horrible time."
And writing on Twitter, Mark Wright said:
"My heart is broken but so overwhelmed by your support. To know good ole Nanny was loved by so many is the best feeling in the world Thank you."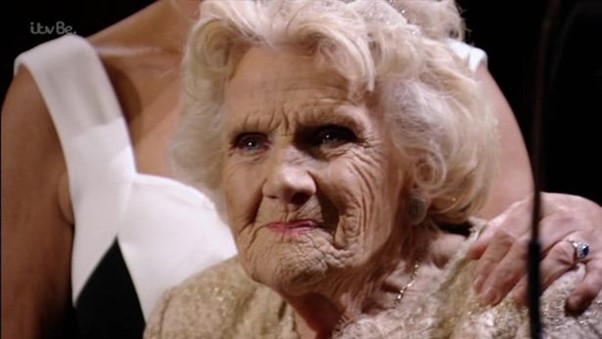 (Image/ Source: mirror.co.uk)
It was clear that the entire cast and crew of The Only Way is Essex were completely devastated by the news.
The TOWIE cast members went on to pay tribute to Nanny Pat in the reality show's 10th anniversary episode, which brought together some of the programme's original stars.
Fans voted for their favourite moments from the show over the years, and it was no surprise that Nanny Pat was in a fair few of them.
Cast members were in tears as they watched Nanny Pat's 80th birthday celebration – which was also her final scene on the reality show. This took place just three weeks before her sad death.
We really miss you Nanny Pat!