News
Lauren Goodger Before Surgery: Her Dramatic Transformation
Lauren Goodger Before Surgery: Her Dramatic Transformation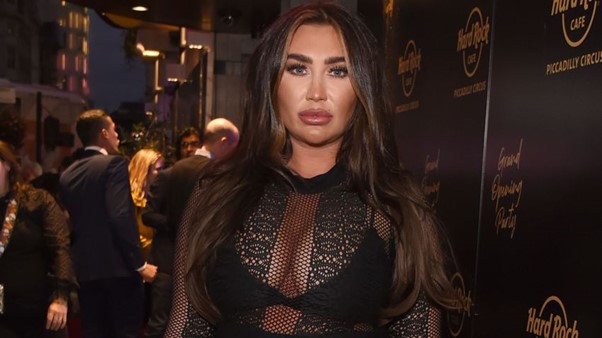 (Image/ Source: heatworld.com)
The last decade has seen TOWIE favourite Lauren Goodger transform herself from a fresh-faced reality star into a surgery obsessed Instagram model.
The now 34-year-old has changed herself dramatically through surgical enhancements, making her barely recognisable.
So just how much surgery has Lauren had, and what did she used to look like?
Lauren Goodger Before Surgery
Lauren first hit our screens way back in 2010, as she starred as Mark Wright's girlfriend in The Only Way Is Essex.
While Lauren Goodger didn't seem shy of showing off her natural look, the star ended up having a nose job in 2011 to fix a bump in her nose after her nephew dropped a toy on her face.
Lauren opened up about her decision to fix her nose, and admitted:
"On TV, from certain angles, my nose would look really awful and the more I watched the shows, the more of a complex I would get about my appearance".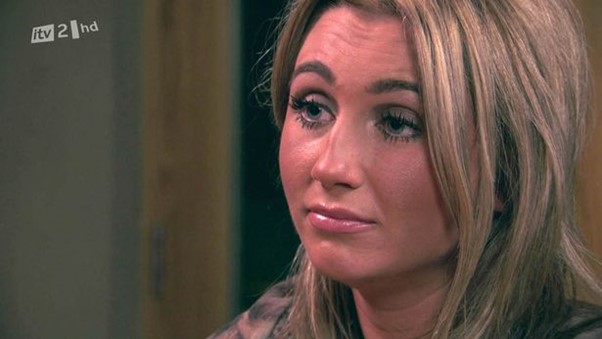 (Image/ Source: themirror.co.uk)
Tom Celebs Go Dating: The lowdown on the TV receptionist
While Lauren maintained that this was the only surgical procedure she would have, this wasn't to last.
The star went on to have breast implants, liposuction, a rumoured bum lift, fillers in her jaw, cheeks and lips, and regular Botox treatments.
But Lauren tried to deny that she'd had surgery at first- and claimed that her dramatic new look was just down to clever make up.
Experts hit back at her claims, with plastic surgeon Angelica Kavouni stating:
"Lauren's very arched eyebrows, shiny, wrinkle free forehead are indicators of anti-wrinkle injections.
"Her mouth has also changed shape; her top lip appears to have been filled".
In 2018, the reality star admitted to the MailOnline she'd been having lip fillers for years, and was taking a break to "embrace her natural lips". But months later she was seen with a fuller pout again.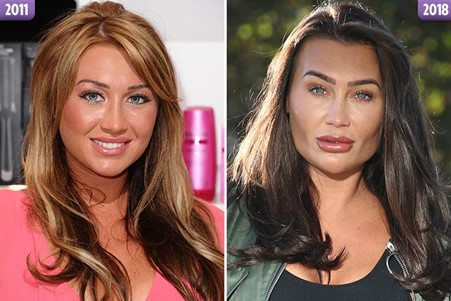 (Image/ Source: thesun.co.uk)
Frankie Sims: Who is the TOWIE starlet dating?
So why has Lauren become so fixated on surgery?
Insecurities
Sources say that Lauren's been unable to move on from her obsession with her looks since dating Mark Wright. He would comment on the star's weight and appearance, saying that she looked "about 19 stone".
Lauren even admitted that Mark had said "he thought we might be a more famous couple if we were both slim."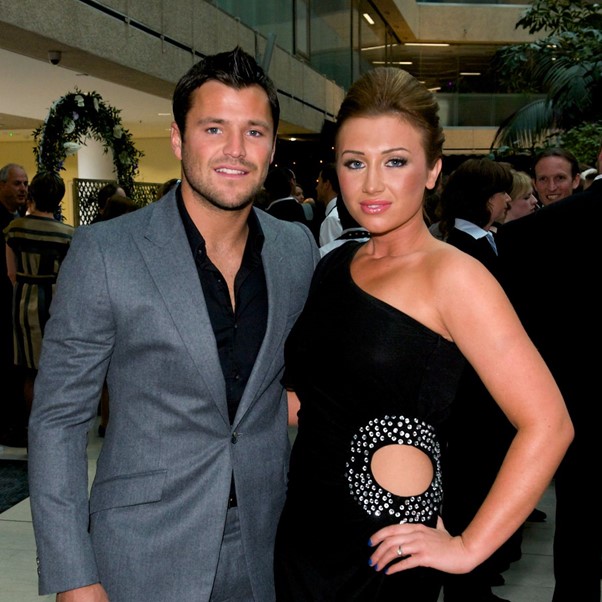 (Image/ Source: ok.co.uk)
According to Closer Magazine, a source said:
"Lauren has admitted her surgery obsession was sparked by Mark and how he constantly compared her to other women. She's always held a candle for him".
And it seems like Lauren's other boyfriends have fuelled her insecurities.
In 2017, the TOWIE starlet started dating criminal Joey Morrisson, who had a string of violent drug-related charges- which landed him a 16-year prison sentence.
Lauren has since opened up about her relationship with Joey, labelling their romance as "the biggest mistake" of her life. She also revealed he would make it clear that he wanted Lauren to have a slimmer frame, and confessed:
"Joey would have locked me in a room on a treadmill and would feet me water and bloody veg."
So it seems like Lauren is doing everything she can to boost her confidence, and now relies heavily on surgical enhancements to make herself feel better.
Before starring in Celebs Go Dating, Lauren Goodger had yet more fillers to improve her confidence while looking for love.
But it seems that Lauren has finally found the one.
The TOWIE starlet has been with partner and OnlyFans influencer Charles Drury since 2020, and the couple are expecting their first child together.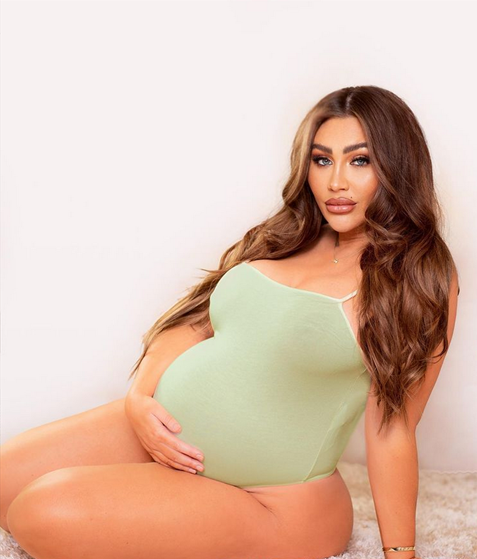 (Image/ Source: Lauren's Instagram page, @laurengoodger)
Nadia Celebs Go Dating: Why did she quit?
Lauren regularly shows off her pregnancy glow on her Instagram page, and now looks the picture of happiness.
So will Lauren be able to finally ditch the surgery for good? Watch this space…