Honey Kinney Ross: Who is Jonathan Ross' Daughter?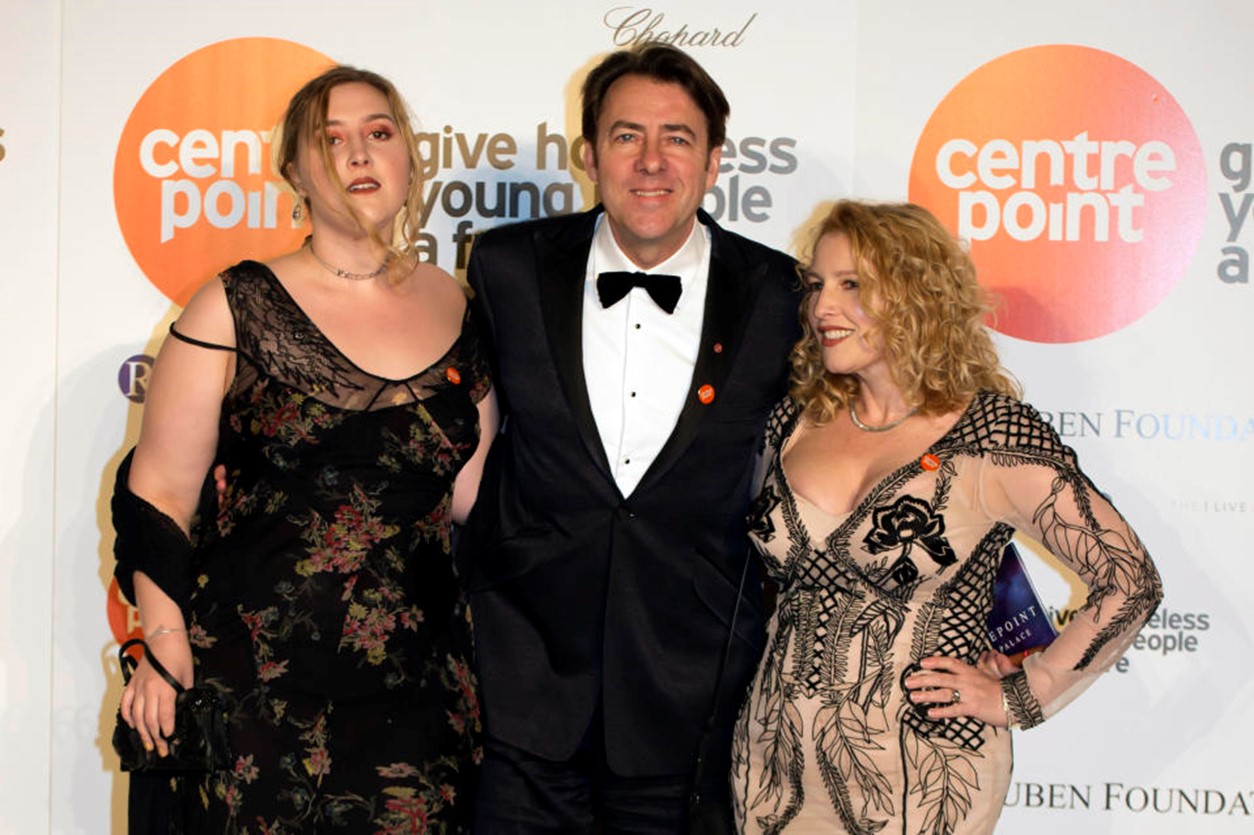 (Image/ Source: uk.news.yahoo.com)
Jonathan Ross and his family are no strangers to the limelight. The showbiz family can often be seen robbing shoulders with A-list pals, and youngest daughter Honey Kinney has been making quite a name for herself on Instagram too!
So what do we know about Honey Kinney Ross, and who is she currently dating?
Honey Kinney Ross: Body Positivity
Honey Kinney Ross, 24, is Jonathan Ross' youngest child. She is an Instagram model and body image activist, and works hard to tackle taboos and stigmas about weight and diet culture.
She also runs her own podcast The Body Protest, with Nadia Craddock PHD, a Body Image Researcher.
And the star certainly isn't shy of stripping off in the name of body positivity!
Honey Kinney Ross regularly bares all on her Instagram page, and now has a whopping 50.9k followers.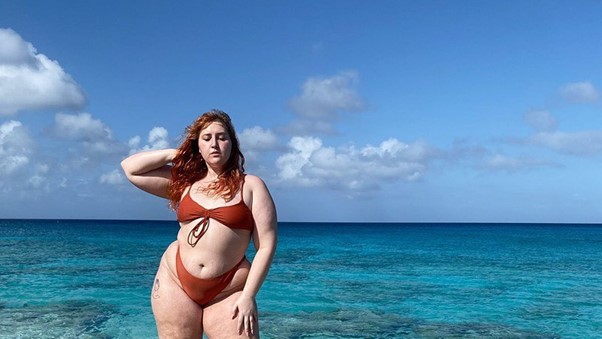 (Image/ Source: themirror.co.uk)
Lauren Goodger Before Surgery: Her dramatic transformation
Honey's status also soared after speaking out about fatphobia, and the taboo around being plus-sized.
The model opened up about suffering from body dysmorphia when she was younger, and hopes to help others going through a similar journey.
She said:
"I regret the time I wasted hating myself. I bought into the notion that my body was a work in progress.
I want to try to help others avoid making the same toxic journey that I did."
Honey Kinney Ross also said that she had become used to being trolled from the age of 13- over snaps taken of her and her famous family.
Speaking on ITV's Lorraine, the Instagram star said:
"I was 13 and some paparazzi photos – I didn't choose who my parents were. I was in the spotlight without any consent…
"And people would be like, 'Look at that little hog'. You would see that when you were 13 and all those fears you have, all those things people are worried are thinking about you, I saw them written down by people like Dave from Lincolnshire.
It was so alarming, so upsetting."
Hitting the headlines
But her activism hasn't come without controversy.
The Instagram star defied her dad's stance on the J.K Rowling trans row, and shared a series of less than complementary memes about the author on her Instagram stories.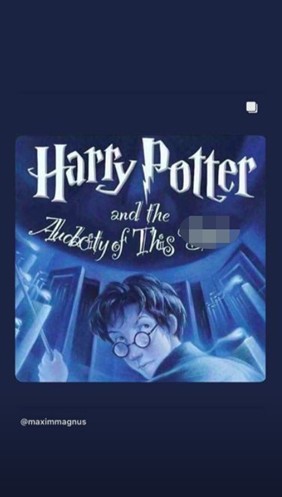 (Image/ Source: Honey's Instagram, @honeykinny)
Niall Horan Girlfriend: Who is Amelia Woolley?
J.K Rowling had written an article about menstruation, and Jonathan Ross responded to criticism by backing the Harry Potter writer.
But it was clear that Honey didn't share her father's view. The model shared a reworked image of the cover of Harry Potter And The Order Of The Phoenix, which now read 'Harry Potter And The Audacity Of This B**ch'.
The activist was joined by sister Betty as she shared a series of tweets, with one accusing J.K Rowling of 'hating trans people'.
Dating Life
Jonathan Ross' daughter Honey is currently dating Zane Saz, who describes himself as a "singer-songwriter, producer, engineer" according to his Instagram.
Zane always seems happy to show off his musical talents to his followers, and also styles himself as a digital artist and business specialist.
The pair often share loved-up snaps on their social media channels, and Zane has even appeared alongside Honey in their debut on Celebrity Googlebox with dad Jonathan and brother Harvey.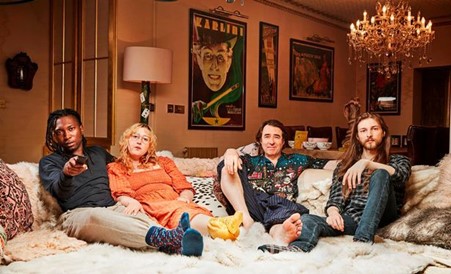 (Image/ Source: thescottishsun.co.uk)
Sheridan Smith Graham Norton: The Fallout From the 2016 Baftas
It's not known how long Honey and Zane have been together, but they're thought to have started dating at some point earlier this year.
And it seems that now they're official, the pair aren't holding back.
Honey recently posted an image on Instagram that seemed to have Zane's hand down her skirt, which led to a LOT of comments being thrown around online about the pair.
But despite the haters, Honey Kinney Ross and Zane Saz seem super-content and happy in their relationship. We wish them the best of luck!