Eddie Hearn Children: The Sports Promoter's Adorable Family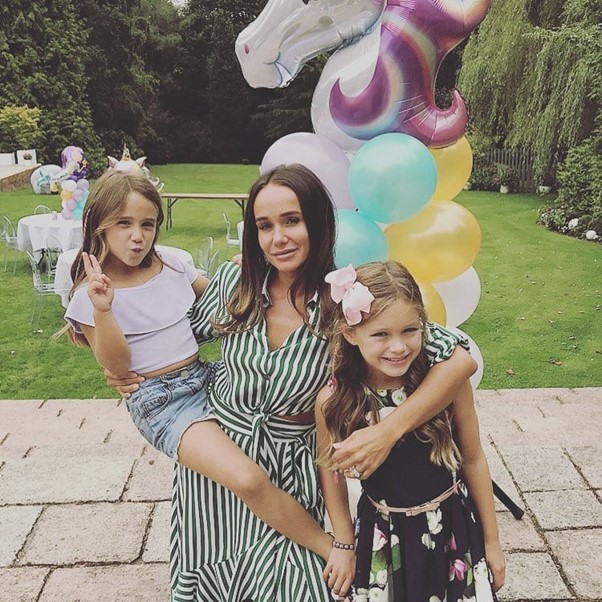 (Image/ Source: legit.ng)
It's safe to say that Eddie Hearn is one of the most powerful sports promoters around. If he's not arranging world-class boxing matches, he's busy furthering sport in local communities across the UK.
But behind every great man is a great woman- and some adorable kids in Eddie's case!
So what do we know about the Hearn clan?
Eddie Hearn Children
Eddie and wife Chloe have two children: Sophia and Isabella. Isabella was born in 2010, and youngest Sophia was born two years later.
Chloe became famous in her own right after her beauty salon, Chloe's, was featured in The Only Way is Essex. She co-owned the salon with reality star Chloe Sims.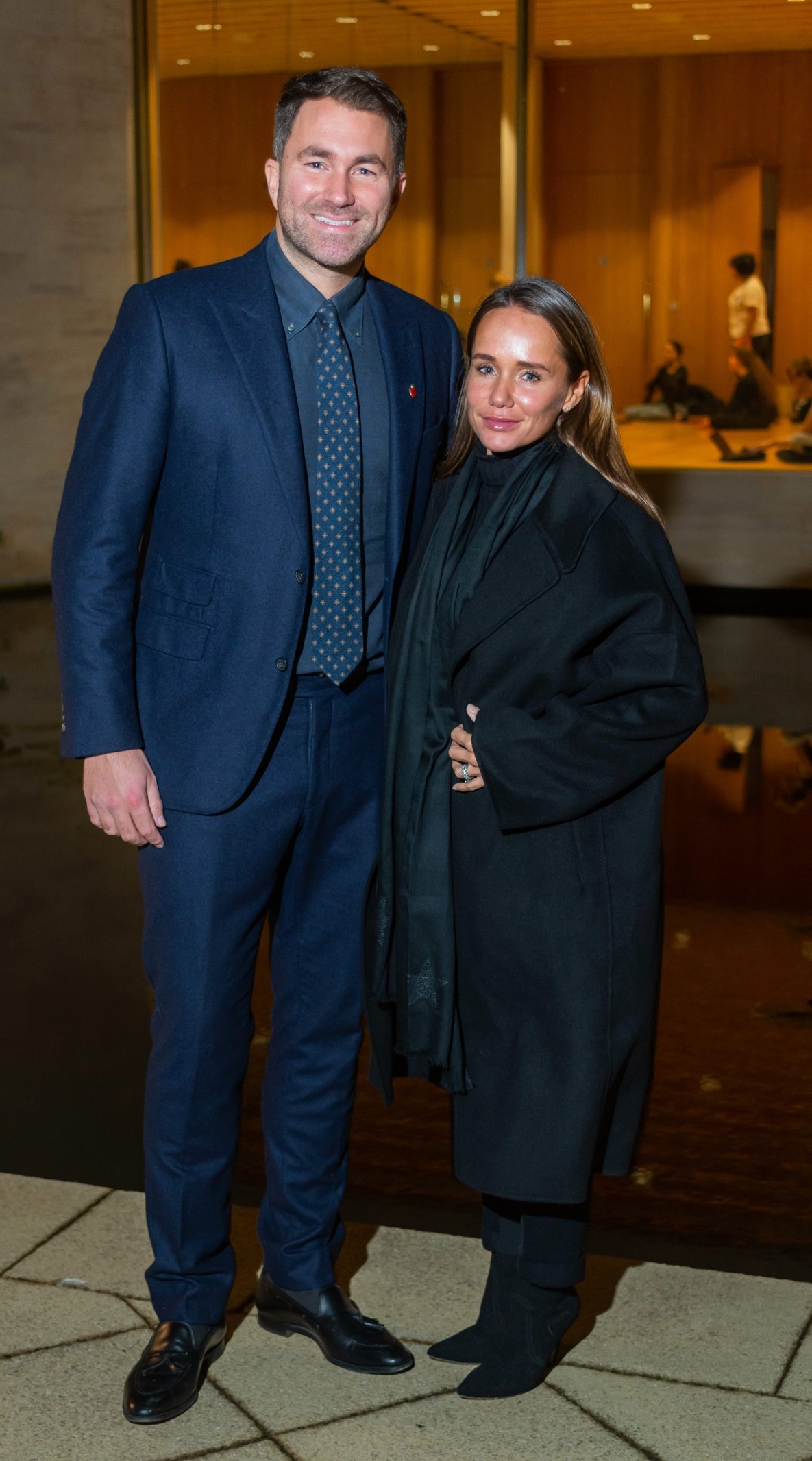 (Image/ Source: thesun.co.uk)
Frankie Sims: Who is the reality starlet dating?
However, the salon ended up closing its doors when Chloe Hearn and her family started spending increasing amounts of time abroad.
Eddie and Chloe generally try to keep their daughters out of the limelight, but they've been known to post a cute family snap on their social media channels from time to time.
Eddie Hearn couldn't resist sharing a throwback to when his oldest daughter Isabella was born on his twitter page– and used the hashtag "#greatmemoriesof2012".
In an interview with The Times, the boxing promoter gave us an insight into his hectic family life, and laughed:
I get jumped on by the kids about 6.30. It's a lovely way to wake up — except on them days when you went to bed at 3… They seem to have worked out when I'm just about to blow my top!".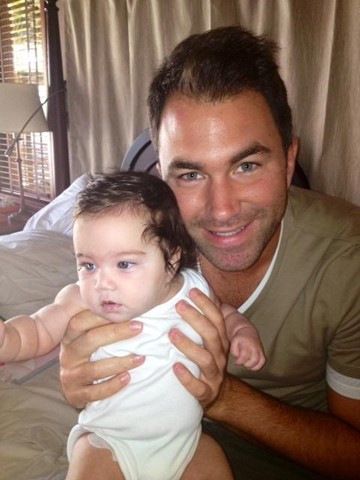 (Image/ Source: Eddie's Twitter, @EddieHearn)
Ashley Banjo Child: The Diversity star shows off his beautiful kids!
The Hearn family now divide their time between LA and Essex, living a life of luxury with mansions and private jets. It's a hard life!
Matchroom Sport
Eddie Hearn happens to be the son of the famous sports promoter Barry Hearn, who built the Matchroom Sport empire in the 1980s.
While Eddie has now forged his way into the sports promotion world, the millionaire didn't always have it easy.
Eddie struggled academically, and failed to get into sixth form after his GCSEs didn't quite go to plan.
While father Barry pleaded with the school to allow Eddie to stay on, it wasn't meant to be.
Eddie then went on to study at Havering Sixth Form College, and began to start his career in telesales.
It was then that the sports promoter was head hunted for a senior position at the sports agency LEA, who offered him an interview.
When Eddie Hearn's career went from strength to strength, father Barry decided to invite his son on board to Matchroom to create a subdivision of the company- Matchroom Golf.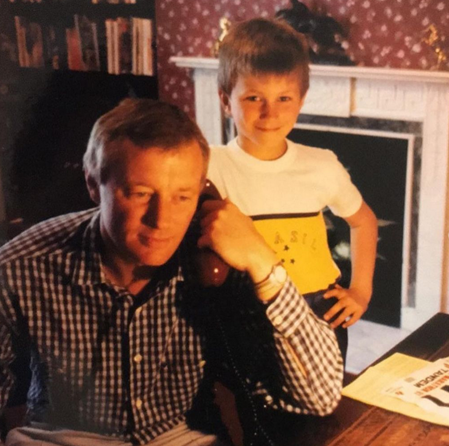 (Image/ Source: Eddie's Instagram, @eddiehearn)
Alex Higgins Daughter: Who is the snooker legend's daughter Lauren?
The pair also created Matchroom Boxing, which seems to suit Eddie perfectly.
In 2012, the sports promoter began to split his time between the UK and America while building up a portfolio of boxers that have brought in plenty of cash at the box office.
But while the Eddie was establishing himself in sports promotion, dad Barry was coming to the end of his career.
In April this year, Barry Hearn decided to step down from his long-standing role as the UK's leading sports promoter. The business tycoon had suffered two heart attacks over the years, and contracted Covid-19 in 2020.
Making the announcement via Instagram, Eddie Hearn wrote:
"Today is a major day for our family as my dad steps aside as Chairman of Matchroom Sport and I take up the role.
My father has dedicated his life to the company and since I joined in 2004 I have done the same.
Now a greater responsibility falls on my shoulders and I am very proud to continue his great work and lead the business and the incredible team that we have built at Matchroom".