Ashley Banjo Child: The Diversity Star Shows Off His Beautiful Kids!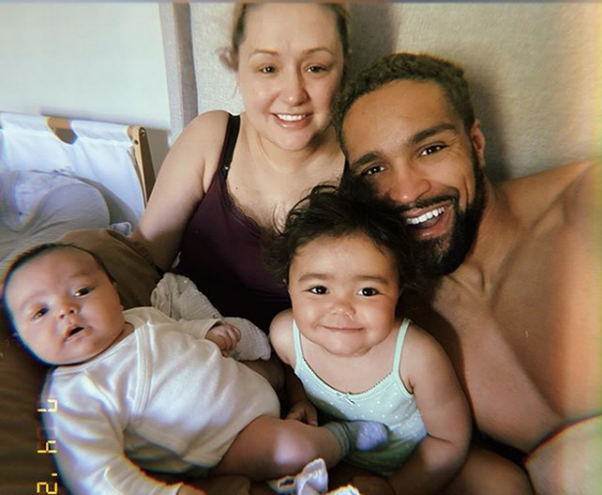 (Image/Source: ok.co.uk)
Diversity Dancer Ashley Banjo seems super settled in married life with his partner Francesca Abbot, and have been lucky enough to bring two beautiful new babies into the world.
So this is obviously an excuse for us to coo over some adorable pictures of Ashely Banjo's children!
Ashley Banjo Child
Ashley and Francesca have two children- daughter Rose, who is 18 months old, and baby son Micah.
Rose was born on the 21st February 2019, weighing a healthy 8lbs 13oz.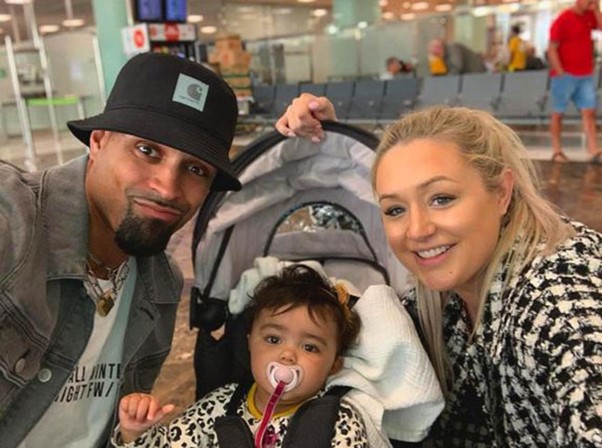 (Image/Source: hellomagazine.com)
Adele Weight Loss Transformation: How did she do it?
The couple's daughter was born while the judge was working on Dancing on Ice, and he couldn't wait to share the big news.
Ashley told fans:
"Our beautiful daughter came into the world at 6.45pm on 21st February 2019… her name is Rose Adura Banjo. I am in the deepest love ever with my little family."
Ashley and Francesca revealed that they had a 'tough' journey to have their first child, but it now seems like there's no stopping the pair!
Baby Micah was born last March at the beginning of lockdown, and the dancer's excitement about his wife's unexpected pregnancy couldn't help but delight fans.
In a cheeky Instagram post, Ashley said:
"It's a good job we like surprises! Baby number 2 is officially in the mum oven ladies and gents and I feel so blessed and excited. Our little family is growing @francescabanjo #nextchapter #family."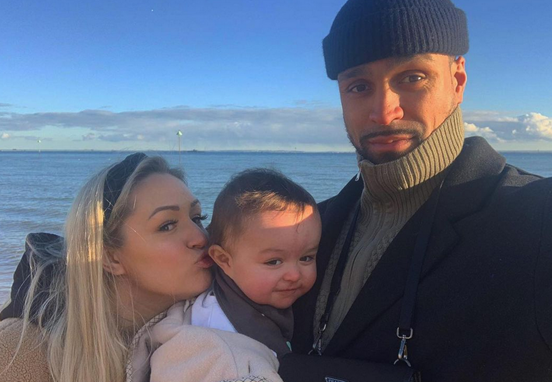 (Image/ Source: Ashley's Instagram, @ashleybanjogram)
Fans then showered the duo with love in the comments after they shared their news.
Ashley Banjo Child: How long have Ashley and Francesca been together for?
The couple have now been together for a whopping 16 years, with their first date taking place way back in 2005 when they were just teenagers.
Dancing on Ice judge Ashley shared a photo from his wedding day in super cute Instagram post:
"14 years ago I couldn't drive, so I took this girl on a date to the science museum to try and make her laugh and impress her with how much I knew about the nerdiest subjects possible instead."
Ashley and Francesca, who is also a dancer and talent manager, finally tied the knot in 2015 at a gorgeous ceremony in Essex, surrounded by friends, family- and the Diversity crew of course!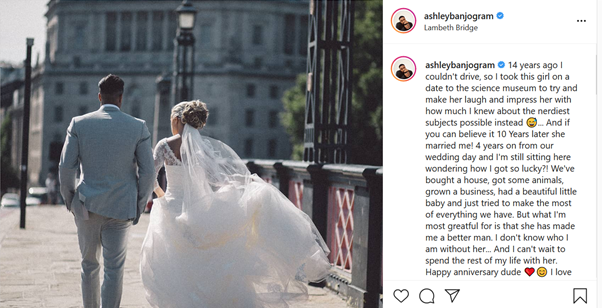 (Image Source: Ashley Banjo's Instagram, @ashleybanjogram)
Jonny McPherson: What do we know about the Emmerdale star?
But it hasn't all been plain sailing for the Diversity team in recent times. Last year the dancers performed a powerful routine which was inspired by the killing of George Floyd, which sparked 15,500 complaints to Ofcom.
The Diversity crew then received support from an unexpected place- in the form of Piers Morgan.
Piers Morgan rallied behind Diversity on Good Morning Britain after reading people's objections to Britain's Got Talent and Ofcom over the thought-provoking dance:
"If you can't handle that without feeling the need to never watch BGT again or to complain to Ofcom, there's something wrong with you. You, you're the problem. You're part of the problem.
I agree with Ashley Banjo and Diversity. And if you can't handle it Britain, wake up."
Ashley received thousands of complaints after his troupe's routine, as well as racist online abuse from trolls across social media. This led to rumours that judge Alesha Dixon was going to quit her job on Britain's Got Talent if ITV went on to apologise for the performance.
But despite the controversy, the dancer remained strong, and tried to lighten the mood by sharing a snap of his adorable kids.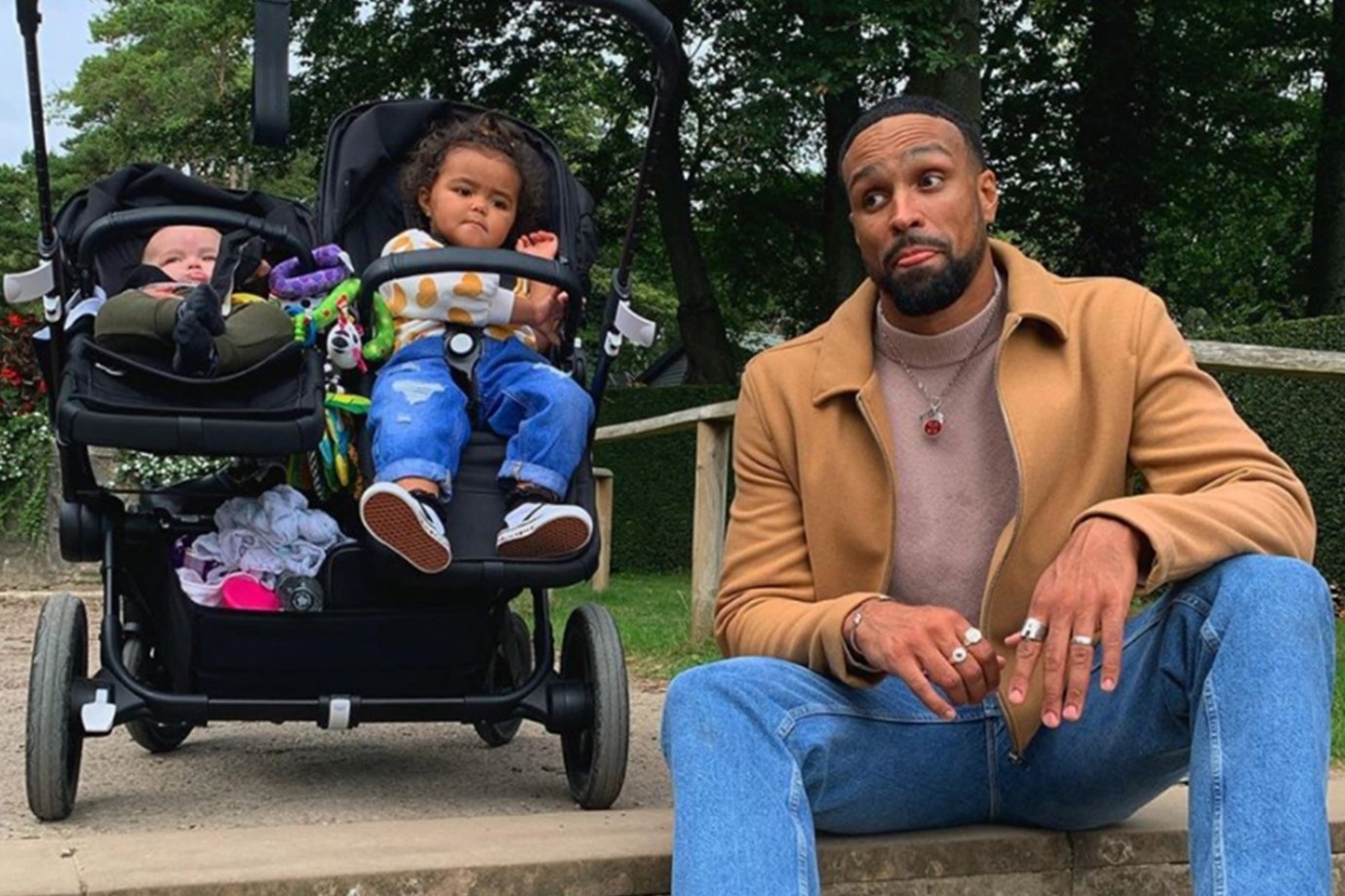 (Image/ Source: thesun.co.uk)
Piers Morgan Wife: Who is the journalist married to?
Ashely Banjo shared the photo on his social media channels in his usual cheeky style, writing:
"There's been a lot of negativity recently so I thought I'd lighten the mood with a picture of me completing some dad duties…
"One child is brown and one is white 🤯… That should confuse the racists 👀😂 #diversity #family".