News
Yewande Love Island: Life After the Villa
Yewande Love Island: Life After the Villa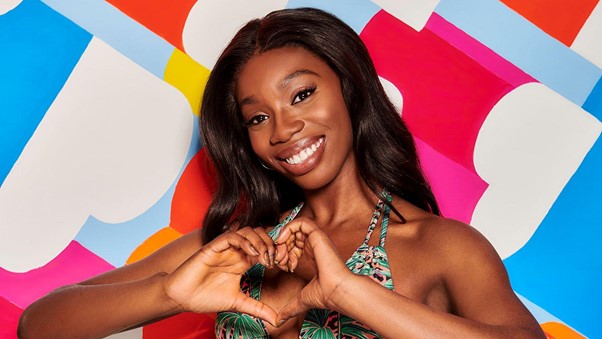 (Image/ Source: heatworld.com)
Yewande Biala was one of the fiercest, smartest contestants on Love Island back in 2019.
The Irish scientist tried her best to find love, but things didn't work out for the star after cast mate and model Danny ditched her for Arabella.
So what has the islander been up to since her time in the villa, and what exactly does she think of her co-stars?
Yewande Love Island
Yewande was one of the original islanders in the fifth series of Love Island, and soon began to form a friendship with fellow sass queens Amber Gill and Anna Vakili.
The star was then hitting things off with cast mate Danny, and it seemed like the pair were smitten.
But Danny then made Love Island history with one of the most brutal dumpings as he started to make a play for Instagram model Arabella.
Yewande was then dumped from the island after Danny chose Arabella to recouple with.
After her explosive exit, the star said:
"She [Arabella] knew she wanted Danny.
I feel like if he does get to know her, it's not going to work. There are so many factors – they're so different, and the age gap. You have to be realistic. He's just starting his life – he's only 21.
They are in two different phases of their lives. In the villa, it's very easy to forget."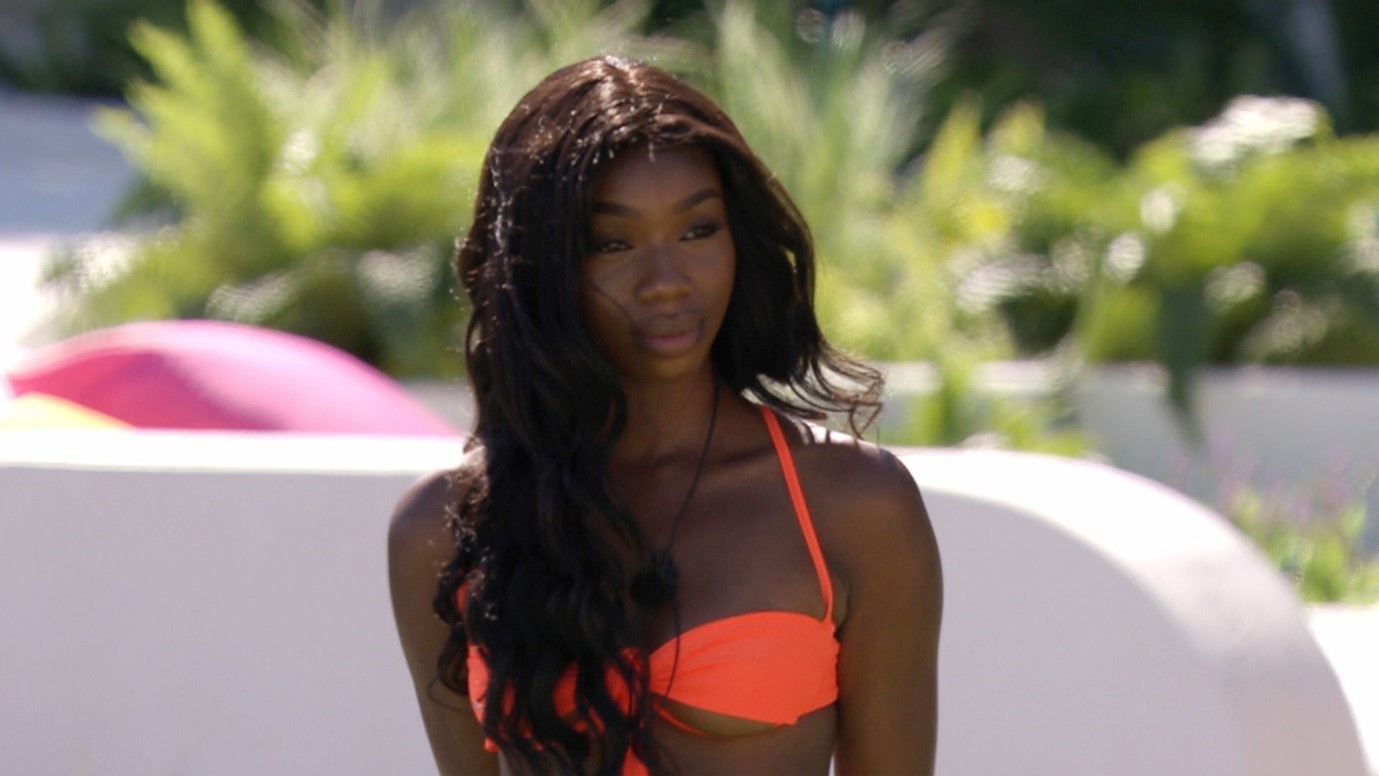 (Image/ Source: metro.co.uk)
Anna Vakili: Where is the Love Island star now?
Danny and Arabella split shortly after Yewande left, and Arabella was dumped from the show when Danny decided to move onto Casa Amour beau Jordan.
Outside of the villa, Yewande went on to date fellow islander George Rains, but things ended abruptly after she found out that he actually had a girlfriend all along.
According to Grazia, a source had revealed:
"George is desperate to stay in the limelight after his four days of fame. He has absolutely no feelings for Yewande as he was seeing Nicole [Tamerian] at the time."
Life after the show
After being so unlucky in love, the star has remained close to cast mates Amber and Anna, and they're now the best of pals.
The Islanders are regularly seen hanging out together- and even enjoy the odd pyjama party or two!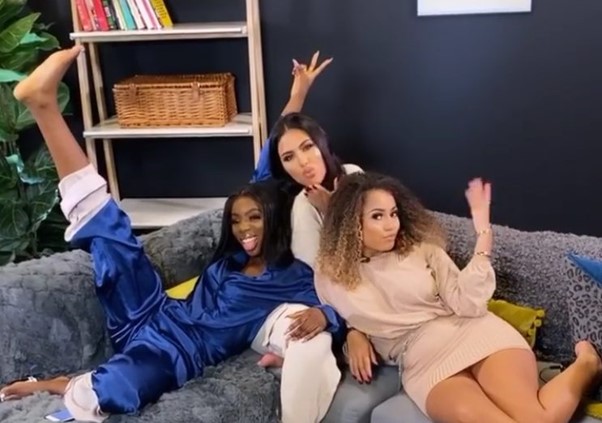 (Image/ Source: goss.ie)
Scott Thomas Love Island: What is the reality star up to these days?
Yewande Biala has also been busy paving her way as a social media star and influencer.
She enjoys plenty of Instagram sponsorship deals- from hair care brands to fast fashion companies. Yewande has even released her first book, Reclaiming.
The star now has 754k followers on Instagram, and regularly talks about politics and black rights across her channels.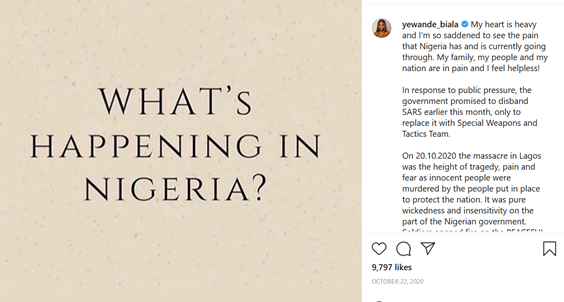 (Image/ Source: Yewande's Instagram, @yewande_biala)
Jack Fincham Baby: Who is the Love Island favourite dating?
But Yewande admits that her parents still don't understand why she quit her job as a scientist.
Chatting to the Daily Mail, the star said:
"My dad keeps saying 'what is an influencer? How can you make money? When are you going back to your proper job?'
He just doesn't understand how social media works."
Yewande – whose dad is a tram driver and her mum is a social worker – said that she aims to return to her job as a scientist eventually.
The reality star has worked for drug company Pfizer in the past, and was offered a whopping £80,000 per year job to work in vaccine development at the end of 2019.
In hindsight, Yewande admits that turning this job offer down hasn't sat particularly well with her- as she may have been able to develop a cure for Covid-19.
"Yes I DO feel guilty about that. But would I be talking to you if I'd gone back to my job, or if I hadn't gone on Love Island in the first place?
I have a profile now, and it's up to me to use it. And I would like to go back to pharmaceuticals one day".