Jack Fincham Baby: Who Is The Reality Star Dating?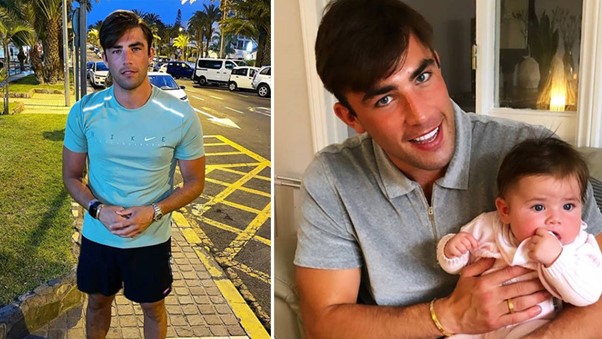 (Image Source/ Heart.co.uk)
After clinching the £50,000 prize, the former Love Island star dropped a huge bombshell on fans last year: he revealed he was becoming a dad.
But who is the mother of Jack Fincham's baby, and who has the new dad been dating after his split with Dani Dyer?
Jack Fincham Baby
The 29-year-old reality tv star and his now ex-girlfriend Casey Ranger welcomed their new daughter into the world back in January 2020, keeping the pregnancy firmly under wraps until Casey had given birth.
Jack Fincham's baby girl Blossom was delivered on 24th January, with NHS Recruitment Officer Casey undergoing ten hours of traumatic labour.
It's been reported that Jack and Casey's priority is co-parenting Blossom after their relationship didn't work out, and that they are now great friends.
In an interview with the Sun, Jack shared details of their new roles as mum and dad:
"Me and Case are just mates, we are simply focusing on being the best mum and dad we can and figuring out this co-parenting thing.
"All I'm thinking about is Blossom. I'm not thinking about dating anyone else at the moment at all."
But in October last year, this picture of family bliss hit a bump when Casey shared an Instagram post claiming that the Love Island star had only seen their daughter Blossom three times in eight months. This was in response to Jack's appearance on the tv spin off, Love Island: What Happened Next, which saw the former pen salesman gushing about how much he dotes on his daughter.
In an Instagram post obtained by the Daily Mail, Casey wrote:
"After keeping quiet for so long I now feel like I'm being backed into a corner and have no option but to speak up for the sake of my little girl & my own peace of mind.
A father who hasn't gone out of way once to buy his daughter a teddy bear… the truth is, he's seen Blossom three times in eight months!!!!"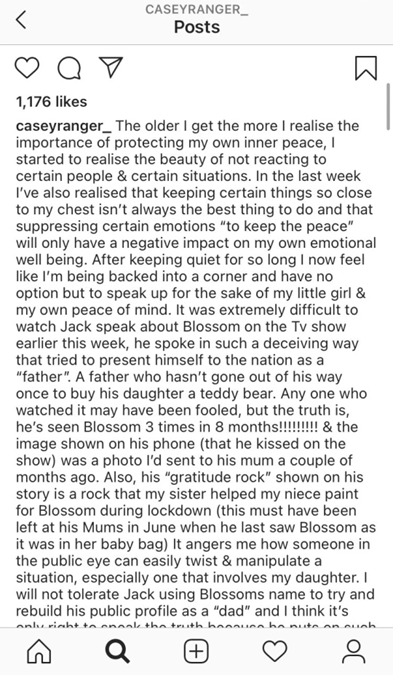 (Image Source/ Daily Mail)
Andi Peters Net Worth: just how much does the TV presenter earn?
After this explosive outburst, Love Island star Jack Fincham was then seen to cryptically share multiple images and videos of his daughter as a response, but some fans were left confused as to when these photos were actually taken.
In 2021, Jack Fincham's baby Blossom is now a regular in the tv star's Instagram posts, and was last featured in a photo with Oliver Fincham, Jack's younger brother, in April this year.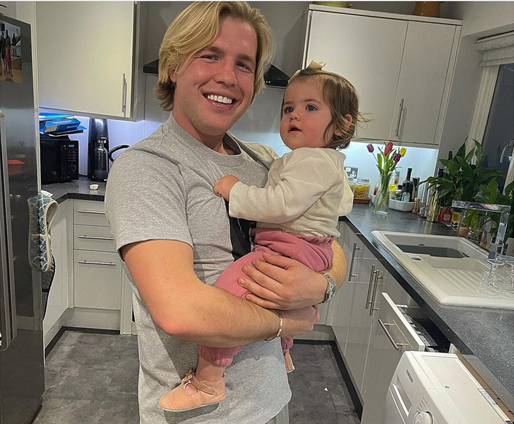 (Image Source/ Jack Fincham's Instagram, jack_charlesf)
Ronan Keating Wife: Say hello to Storm Keating!
Previous Girlfriends
Jack split with his Love Island co-star Dani Dyer less than a year after they won the show, devastating fans across the country.
The former pen salesman announced he and Dani had split in a heartfelt Instagram post in April 2019. The couple had previously called time on their relationship in December 2018, but tried to give things one final go.
Dani then decided to get back with her ex, Sammy Kimmence, just a few weeks after splitting with Jack. Dani and Sammy are now proud parents to son Santiago, who was born a day before Jack's Fincham's baby girl.
Jack's love life sparked yet more rumours in November last year when he shared a snap with his new squeeze, Connie O'Hara.
Fans thought they had caught a glimpse of an engagement ring in the photo, but Jack confirmed that this was untrue. The image of the apparently happy couple was quickly removed.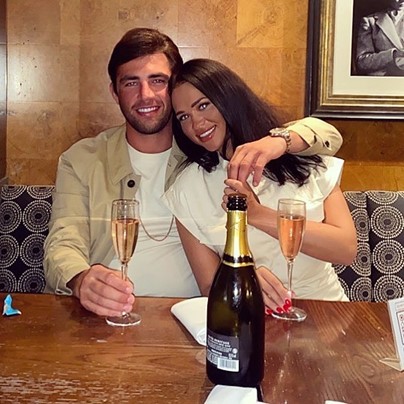 (Image Source/ thescottishsun.co.uk)
Jack and Connie separated after just two months, so that the reality tv star could focus all of his attention on his new daughter Blossom.
Love Island Lust
While Jack still maintains that he's most definitely single at the minute, fans have been buzzing after the Love Island star was cosying up with another former cast member, Laura Anderson. The two have been linked on social media after photos emerged of Jack and Laura soaking up the sun in Dubai earlier this year.
The Islanders from the 2018 series are said to have grown close after working together on the Love Island spin off show, which aired in October last year.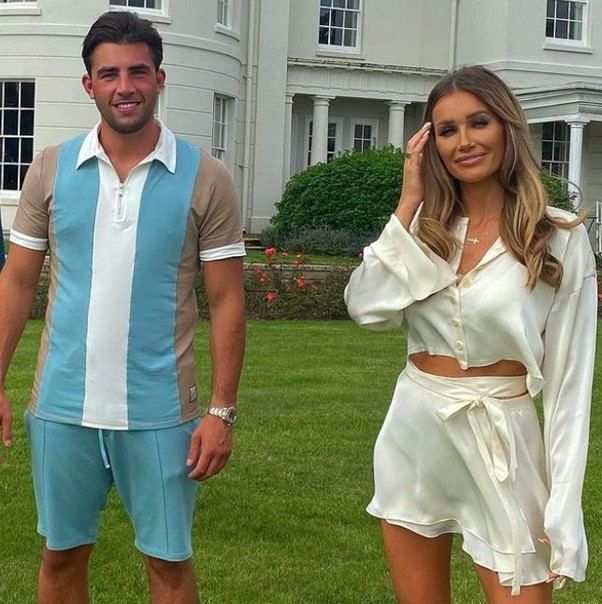 (Image Source/ Cosmopolitan)
An apparent insider reported to The Sun that Jack and Laura "have always been close, but lately they've grown more romantic with each other.
Laura is based up in Scotland but sees Jack when she's in London. They really like each other and have even locked lips."
When asked about the rumours that she'd been flirting with the new dad, Laura Anderson giggled and said this was "not true, that is totally not true."
Andy Murray Net Worth: how much money does the tennis player actually have?
So after the arrival of Jack Fincham's baby, will we soon see the reality tv star settle down and find love? Only time will tell!