Peter Kay Weight Loss: The Comedian Sheds the Pounds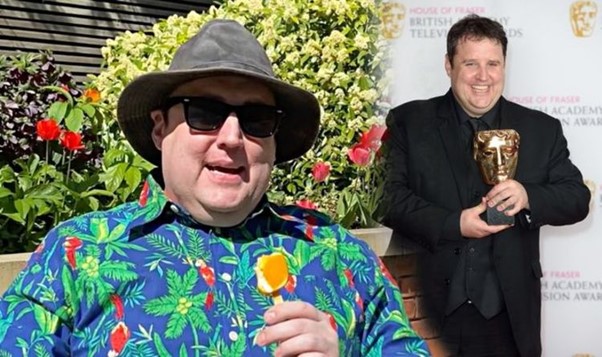 (Image/ Source: express.co.uk)
Peter Kay is rarely seen in the limelight these days. But when he does make an appearance, he looks noticeably thinner than he used to be.
Rather than spending time on stage, the comedian can usually be spotted at charity events- sporting a svelte new appearance that has delighted fans.
So what's sparked Peter's new health kick?
Peter Kay Weight Loss
Insiders say that Peter has lost "a lot of weight" recently- and looks better than ever.
At a screening of the hit show Car Share, the comedian decided to make a surprise appearance.
According to the Daily Express, a source at the event said:
"We thought he looked really well and had obviously lost a lot of weight."
Peter was also pictured look very happy indeed at a pantomime in at the Crewe Lyceum Theatre in 2019. The star was snapped with X Factor star Chico and comedy duo Canon and Ball in the Peter Pan production.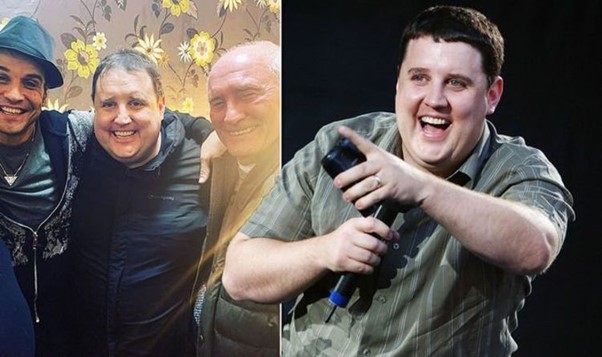 (Image/ Source: express.co.uk)
Adele Weight Loss Transformation: How did she pull it off?
This was the first time the comedian was seen in public for eight months.
Private life
Peter Kay has always been notorious quiet about his private life, so it's no great surprise that the comedian hasn't spoken about his weight loss to the media.
While nobody knows for certain, it's been thought that Peter is now trying to make his health more of a priority.
Back in 2017, the star ended up cancelling his highly anticipated sell out tour due to "unforeseen family circumstances". Peter didn't reveal any further details- but it was rumoured that either a family member or the comedian himself had a serious health issue at the time.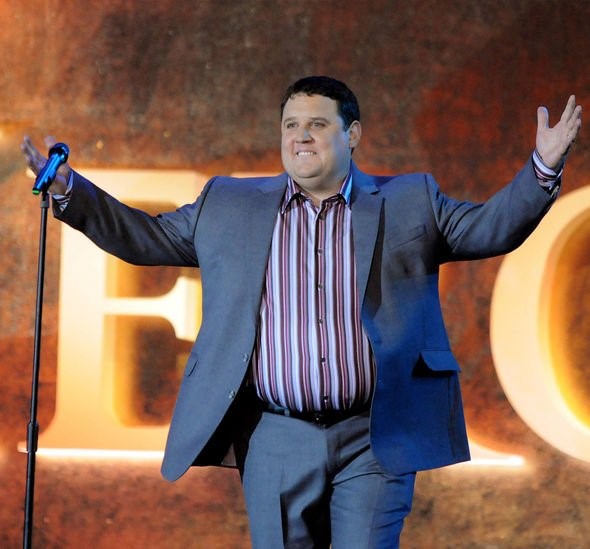 (Image/ Source: crynfiction.com)
Harry Kane Net Worth: How much does the footballer make?
In his statement, Peter Kay said:
"This decision has not been taken lightly, and I'm sure you'll understand my family must always come first.
I've always endeavoured to protect my family's privacy from the media. I hope that the media and the public will continue to respect our privacy at this time.
Once again, I'm very sorry."
Peter Kay has kept a low profile since then, and reportedly spent time in Tipperary, Ireland, where locals claimed he seemed determined to fly under the radar.
Losing Weight
It's also been speculated that Peter is wanting to get back in shape for a secret new BBC project- and he's making a great start so far.
According to The Sun, a source quipped:
"A conversation has been had between Peter and the BBC. There is no rush and whatever happens will always be dictated by Peter but a new project has been discussed. It's exciting news for Peter's fans, who have yet to see the void left by Car Share filled."
After spending so much time away from the small screen, we can't blame Peter for wanting to look his best!
The comedian has also surprised fans with two upcoming shows in Manchester this month, in an effort to raise donations for the Doing It For Laura Charity and The Brain Tumour Charity.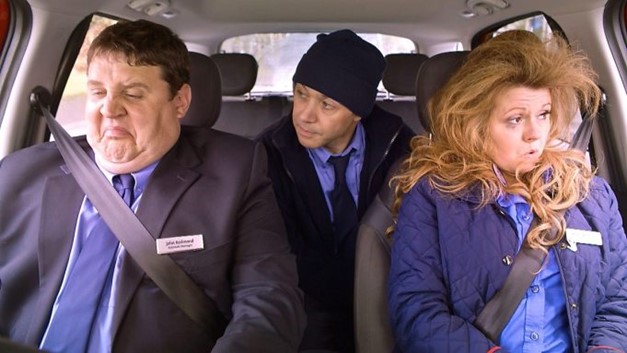 (Image/ Source: deadline.com)
Lauren Goodger Before Surgery: Her dramatic transformation
But how is the comedian shedding the pounds exactly?
While the details of Peter's weight loss are uncertain, it's been thought that the star is using similar techniques to Adele, who unveiled her dramatic new look last year.
Adele's weight loss is reportedly down to the Sirtfood diet, which focuses on sirtuins, or proteins in the  body that tend to specialise in metabolism. Sirtuins are usually found in foods like kale and blueberries.
Many media outlets are speculating that Peter may well have used this diet plan in an effort to curb type 2 diabetes- which can affect over 40s who are overweight.
After working so hard to shed the pounds, we can't wait to see Peter back in the spotlight again soon!