Adele Weight Loss Transformation: How Did She Do It?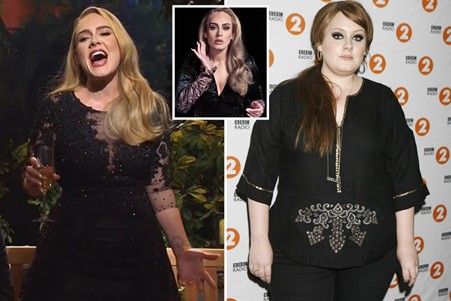 (Image/ Source: thesun.co.uk)
It's safe to say that Adele looks AMAZING after her life-changing weight loss.
We personally think the singer has always looked stunning, but as Adele celebrated her 33rd birthday last month, it was clear that pop star looks the healthiest and happiest she's ever been!
So how exactly did Adele pull off such an amazing weight loss transformation?
Let's dive into her weight loss journey…
Adele Weight Loss Transformation
Adele has lost a whopping seven stone over the years- making her almost unrecognisable.
The starlet's initial inspiration for her weight loss came after the birth of her son Angelo in 2012. Here the singer decided that she needed to improve her diet.
However, after splitting from husband Simon Konecki in 2019, Adele wanted to make more changes in her newly single life.
Her seven stone weight loss was showcased on Instagram back in 2019- shocking fans everywhere.
While the singer rarely posts on social media, Adele couldn't resist showing a snap of her amazing transformation on her Instagram page– which promptly broke the internet in a matter of hours.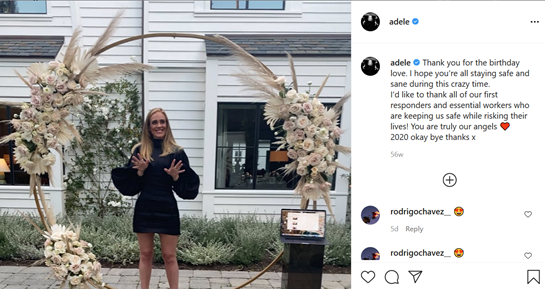 (Image/ Source: Adele's Instagram page, @adele)
Abbey Clancy Kids: Meet her adorable children!
In a post shared by Adele, the pop star was pictured in a tight black mini dress, with the caption:
"Thank you for the birthday love. I hope you're all staying safe and sane during this crazy time.

I'd like to thank all of our first responders and essential workers who are keeping us safe while risking their lives! You are truly our angels ♥️ 2020 okay bye thanks x"
After showing off her slimmer figure, the singer has continued to drop the pounds- but some fans started to grow concerned that she was looking to thin after her recent stint hosting Saturday Night Live.
Adele joked:
"I know I look really, really different since you last saw me… but actually because of all the COVID restrictions and the travel bans, I had to travel light and I could only bring half of me, and this is the half I chose."
According to The Sun, the pop star revealed that she was a huge fan of a cup of tea- ten sugary cups of tea a day to be precise! This was then washed down with her usual booze and cigarettes.
She's now (mostly) swapped the alcohol for bottles of green juice, but she still enjoys a cheeky pint or two now and again!
In an Instagram story shared by one of her closest pals Laura Dockrill, the singer was seen enjoying a pint in London while sat on a curb with a mask on.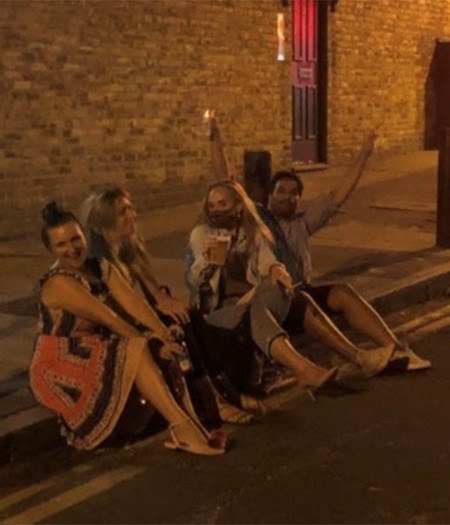 (Image/ Source: Hello! Magazine)
Rita Ora Boyfriend: Who has the pop star been hooking up with?
How she did it
Adele's weight loss transformation success has apparently been down to her hiring a personal trainer, as well as taking on a new meal plan initiative called the sirtfood diet.
The sirtfood diet plan was linked to Adele's previous weight loss back in 2016- and it even allows red wine and chocolate!
Focusing on the food that regulates the metabolism, the diet is now becoming hugely popular- in fact, it was one of the most-searched diets on Google in 2019.
Other celebrity fans include Pippa Middleton, Jodie Kidd, and chef Lorraine Pascal, who have all reportedly lost weight from following the meal plan.
The sirtfood diet was created by UK food nutritionists Aidan Goggins and Glen Matten, who published a handy guide and recipe book in 2016.
The diet focuses on sirtuins, or proteins in your body that tend to specialise in cellular health and metabolism. Sirtuins are usually found in foods like kale, extra-virgin olive oil, matcha and blueberries.
It's also been suggested that Adele has been using other methods to lose weight- including fasting and reformer Pilates.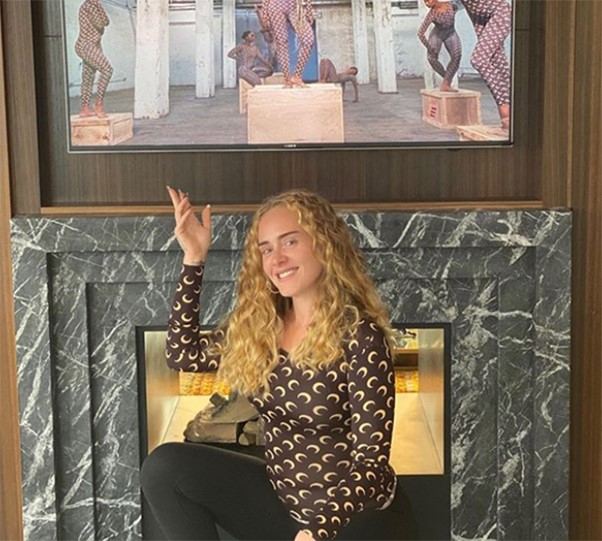 (Image/ Source: Adele's Instagram page, @adele.)
How Long After Eating to Run: How long should you wait before you exercise?
Speaking to Express.co.uk, Daniel Herman, CEO of Bio-Synergy, said:
"Based on the dramatic change it would seem an intermittent fasting diet along with an increase in exercise – possibly pilates or yoga – would have been the most likely plan followed by Adele.
"To assist her, she may have also used insights from a DNA test to reveal any dietary deficiencies or underlying health issues, perhaps around gut health".
Reformer pilates is also an exercise that's loved by Meghan Markle, and uses a special machine to improve your core, boost flexibility, and gain strength.
Adele's hard work and determination has clearly paid off- and it seems like she's loving every minute of it!
While these kind of diets and exercise regimes don't suit everyone, we absolutely love seeing the singer shine brighter than ever before.