Jess Woodley: Why Did the Made in Chelsea Star Quit?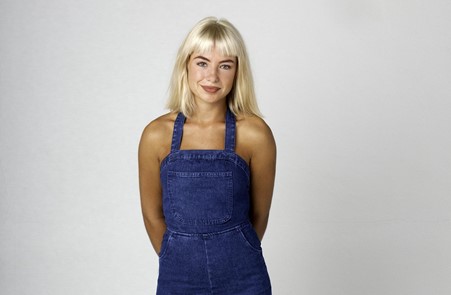 (Image/ Source: metro.co.uk)
After quitting Made in Chelsea back in 2017, Jess Woodley has kept a fairly low profile.
The reality tv star ended up starring in the show for 2 years, and was best known for her relationship with Strictly star Jamie Laing, and later on for a love triangle between her, Alex Mytton and Nicola Hughes.
But why did she quit?
Fallout
Jess Woodley joined Made in Chelsea in series 9 as an aspiring filmmaker, and was one of our all-time favourite cast members.
(Image/Source: mirror.co.uk)
Jonny McPherson: what do we know about the Emmerdale star?
But the star decided to leave the show for mental health reasons, and branded reality TV as "identity theft".
Jess said dipping her toes into reality TV has been a life regret, and has called for people to boycott shows which "destroy people's lives and mental health for your entertainment".
The Made in Chelsea star took to social media to share her thoughts, writing a lengthy post on her Instagram page.
In an Instagram story, Jess Woodley wrote:
"A little personal note to anyone on here who may be following me from when I was on a reality TV show. I just want to express how dangerous the nature of mainstream reality TV is…
The affects it can have on human being, to me it felt like I made a decision at a very young age resulting in what feels like identity theft."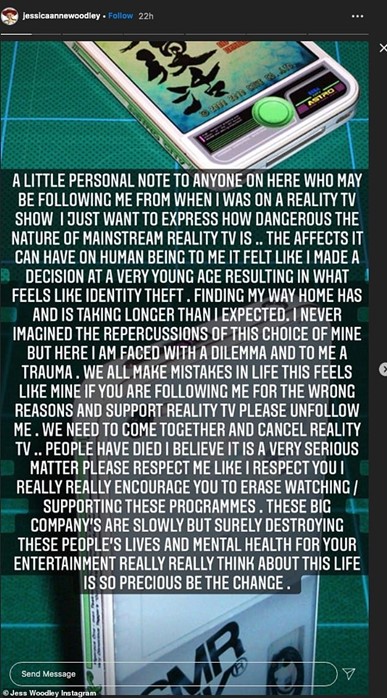 (Image/Source: Jess Woodley's Instagram, @jessicaannewoodley)
Harry Kane Net Worth: How much does the footballer earn?
Moving On
Since her shock post, the Made in Chelsea star has been focusing on her fashion brand in a life far away from a TV camera.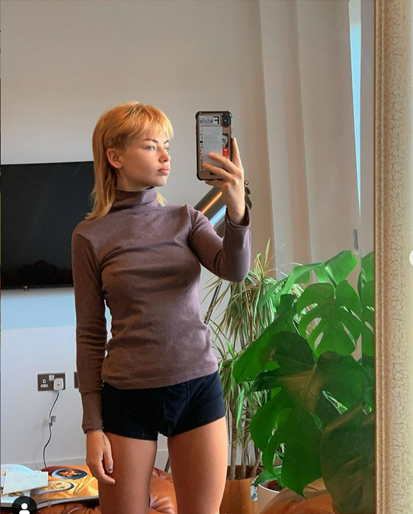 (Image/ Source: Jess Woodley's Instagram, @jessicaannewoodley)
Adele Weight Loss Transformation: How did she do it?
Jess now looks completely different to how she once appeared on Made in Chelsea, but seems much more comfortable in her own skin as she lives her best life.