News
Piers Morgan Wife: Who Is the Journalist Married To?
Piers Morgan Wife: Who Is the Journalist Married To?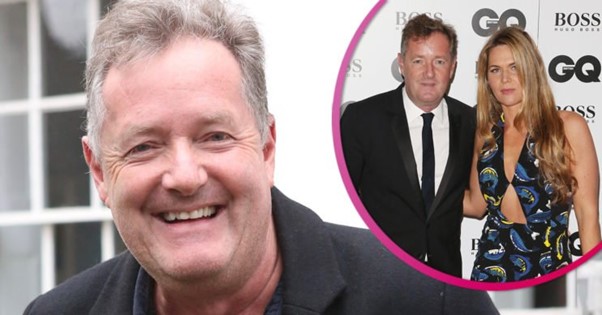 (Image/ Source: entertainmentnewsdaily.com)
It's safe to say that Piers Morgan is no stranger to the limelight- in fact, he's quite the opposite! The former Good Morning Britain host is known for his outspoken views, and seems to love nothing more than a rant about the Royal Family (and the occasional spat with Alex Beresford, obviously).
So it's therefore pretty surprising that the journalist and broadcaster actually keeps his personal life fairly under wraps these days. But what do we know about Piers Morgan's wife, and how long have they been married for?
Piers Morgan Wife
Piers Morgan's wife is none other than the glamourous Celia Walden- who has built herself a VERY impressive career over the years.
Celia is a journalist, but also has a few other strings to her bow. She is a writer and critic, and has released two novels so far; Harm's Way and Babysitting George, the genuine story of George Best's former babysitter.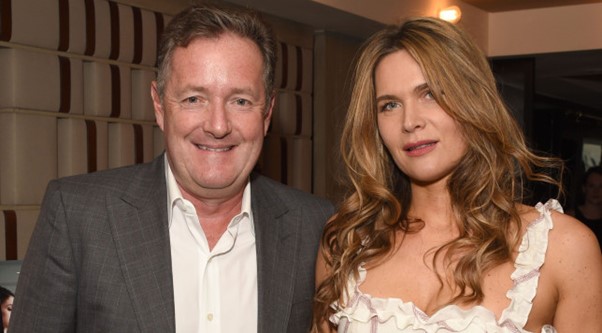 (Image/ Source: metro.co.uk)
Elton John Net Worth: How much money does the Rocket Man have?
Piers Morgan's wife made major contributions to feature articles in Glamour Magazine, GQ and The Spectator over the years, as well as columns and articles in the Daily Mail and The Daily Telegraph. Celia's dad also happens to be former Conservative MP George Walden.
Piers Morgan's wife Celia Walden, aged 45, actually started dating the former News of the World editor in 2006. This was back when the journalist was still married to his first wife, hospital nurse Marion Shalloe.
The writer was also famous for dating high-end French chef Jean-Christophe Novelle after interviewing him for a piece in the Telegraph in 2006.
Piers and the novelist tied the knot in 2010 in an intimate ceremony at St Mary's church in Swinbrook, Oxfordshire. The wedding was reportedly a 'laid-back' affair– the last thing you would probably expect from Piers!
Do Piers and Celia have any children?
They do indeed. The couple share one beautiful daughter Elise, who is now eight. Piers also has three grown-up sons from his previous marriage to Marion; Albert Douglas Morgan, Spencer William Morgan, and Stanley Christopher Morgan. The family also enjoy looking after their adorable dog, Conor.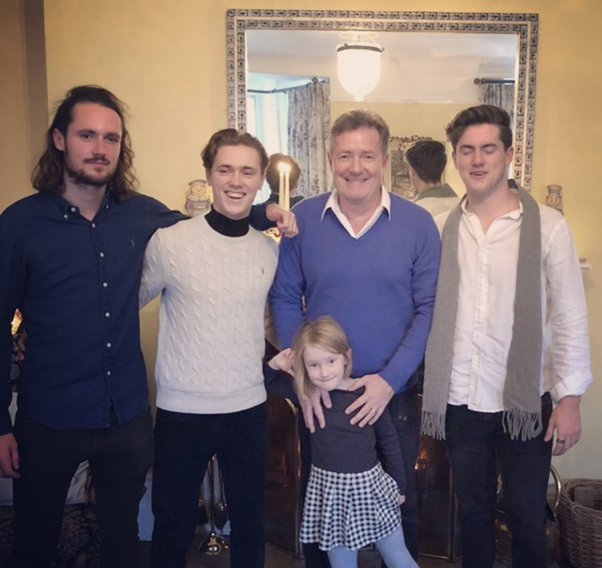 (Image/ Source: ok.co.uk)
In September 2019, The Sun reported that Elise had cheekily emailed her dad when he was hosting Good Morning Britain to simply call him a "pig". We think Meghan and Harry might be quite pleased about this one!
Piers Morgan's wife Celia had spoken previously about how daughter Elise has her dad wrapped around her little finger. She laughed: Elise definitely puts him in his place!"
The happy family now split themselves between their two luxury houses in London and Sussex, as well as their glitzy Hollywood holiday home, which is reportedly worth a whopping £4.2 million. Piers Morgan's wife Celia apparently likes to spend a lot of time there- and we can totally see why!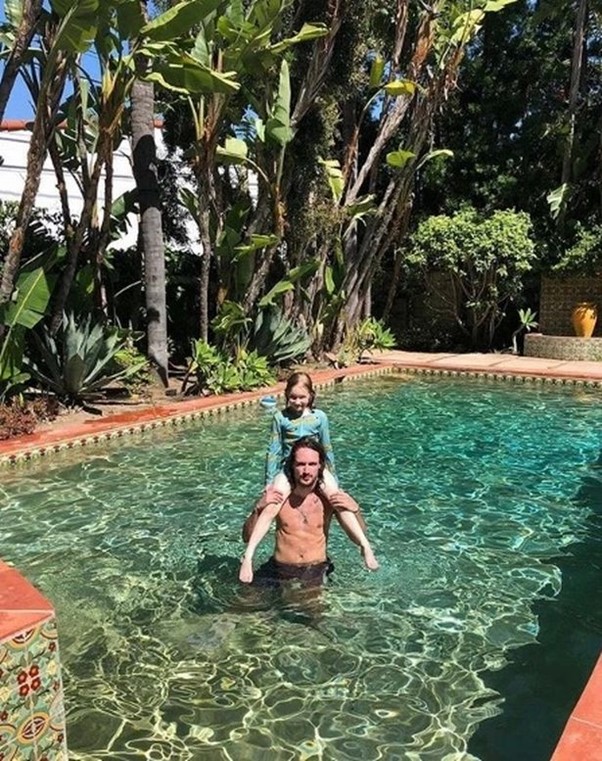 (Image/ Source: mirror.co.uk)
A century of marriage…
In an interview with his former Britain's Got Talent co-judge Amanda Holden for Heart FM, the Good Morning Britain presenter, aged 56, opened up about how he had first met Celia.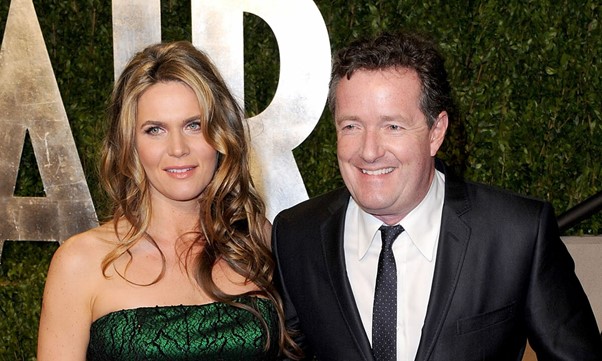 (Image/Source: hellomagazine.com)
Ronan Keating Wife: Say hello to Storm Keating!
In an article featured in OK! Magazine, Piers revealed:
"I was doing a speech in front of 1000 people – magazine editors – in some fancy hotel in Mayfair and I absolutely died on my backside to the extent that they were openly jeering me, and the only person that was laughing was Celia, who I'd never met, and I went 'who's that?'
She said 'that just bombed' and I said, 'I thought that was hilarious' but she was laughing really at my discomfort. So I realised then that she would be perfect bride material!"
Piers Morgan's wife also revealed details about their relationship, but confirmed that she is most definitely in charge of their marriage.
Speaking on Good Morning Britain in May 2018, she responded to the question of whether she wore the trousers, saying: "Uh yes, I think so!
"I think women are always quietly in charge, I just think it's best to let the men think that they are."
On the couple's 10th wedding anniversary, both Piers and the novelist shared light-hearted messages on social media, including a couple of snaps from their big day.
Piers being Piers, the former broadcaster decided to show off in his usual brash style on his Instagram page, writing: Happy 10th anniversary to my wife, Celia. Ten years today – she got lucky. Wow did she get lucky. Ten years ago today. So congratulations Celia."
Piers Morgan's wife then shared a cheeky retort to her husband: "Once every century the perfect couple comes along and redefines the way other couples view love. We are totally not that couple. Happy 10th anniversary, Piers."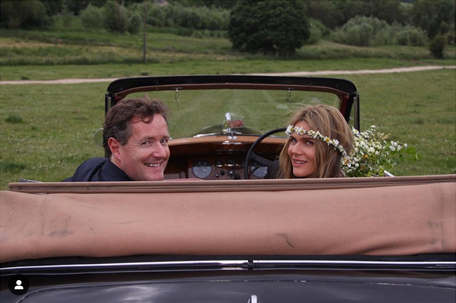 (Image/ Source: Celia Walden Instagram, @celia.walden)
Princess Diana: All the men she was romantically linked to
And despite their eventual divorce, it seems that Pier's Morgan former wife Marion Shalloe is also on good terms with the couple.
After his departure from Good Morning Britain, the journalist praised his ex-partner for supporting him in his Daily Mail column, which came after former co-host Susanna Reid gave an allegedly 'frosty' speech about him on the hit morning TV show.
Piers stated that Marion had actually spoken more fondly to him than Susanna had at the time:
"Jeez, even my real ex-wife talks more fondly about me than that (and, in fact, did so overnight in a very supportive message).
"I got an instant flurry of new texts from bemused friends asking if we'd fallen out."
So it seems for Piers Morgan and his wife Celia, they're very much in a state of domestic bliss. Now that the former TV presenter is spending much more time with his family, the couple's relationship looks stronger than ever before!