News
Lorraine Kelly Husband: Who Is Her Partner Steve Smith?
Lorraine Kelly Husband: Who Is Her Partner Steve Smith?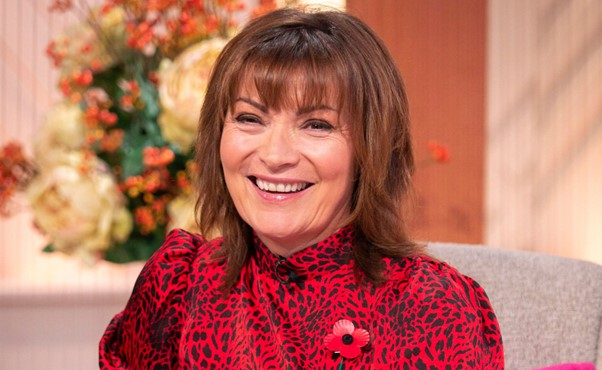 (Image/ Source: bbc.co.uk)
Lorraine Kelly is one of the most well-known (and occasionally outspoken!) faces on television, and is an OBE awarded broadcast journalist. She now enjoys a morning prime time spot on Good Morning Britain with her show Lorraine.
But despite all of her enormous successes over the years, the TV star has always kept her personal life firmly under wraps. So just who is Lorraine Kelly's husband, and how long have they been married for?
Lorraine Kelly Husband
Say hello to Lorraine Kelly's husband Steve Smith, a TV cameraman. A TV cameraman who happened to be working alongside Lorraine on her show, TV-am!
As soon as the journalist saw him, she reportedly knew straight away that he was 'The One'.
According to The Mirror, Lorraine said:
"He walked into the TV-am office 28 years ago where I was working as a reporter and he was part of the crew, and I thought, 'That'll do, I'm having that.
We were friends for a good year, then it all happened rather quickly when we had to do a shoot on location at Glencoe. We were staying in a tiny hotel in the middle of nowhere and I got him incredibly drunk on tequila before making my move. The way I remember it is that I leapt on him like a ninja and he had absolutely no defence!"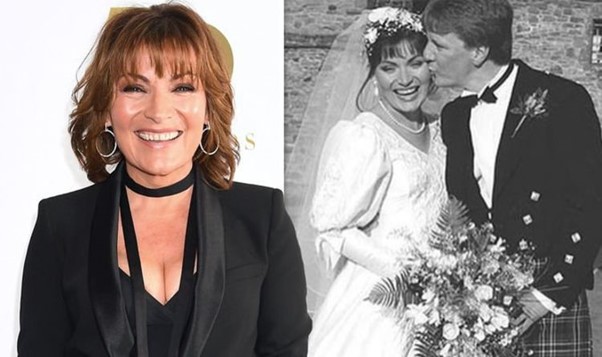 (Image/ Source: express.co.uk)
Susanna Reid Husband: is the TV presenter married?
The Sun reported that Lorraine Kelly's husband is SUPER shy and private, but that hasn't stopped Steve from being the TV star's rock over the years. Lorraine Kelly's husband has even managed to bring new experiences to her life- like taking her to a match at Dundee United (obviously!).
Lorraine has been married to husband Steve for a whopping 28 years.
The couple welcomed daughter Rosie into the world in 1995, 3 years after Lorraine and Steve wed. The family also play parents to their adorable Border Terrier called Angus.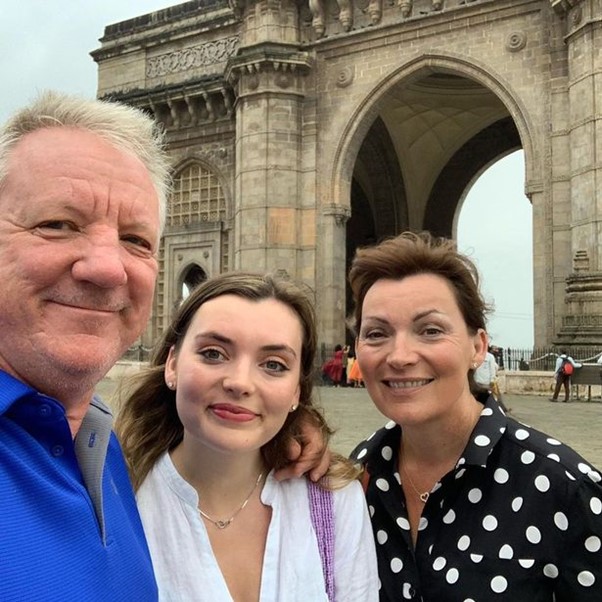 (Image/ Source: themirror.co.uk)
While the award-winning journalist and her husband generally stay out of the public eye, daughter Rosie has occasionally given us a glimpse to her parents' long-term relationship.
Rosie shared a photo of Lorraine Kelly's husband with the TV breakfast star on Instagram, celebrating her parent's wedding anniversary. Lorraine then reshared the photo through her own page, surprising and delighting fans.
(Image/ Source: Lorraine Kelly Instagram, @lorrainekellysmith, Rosie Kelly Smith, @rosiekellysmith)
The King of Grime: Where Is Stormy From?
In an interview with the Express.co.uk, Lorraine Kelly has revealed one of her secrets to a long and happy marriage with husband Steve.
Lorraine said:
"I think we make time to talk. We like each other, and he makes me laugh. We give each other space.
"We have our own interests as well as enjoying doing things together. That keeps us interested and interesting. We respect each other."
Heartbreaks along the way
Despite their happy marriage, it hasn't all been plain sailing for the duo. In 2001, Lorraine and Steve Smith suffered a miscarriage, which left the couple distraught.
The journalist was on holiday in Oban, on the west coast of Scotland, and was woken by sharp pains and bleeding.
Lorraine was immediately rushed to hospital in Dundee, and was given the news that her baby still had a heartbeat. After initial relief, the TV star was then taken back to hospital by ambulance, and given the devastating news.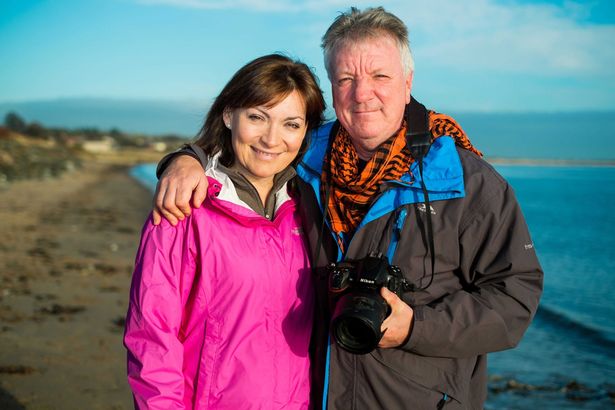 (Image/ Source: themirror.co.uk)
Lorraine then threw herself back into her work to process her grief, but she was worried about how her husband was dealing with things.
In a conversation with Giovanna Fletcher, Lorraine said: "That was a really difficult time and I think yes of course we should absolutely sympathise with the women who go through this but nobody asked after Steve."
Last year, Lorraine opened up about her trauma that still haunts her and Steve every day. "It's an experience my husband & I had just once, but it never leaves you."
Wedding Ring Drama
Early last year, rumours began running wild when the TV presenter was pictured with her wedding ring removed.
Thankfully, Lorraine cleared the matter up by revealing she was forced to remove her wedding ring-thanks to coronavirus.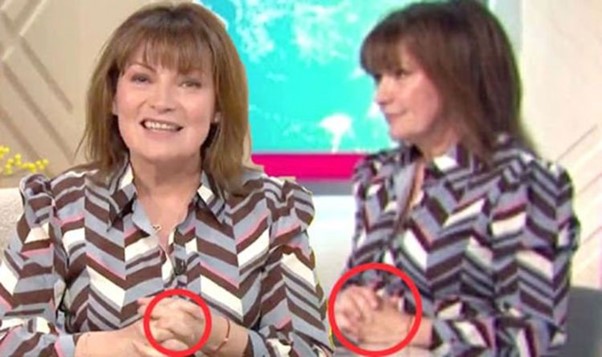 (Image/ Source: express.co.uk)
Jack Fincham Baby: who has the Love Island star been dating since the birth of his daughter?
According to Hello! Magazine, Lorraine responded to a fan on Twitter who had asked if others were suffering from severely chapped hands after using hand sanitiser. Lorraine, in her classic Scottish spirit, replied: Aye I hear you. Anyone else had to take off their wedding ring due to sore hands?? Obviously we need to keep thoroughly washing them as often as possible and I'm actually using up that Xmas pressie hand cream I got given."
Shortly after this, the star's breakfast show was pulled from the air while she briefly joined Piers Morgan for gossip about Prince Harry and Megan Markle on Good Morning Britain for the last hour of the show, before handing over to the This Morning studio with Holly Willoughby and Phillip Schofield.
Lorraine now returns home frequently to husband Steve at their swanky new property in Buckinghamshire, where they enjoy a much shorter commute to their jobs in London.
After so many incredible years together, Lorraine and Steve really are something of a golden TV couple. We wish them all the best!