News
Susanna Reid Husband: Who Is Her Ex-Partner Dominic Cotton?
Susanna Reid Husband: Who Is Her Ex-Partner Dominic Cotton?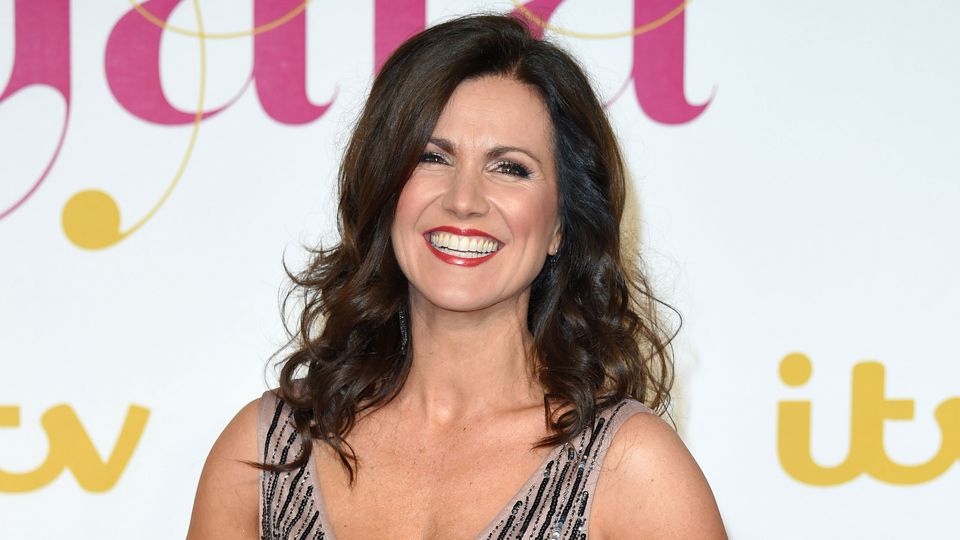 (Image/ Source: closeronline.co.uk)
Susanna Reid's turbulent love life is a great source of interest on Good Morning Britain, particularly for her former co-host Piers Morgan (when he's not ranting about Prince Harry and Meghan Markle that is!).
While Susanna, aged 50, is rumoured to be back with her old boyfriend, Crystal Palace football Chairman Steve Parish, the TV star was once in a much longer-term relationship. So who exactly is Susanna Reid's husband and what do we know about him?
Susanna Reid Husband
Susanna Reid's husband of sorts was Dominic Cotton, a journalist who produced freelance sports media work for major TV outlets including digital network Channel 1, Sky Sports, and ITV.
Dominic originally trained and worked as an actor, gaining small parts in The Bill as well as London's West End Theatre.
After this, Susanna Reid's ex- partner decided to train in Journalistic Studies before starting his career in broadcasting as a regional news reporter in Plymouth in 1995.
Dominic then joined the BBC in 1988 as a sports producer and TV presenter on overnight production shifts for BBC Breakfast, before making a jump over to BBC News 24 as a sports presenter. He also regularly reported on Football Focus.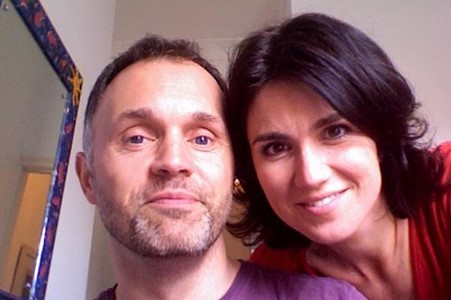 (Image/ Source: thesun.co.uk)
Jack Fincham Baby: who has the Love Island star been dating since the birth of his daughter?
Susanna Reid's 'husband' met the TV breakfast star while they were both working for the BBC, which sparked their committed long-term relationship.
While they never officially tied the knot, Susanna and her partner Dominic Cotton were together for a total of 16 years. During that time, they had three sons while they lived together in Lambeth: Jack, Sam, and Finn.
Marriage Breakdown
The Good Morning Britain star split from the sports journalist in 2014. There were rumours that Dominic's refusal to sit in the audience while Susanna took part in Strictly Come Dancing was the final straw, but Hello! Magazine speculated that the tv presenter's heavy workload had also taken its toll on their already strained relationship.
News of the couple's shocking split emerged after it was revealed that Dominic had created an online profile on the dating site match.com, stating that he was 'separated'.
The breakfast TV star's agent said in a short statement that: "Susanna Reid and Dominic Cotton have agreed to separate but remain good friends. The welfare of their children remains paramount for both of them at this time."
However, the ex-partners surprised all by continuing to live under the same roof together for a whopping five years!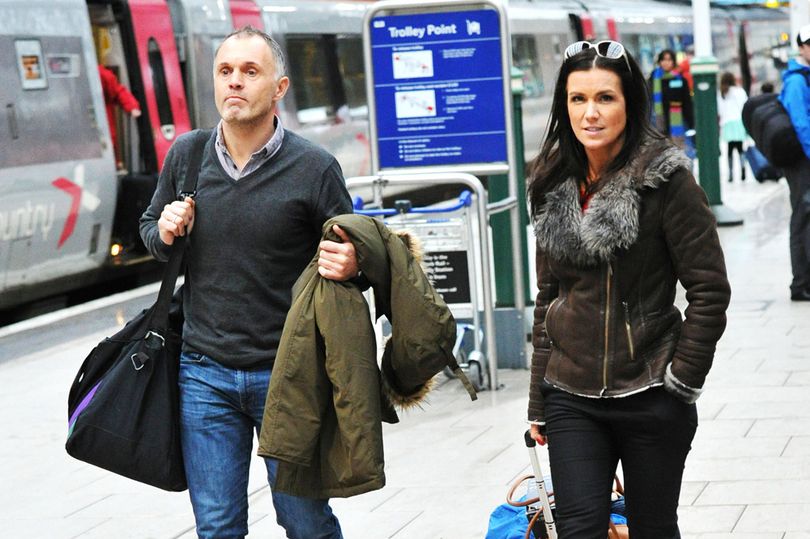 (Image/ Source: mirror.co.uk)
Elton John Net Worth: just how much has the Rocket Man made?
Susanna Reid's husband (former) then moved out of their shared house back in April 2019. The Sun reported that the duo's sons now mainly stay at Dominic's home, but come and visit Susanna frequently.
But despite their setbacks, the pair remain good friends and focused on their children.
In an interview with The Mirror, the TV star said:
"I'm still talking to Dom. He is one of my best friends in the world. It's been tough, but we are sorting it out. He is a great dad to the kids.
We all go through different challenges in our life, and this has been a challenging time."
Moving On
Susanna Reid's husband, aged 51, has now moved on with marketing manager Gayle Harrison, and it's been reported that the couple now live in a home just 12 minutes from Susanna's.
And it's not just Dominic Cotton who has thrown himself backing into dating life. Susanna has been looking cosy with her on-off boyfriend Steve Parish, sparking rumours that the pair are very much together (again).
The Good Morning Britain star and her beau have been spotted on several occasions, most recently at the swanky Michelin star restaurant Trinity in London last month.
Their reunion came shortly after the mum-of-three had to interview Steve Parish on Good Morning Britain to discuss the Super League row. Neither Susanna nor Steve gave any hints that they had dated previously.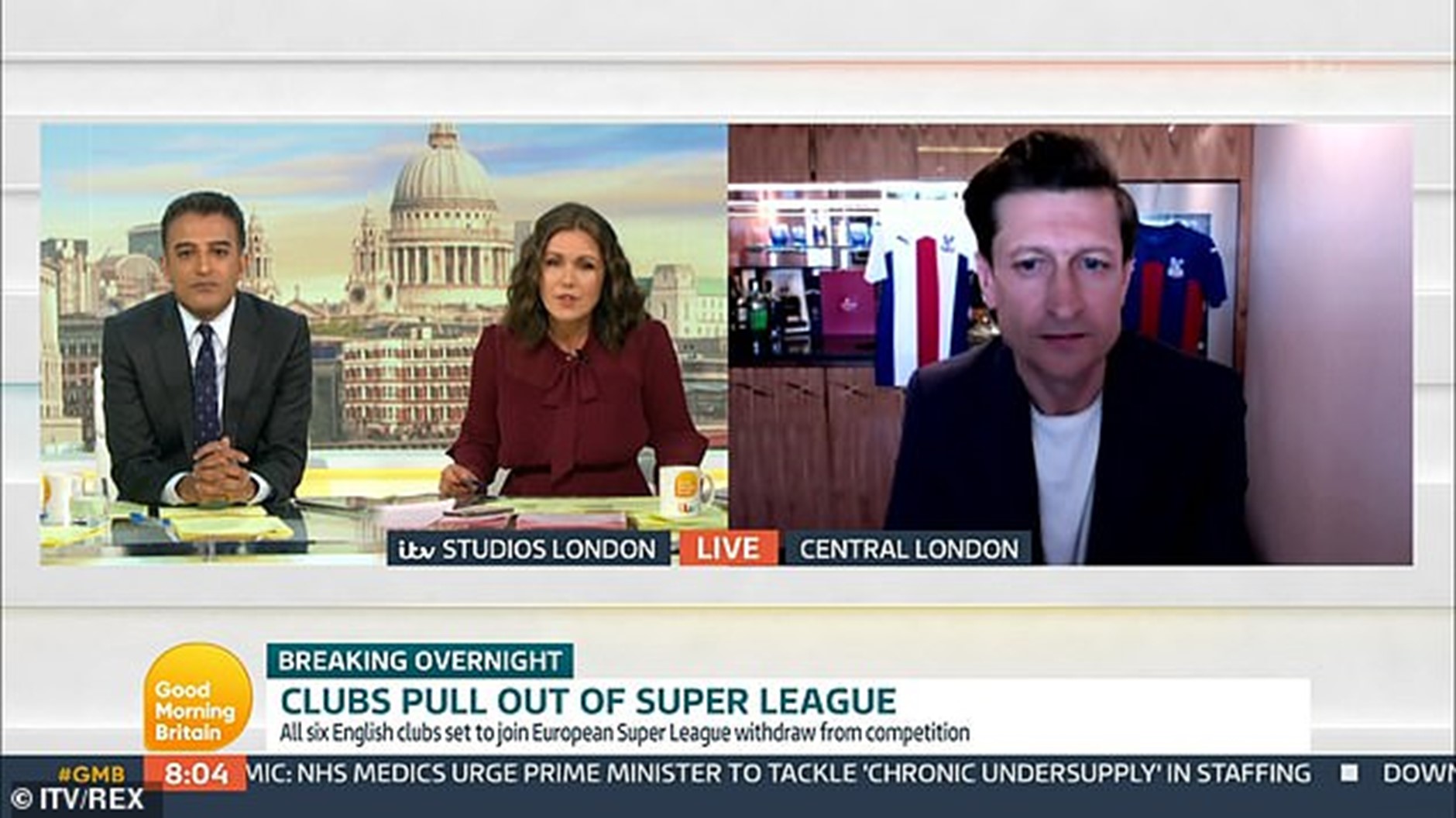 (Image/ Source: dailymail.co.uk)
Adam Woodyatt's Ex-Wife Beverley Sharp: why did the couple of 22 years split up?
According to OK Magazine, a source claimed that the pair have "obviously decided to give things another go and have been together quite frequently recently," a source claimed.
So could Steve Parish be Susanna Reid's new hubby? Well, it seems that the TV presenter isn't so keen!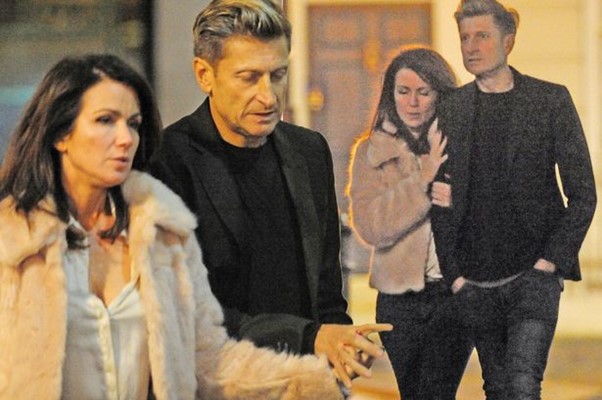 (Image/ Source: mirror.co.uk)
Susanna revealed on Good Morning Britain that she will never get married after splitting with Steve Parish the first time around in 2019.
The Mirror reported that during a discussion with guest Gemma Collins and co-host Piers Morgan, the Good Morning Britain presenters were quizzing Gemma about her relationship with boyfriend James Argent. Gemma said she was still waiting for James to propose.
At this point, Susanna Reid quickly exclaimed "I'll never marry!".
Piers then paused the interview to ask Susanna "are you still of the no marrying camp?"
Susanna then responded with a very firm: "Yes I am. Nope. No".
So there you go. A future Susanna Reid husband isn't in the pipeline- for now at least!