Andi Peters Net Worth: How Much Does Presenting Pay?
It was a battle of the net worths one morning on Good Morning Britain between host Piers Morgan and television presenter, Andi Peters. Except, they were both boasting about each other's net worths!
It happened when Andi Peters ended the competition promo for his ITV show saying contestants stand to win a chance of living the 'lifestyle of the rich and famous, like Piers Morgan.'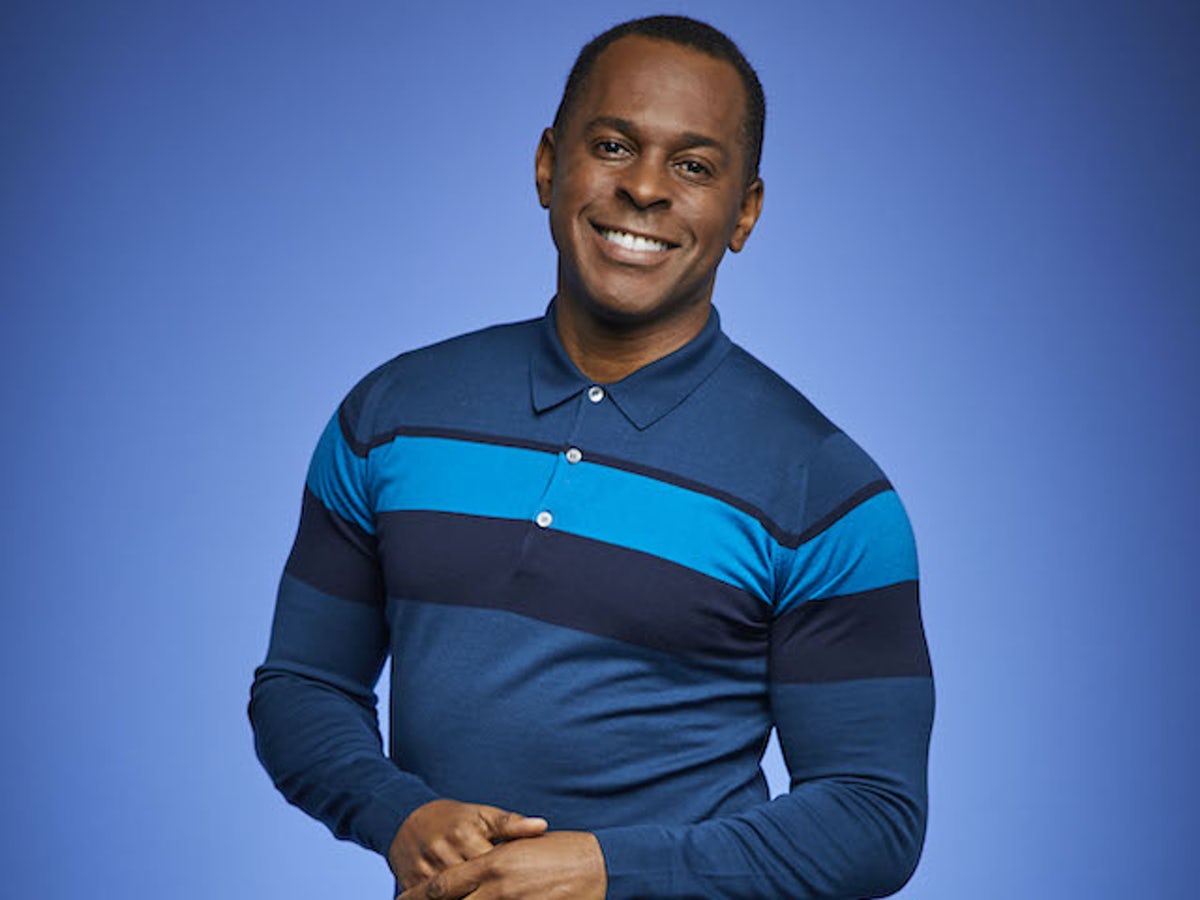 Apparently offended by the truth, Piers Morgan did not appreciate the humour and proceeded to put Andi Peters' net worth on the spotlight instead! Calling him 'stinking rich'.
Since then, we can't help but wonder – does being a TV presenter pay?
So, if you want to find out about Andi Peters and his enormous net worth, plus a brief rundown on how he got there, you've come to the right place because we got the deets! 
Andi Peters Net Worth – How it all began
Andi Peters Eleazu Peters was born on 29th July, 1970 in London, England. He is of Nigerian descent. 
Peters is a charismatic and charming English television presenter, voice actor, producer, journalist, and reality TV star. And boy has he had an eventful career. 
If you were a child in the 80's, you'll probably recognise him alongside his puppet friend, Edd the Duck on BBC's The Broom Cupboard.
View this post on Instagram
Peters also appeared alongside co-hosts Andy Crane and Phillip Scofield.
Four years later, he moved on to present another two BBC children's shows Live & Kicking, and Take Two where he worked with co-hosts John Barrowman and Emma Forbes. 
Next, dipping his toes in something other than presenting TV shows, Peters joined LWT and subsequently Channel 4 as their commissioning editor for children and youth programmes. 
Some of his popular work include Top of the Pops and The Noise.
Before we talk about his net worth, let's dig into his road to fame a little further!
Road to Fame
Since 2013, Peters began presenting a series of ITV daytime shows including The Big Reunion. That year he also appeared on Show Me the Telly.
Afterwards, the animated presenter went on to host a number of competitions on Good Morning Britain, which he still does until today with co-presenters Piers Morgan and Susanna Reid.
View this post on Instagram
When he's not producing, hosting, or narrating, Peters made appearances on some of our favourite reality shows like Dancing on Ice and Celebrity Masterchef.
He even went back to host Dancing on Ice: Extra! And what a treat that was!
Another big one in the books for Andi Peters was being part of one of our favourite childhood movies, Toy Story! Peters was casted as an extra, he was one of the baggage handlers in the movie!
In fact, there was a slight hiccup during the filming which was in the US. Peters was all set to fly there except he wasn't granted a visa since voiceover work wasn't accepted as working visas. Whoops!
All was well though since a live broadcast to Pixar studio enabled him to record his line over in the UK.
Andi Peters Net Worth
And now, let's find out just how 'stinking rich' Andi Peters is!
According to Celebrity Net Worth, Andi Peters has a net worth of $4 million!
Did you guess it right? He has had such a busy career, even we couldn't keep up!
Not to mention, Peters also owns a modelling agency!
He's a hard worker indeed. Recently, he took his first day off in his 20 years career not because he wanted to go on a booze cruise, but because he, unfortunately, contracted Shingles!
Co-presenters Susanna Reid and even Piers Morgan seemed generally concerned for their colleague. 
Luckily, the energetic host recovered in no time and he's back on our screens!
Anyway, how does Andi Peters spend his millions? And does he have a man or woman by his side?
Andi Peters
Andi Peters is a pretty private person. Besides what he shares on social media, there's really nothing much about his life (or lovelife) out in the media. 
To date, there has been no real evidence of Peters dating anyone, except that one time he announced that he was single. 
View this post on Instagram
If you're wondering what he's been up to all lockdown, he apparently transformed his garage into a temporary ITV studio! Talk about his dedication to his work!
Now that vaccines are being distributed and COVID-19 (hopefully) slowly comes to an end, we can't wait to see what else is in store for this charismatic presenter!