Andy Murray Net Worth: How Much Does The Tennis Player Actually Have?
Sir Andrew Barron Murray or better known as Andy Murray. A major icon in the tennis world. He is also one of the most successful English sports stars of all time.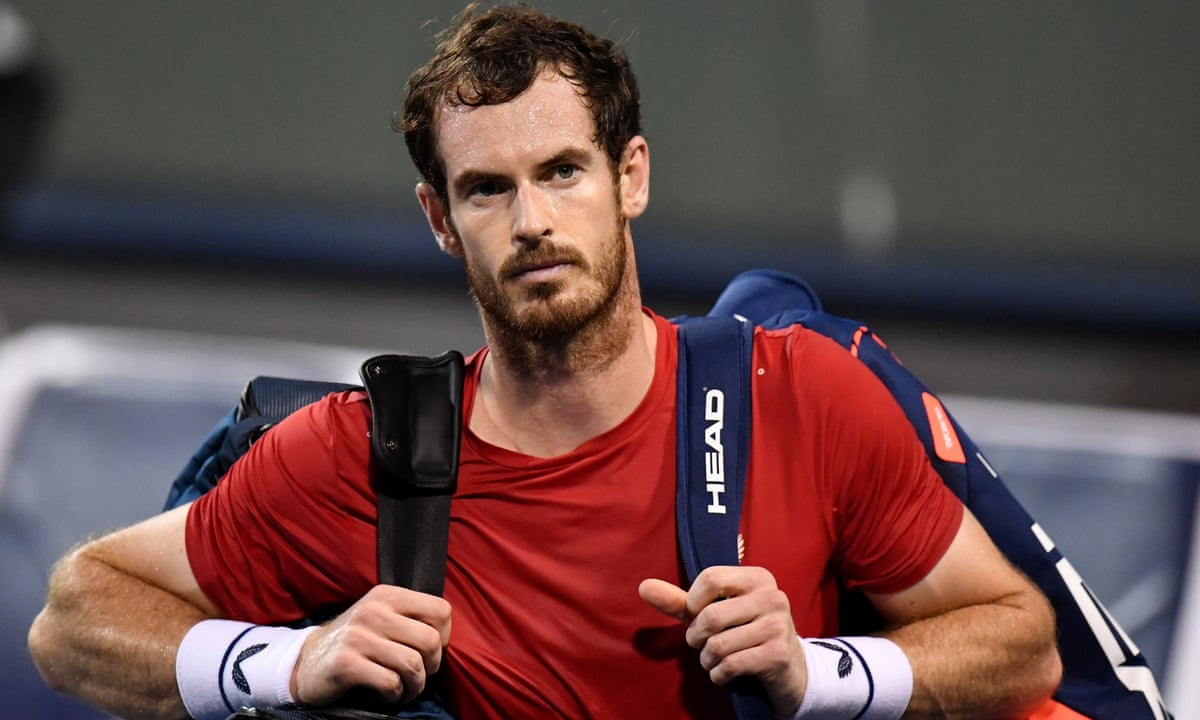 Image Source/BBC
Being a famous tennis player has its perks. You get to hang out with other famous icons like Serena Williams and let's not forget the moolah!
Murray was ranked number 1 in the world by the Association of Tennis Professionals (ATP). And maintained the ranking for 41 weeks until it ended in 2016. 
Sadly, we might not be seeing the three-times Grand Slam champion in the courts next year. As Murray has just announced his possible retirement this year. 
So before bid farewell, let's take a look at his career so far, and find out Andy Murray's net worth!
Andy Murray net worth – How it all began
Andrew Barron Murray was born on May 15th, 1987 in Glasgow, Scotland. 
He hails from a family of sportsmen and women. His mother, Judy Murray, is a tennis coach while his brother Jamie is also a professional tennis player. 
In fact, according to him, his competitiveness mostly comes from having trained and competing with his older brother!
View this post on Instagram
Murray's grandfather Roy Erskine was also a professional footballer back in the late 1950s. 
We can thank Murray's tennis career to his mother Judy who brought him to play on the local courts when Murray was just 3 years old. 
At the age of 5, he competed in his first tournament. By the time he was 8, Murray was already playing against adults in the Central District Tennis League.
In 1999 when Murray was only 12 years old, he made his mark by winning his age group at the prestigious event for junior players, the Orange Bowl. 
Two years later, he saw victory again at the age of 14 and his name became among the only nine players to win a championship twice in its 70-year record. 
His journey to professional tennis stardom…
When Murray was 15, he was given the opportunity to train at the School of Excellence with the Rangers Football Club. While he would undoubtedly have a promising career, he decided to focus on his passion for tennis instead. 
This decision eventually led the tennis star's move to Barcelona, Spain where he attended the Schiller International School. 
View this post on Instagram
Although this meant a huge sacrifice for him being away from his family, he had the opportunity to train on the clay courts of the Sanchez-Casal Academy by esteemed coach, Pato Alvarez. 
He also got to train alongside former world no. 1 doubles champion Emilio Sanchez!
As a junior player, Murray proved himself time after time again by winning numerous noteworthy championships like the Futures events in Rome and Xativa and the Junior US open. He was also named BBC Young Sports Personality of the Year in 2004!
In 2003, the skillful player was ranked no. 6 in the world of junior tennis. With the 2004 instated combined rankings, Murray was ranked no. 2 internationally. 
Turning pro!
Murray started off 2005 ranking at no. 407. Soon after, he suffered an injury and took three months off. 
Coming back stronger than ever March that year, he was the youngest Briton to participate in the Davis Cup in March.
The next month, Murray went pro and was granted a wild card entry to one of Barcelona's clay court tournaments, Open SEAT.
View this post on Instagram
Around this time was also when the blooming sportsman parted ways with his coach Pato Alvarez due to his apparent negative attitude. 
Luckily, Mark Petchey agreed to take up the post for at least several weeks until the end of Wimbledon. Eventually, he agreed to take up the position full time. 
And thank our lucky stars for that because in 2013, Murray was the first English tennis player to win at Wimbledon since 1936!
Andy Murray net worth
Now, if we were to go through Andy Murray's entire track record up till today, we'd be here forever.
He competed and won an impressive 78 matches in 2016 alone, plus nine titles and three Grand Slam championships! (Head over to his website where you will find an extensive list.)
While he probably has a massive trophy display at home, Murray also received a handsome prize money of £10.8 million.
So, how much do you think Andy Murray is worth?
According to our research, Andy Murray has an estimated net worth of $165 million!
Did you guess it right? With so many championships and titles under his belt, we've lost count!
We don't know about you, but we're definitely not ready for him to retire, and we hope that he will continue adding trophies to his display cabinet!