News
Abbey Clancy Kids: Say Hello to Her Adorable Children!
Abbey Clancy Kids: Say Hello to Her Adorable Children!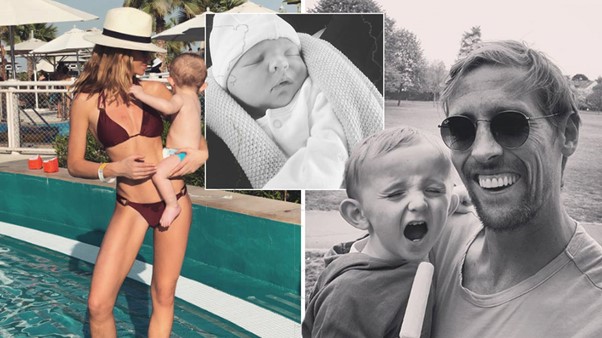 (Image/ Source: heart.co.uk)
Abbey Clancy and her husband Peter Crouch are no strangers to the spotlight, but they've been understandably cautious about bringing their children into the celebrity world.
Abbey Clancy's kids make the model 'super proud' to be a mum, and her family now seems to be growing every other year. So how many children do the pair actually have?
Let's take a dive into their showbiz family life…
Abbey Clancy Kids
Abbey Clancy's kids are daughters Sophia Ruby, aged 9, Liberty Rose, aged 5, and her two boys Johnny, aged 2, and Jack, who is one. That's a whopping four kids in total!
Johnny is reportedly named after Abbey's brother John, who she is very close to.
Eldest Sophia Ruby was born on 14th March 2011- shortly before her proud parents tied the knot in the same year.
The couple married at a beautiful country estate, Stapleford Park in Leicestershire, in a simple ceremony at the church of St Mary Magdalene.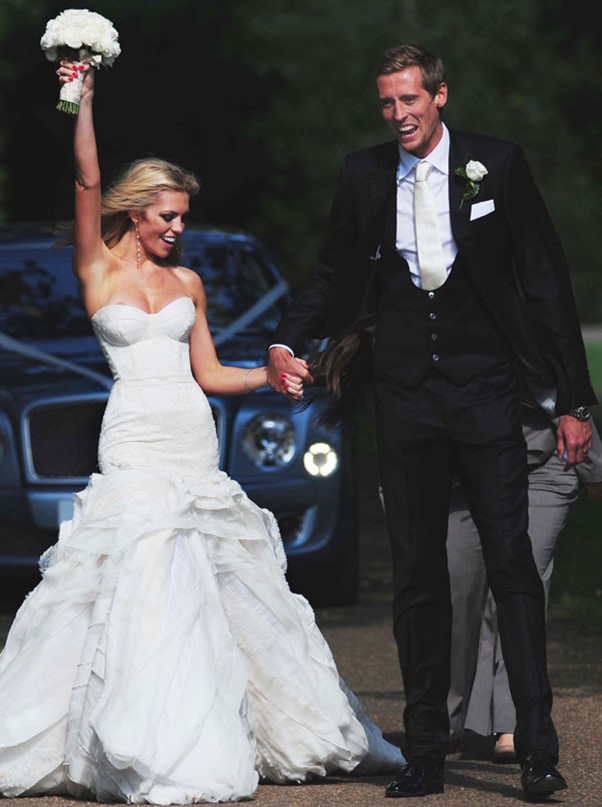 (Image/ Source: marieclaire.co.uk)
The King of Grime: Where is Stormzy from?
After the big day, Abbey Clancy was soon pregnant again- this time with little Liberty Rose. The beautiful newborn arrived on the 1st June 2015.
Abbey and Peter then welcomed son Johnny into the world on 3rd January 2018. Over a year later, on 3rd June 2019, Abbey gave birth to their fourth child, baby Jack.
Peter was ever his cheeky self at the time of Jack's arrival, and teased that his new son's name was "Divock Samrat Crouch"… obviously!
However, after a few clarifications, it was discovered that their new baby boy would be called Jack. But Peter didn't go down without a fight…
He later tweeted:
"Mother and baby Divock Samrat Crouch are doing well. Our boy is beautiful the name is still to be clarified unfortunately Abs not going for Divock Samrat".
This came after the Britain's Next Top Model star announced her fourth pregnancy on her Instagram page.
Abbey Clancy shared a stunning photo of her with her baby bump while enjoying the sun on holiday in Dubai.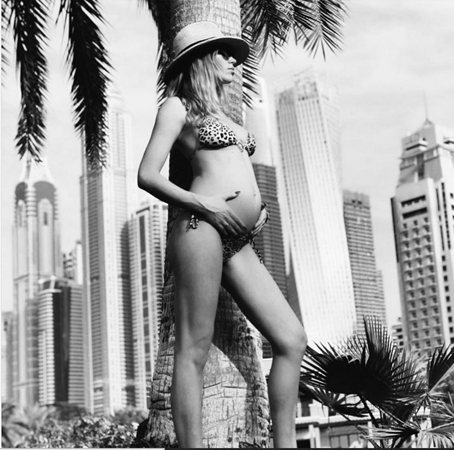 (Image/ Source: Abbey Clancy's Instagram, @abbeyclancy)
The Britain's Next Top Model star captioned the snap with: "When a hatrick just wont do !!! #babynumber4".
And it seems that her children are now even starting to follow in her footsteps…
Earlier this year, Abbey Clancy's kids took to the limelight by starring in F&F's brand new kidswear campaign.
The gorgeous images from the new 'Made Mindfully' campaign saw the youngsters wearing comfy, affordable clothing made from 100% organic cotton.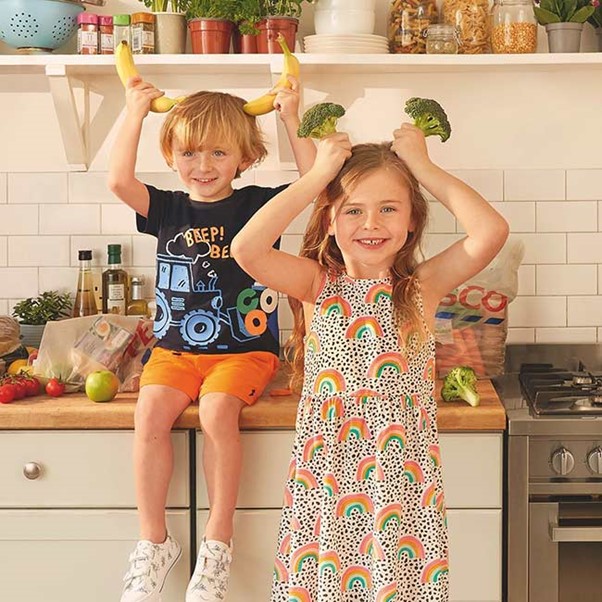 (Image/Source: Hello! Magazine)
Olivia Made in Chelsea: The reality star turning heads
Mum Abbey shared a few snaps of her brood's campaign on Instagram, writing: "My little baby models doing their thing. Super proud thanks @fandfclothing #organiccotton #ad #ionlypoppedinfor".
Struggles along the way
While Abbey and Peter look like the picture of happiness, it hasn't always been easy for the pair.
According to Heart, the mum-of-four has previously opened up about her struggles while carrying Johnny, explaining that "clumps of her hair" fell out.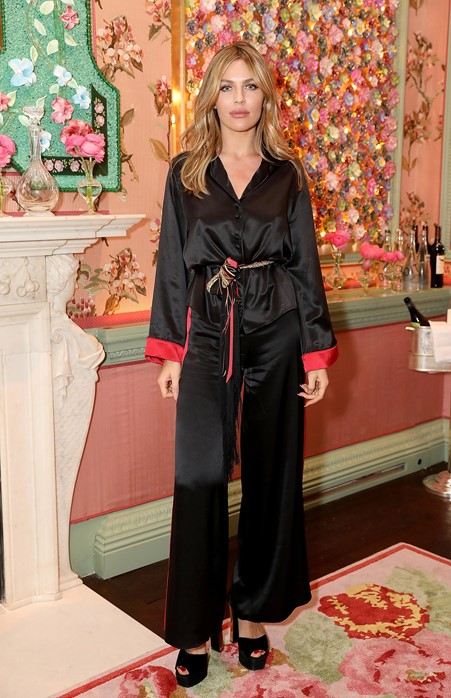 (Image/Source: thesun.co.uk)
In an interview with the Daily Mail, Abbey said:
"With my last baby I was so ill, I was in bed for nine months and in hospital a few times. I was constantly throwing up 24/7. It was a really tough pregnancy and I couldn't spend a lot of quality time with my two other children.
My hair was falling out in clumps and it was just terrifying… You take for granted something like your hair and when you see it falling out in front of your eyes it's a really scary thing."
And like the rest of us, the couple have struggled with lockdown life recently- especially when it comes to home-schooling their kids!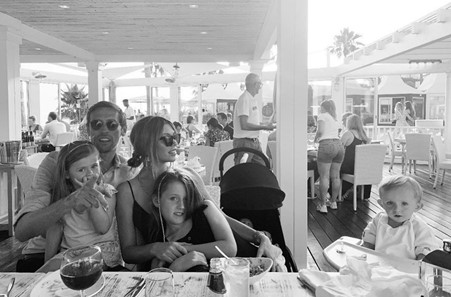 (Image/ Source: metro.co.uk)
Susanna Reid Husband: Who is her ex-partner?
The Mirror reported that the couple had been finding it "tough" to keep Abbey Clancy's kids entertained:
"I enjoyed home-schooling at first," grimaces Peter. "I'm over it now."
Abbey added: "And they say: 'You're not my teacher.' It's so cheeky. Liberty is four, Sophia's nine, and there's two babies running feral around the house while we try to do the schoolwork."
Despite their struggles, it seems that Abbey Clancy's kids are thriving thanks to their very proud parents. Will the couple end up adding to their brood again soon? We'll have to wait and see!