Jose Mourinho Age: Football's Formidable Manager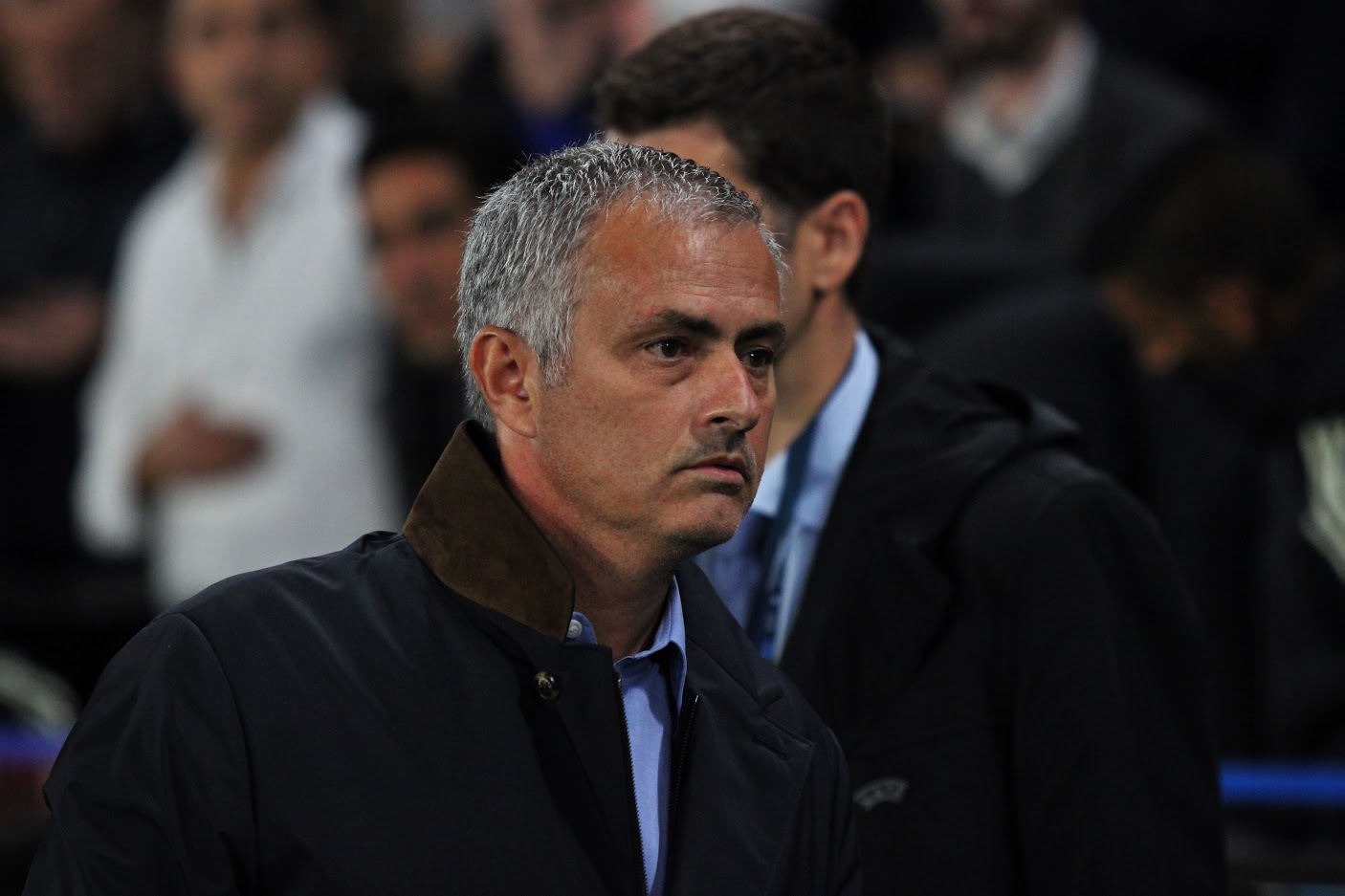 The first 20 years of European club football can easily be described as the Jose Mourinho Age. The son of a footballer and teacher from the suburban Lisbon town of Setubal, Mourinho came of age as a manager by combining motivational tactics with traditional coaching techniques.
The skills served the 56-year-old well – both domestically and continentally. Often controversial in his tactics, ways and public demeanour, Mourinho is unique in employing a university education to hone his craft. He's worked his way into the top managerial roles for Europe's biggest clubs and been a successful manager in many of the stops along the way. But bafflingly, critics often argue his "Let's Just Win" style comes at the expense of the so-called beautiful game.
Now, stung by an ill-fated spell at Man Utd, he's back with Tottenham Hotspur. Today, we look at the path that's forged each Jose Mourinho age. Similar to Steve Coogan and Rob Brydon, his own version of The Trip has taken him from Portugal to England to Italy to Spain and back to England. And in turn, his success has taken the football world by storm.
Learning the trade under Bobby Robson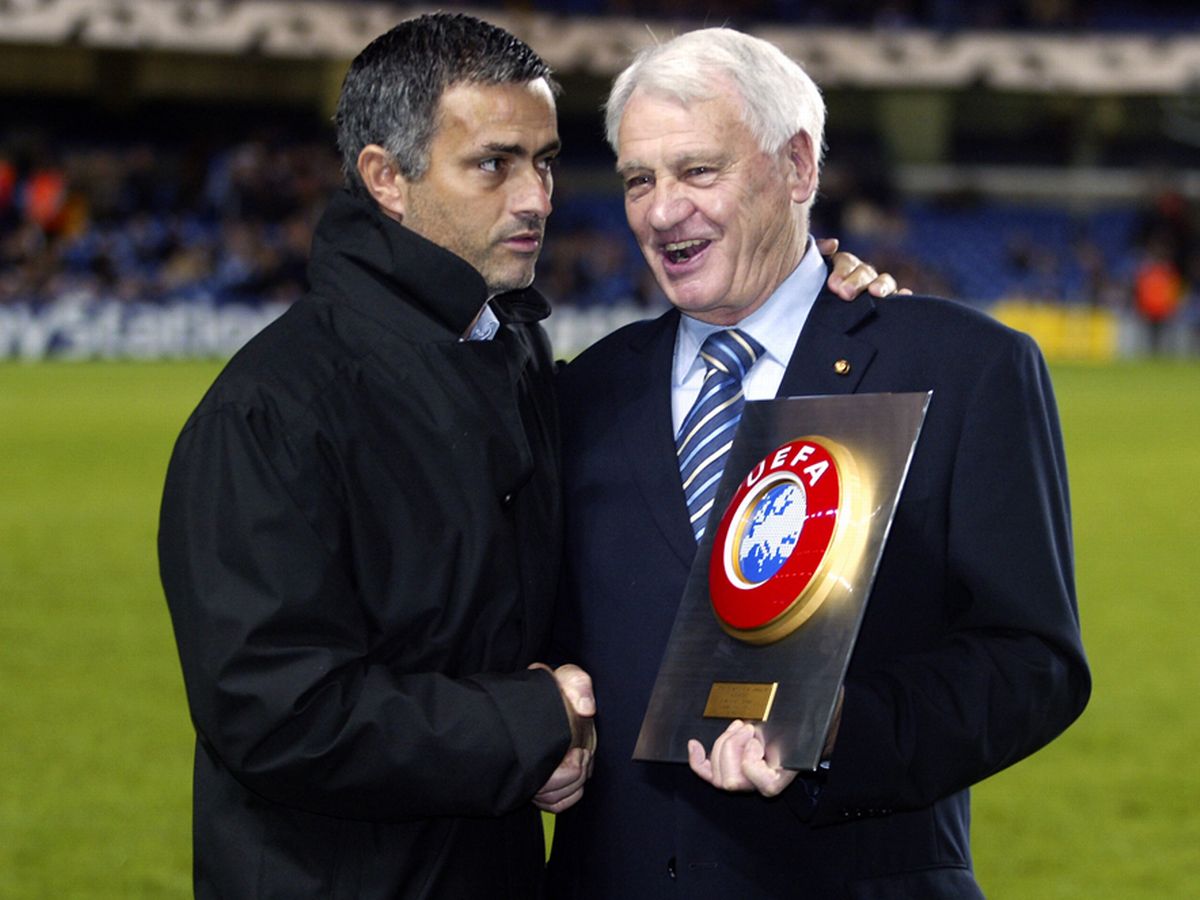 Jose Mourinho was born on 26 January 1963 and soon followed in his footballer father's footsteps. Even then, he proved wise beyond his years, figuring out quickly that it wouldn't turn into a career. At age 24 in 1987, Mourinho came to the realisation that he simply lacked the pace to play at the requisite level.
The budding "Special One" was undeterred, turning to a career as a football coach emboldened by lessons he'd learned earning a degree in sport science. Mourinho started out working with several Portuguese football clubs. He found his calling in the coaching ranks first at Sporting CP in 1992 as an interpreter/assistant coach for famed English manager Bobby Robson. Mourinho would follow Robson to Porto and later Barcelona, winning a plethora of domestic titles and cups at each stop.
Jose would credit Robson for his own development.
"One of the most important things I learnt from Bobby Robson is that when you win, you shouldn't assume you are the team, and when you lose, you shouldn't think you are rubbish."
His level of responsibilities rose with time:
Organising practices
Facing the media
Working closely with players on strategy.
When Robson moved on, he stuck around for successor Louis van Gaal. He rounded into form, waiting for his first managerial role to come along.
Finding success in Portugal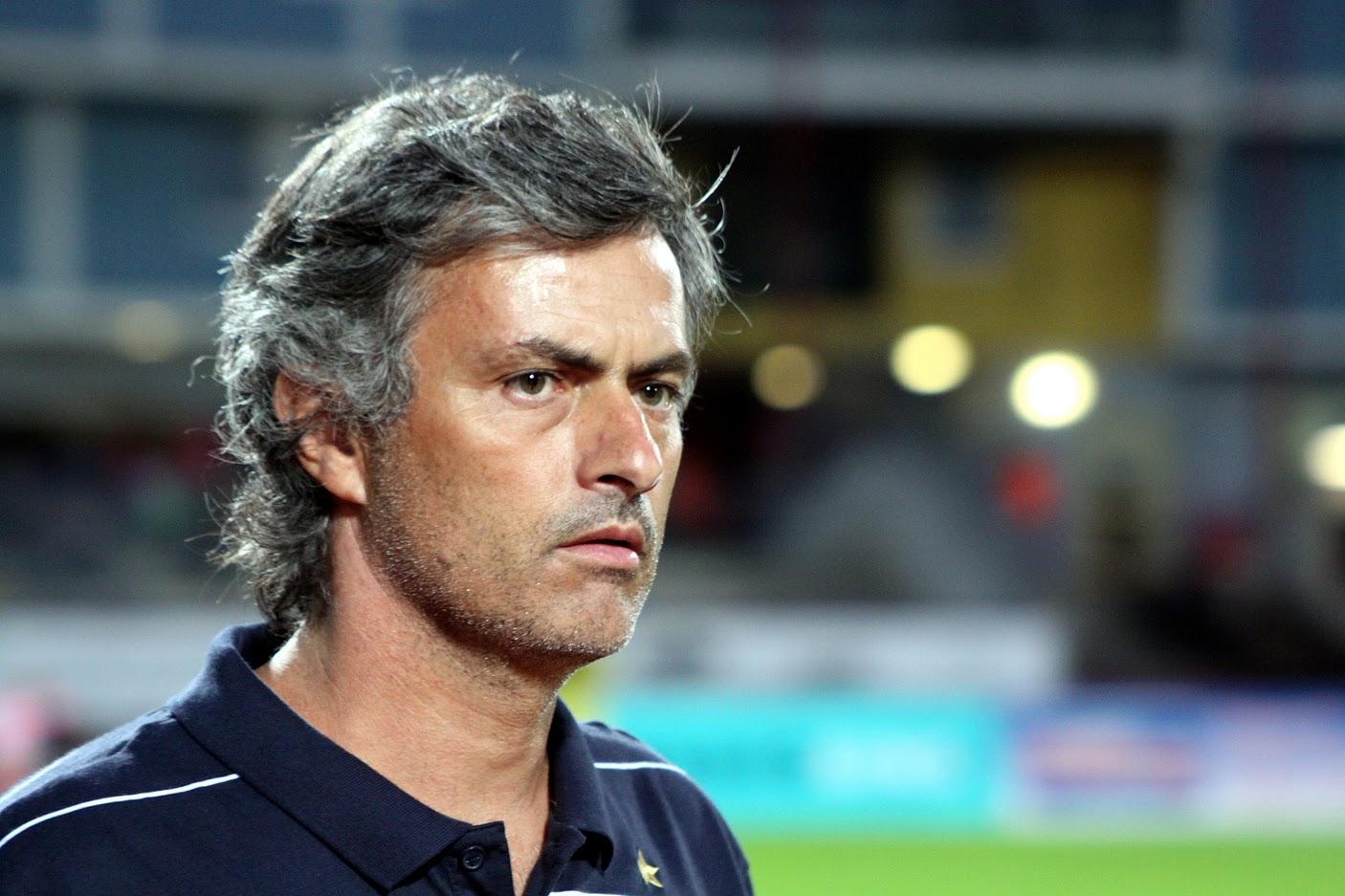 The managerial opportunity did come along, and quickly. But thanks to internal politics and the first sign of his bold and brash style, Jose's first head coach gig wouldn't last long.
Mourinho, age 37, took charge of Benfica in 2000, turning down overtures from Robson to join him at Newcastle United with a promise to become the manager there. After just nine matches in charge, Mourinho saw the writing on the wall at Benfica. Newly installed Benfica president Manuel Vilarinho had designs on installing a manager of his own.
In the wake of a stirring 3-0 win over Sporting CP in December of that year, Mourinho pounced. He asked for a contract extension. When Vilarinho refused, Mourinho promptly resigned in a decision that Vilarinho said later he has also come to regret.
Moving on to União de Leiria in 2001-2, Mourinho's success at the small club had them near the top of Primeira Liga.
Shining at Porto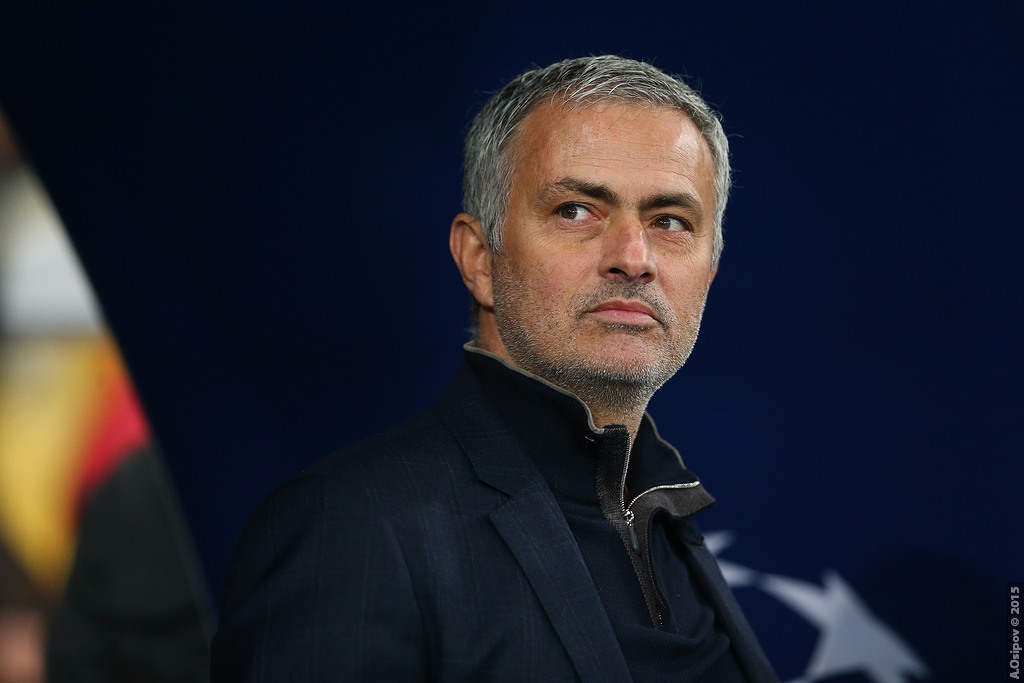 Portugal's premier club, Porto, took notice of his work at União de Leiria. In January 2002, they snapped him up and changed the face of the league. They rose from fifth to third in the league, setting the pace for a club that Mourinho promised would:
"making Porto champions next year."
He made good on that promise, deploying a high-pressure attack that forced low percentage passes from opponents. In 2002-3, Porto capitalised on this mistake-forcing style, cruising to the domestic title with a then-record 88 points. May 2003 saw two more significant triumphs:
A 3-0 win over Celtic to seal the UEFA Cup (forerunner of the Europa League)
A 1-0 win over Leiria to take home the Taca de Portugal.
That season would pale in comparison to the 2003-4 campaign for Mourinho. Another Primeira Liga title by eight points was theirs. Then, Mourinho announced himself to the rest of the football world with a memorable two-leg defeat of Sir Alex Ferguson and Manchester United in the UEFA Champions League. Soon after, Porto conquered Europe, topping Monaco in the final 3-0.
Now, he had Premier League brass taking notice. Mourinho's CV was bolstered by his:
Domestic Credentials
European success and;
His relationship with Robson years earlier as an assistant.
He signed a three-year contract 2 June 2004 with Chelsea.
The special one is made in Chelsea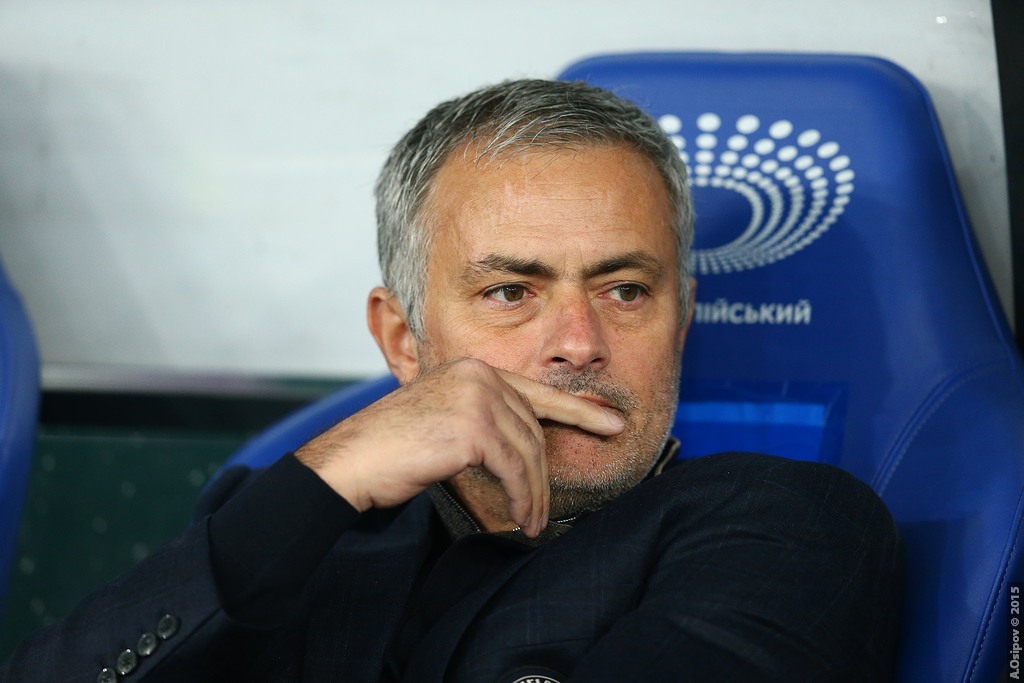 Newly minted by billionaire owner Roman Abramovich, Chelsea FC was now a big player in the Premier League. Moreover, Mourinho wasn't bashful about what he brought to the table.
"We have top players and, sorry if I'm arrogant, we have a top manager…Please don't call me arrogant, but I'm European champion and I think I'm a special one."
The nickname would stick with him, for better and worse. Consequently, so did a new Jose Mourinho age at a new location – a meteoric rise to the top of club football in England. Abramovich put money into the side for him, securing (and keeping) the talents of:
Michael Essien
Didier Drogba
Frank Lampard
John Terry
Two of Mourinho's stars for his Porto side – Ricardo Carvalho and Paulo Ferreira.
It was a rout. Chelsea promptly pounded all domestic competition for the next two seasons en route to back-to-back Premier League titles in 2004-5 and 2005-6.
Spoils of success for Jose Mourinho, age 42
So admired were Mourinho's teams by his peers that Sir Alex Ferguson sought to honour them. Winding down his decorated career as manager of Manchester United, Ferguson honoured Chelsea after they sealed the 2005 title. He had his players create a guard of honour in their next trip to Old Trafford. When United clinched the title for 2006-7, Mourinho returned the favour in Ferguson's return to Stamford Bridge. His skills have also been lauded by the likes of Pep Guardiola.
Furthermore, Chelsea's 4-3-3 alignment wreaked havoc on overwhelmed clubs stuck on a 4-4-2 format. Mourinho attributed the effectiveness of that arrangement to the man at the back of the midfield, Claude Makelele.
"I will always have an extra man. It starts with Makelele, who is between the lines. If nobody comes to him he can see the whole pitch and has time. (And) If he gets closed down it means one of the two other central midfielders is open.

If they are closed down and the other team's wingers come inside to help, it means there is space now for us on the flank, either for our own wingers or for our full-backs. There is nothing a pure 4–4–2 can do to stop things."
Mourinho's first campaign at Stamford Bridge tallied 95 points while conceding just 15 goals, both Premier League records.
The league title was sporting success made in Chelsea. It marked the first top-flight championship in 50 years. Having finished even as high as third just three times in that timespan, the Jose Mourinho Age at Chelsea kicked off a golden age for the once-moribund side. They would finish in the league's top three in nine out of the next 10 seasons.
An inevitable downfall
His Chelsea side took home the 2005 FA Community Shield to start the latter campaign and sailed to the Premier League title again. Placing second in the Premier League in 2006-7, they would nevertheless bring home both the FA Cup and League Cup. But English success would not give way to the European triumph Mourinho had realised at Porto.
A frosty relationship with Abramovich and other executives in the club signalled the end of Mourinho's time at Stamford Bridge. Despite the trophies he had brought home, Mourinho couldn't fix the relationship, resigning in September 2007 by mutual consent.
Chelsea would not realise European success under the Special One. It would take him little time to find that special honour elsewhere.
Onto Inter Milan, back to the top of Europe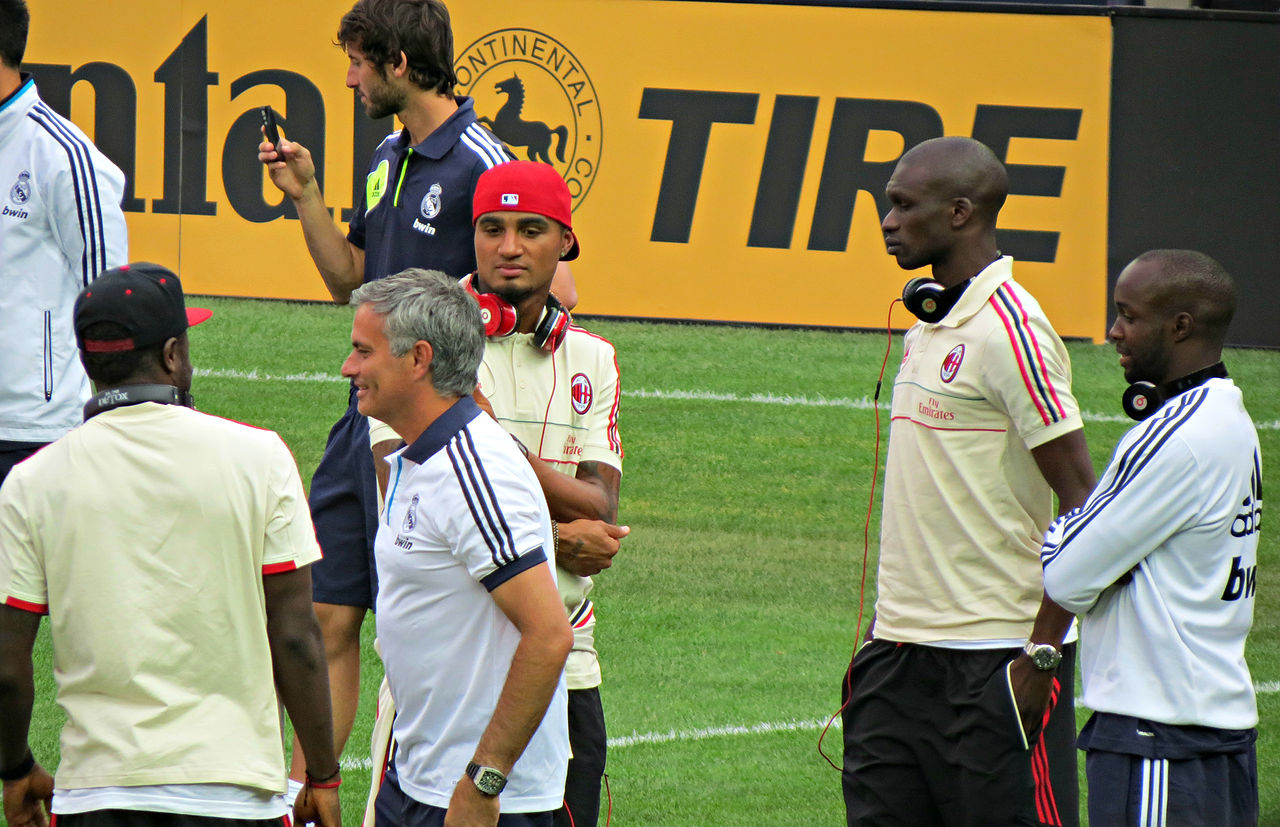 His managerial CV flourishing and bold as ever, Mourinho's confidence remained intact in the face of being cast off by Chelsea. He resurfaced as manager of Inter Milan for the 2008-9 season and followed the same domestic league path as he had in Chelsea. With two Serie A titles, a Coppa Italia and a Supercoppa Italiana, his besting of the top clubs in Italy continued a winning trend.
Then Mourinho bested the top clubs in Europe. In 2009-10, Jose returned to the summit of European football, earning his second Champions League title. It marked a treble for Mourinho, as Inter claimed the cup, domestic league and Champions League crowns in the same season.
The Champions League triumph was made sweeter for Mourinho because his path to the top went through his former clubs. Chelsea and Barcelona (who had actually beaten Inter Milan out in the Group Stage) were both taken down in the Knockout Round.
Behind two goals from Diego Milito, Inter beat Bayern Munich 2-0 in the final at the Bernabeu in Madrid (a foreshadowing in his managerial career).
So ended another triumphant Jose Mourinho age. A new one beckoned in the Spanish La Liga.
Keeping it Real Madrid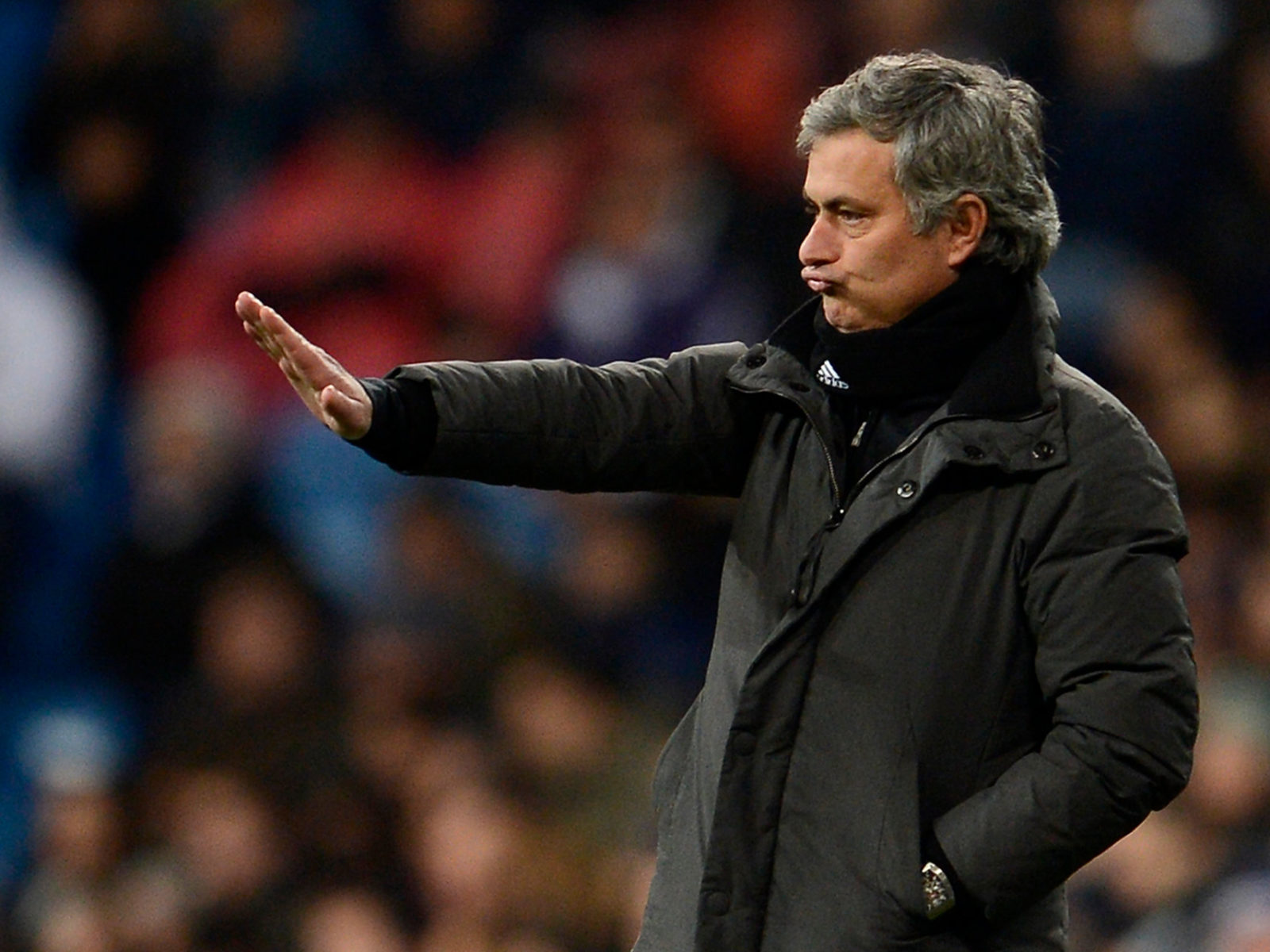 Back at the summit, Real Madrid came calling prior to the 2010-11 season. His three seasons at the Bernabeu would be a success in any measure for La Liga clubs not named Real Madrid or Barcelona. In that span, he became the first manager to claim all of a country's titles and cup competitions in his fourth country.
Portugal with Porto in 2004
England with Chelsea in 2007
Italy with Inter Milan in 2010
Spain with Real Madrid in 2013.
The La Liga title came in 2011-12, as Mourinho's side topped Pep Guardiola's Barcelona by nine points. They maintained an astounding +89 goal differential on their way to the title. But divisions with celebrated players cropped up in 2012-13. Combined with an ugly sideline eye-poking incident with a Barcelona coach, it was all too much for fans and Mourinho to endure.
Once again, the mutual consent agreement reared its ugly head. It signalled the end of the Mourinho tenure, as he waved goodbye to Real Madrid in June 2013. He had signed a four-year extension before the 2012-13 season.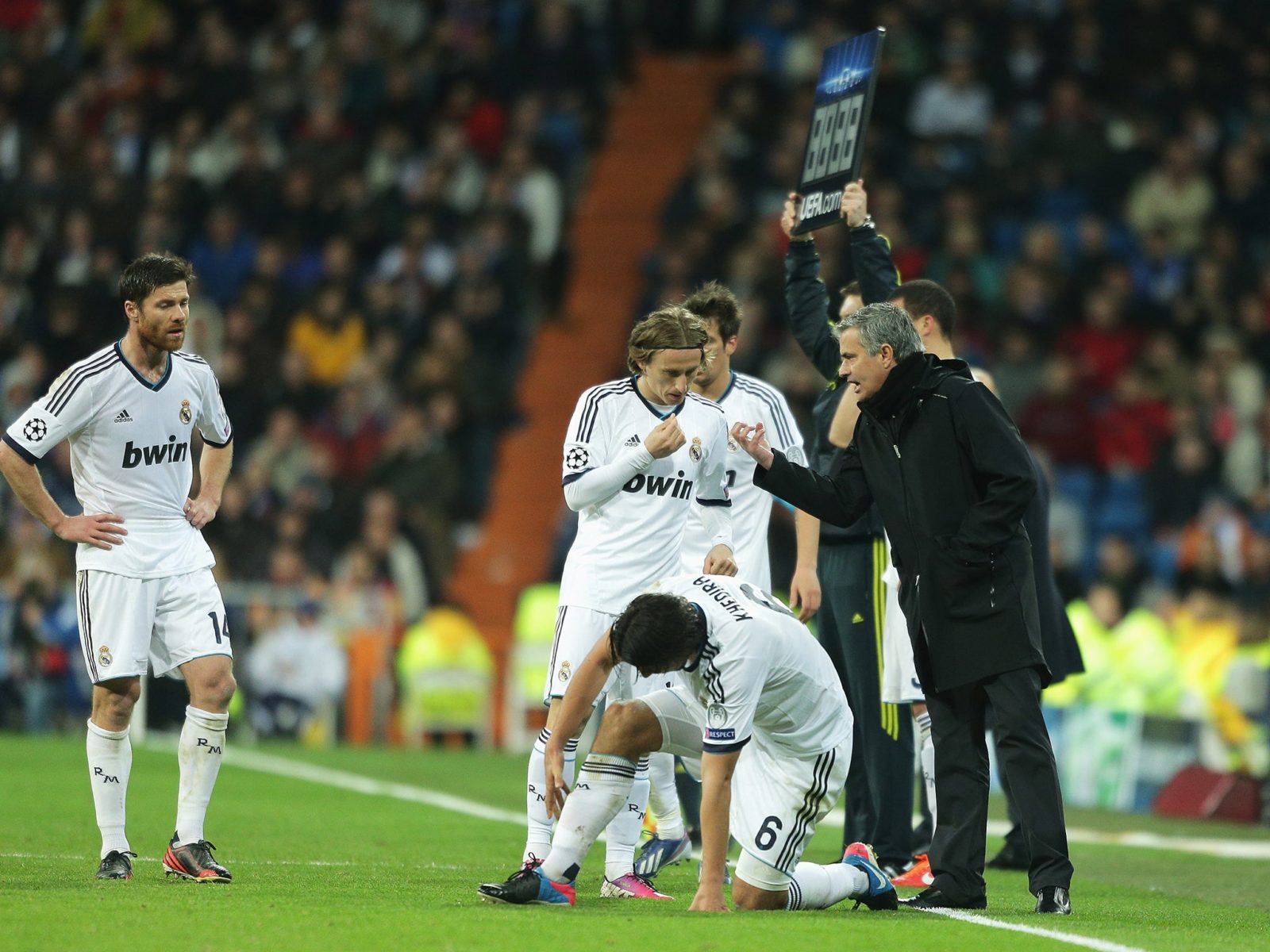 Return to Stamford Bridge
"In my career, I've had two great passions – Inter and Chelsea – and Chelsea is more than important for me. It was very, very hard to play against Chelsea, and I did it only twice which was not so bad. Now I promise exactly the same things I promised in 2004 with this difference to add: I'm one of you."
Fences mended, apparently. The golden age for Chelsea once again called on Mourinho in that same month, culminating in a return to Stamford Bridge. Although Manchester City took the 2013-14 title, Mourinho cast his third-place Chelsea side into one of his likings.
The moulding would work once again. Chelsea would lose just three matches in 2014-15 on their way to his third Premier League title. Mourinho would also take home individual honours. He claimed Premier League Manager of the Year for the third time.
Chelsea took home the League Cup with a 1-0 win over Tottenham (foreshadowing again!) that same season. But by December 2015, a slow start led to another "mutual consent" resignation.  Chelsea was left mired in sixth place, but the two sides took measures to say it was amicable.
False start at Manchester United
"I am the manager of one of the greatest clubs in the world but I'm also one of the greatest managers in the world."
The League Cup (by then, EFL Cup) was one of three successes Mourinho would experience in a tumultuous run at Manchester United. As a result of his efforts for the 2016-17 season, they claimed a unique treble:
Community Shield.
EFL Cup.
Europa League Cup, by way of a 2-0 win over Ajax.
However, it was far from the success the Red Devils envisioned. In summary, distant second-place finishes to crosstown rivals Man City sullied his two full seasons at Old Trafford. City finished 19 points clear of United in 2018, all but separating themselves from the Special One. The above rant (along with fan dissatisfaction) proved another nail in the coffin.
Finally, Mourinho was officially let go in December 2018.
Present Day: a new day at Tottenham
Mourinho took time off from managing to work as a football commentator for RT Today.
That all changed last month. Now Mourinho is back in London, but with underachieving Tottenham Hotspur in the wake of the sacked Mauricio Pochettino. Loaded with talent, Spurs have nevertheless fallen short in recent seasons in both domestic and international play. Mourinho took charge in November 2019, and as he did at Porto, Chelsea (twice) and Internazionale, his club has responded.
Tottenham has taken nine of a possible 12 points in league play and qualified for the Knockout Stage of the Champions League. Other English qualifiers for the next round include:
Manchester City
Liverpool
Interestingly, Mourinho's old club Chelsea might also qualify, but they'll need help to overtake Valencia in the group.
Will this be another crowning achievement for the 56-year-old "Special One"? In short, it wouldn't be wise to count Jose Mourinho out – whatever age he may be.