Vinnie Jones Net Worth: From Footballer To Filmstar
We're looking at Vinnie Jones' net worth and following his career from professional footballer to actor…
Recently, Vinnie Jones has been looking to impress Simon Cowell and the rest of The X Factor judges following the heartbreaking death of his wife just before filming for the show began.
The infamous no-nonsense tough guy began his working life as a footballer before making a career switch to acting. Here's how he did it…
Where It All Began…
Vincent Peter Jones was born on 5th January 1965 in Watford and started his career as a professional footballer in 1984. During his career, Vinnie played for Wimbledon, Leeds United, Sheffield United, Chelsea and Wales (his grandfather was Welsh).
Notable as a member of AFC Wimbledon's 'Crazy Gang' (a group a notoriously hard young footballers, for those people who don't know about football), Vinnie won the 1988 FA Cup Final with the squad, a club where he played over 200 games.
View this post on Instagram
Image Source/Instagram
Since he retired from football, Vinnie has capitalised on his tough guy persona and secured acting roles playing thugs and criminals with fiery demeanours and strong physical presences – think Coach Dinklage from She's The Man. 
He Lost His Wife To Cancer
Vinnie lost his 53 year old wife Tanya – whom he married in 1994 – to cancer in June earlier this year. Tanya sadly passed away after a long battle with skin cancer.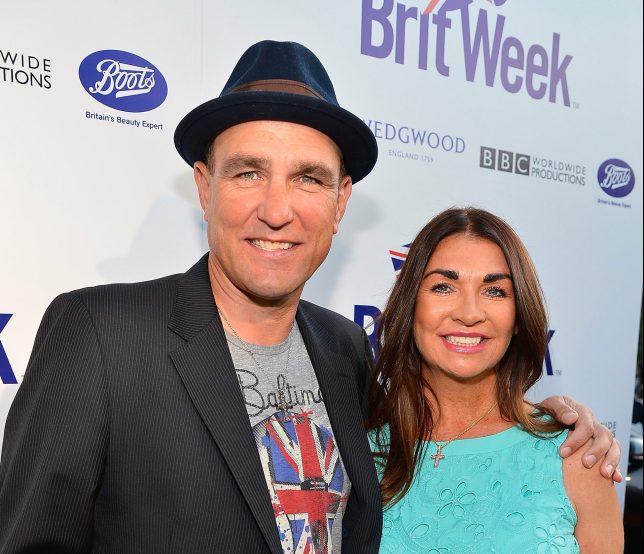 Image Source/Mirror
A statement released by Vinnie's management said:
"At 8.46am local time in Los Angeles on Saturday July 6, Vinnie Jones's wife, Tanya Jones, passed away after a long illness.

"Tanya passed peacefully at the Jones family home surrounded by Vinnie, their daughter and other family members.

"Vinnie and the family ask for privacy while they go through an understandable period of mourning during this devastating time."
He's Been On Reality TV Too…
Jones hasn't just been on the big screen, he's taken part in plenty of reality TV shows too…
In 2010, the retired footballer appeared in Celebrity Big Brother 2010, where he finished in third place.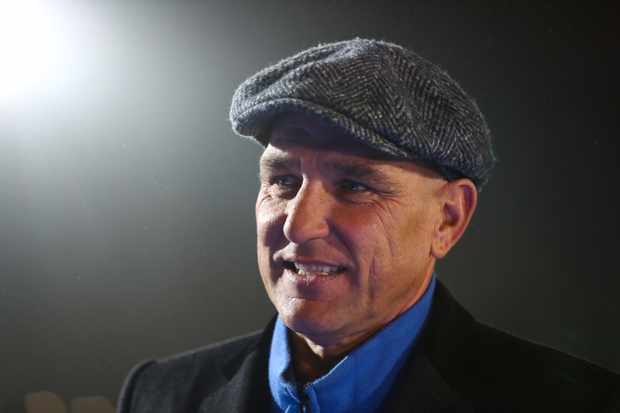 Vinnie is currently taking part in Simon Cowell's celebrity X Factor. He took to Twitter to reveal he was 'ready to rock n roll' after being invited to take part in the live hows. He said:
 "I've decided any proceeds of a record contract from X-factor will go to Harefield hospital and Cedars Sinai.

"NOW im ready to Rock n Roll  @TheXFactor#CelebrityXFactor."
The hospital Vinnie is donating the money towards is where his wife was treated before she passed away.
What He Does On The Side…
Although he's earned plenty of dough as a footballer and an actor, he owes much of his fortune to smart stock investments, property holding and endorsement deals. As well as this, he owns several restaurants in London, launched his own brand of Vodka and has a top-selling brand of perfume.
View this post on Instagram
Image Source/Instagram
What Is Vinnie Jones' Net Worth?
With footballing, filming and a whole host of other money-making schemes, Vinnie has a net worth of around £10 million dollars!
View this post on Instagram
Image Source/Instagram