Paul Knightley, Sam Faiers: Their Relationship History
Paul Knightley, Sam Faier's partner, is a regular feature on her hit show The Mummy Diaries. But what do we know about the TOWIE girl's beau?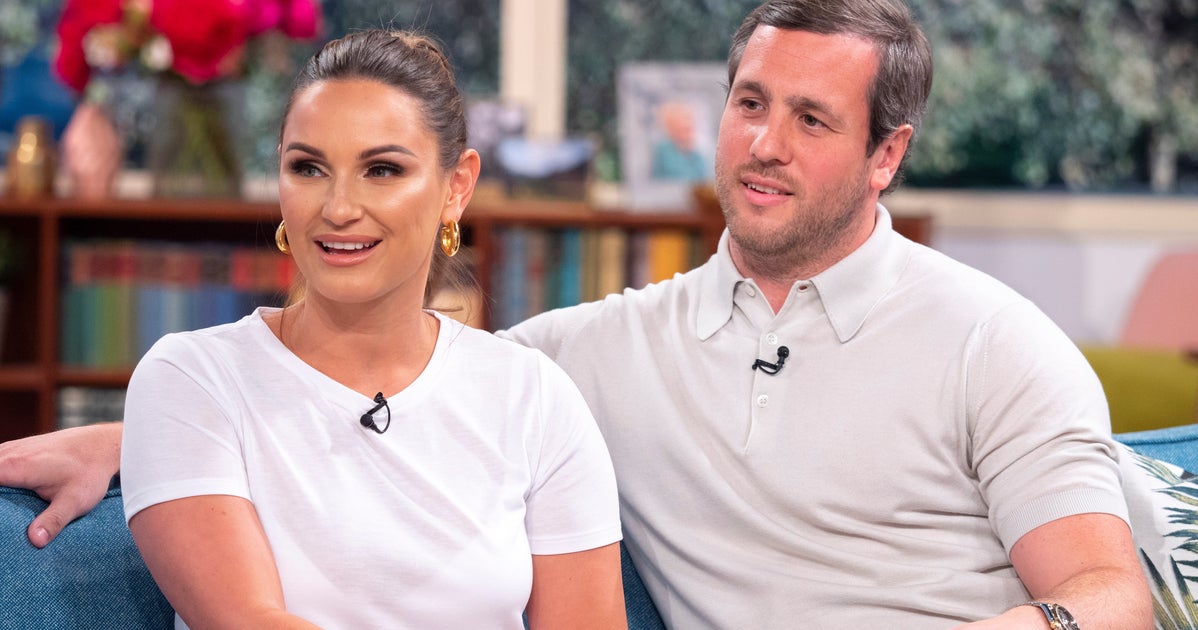 Image Source/ Huffington Post
Sam, sister of Billie, rose to fame as part of the original cast of TOWIE, alongside Mark Wright and Gemma Collins. Sam was dating Joey Essex, and met Paul in an Essex bar not longer after they split.
In an interview, Sam said about meeting Paul:
"I didn't expect to meet anyone, particularly after such an on-off relationship. I suppose they say it happens when you're not looking for it."
How Many Children Do They Have?
Only 5 months after meeting for the first time, Sam Faiers was pregnant with their first child. Their son, Paul (named after his father) was born on December 29th 2015.
The couple had been open about wanting to have children together, and said in an interview with OK!:
"We talk about kids more than we do marriage, but as a couple we want the whole package."

Their second child, daughter Rosie Elizabeth Knightley, was born on 11 November 2017.
How Old is Paul Knightley?
Paul Knightley is 31 years old. He was 27 when he met Sam. Sam is 28 years old, making their age difference three years.
What Is Paul Knightley's Job?
Paul Knightley is a real estate developer and estate agent. Before appearing on the show, he ran property deals. But since their celeb careers took off, Paul now helps to manage their clothing website full time.
Image Source/ Instagram
Sam Faiers And Paul Knightley – The Mummy Diaries
After meeting in 2015, it wasn't long until the couple were expecting, and ITVBe captured it all. A one off special – Sam Faiers: The Baby Diaries – led to a full reality show, Sam And Billie Faiers: The Mummy Diaries.
Paul, Sam and their kids all feature in the show, alongside Billie Faiers and husband Greg Shepherd. The show documents the families adapting to parenting, fame, and their everyday lives.
Image Source/ Instagram
Sam Faiers And Paul Knightley – Their Relationship To Date
Their relationship has gone from strength to strength over the years, with Sam even discussing their sex life in a recent interview. As their son sleeps in their bed with them, they apparently do it all over the house! She said:
"You just do find the time, don't you? Whatever works! You can do it anywhere in the house, where ever the kids aren't!'"
She continued:
"Baby Paul still sleeps with us every night. But we've got a really big bed and he doesn't disturb us. He's with us for ten hours straight."

"I tried to put him in his own bed the other night but he wouldn't go for it. I thought, "Oh sod this, I've just got Rosie in the cot, I'm not doing this"."
Apparently sister Billie has the same challenge, with her daughter Nelly often climbing into bed with her and her husband. She said:
"Nelly still gets into our bed every night."
The two glam mums seem to be handling it all well!
Image Source/ ITV
Paul's Row With Loose Women
Paul Knightley's and Sam Faiers' relationship has seen some drama. Paul is very close with mum Gaynor, who regular appears in The Mummy Diaries. In one scene, he was seen kissing his mum on the lips, which was criticised in the press and on TV. When Sam was preparing to appear on Loose Women, the couple talked about it on The Mummy Diaries. She said:
"I had my research chat yesterday and it's sort of all the normal stuff and obviously they're asking about The Baby Diaries and 'The Kiss'."

"I'm obviously going to have to address that, which is fine, I just can't believe they're still going on about it and it's over a year now."
Paul went on to say:
"I don't like them bitches."
Sam then replied:
"Don't say that!"
Sam also took to Instagram to defend Paul, sharing a picture of her kissing their baby Paul on the lips. She said:
"I will kiss my baby boy on the lips forever. Thank you for everyone's support and kind comments on our show."

"Media & people will always try find negative. I'm happy & so totally in love with my family #MyWorld #Positive x"
Image Source/ Instagram