Net Worth
Katie Hopkins: Net Worth, Military And Top Controversies
Katie Hopkins: Net Worth, Military And Top Controversies
Dubbed Britain's "most controversial journalist" (Piers Morgan might have something to say about that) just what is Katie Hopkins' net worth?
Controversial commentator, TV personality and avid Twitter user, Katie Hopkins, is FAR from concerned about stirring up controversy.
Her social media presence and unreserved opinions on hot, societal topics have ensured she is well-known throughout the United Kingdom.
Whether you agree or disagree with her outspoken views is another matter…
Speaking about UK politics, obesity, immigration and feminism – to name a few – Hopkins attracts backlash, bouquets, protests and praise.
But what are her top controversial moments and how much has she earned from them?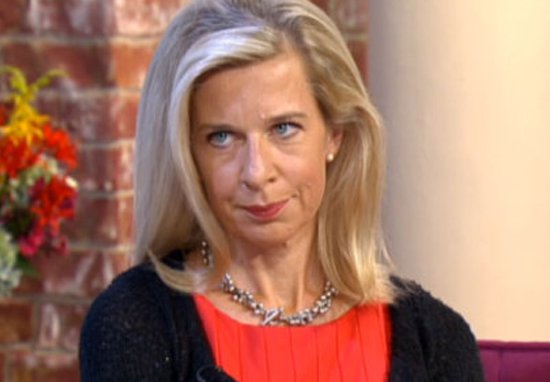 Image Source/Spontany
What is Katie Hopkin's Net Worth?
Katie Hopkin's Net Worth is estimated at over £2.75 million.
Her money comes from writing as a controversial columnist, appearing in reality TV shows, on panel shows and documentaries.
Military Upbringing
Katie Hopkins was born in Barnstaple, Devon and raised in Bideford where she attended a private convent school.
As a pupil, she believed she was:
"Going to be the colonel of the forces. I loved the military. I loved the discipline, the rigour, the big shouty men."
Having passed the entrance exam to applied to Magdalen College, Oxford, Hopkins was rejected at the interview stage. She put the failure down to a lack of coaching.
As a result, Hopkins went on to study Economics at the University of Exeter.
During her time there, Hopkins was sponsored by the British Army's Intelligence Corps, spending her weekends with the Officer Training Corps.
Describing the experience, she said it was :
"really fun, lying around in forests with guns having a brilliant time"
Katie Hopkins completed her military training at the Royal Military Academy Sandhurst.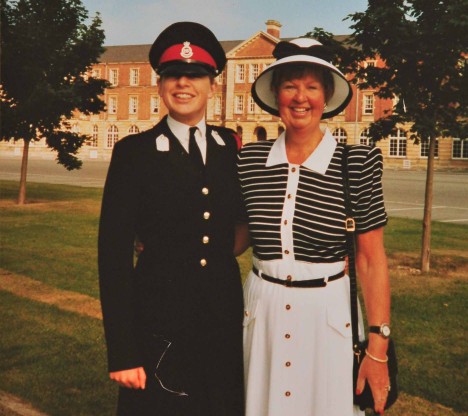 Image Source/Daily Mail
However, after suffering an epileptic fit during the final ceremony, she was unable to take up her commission.
The columnist had kept her Epilepsy a secret during training as she knew it would prevent her from completing the programme.
Instead, Hopkins moved to Manhattan to take up a job in a business consultancy firm.
In 2006, she returned to the UK and joined the Met Office as a global brand consultant.
How Did She Rise To Fame?
Taking unpaid leave from her job at the Met Office, Katie Hopkins joined Lord Sugar's television quest for an apprentice in 2007.
And so saw the start of her candid manner. Throughout her time on camera, Hopkins made various comments about other contestants, obesity and maternity leave.
Her comments were highly criticised.
Richard Curtis, writer of Four Weddings and a Funeral and Notting Hill, even expressed his dislike of Hopkins during the BAFTA's.
Accepting the Fellowship Award, he jokingly promised to kill her. In his own words, he vowed to:
"Kill that posh bird."
His comments were slightly criticised.
Katie Hopkins rejected Lord Sugar's offer to proceed to the final. She put the reason down to finding childcare arrangements for her daughters.
People later criticised Lord Sugar over his questioning of her childcare arrangements, even accusing him of violating the Sex Discrimination Act.
Consultant To Controversial Commentator…
Katie Hopkins lost her job at the Met Office in 2007. They cited the reason as that she was unable to meet the required standards to finish her probationary period.
Later, they divulged that the way she acted on The Apprentice and confessions about her private life were reasons in her dismissal.
Luckily for Hopkins, her time on The Apprentice paved the way for her to have a media career.
She first made guest appearances on panel shows such as 8 out of 10 Cats, Loose Women and the Friday Night Project.
Also in the same year, she served as a replacement in I'm a Celebrity, Get Me Out Of Here and in 2015, she took part in Celebrity Big Brother.
These shows gave her outspoken opinions a stage and soon after, the controversies began.

Image Source/Instagram
What Are Her Biggest Controversies?
Islam
After the attack on Nice in 2016, Katie Hopkins exclaimed:
"Islam disgusts me."
She declared that the statement was 'entirely rational' and not Islamophobic.
Hopkins has also stated that she is in favour of the Burka Ban, that a 'Muslim Mafia' controlled areas of Britain and called Sadiq Khan, the 'Muslim mayor of Londonistan.'
Multiculturalism
Hopkin's stance remains against multiculturalism.
In 2016, she criticised the Notting Hill carnival stating:
"I don't buy multiculturalism at all"

"The liberal left wing press, the BBC, they love it! They can't get enough of it."
In 2017, following the London Bridge attack, Hopkins took to criticise "liberals in London" claiming that they:
"Actually think multiculturalism means we all die together"

"[They are] so desperately wedded to the multicultural illusion that [they] can only fight those who love the country the most, blame those who are most proud to be British."
Markle and her assistant Prince Harry in a mosque in South Africa.

No reason. Meghan just couldn't find anything less royal or less British than wearing a large sack & pretend head covering. pic.twitter.com/F4rtLgLHBJ

— Katie Hopkins (@KTHopkins) September 24, 2019
Image Source/Twitter
White Genocide Theory
Hopkins is an advocate for the white genocide theory.
The theory states that immigration and multiculturalism are a deliberate plot to extinguish whites through forced assimilation.
In 2018, it was also reported that "her intention was to 'expose' the white genocide" happening in South Africa.
She even visited the country to report on 'anti-white racism'.
Feminism
Katie Hopkins appears to not be a feminist.
Appearing on the panel show Question Time, she said:
"Women don't want equal treatment, they couldn't handle it if they got it. It's a tough world out there.

"What a lot of women are actually looking for is special treatment. What women need to realise is that they have to toughen up."
Tattoos
Yes. Katie Hopkins even has strong views on having a tattoo.
She stated:
"I really think if you have a tattoo you have to wonder about what kind of future you have ahead of you.

"As an employer, I wouldn't employ someone with tattoos as I would wonder what customers would think about them.

"For me, tattoos are just a way for people to find attention who haven't found another way in their life to achieve it by conventional means."
Social Class
Appearing on This Morning, Hopkins stated that she would stop her children playing with their classmates depending on their names.
In particular those with 'lower class' names in which she named: Tyler, Charmaine, Chantelle and Chardonnay.
She said:
"I do judge children by their names."
Furthermore, Hopkins stated a dislike of geographical location names to which hosts Holly Willoughby and Philip Schofield kindly pointed out that Hopkins named her daughter India.
In response, Hopkins stated that the name was not related to a geographical location.
Image Source/YouTube
Obesity
The press often accuse Hopkins of fat-shaming.
On This Morning, Hopkins expressed:
"Would I employ you if you were obese? No I would not. You would give the wrong impression to the clients of my business.

"I need people to look energetic, professional and efficient. If you are obese, you look lazy"

"To call yourself 'plus size' is just a euphemism for being fat. Life is much easier when you're thinner. Big is not beautiful, of course a job comes down to how you look."
In order to fully demonstrate her views on obesity, Hopkins took part in a documentary in which she gained and lost 3 stone in weight.
Migrants
Writing a column for The Sun newspaper, Hopkins prepared migrants to 'cockroaches' and 'feral humans'.
Stating that they were 'spreading like the norovirus' she wrote that gunships should be used to stop migrants from crossing the Mediterranean.
The United Nations High Commissioner for Human Rights condemned her comments and she received a huge backlash from celebrities and the public as they questioned her employment with The Sun.
The original article was eventually pulled in 2016 and Hopkins has since been accused of spreading racial hatred.
Donald Trump
Hopkins vocally supported Trump's presidential campaign.
She supported Trump's claim that all Muslims should be banned from entering the USA and Trump thanked Hopkins for her writing on the U.K's "Muslim problems."

Image Source/Instagram