Net Worth
Eddie Hearn Net Worth: How Much Has He Made In A Year?
Eddie Hearn Net Worth: How Much Has He Made In A Year?
Eddie Hearn's net worth – he's one of the most successful promoters in boxing, working alongside the best fighters in the world – and he's made a load of cash in the process.
After selling out stadiums in the UK with some of the biggest boxing matches ever, Hearn moved into the US market skyrocketing his stock even further (if that were ever possible).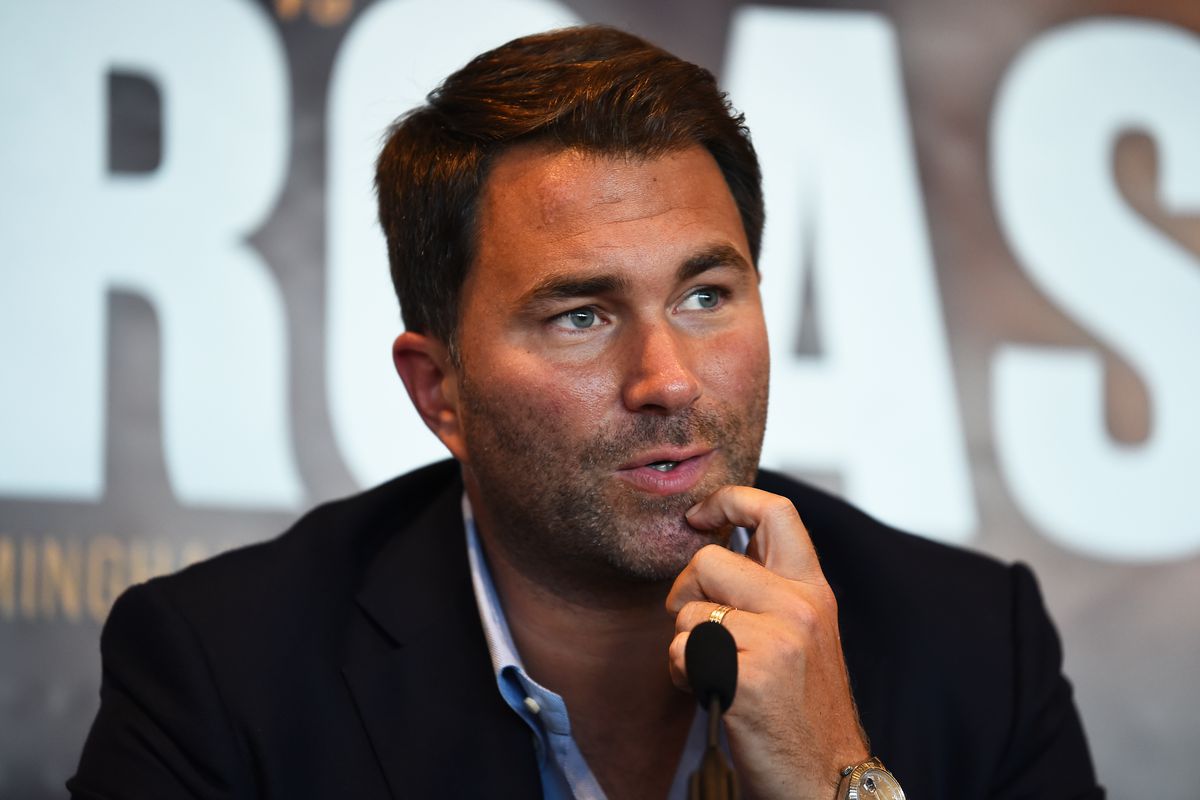 Image Source/BadLeftHook
Since taking over his father's role as a boxing promoter, the 39-year-old has become one of the most influential figures in the boxing world. From masterminding the rise of Antony Joshua, to organising Carl Froch's Wembley fight with George Groves, Eddie's taking the sport by storm.
But just how much is the Brentwood businessman earning?
Who Is Eddie Hearn And What Exactly Does He Do?
If you hadn't already guessed, Edward Hearn is a boxing promoter from Essex and the son of former promoter Barry. Snr. Hearn founded a company called Matchroom Sport and his son Eddie was appointed as the managing director. The company has a TV contract with Sky Sports – which ends in 2021.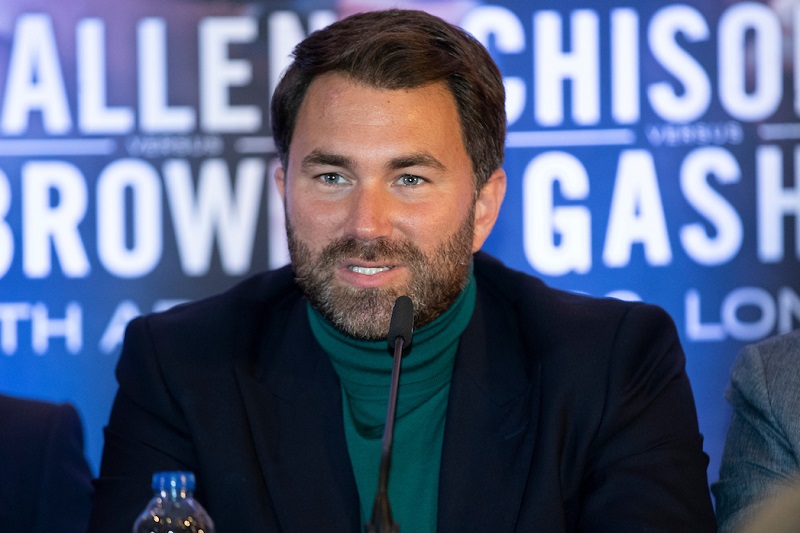 Image Source/World Boxing News
In May, Eddie managed to negotiate boxing's first ever $1billion deal (£750million) as his company Matchroom and a relatively new streaming giant DAZN agreed to host sixteen 16 American shows, exclusively on the platform.
Revenue has continued to rise for Matchroom – in 2015 they raked in £34 million, increasing to £70.5 million the year after. In 2017, he reached the £100m milestone. That figure included a rise in annual profits from £7.2m to £11.1m.
What Is Eddie Hearn's Net Worth?
It's been revealed that Eddie holds 2,000 shares in the Matchroom company, it's therefore been calculated that Eddie Hearn's net worth 2018 was approximately £20 million. Although figures for this year haven't quite been confirmed, he has an estimated net worth of £25 million+ !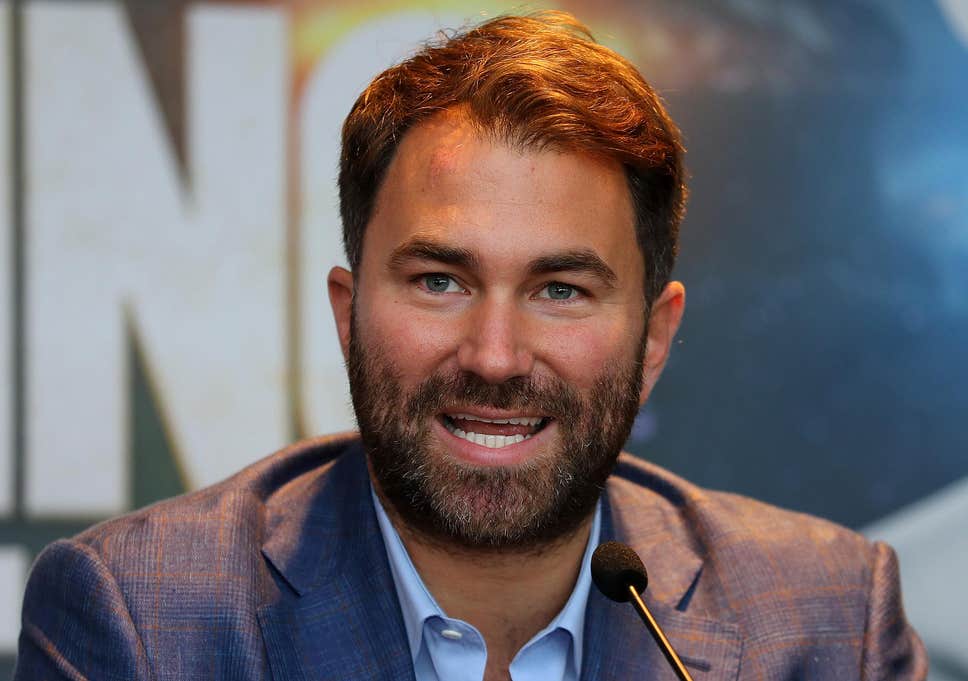 Image Source/The Independent
Antony Joshua's 2017 fight with Wladamir Klitchsko managed to rack up a record (at the time) of 1.5 million pay-per-view buys at £19.95 each – you don't need to be a mathematician to work out that the fight generated A LOT of dough.
Who Is Eddie's Wife?
Eddie married wife Chloe, who co-owns a beauty salon in Brentwood and they have two daughters together: Isabella and Sophia.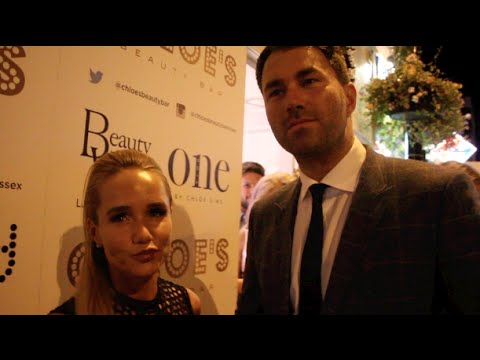 Image Source/Youtube
What's His House Like?
Will all that money, you'd image that the Hearn gaff is pretty darn lavish – and you'd be right.
His house was designed by Architect Lloyd Wright; he designed the Modernist house in an Expressionist style. It's located on Selkirk Lane in the prestigious Bel Air neighbourhood of LA, California.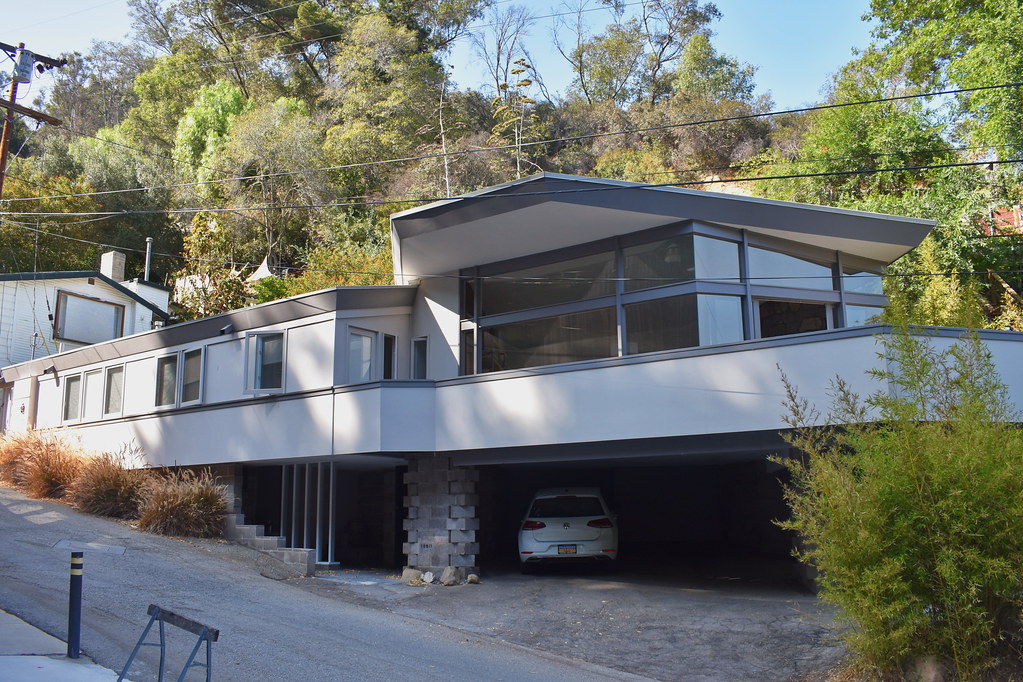 Image Source/Flickr
What Does He Say About His Success?
"When I was younger, I always had a chip on my shoulder because everybody thought I was Barry Hearn's son," he says. "Whether I was in the cricket team or when I got my first job, people said 'he's only got that because he's Hearn's son'. I'd go for interviews with sports management companies and they would say 'are you related to Barry Hearn?' And I would say yeah I am, I'm his son and they'd say 'well, what are you doing here?'

Image Source/InstagramAlthough Hearn grew up with a wealthy background, being the son of Barry, he always wanted to be successful in his own right, he explains:
"The only way my success can be measured is by where I take the business. And I have to take it to such huge heights to not be Barry Hearn's son. I have to outperform him to well beyond his levels to be a success. Because if I just run the business then I'll always be that. It's very hard for sons to go and run a business that their father has built because you're always compared to them. He comes from a different background to me, so what he's achieved will always be more remarkable. One of my biggest regrets is not having the chance to start from nothing."