David Walliams: Net Worth And Everything You Need To Know
David Walliams' net worth has shot up after two decades of success! The comedian has gone from strength to strength since his Little Britain days.
Famous for being half of one of the biggest comedy duos of all time, the grammar school boy has not only become one of the UK's most successful comedy actors but also a children's author! After meeting comedy partner Matt Lucas in the 1990s whilst performing at the National Youth Centre, the pair went on to become household names.
Want to find out how the funny man made his millions? Yeah but no but yeah…
David Walliams' Net Worth: £17 Million
David Walliams' net worth is reportedly a whopping figure of £17 million. Now you know the David Walliams net worth, let's take a look at the rise of the comic…
David Edward Walliams Is Born On 20th August 1971 In Wimbledon
David Edward Walliams is born on 20th August 1971 to parents Peter and Kathleen Williams.
View this post on Instagram
Image Source: /Instagram @dwalliams
He grows up in Surrey alongside sister Julie, before attending Collingwood Boy's School in Wallington.
View this post on Instagram
Image Source: /Instagram @dwalliams
Aged 11 – He Attends Reigate Grammar School In Surrey
After leaving Collingwood, David attends Reigate Grammar School in Surrey.
Image Source: /Instagram @dwalliams
Image Source: /Instagram @dwalliams
Aged 18 – He Studies Drama At The University Of Bristol
In 1989, David begins a Bachelor of Arts degree in Drama at the University of Bristol.
View this post on Instagram
Image Source: /Instagram @dwalliams
Aged 19 – He performs At The National Youth Theatre Where He Met Comedy Partner Matt Lucas
Whilst studying, he joins the National Youth Theatre where he eventually meets future comedy partner Matt Lucas. In their first meeting, the pair impress one another with their comedy impressions but don't actually meet again for another year…
View this post on Instagram
Image Source: /Instagram @dwalliams
Aged 21 – David Changes His Name From 'Williams' To 'Walliams'
After graduating, David joins acting union Equity and is forced to change his name to David 'Walliams' after discovering there is already a member with the name 'David Williams'.
View this post on Instagram
Image Source: /Instagram @dwalliams
Aged 25 – He And Matt Lucas Write And Star In Sketch Show Mash and Peas
In their first collaboration, David and Matt Lucas team up to create and star in Channel 4 sketch show Mash and Peas.
The vision behind the 'Cornetto Trilogy', Edgar Wright, is appointed as director. The show airs between 1996 and 1997 and parodies multiple television genres.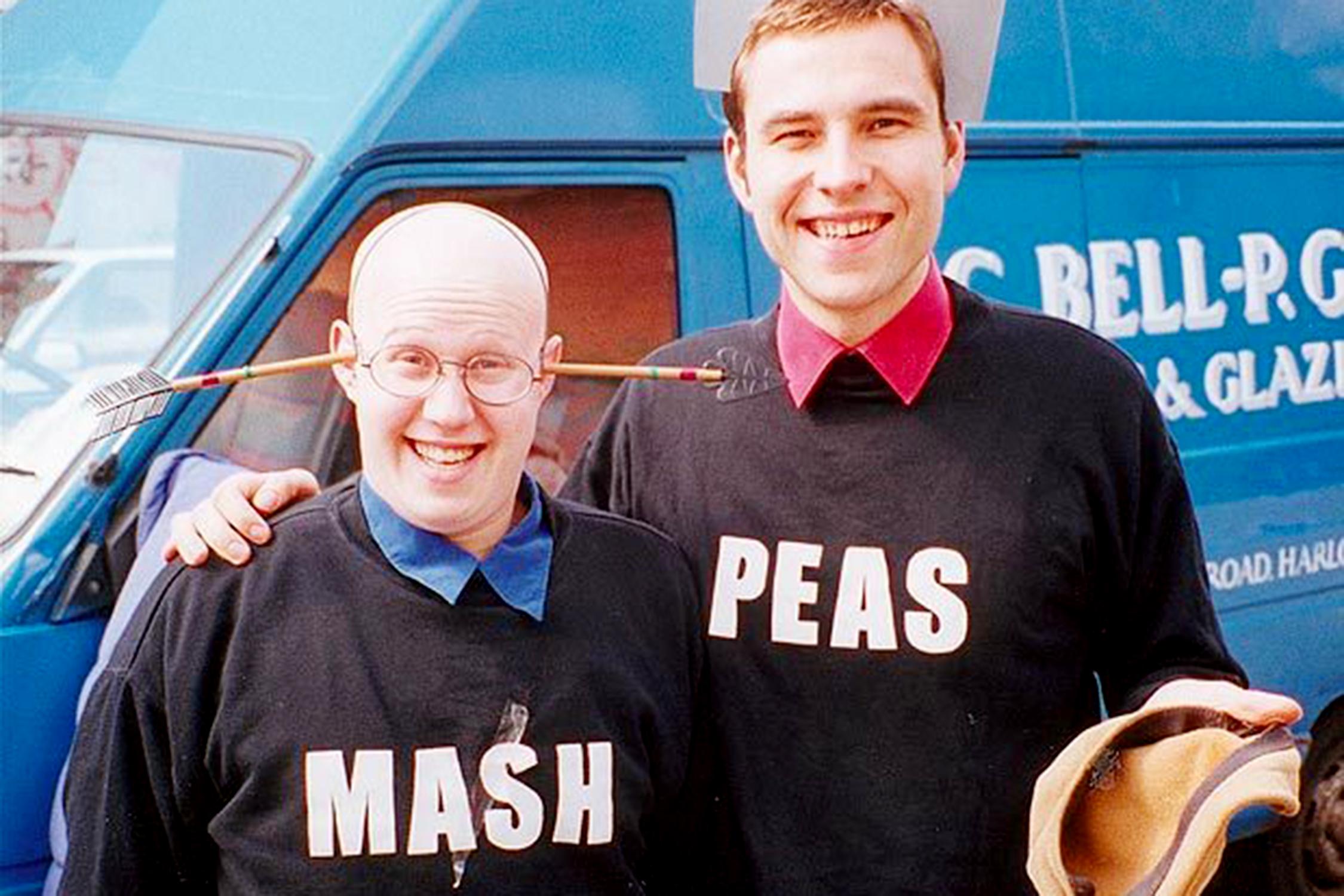 Image Source: /The Times
At this point, David and Matt start to gain recognition for their comedy talents and the only way is up from here!
Image Source: /Instagram @dwalliams
Aged 32 – He Pairs Up With Matt Lucas Again To Star In Sketch Show Little Britain
In 2003, David and Matt reunite for another character-based sketch comedy show. In what was originally a radio broadcast, the comedy duo manage to churn out a TV series.
With its somewhat controversial material, David admits that if he were to do the show again, he would do it differently:
'It's hard to say specifically how it would be different. There's all kinds of tolerances that change. People understand people's predicaments more now. Maybe it's, "We see this differently, we've got more information," and it would be a different type of joke.'
View this post on Instagram
Image Source: /Instagram @dwalliams
It was such a commercial success that in 2005, The Times declared David and Matt as the 'most powerful people in TV comedy'.
Aged 36 – He Stars As Frankie Howerd in BBC's Rather You Than Me
In 2008, David portrays his comedy idol Frankie Howerd in the BBC television film Rather You Than Me. He said:
'I have been a life-long fan of Frankie and his work: I even managed to get an autograph after one of his shows!

'Playing Howerd is, in many ways, a dream role for me. In fact, Matt Lucas and I first bonded as struggling comedians over a shared love of Frankie Howerd impressions.'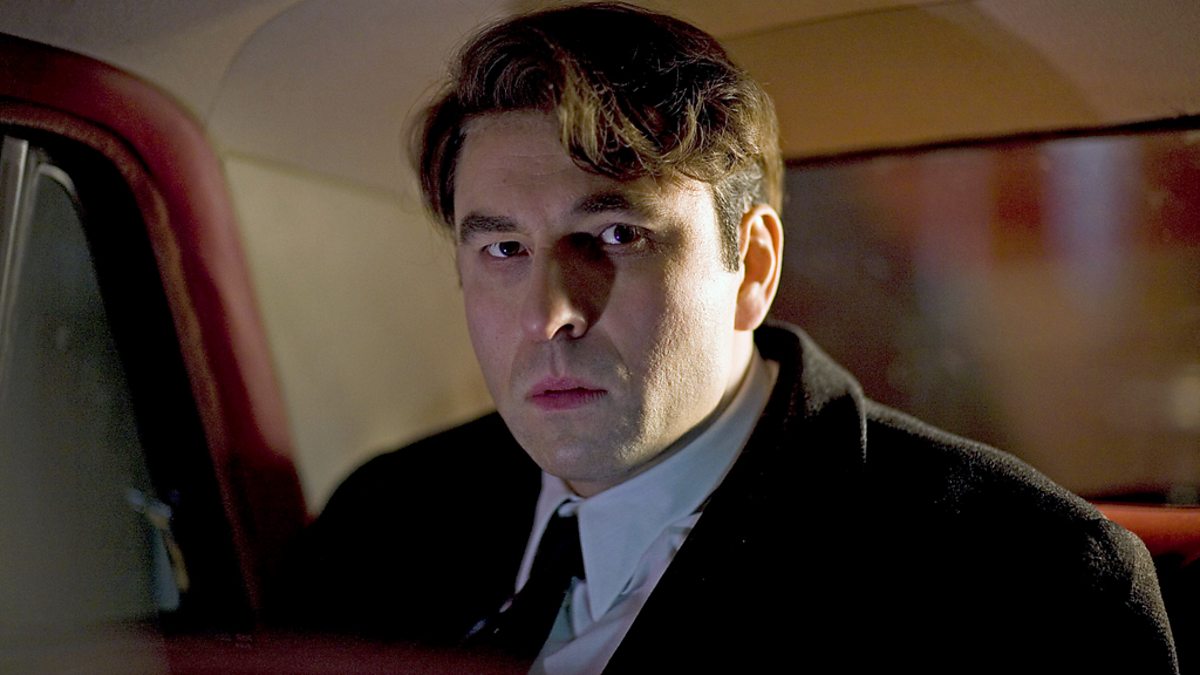 Image Source: /BBC
Aged 37 – His Dad Dies From Liver Cancer
Tragically, the same year David's father Peter dies from liver cancer. The comic reveals to Hello! that it can be hard having your private life open for all to see:
'Ant and Dec are incredibly relatable and recognisable and the hard thing when you're well-known is that when things go awry in your life, it gets played out in public. I remember when my father was dying, I was on the phone to him and people were coming up for selfies. It's hard as they want you to be smiley and happy but you're going through something that's causing you pain.'
Image Source: /Instagram @dwalliams
Aged 37 – He Starts His Writing Career
David signs a contract with HarperCollins to publish two children's books. His first release The Boy in the Dress is a success, shortly followed by Mr Stink (both illustrated by Quentin Blake, renowned for being the illustrator of the late Roald Dahl).
David continues to release books a decade later, selling over a million copies!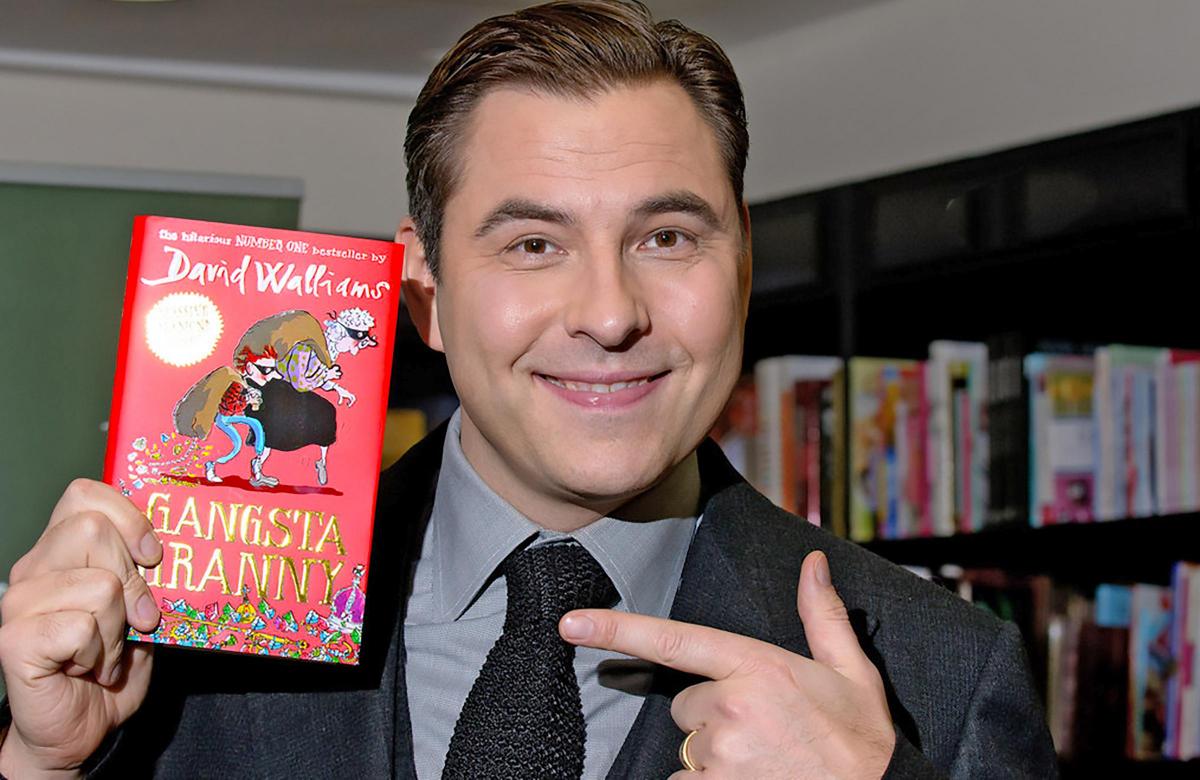 Image Source: /Swindon Advertiser
Aged 38 – He Starts Dating Model Lara Stone Who He Later Marries
In 2009, David starts dating Dutch model Lara Stone and the pair are married a year later. They go on to have one child – a son called Alfred – before separating in 2015.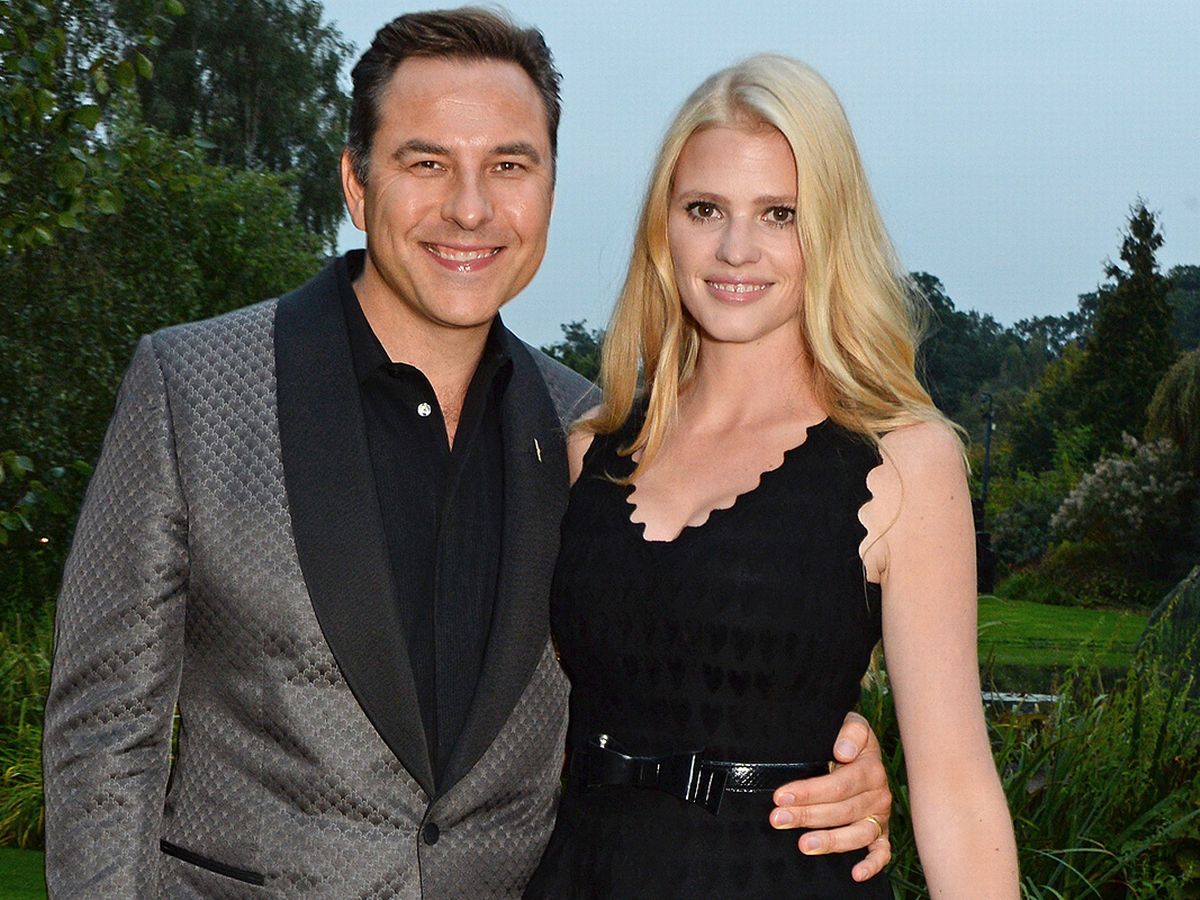 Image Source: /Mirror
Aged 39 – David And Matt Reunite Once More For Come Fly With Me
After the huge success of Little Britain, David and Matt reunite once more for comedy sketch series: Come Fly With Me.
However, at this point their relationship is said to be strained and Matt later reveals in his autobiography that the pair were 'often at loggerheads' whilst working together.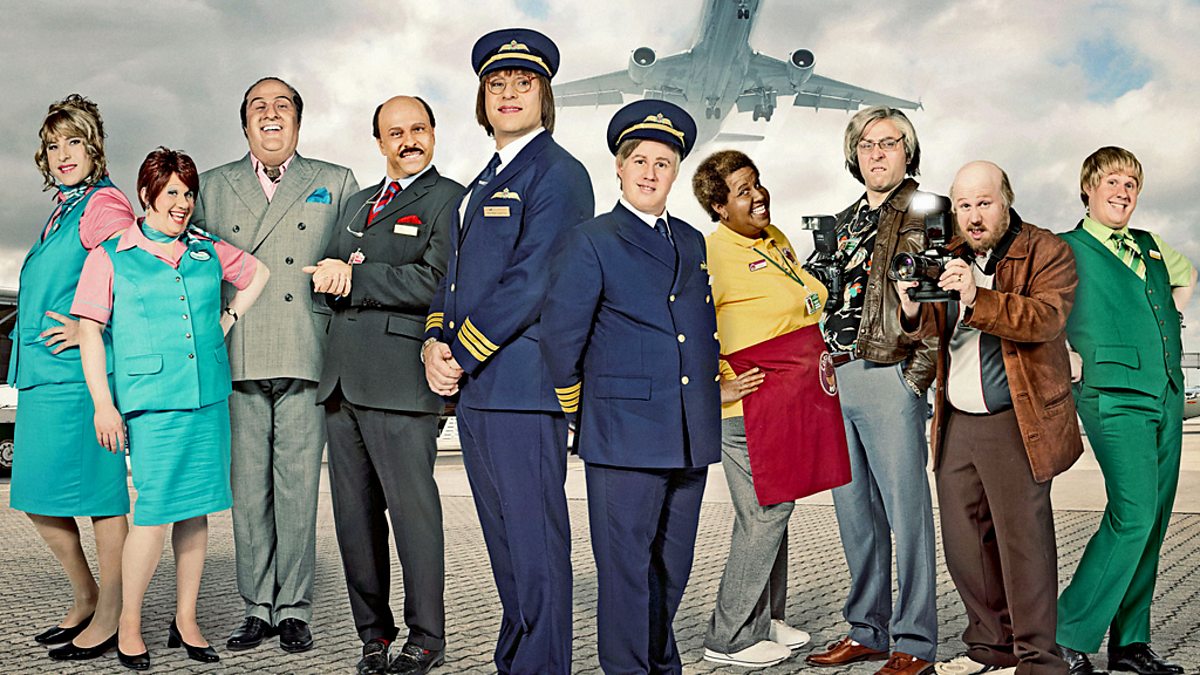 Image Source: /BBC
The partnership seemingly comes to an end after Come Fly With Me, and the comedy duo appear to have fallen out. In 2012,  David tells Radio 4 that:
'We're very different people and probably want different things and had different working methods. Well, it's over for the time being. Whether it's over forever I don't know.'
*Cue crying from fans*
Aged 40 – David Becomes A TV Judge On Britain's Got Talent
In 2012, David lands a spot on the Judges panel for ITV talent show Britain's Got Talent alongside Simon Cowell, Alesha Dixon and Amanda Holden.
He has taken the award for 'Best Judge' at the 2015, 2018 and 2019 National Television Awards.
View this post on Instagram
Image Source: /Instagram @dwalliams
Aged 42 – He Stars In Big School As Chemistry Teacher Mr Church
In 2013, David writes and stars in BBC sitcom Big School, playing the role of hapless, socially awkward chemistry teacher Mr Church.
Set in a secondary school, the show follows the relationships between the teachers: Catherine Tate, Frances de la Tour, Joanna Scanlan, Philip Glenister and Steve Speirs. The final series aired in October 2014.
View this post on Instagram
Image Source: /Instagram @dwalliams
Aged 47 – He Stars Alongside Adam Sandler And Jennifer Aniston In Netflix's Murder Mystery
In 2019, David appears in Netflix's comedy mystery film Murder Mystery, starring Adam Sandler and Jennifer Aniston. He plays the character of Tobias Quince.
View this post on Instagram
Image Source: /Instagram @dwalliams