Entertainment
Andy Ruiz Jr Net Worth
Andy Ruiz Jr Net Worth
His greatest boxing achievement is the story of him defeating Anthony Joshua to win the WBA (Super). IBF, WBO, and IBO heavyweight titles in 2019. He became the first Mexican world heavyweight champion. What's more, he also got a chance to meet the President of Mexico, Andrés Manuel López Obrador in person.
Undeniably, Ruiz Andy Jr became an inspiration to many other boxers. From being a chubby kid to winning heavyweight titles, Andy was on his way to stardom when he suddenly went off the radar. Apparently, he stopped showing up for training and let himself go.
More about Andy Ruiz Jr's net worth and what is he up to now.
The Fight Between Andy Ruiz Jr And Anthony Joshua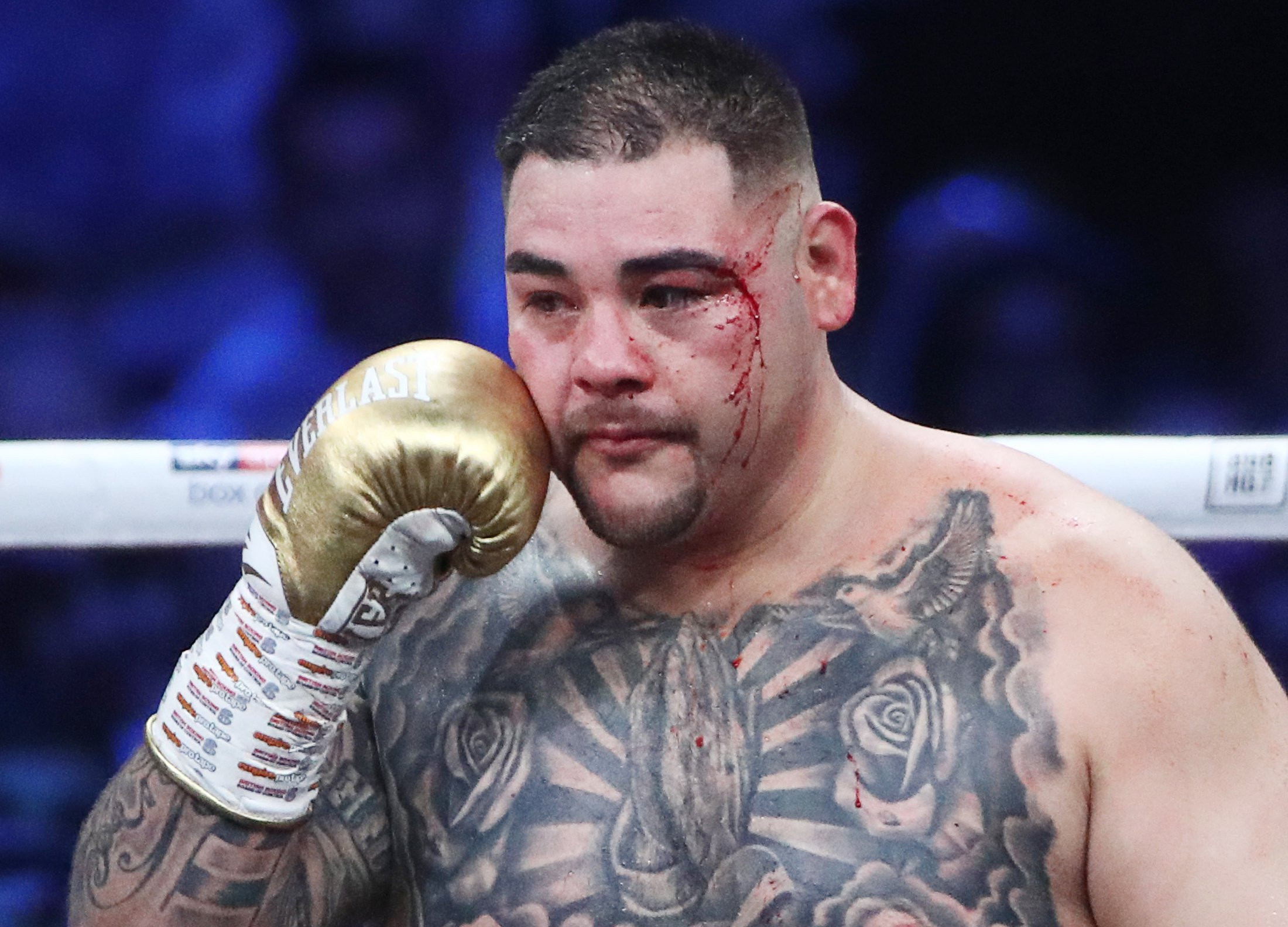 Image Source/Metro
Amazingly, Andy Ruiz Jr was hailed for causing one of the biggest upset in the boxing world in recent times. He stopped Joshua in the seventh round during their fight in June 2019. Known for his hand speed, Andy used it to his advantage and pushed the indomitable Anthony to bad positions.
His win against Anthony was the highlight of his career thus far. However, he seems to be humble about it.
"I'm still the same Andy Ruiz. I'm still the same chubby little fat kid with the big dream. I'm still that person."
"Inside the ring, I'm the champion of the world. I'm Mr Hulk in there and I've still got a lot to accomplish. This journey now is what I've been dreaming about all my life. I accomplished my dreams on June 1 and I've still got a lot to prove on Dec 7."
The Rematch That Changed Everything…
However, the boxer of Mexican descent might have spoken too much too fast. Unfortunately, Anthony knocked him down during the rematch in December 2019 in Saudi Arabia. Dismally, Andy put on weight and hence, was unable to perform at his best. Lack of endurance led him to defeat.
Sadly, he disappointed his fans with subpar movements and speed during the fight.
"Being overweight, I couldn't perform to my best. I wasn't fluid, I couldn't move the way that I wanted to move. I should have trained harder, I should have listened to my coaches more. Maybe I shouldn't have put on all of this weight, I would have been faster and thrown more. I hurt him but let him survive."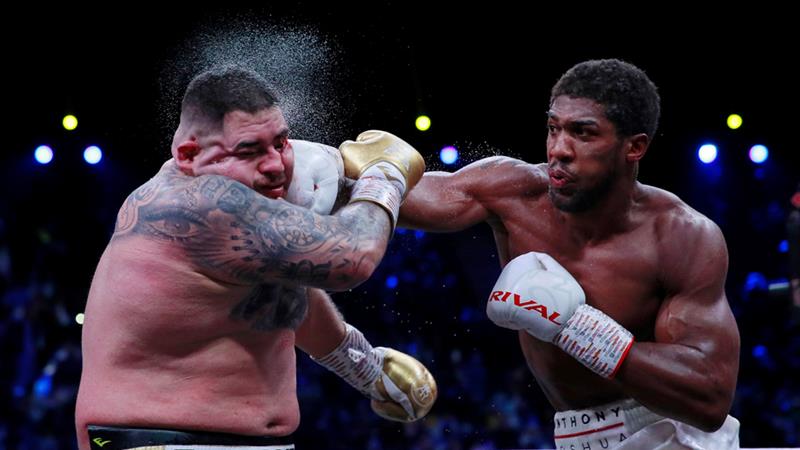 Image Source/Al Jazeera
"There's no excuse besides me not training hard, and putting on all this weight. I know what I didn't do, and what I should have done. I will learn from my mistakes. I weighed in too heavy and I wasn't able to throw my combinations."
Interestingly, after losing to Anthony, Andy fired his coach and didn't quite get back to the game. He was out of reach and it looked like he has given up. Apparently, he lost his motivation. According to his former trainer Manny Robles.
"I did everything I could to convince him to look at the bigger picture and leave a legacy, but not everybody has the same drive or the same priorities."
Is He Making A Comeback?
A quick look at his Instagram shows that Andy is making some efforts to get back on track. After all, heavyweight championship and heavyweight title are no simple matters. To fight and win in professional boxing requires life long commitment.
For instance, Anthony Joshua, Tyson Fury, Joseph Parker (Andy challenged him for the WBO Heavyweight Championship in December 2016 but lost the bout via majority decision), Deontay Wilder, and Luis Ortiz have their eyes on the prize at all times.
The Golden Question: What Is Andy Ruiz Jr's Net Worth?
Remarkably, Andy Ruiz Jr's net worth increased after he defeated Anthony. Both the fights brought him a huge amount of money including the Pay Per View and the win bonus.
Andy Ruiz Jr's net worth is a whopping $7 million!
"My maddest purchase is probably all of the cars that I bought. I bought four cars; two types of Mercedes G-Wagons, the brand new Rolls Royce and a Lamborghini truck, an SUV.

"I also bought my mum and dad a truck… we have been having fun."