Entertainment
Kate Garraway: Net Worth Of The GMB Presenter
Kate Garraway: Net Worth Of The GMB Presenter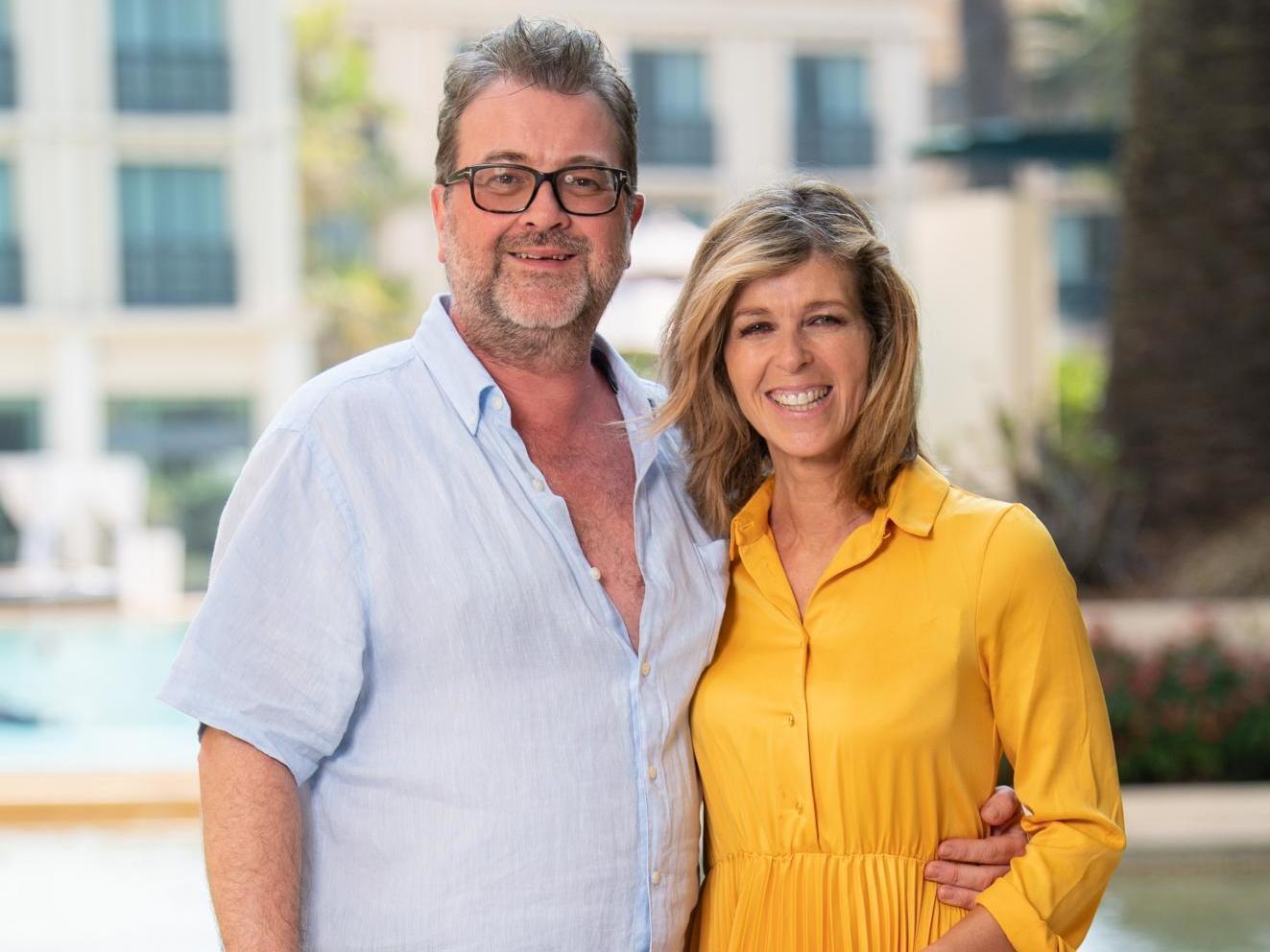 As her husband Derek Draper overcomes the ill effects of contracting the Coronavirus, we talk about famed television and radio presenter Kate Garraway's net worth.
Sources of Kate Garraway's Net Worth
A native of Abingdon-on-Thames, Oxfordshire, Kate Garraway's estimated net worth sits around £1.5 million.
Much of that owes Garraway's annual salary with ITV: estimates place the figure at £544,000. Hers is a high profile: she is a regular on Good Morning Britain alongside co-host Ben Shepherd during the week.
There is certain to be additional income from her writing as well. Garraway's 2017 autobiography, The Joy of Big Knickers: Or Learning to Love the Rest of Your Life, is an embrace of life approaching age 50. It maintains a 3.9 out of 5-star rating on Amazon.
Radio Presenter and Celebrity Contestant
Garraway, 52, also has established a radio presence in the UK as well. That's as a result of the Mid Mornings with Kate Garraway show on Smooth Radio on weekdays.
Prior to, she had been a news presenter for ITV News Central and hosted various daytime ITV breakfast programmes, including GMTV, Daybreak and Lorraine. For three years, Garraway was also the on-and-off presenter for The National Lottery Draws on BBC One.
In addition to presenting, the versatile Garraway also branches out into the celebrity reality tv shows circuit. I'm A Celebrity…Get Me Out of Here welcomed her as a contestant in 2019. The Sun estimates that the appearance nets Kate a fee estimated to be worth £50,000.
Additionally, Garraway has been a panellist of Wall of Fame and a struggling but popular contestant alongside Anton du Beke on Strictly Come Dancing in 2007.
A successful suit of the Sunday Mirror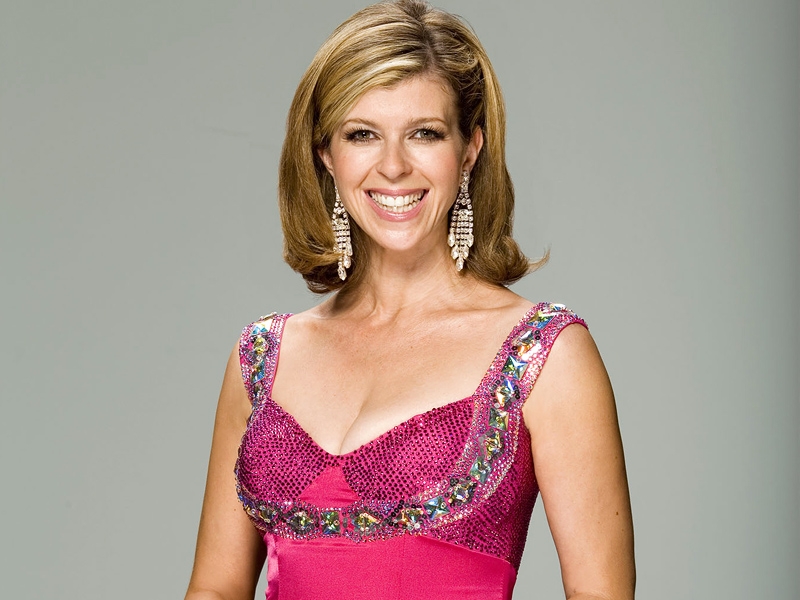 It's worth noting that Garraway sued and won legal damages from The Sunday Mirror and Mirror Group Newspapers (MGN) when the weekly insinuated she and du Beke carried on an affair.
Garraway – by then wed to Draper – said:
"Given they were published in any event and continue to be published, I feel I have no option but to take libel proceedings against the newspaper to set the record straight."
The damages came to an undisclosed six-figure sum. Said Draper at the time:
"It is horrid to attack a couple's marriage in this way just because they have a public profile. I have always been glad that Kate and Anton became such good friends and felt sick when that was distorted into something else entirely.

"Women – and men – should be allowed to be friends with people of the opposite sex without people leaping to the completely wrong conclusion."
Another source of Kate Garraway net worth? Followers of her Instagram profile
To summarise: if net worth were about popularity, Instagram alone would ensure a life of luxury for Kate Garraway.
Consequently, Garraway's ITV breakfast popularity turned her into a big hit on the video/pictorial social media forum. To date, she manages a fan base of nearly 750,000 followers and opens up a new kind of richness in life for the career-holding wife and mother of two.
Her posts include shots and videos from her work at Smooth Radio and ITV.
There are also some snaps of fellow game show contestants, like Caitlyn Jenner.
Plus, there are some properly embarrassing posts no child would ever want their Mum to publish.
Draper's life and career
Garraway previously married her former boss Ian Rumsey, an executive at ITV Meridian when she was a broadcast journalist on local ITV news. She divorced from the boss at ITV in 2002, with no children.
Time as a political figure
When he married the tv presenter Garraway in 2005 in Camden, Derek Draper was a political aide to former Labour Cabinet minister Peter Mandelson. He became a key figure in the Lobbygate scandal that engulfed the Blair administration in 1998. Doubling as both a lobbyist and newspaper columnist, Draper allegedly arranged special access for his clients to policymakers at 10 Downing Street.
Draper again came under political fire for a series of embarrassing emails he participated in as editor of the website LabourList he had founded in 2008. LabourList featured contributors such as Mandelson, David Lammy and Piers Morgan. However, the email scandal led to calls for Draper to resign his post, which he did in May 2009.
Psychotherapy and supporting Kate's career
Since his time in politics, Draper has re-focused considerably. Thereby, he has a new career and supports Kate's myriad of on-air opportunities that drive a substantial net worth. Derek trained as a psychotherapist and has since written for the Mail on Sunday on psychotherapy matters.
Hence, he maintains an affiliation with the British Association for Counselling and Psychotherapy (BACP). Draper holds two Master of Arts degrees from The Wright Institute and The Tavistock Institute of Medical Psychology.
Derek and Kate are parents to their two children: a daughter named Darcey, born in 2006; and a son, William, born in 2009.
Draper's Coronavirus diagnosis
Kate Garraway's net worth has taken a major back seat in care for her husband, as Draper's life has taken on a significant change since his Covid-19 diagnosis. Garraway paid tribute to NHS workers who were helping him recover from the Coronavirus. In early May, Kate posted a birthday cake for her husband to honour the first birthday without him in 16 years.
"So yesterday was always going to be a tough one…first birthday in 16 years without Derek, so for the kids and I, his absence was very present.

"But we resolved to do what I think we are all having to do at the moment aren't we…treasure and be grateful for the love around us, however distanced we are from it."
Garraway says Draper's condition remains critical, as he remains in intensive care.