News
Joanne Mas: Who Is Danny Dyer's Wife?
Joanne Mas: Who Is Danny Dyer's Wife?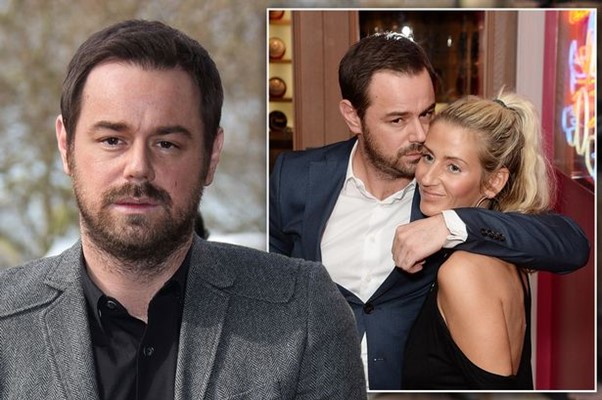 (Image/ Source: mirror.co.uk)
She may have been thrust into the spotlight alongside her famous husband, but Joanne Mas is taking it all in her stride.
The pair have been together for over twenty years- and it seems that their relationship is going from strength to strength.
So what do we know about Joanne Mas?
Let's get the lowdown…
Joanne Mas
Joanne Mas and Danny Dyer met while they were at school, aged 14.
Before Danny became famous, Joanne was actually the breadwinner for the pair. She worked as a financial adviser for years before eventually quitting.
During their time together, the couple have had three children; Dani, who became famous after her time on Love Island, as well as daughter Sunnie, 15, and son Arty, who is 8.
The pair tied the knot back in 2016, and the couple were thrilled about making things official.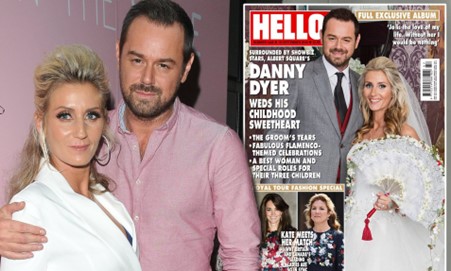 (Image/ Source: dailymail.co.uk)
EastEnders Phil: What do we know about Steve McFadden?
Speaking on the day of their wedding with Hello! Magazine, Danny gushed:
"To be standing here with the girl I grew up with – looking so beautiful in her wedding dress – that is a lovely thing.
Jo is my best girl – the love of my life. Without her, I would be nothing."
And Joanne was also over the moon!
"I have dreamed about this day my whole life and I just wanted it to be perfect."
Relationship Issues
However, before they tied the knot, the couple had run into some major issues.
Danny Dyer ended up having an affair with Girls Aloud's Sarah Harding in 2012 when they met on the set of the comedy Run For Your Wife.
Sarah was under the impression that Danny was single, and was heartbroken when she found out that he had a long term partner- Joanne.
Apparently the singer "felt betrayed" when got wind of Joanne, as she thought Danny was living with his dad at the time.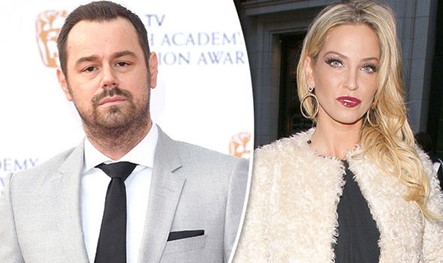 (Image/ Source: express.co.uk)
Phillip Schofield Holly Willoughby: This Morning's best moments
Speaking with The Sun, a source said:
"He had told her he was living with his dad in Canning Town and that he was single.
But eventually his mask slipped. She felt hurt and incredibly betrayed by him.
They've seen each other a few times since and it's been very awkward."
After the affair hit the headlines, Danny and Joanne split, and the actor moved out of the family home.
But he and partner Joanne Mas eventually patched things up. They reunited three years later, and Joanne then asked Danny Dyer to marry her.
Famous Hubby
Danny Dyer was still at school when he started getting into acting.
He quickly picked up roles in Prime Suspect 3 alongside Helen Mirren, as well as Thief Takers and Soldier Soldier.
The actor landed his breakout role in the film Human Traffic, and went on to star in cult classic Mean Machine.
After establishing his tough-guy persona, he presented spin-offs such as Danny Dyer's Deadliest Men and The Real Football Factories.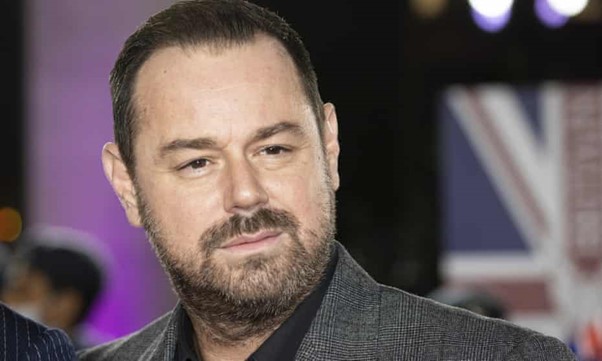 (Image/ Source: guardian.co.uk)
Mercedes Hollyoaks: Getting to know Jennifer Metcalfe
Danny Dyer joined the EastEnders cast back in 2013 as Mick Carter, but he'd previously turned down a role in the soap in 2009.
In his autobiography, he claimed he wouldn't join EastEnders until he was "fat, bald and fifty". But he clearly changed his mind in the end- and we're glad he did!
Danny has been on the show for over nine years now, but it seems that he's finally ready to move on.
Earlier this year, the actor announced he'd be leaving Walford after signing a six-figure deal with Sky.
While this figure is apparently a lot less than what he earns on EastEnders, he's free to pursue other opportunities outside his contract with Sky.
It's not been confirmed when he'll officially leave the show yet, but writers are currently planning his exit storyline.