News
EastEnders Phil: What Do We Know About Steve McFadden?
EastEnders Phil: What Do We Know About Steve McFadden?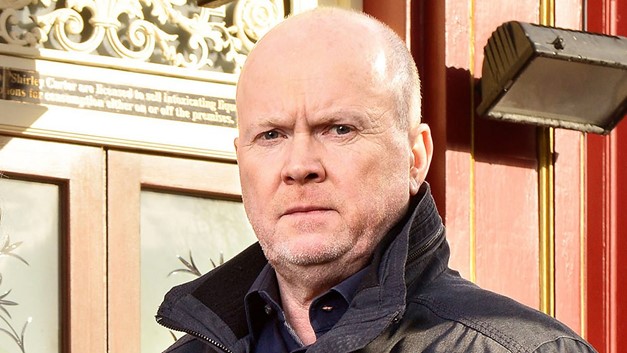 (Image/ Source: bbc.co.uk)
Since his debut in Albert Square all those years ago, Phil Mitchell has become one of EastEnders' most famous characters.
Whether he's bumping off rivals, dancing in The Vic or shoving Ian Beale's head down the toilet, the hardman has had his fair share of colourful moments.
But what do we know about actor Steve McFadden?
EastEnders Phil Mitchell
Phil Mitchell arrived in the square in 1990 as the eldest son of Eric and Peggy Mitchell. He's also the brother of Grant and Sam Mitchell, as well as being the father of Ben, Louise and Raymond and the adoptive dad of Dennis Rickman Jr.
While Steve McFadden's character was originally supposed to stay for three months only, it became clear that Phil Mitchell had become an immediate hit with viewers. Nice work Steve!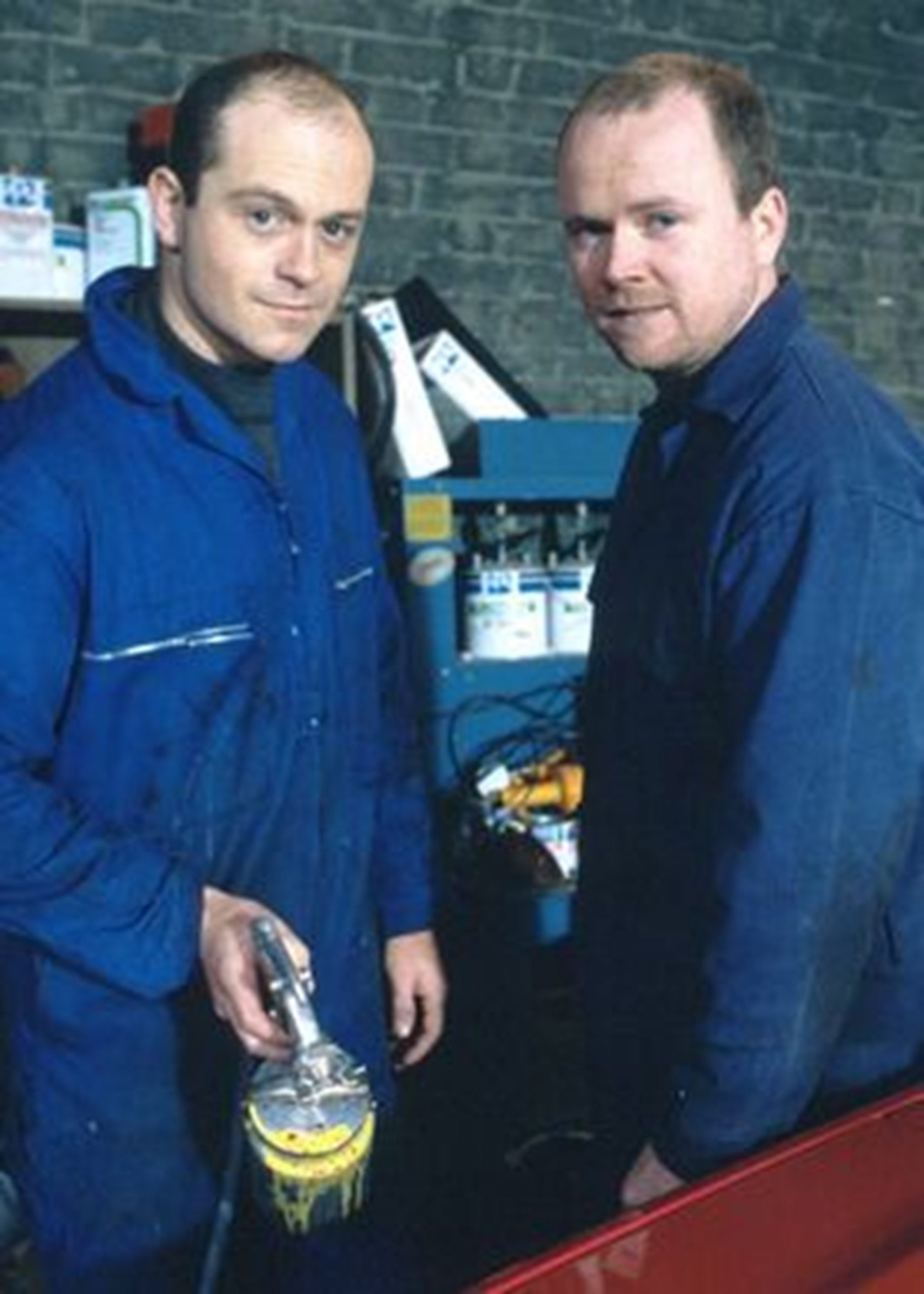 (Image/ Source: eastenders.fandom.com)
Mercedes Hollyoaks: Getting to know Jennifer Metcalfe
Phil then became one of the soap's central characters (and villains) as the Mitchell family continued to stir up trouble in Walford and beyond.
After buying The Queen Vic with Grant and his fiancée Sharon Watts, the Mitchell brothers' thuggish behaviour really kicked in, and they were soon setting fires, getting into fights, and indulging in the occasional murder. All in a day's work for Phil…
Best Moments
Over the past three decades, Phil Mitchell has been at the centre of some of the soap's biggest dramas.
One of the most memorable was the "Who Shot Phil?" saga of 2001. The culprit remained mysterious for months until it was revealed that ex-girlfriend Lisa Shaw had popped a bullet for him sleeping with her best mate.
Phil Mitchell was also embroiled in "Sharongate", which saw him strike up an affair with his brother's wife. Ooh-er.
And back in 2016, Phil Mitchell's behaviour began to deteriorate once again as he fell into a deep depression, and became an alcoholic.
So how did Steve manage to pull the drunk acting off?
Speaking to The Metro, Steve McFadden said:
"It's a really easy thing to say to do. But a much harder thing to achieve..
Being in a soap, it's quite methody. You're there so often that the cameras just dissolve and it becomes part of your life.
The differentiation between you and the character – and your real life and Phil's – the walls kind of evaporate and you inhabit this pretend space that becomes a reality".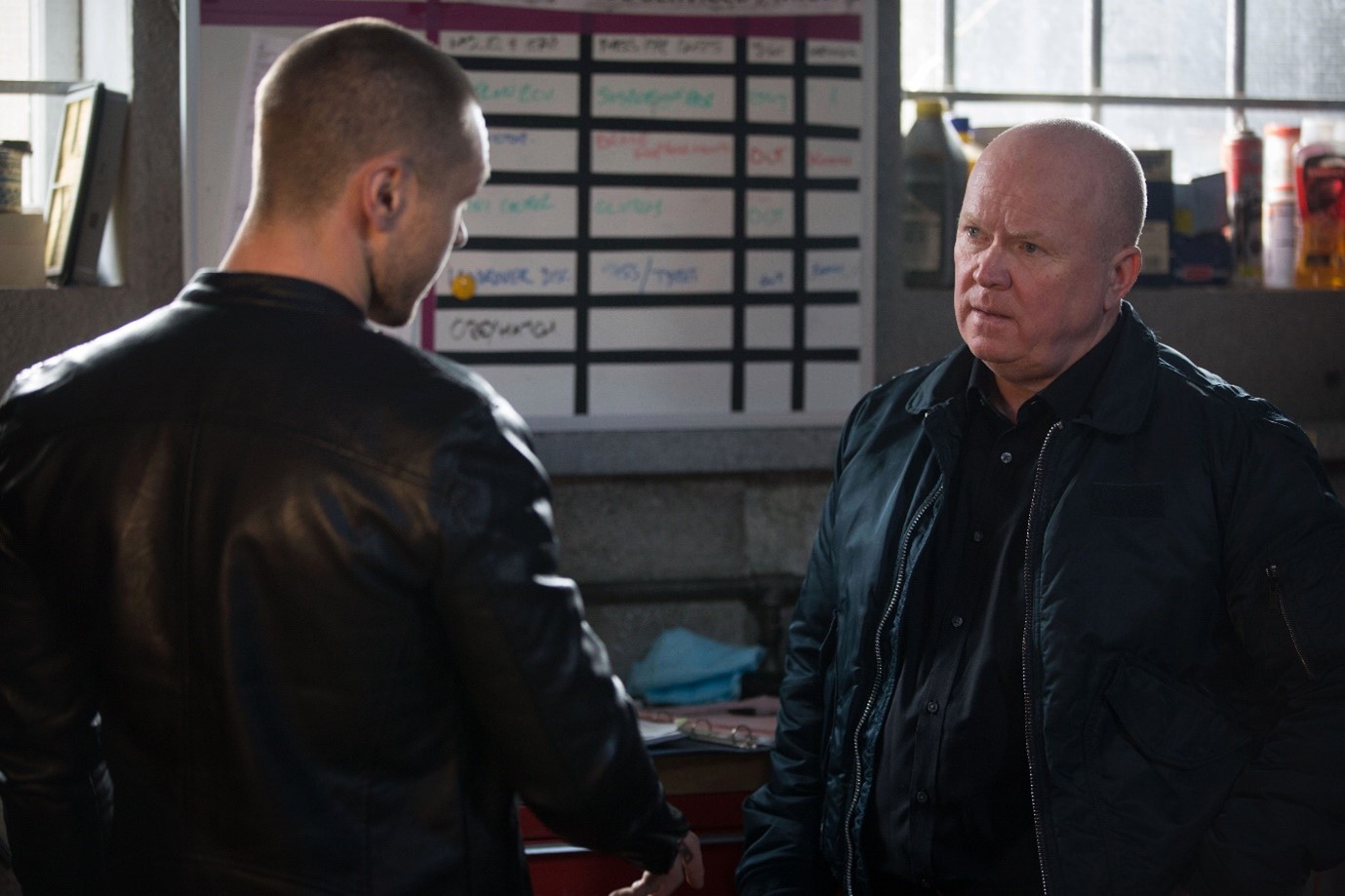 (Image/ Source: thesun.co.uk)
Phillip Schofield Holly Willoughby: This Morning's best moments
And Steve McFadden's hard work in pulling off such harrowing storylines hasn't gone unnoticed.
He's now won a whopping eight awards for his time as EastEnders' Phil Mitchell, including Best Actor, Villain of the Year, and the Outstanding Achievement Award.
Life beyond the square
While Phil is one of the soap's biggest hardmen, actor Steve McFadden is a much gentler soul.
In a contrast to his tough guy character, Steve's favourite past time is fishing and sailing down in the beautiful waves of Falmouth, Cornwall.
Speaking to Cornwall Alive, the actor said:
"I first went to Falmouth in 1966, I was fishing in the harbour at Falmouth Bay when I was six.
I've got a little boat down there, a place to stay and loads of friends and family. I get down as often as I can. It's my second home, if it wasn't for EastEnders it would be my first choice of residence".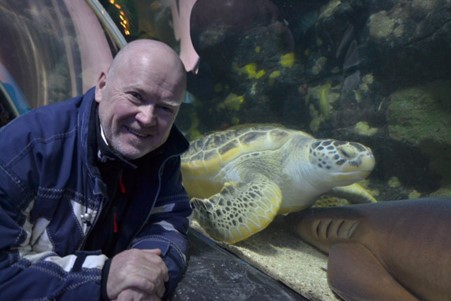 (Image/ Source: metro.co.uk)
Jonny McPherson: What do we know about the Emmerdale star?
And it seems that Steve's love for the ocean has been infectious.
The actor ended up going viral back in 2017 after visiting The National Sea Life Centre in Birmingham. Steve was beaming as he posed for cute snaps with a wealth of sea creatures, who seemed as star struck as his fans!
So can we expect to see a softer side to Phil Mitchell in the near future? Something tells us that we'll be waiting a while for that one to happen…