News
Melissa McCarthy Weight Loss: Her Secret Revealed
Melissa McCarthy Weight Loss: Her Secret Revealed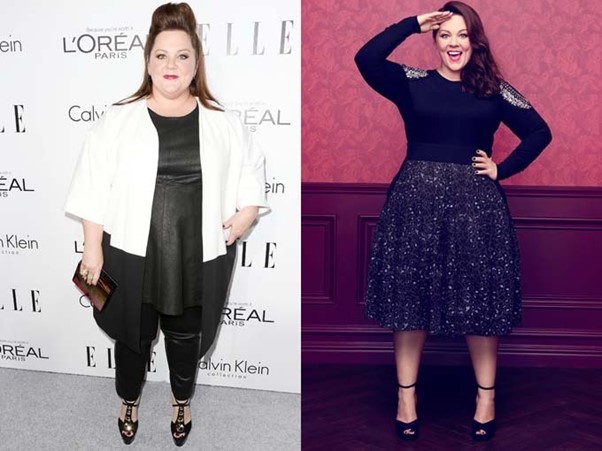 (Image/ Source: livin3.com)
It's safe to say that Melissa McCarthy is one of the funniest AND most talented gals in Hollywood.
She's produced enormous successes, played roles in everything from Gilmore Girls to Bridesmaids, and she's even been sporting a svelte new figure lately.
The star has been upfront about her struggles with her body. But it seems that she's found a new technique to keep the weight at bay.
So how has Melissa ended up shifting the pounds?
Melissa McCarthy Weight Loss
Melissa McCarthy has lost a whopping 75 pounds recently.
She's admitted she used to worry about her weight even as a child, and she now thinks this hasn't helped her as an adult.
In an interview with The Rolling Stone, the Bridesmaids star said:
"I do think I worried about weight too soon, when it was only little-kid weight.
I thought I battled weight throughout high school, but I look back at pictures of me as a cheerleader, doing sprints, lifting weights… and while I wasn't reed-thin like some girls … I was a size six the entire time".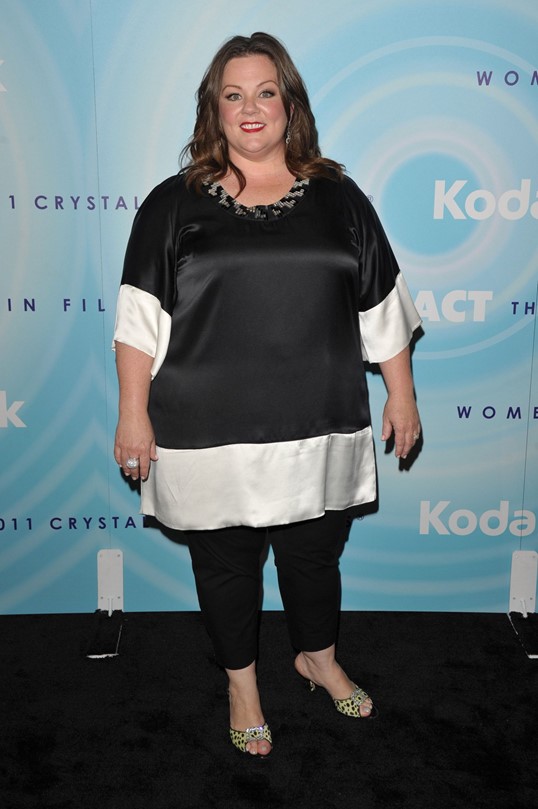 (Image/ Source: vulture.com)
Rebel Wilson Weight Loss: How did she pull it off?
After moving to LA, the actress started to gain the pounds.
"I stopped walking and ate shitty food. I was in good shape, then suddenly I gained 25 pounds".
But in recent years, fans started to notice that Melissa McCarthy was gradually slimming down- and she's looking more healthy and happy than ever before.
Her Big Secret
So how did the A-lister end up shedding the weight?
Well, she took fairly original approach to things- and just stopped worrying about her body!
"I finally said, 'Oh for God sakes, stop worrying about it, and it may be the best thing I've ever done.
I truly stopped worrying about it. I stopped over-analyzing, over-thinking, over-doing anything…
I just stopped constantly being worried about it and I think there's something to kinda loosening up and not being so nervous and rigid about it that, bizarrely, has worked."
It might sound too good to be true, but stress can play a key factor in weight gain. If we don't manage our stress properly, it can increase our levels of cortisol, also known as "the stress hormone". Too much cortisol can stimulate our appetites, and lead to weight gain.
And it's clear that Melissa's new worry-free attitude has definitely paid off!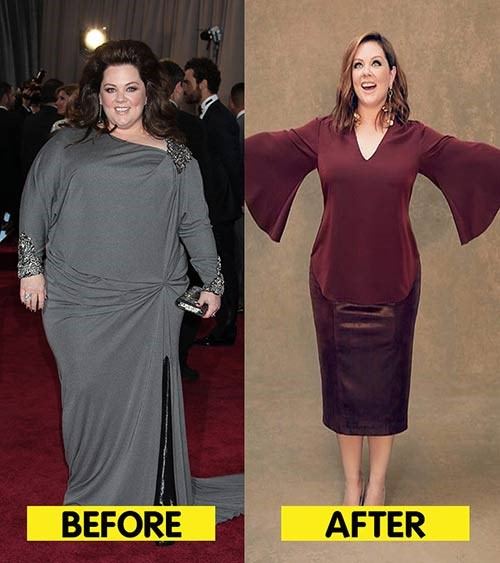 (Image/ Source: stylecraze.com)
Adele Weight Loss Transformation: How did she do it?
Instead of following an extreme diet like she has done in previous years (remember her doctor-approved all-liquid diet during Gilmore Girls?) it seems like Melissa has gone for a much more realistic method.
There's no set target weight for the star, and she seems much happier losing the pounds gradually.
Future Goals
So is Melissa McCarthy done with dieting for good?
Well, it definitely seems so- and the actress has accepted that her weight will probably fluctuate in years to come.
Speaking the Refinery29, the Gilmore Girls star said:
"I have [lost weight], but I'll be back again. I'll be up, I'll be down, probably for the rest of my life."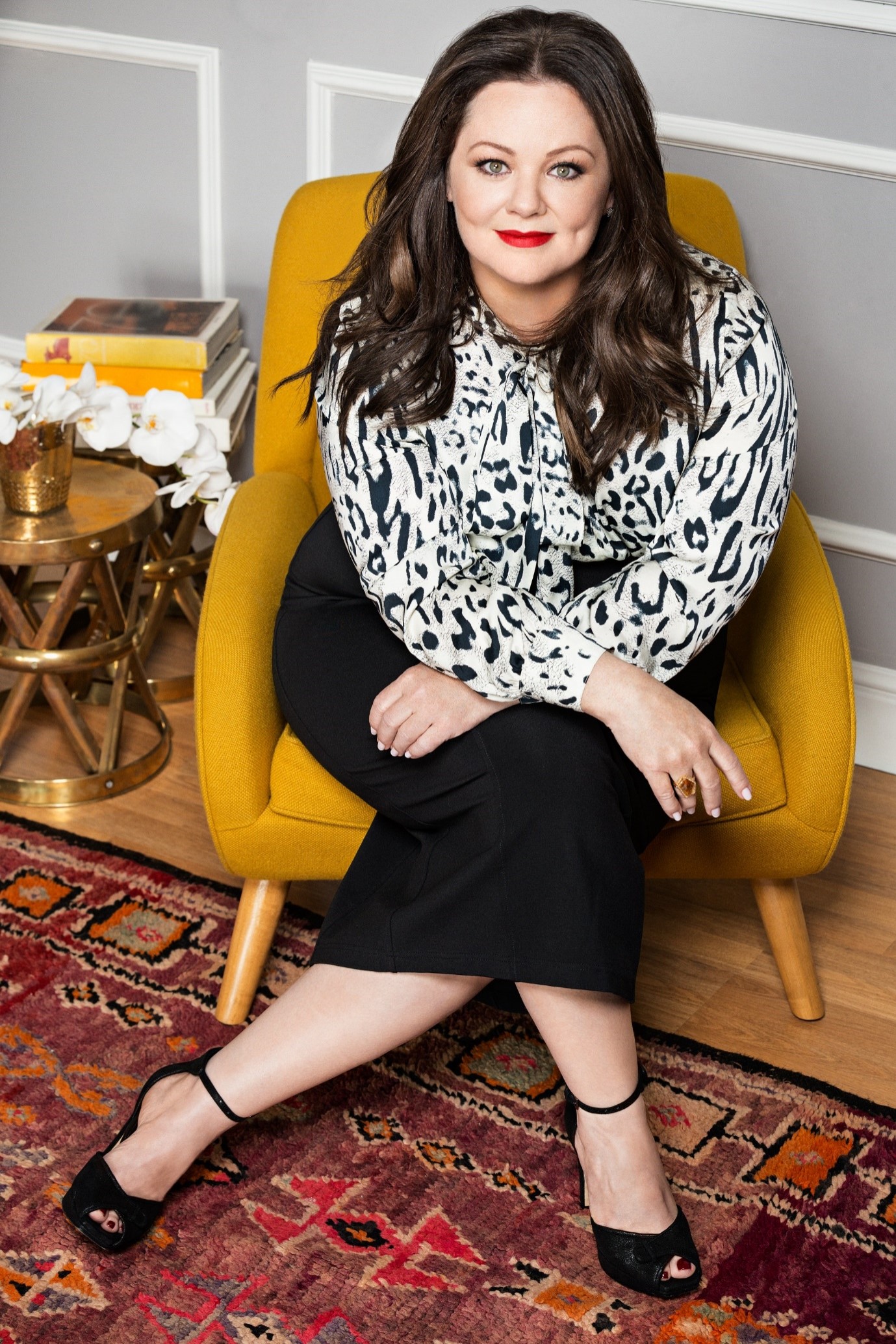 (Image/ Source: vogue.com)
Matt Damon Net Worth: How much cash does the A-lister have?
But some have put Melissa's amazing weight loss down to surgery.
Tonnes of internet forums and plastic surgery sites have been speculating that Melissa had a gastric sleeve. This procedure removes part of the stomach, so you can't eat as much food as you did previously.
Internet users have claimed that Melissa's quick and stable weight decline is typical of someone who has received gastric surgery, but the star has frequently denied this.
Melissa McCarthy has continued to maintain that her weight loss is simply down to being a bit more sensible than she used to be.
"You bring it real down, you don't do anything fun, and you go to bed at 7:30 — that's the trick".