Peter Crouch Net Worth: The Footballer's Fortunes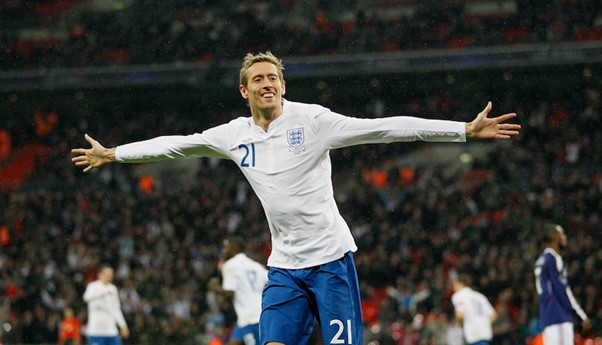 (Image/ Source: 888sport.com)
Peter Crouch is one of the most recognisable footballers around- with or without the questionable dance moves!
After his successes with Spurs, Stoke and Portsmouth, he's been busy earning his fortunes as a sought-after football pundit since he hung up his football boots for good.
So just how much is the football ace actually worth?
Peter Crouch Net Worth
According to Celebrity Net Worth, it's estimated that Peter Crouch's net worth is somewhere between $25 million and $35 million. Blimey.
While his time on the pitch has helped the football star rake in the cash, he's also been snapped up for sponsorship deals with brands such as Puma and McDonalds.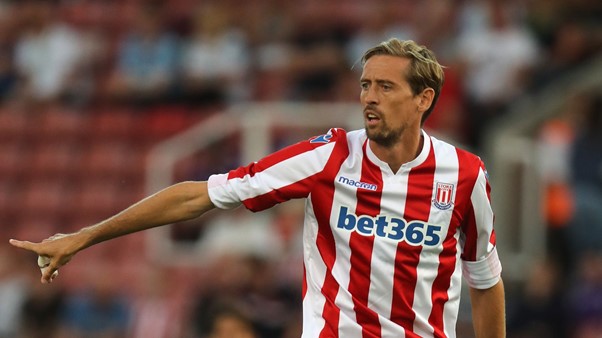 (Image/ Source: skysports.com)
Harry Kane Net Worth: How much money does the footballer make?
Peter's talents have made him one of the most in-demand footballers in recent years- and it's not difficult to see why. He's one of thirty players to have scored more than 100 Premier League goals, and he happens to hold the record for the most headed goals in Premier League history (53 headers in fact).
He's also made two World Cup appearances, and was capped 42 times by England's national team.
And if all of this wasn't enough, the 6-ft-7 striker has made an impressive 684 club appearances in a twenty year career as a professional. He's been a busy man!
Footballer Career
During his early days, Peter Crouch joined Queens Park Rangers junior in 1994 after rejecting contracts from Chelsea and Millwall.
But the young football ace didn't stay with QPR for long, and soon signed a cushy new contract with Tottenham Hotspur. He started to play professionally for the club as soon as he was old enough.
Peter Crouch then went on to play for Queens Park Rangers again, as well as Portsmouth, Aston Villa and Southampton.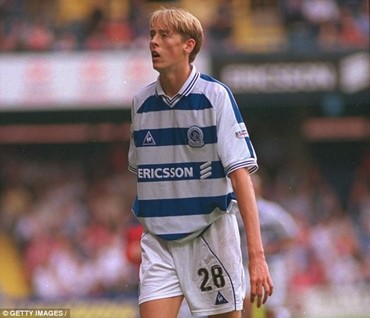 (Image/ Source: Getty Images/ dailymail.co.uk)
Kimberly Crew: Meet Joe Hart's feisty wife
At this point in his career, Peter Crouch was on the radar of some of the best clubs in the country. So it was no great surprise that he ended up signing to Liverpool, which sent his status soaring.
After winding down his career at Burnley, he now appears as a football pundit on BBC, Amazon Prime and BT Sport.
Family Man
While football has been Peter's focus, he's always been a family man at heart.
He and his model wife Abbey Clancy have four children in total; daughters Sophia Ruby, aged 9, Liberty Rose, aged 5, and their two boys Johnny, aged 2, and Jack, who is 1.
While the football star dotes on his children, he's confirmed that he and Abbey will definitely NOT be having any more kids- and joked that it was already a "ridiculous decision" to have four.
Speaking about having more children in an interview with OK! Magazine, Peter said:
"God no! Don't ever have four.
It was a ridiculous decision – one that I love and wouldn't change for the world – but it's tough."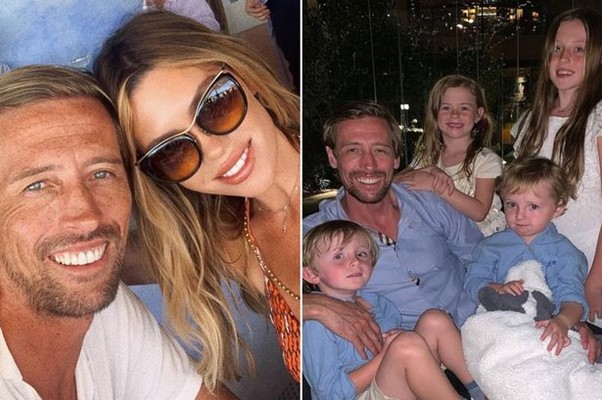 (Image/ Source: themirror.co.uk)
Elen Rivas: Who is Frank Lampard's Ex?
And now that the footballer has retired, he's spending much more time at their family home, while occasionally taking with helm with football presenting. We suspect Abbey will be pleased that he's around more often…
While the couple often joke about how much they've hated each over the years, it seems that their relationship is rock solid.
And Peter and Abbey have just landed their very own reality show as they attempt to save a failing football club called Save Our Beautiful Game.
It's thought to look into how the pandemic has affected grassroots football.
 "Peter jumped at the chance to get on board with this series and can't wait for everyone to see it.
He'll also be seen at home with Abbey, who will give her own take on what Peter could do to make it a success.
It's a really heart-warming series".