Jason Statham Net Worth: The True Value Of The Star's Wealth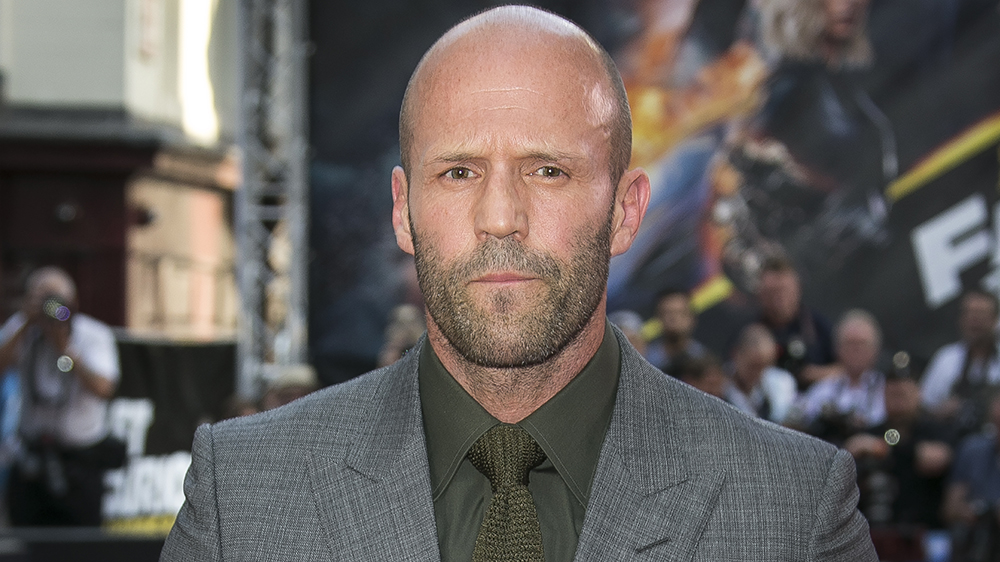 (Image/ Source: variety.com)
Jason Statham has starred in many of the best films of the 00s. This includes Guy Ritchie's classic Snatch and action movies like Crank and The Mechanic.
Typically cast as the sullen anti-hero, the British actor is now immediately recognisable in his roles, even finding a later role in the Fast & Furious franchise. He wasn't always a famous actor though and actually held a job as a black market wheeler-dealer before entering Hollywood.
But in his 20 year career, how much has he earned? What is Jason Statham's net worth?
Jason Statham Net Worth
Jason Statham's net worth is estimated to be a staggering $90 million, or £65 million. He's amassed that incredible wealth over a career spanning over 20 years and over 30 action films.
However, he wasn't always making big money in show business. Reports say that for his first film with Guy Ritchie, Lock Stock, and Two Smoking Barrels, he was paid just £5,000.
This was Statham's first movie job, and Guy Ritchie chose him for the role precisely because of his experience as a market seller.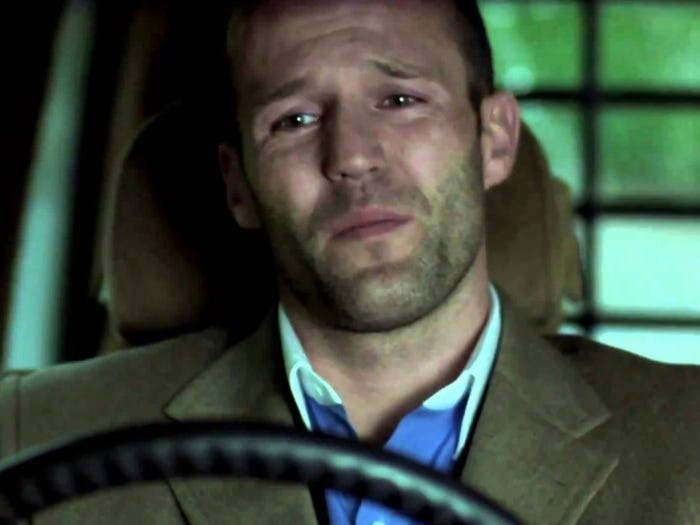 (Images/ Source: businessinsider.com)
Angus T Jones: Where Is The Highest Paid Young Actor Now?
He didn't make much from his second film either. Ritchie paid Statham £15,000 for starring in Snatch, contributing very little to Jason Statham's net worth.
In the late 00s, he started to be cast in larger productions, including The Transporter trilogy and The Expendables. The latter film brought in $274 million in the worldwide box office and cemented Statham as a hard-fighting action anti-hero.
Most recently, Jason has joined the cast of the Fast & Furious franchise. He first starred in 2015's Furious 7 as the villainous brother of popular franchise antagonist Owen Shaw. He reprised the role in subsequent films and also starred in the main franchise spin-off film Hobbs & Shaw.
Unusual Beginnings
Jason Statham wasn't always an actor, though, and had an unusual entrance into the movie business. Born in Shirebrook, Derbyshire, he later moved to Norfolk and developed an interest in martial arts, football, and diving.
In fact, Jason Statham was diving at a high level, even representing Britain at the Commonwealth Games.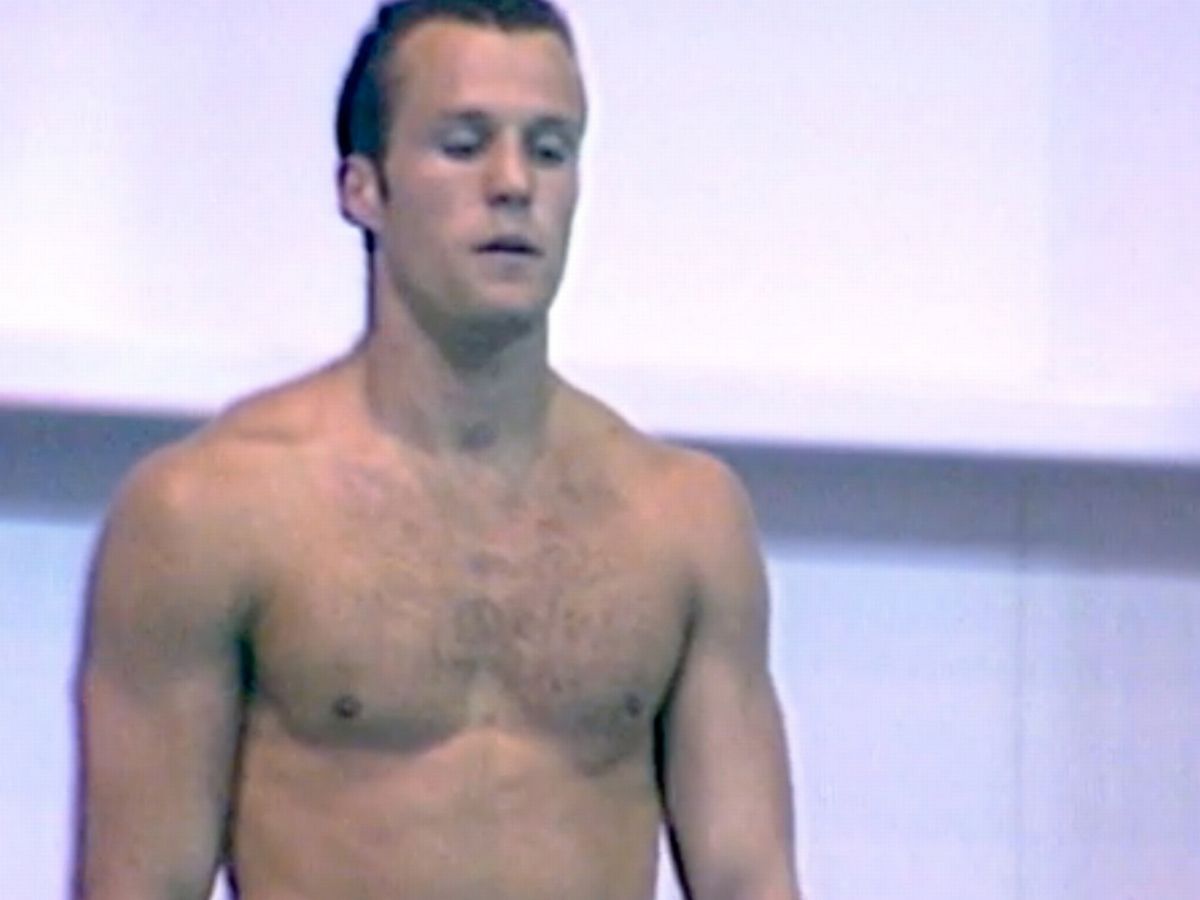 (Image/ Source: mirror.co.uk)

Matt Damon Net Worth: How Much Cash Does The A-Lister Have?
Though he was in Britain's national diving team for 12 years, he never did make it to the Olympics. That has to do with an unfortunate slip-up at the 1990 Commonwealth Games.
He tried a triple somersault but landed awkwardly and was awarded only 13.86 for the attempt.
Speaking about his past life as a professional diver, Jason said:  "Diving was obviously a hobby of mine, and being an amateur sport you can't earn any money at that.
So I used to put money in my pocket while working on the street corners, selling perfume and jewellery, and other goods that were supposedly expensive."
Who is Jason Statham's Girlfriend?
With his rugged good looks and action film credentials, it's no surprise that Jason Statham has managed to bag himself a girlfriend. However, some fans might be surprised to hear who that is.
In fact, Jason Statham's girlfriend is none other than Victoria's Secret model Rosie Huntington-Whiteley. The couple has been together for 11 years, and have a son together, with another child on the way.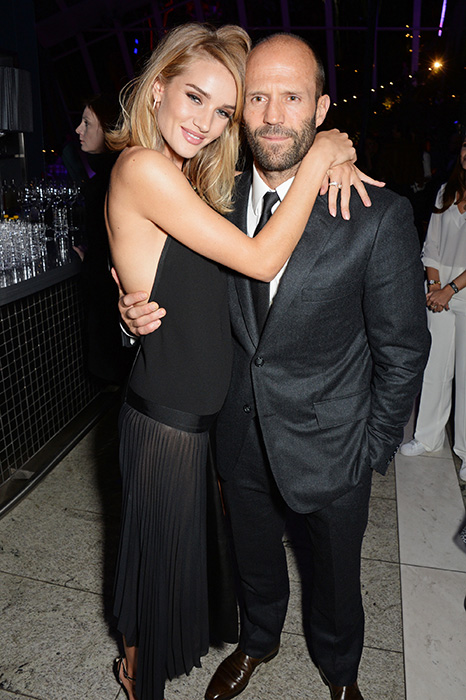 (Image/ Source: hellomagazine.com)
Emma Thompson Husband: Who Is The Actress Married To?
The pair got close while filming Transformers: Dark of the Moon. They confirmed their relationship publicly on the red carpet in 2011.
Jason proposed in 2016, but the couple are in no rush to have the official marriage ceremony. Instead, they're focusing on raising their son Jack Oscar Statham and their careers.
Talking about their plans for the future, Rosie said: "We've been so focused on our work for so long, and Jack came along. We definitely talk about it, we're looking forward to that time, it's also not a huge priority for us, we're so happy.
I think it will be fun to do it when the baby's grown up a bit and he can be involved in the wedding."
Plans for a wedding have been put on the backburner again, though, as Rosie announced this year that the couple are having another child. Announcing the news on Instagram, Rosie posted a picture of her growing baby bump with the caption "Taaa daahhh !! #round2"