Giovanni Pernice Maura Higgins: The Couple Get Serious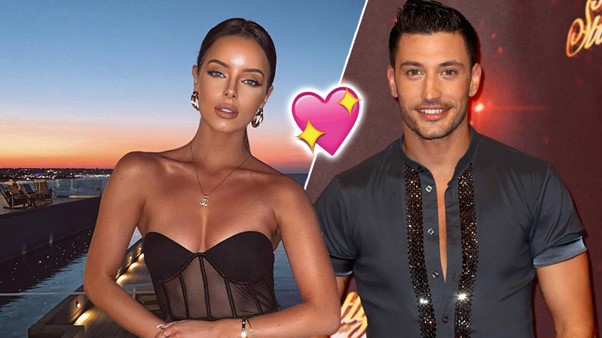 (Image/ Source: capitalfm.com)
Giovanni Pernice and Maura Higgins started dating back in Summer, and it seems like they've quickly become one of Instagram's hottest couples.
If they're not sharing cute snaps on social media, they're off on romantic dates and partying at glitzy events- and they're even talking about moving in together.
So what's exactly going down between the stars?
Let's take a look…
Giovanni Pernice Maura Higgins
Rumours started circling about the pair when they both appeared to stay at the same Cornish hotel for a mini-break in June. This was shortly after Maura had broken up with her fellow Love Island beau Chris Taylor, who she dated for six months.
Strictly Come Dancing pro Giovanni Pernice and Maura Higgins went Instagram official in July- which promptly sent fans into meltdown.
In an adorable snap of the pair by the coast, Maura, 30, simply wrote:
"I'm yours❤️".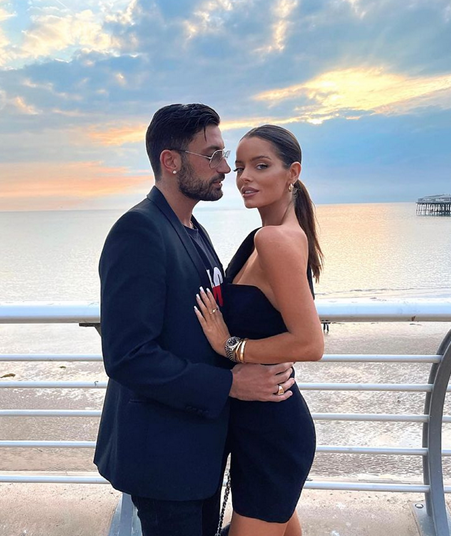 (Image/ Source: Maura's Instagram, @maurahiggins)
Love Island Rebecca: Who has the islander been dating?
The couple were overwhelmed with well-wishers, with one fan writing:
"Gorgeous picture delighted for you both Gio and Maura."
Another said:
"You both look so happy! Gorgeous couple as well."
And we have to admit- they do look pretty amazing together!
Moving In
After dating for a few months, it seems like the pair are ready to take their relationship to the next level.
Maura and Giovanni, 31, are now looking to move in together, and are currently on the hunt for a place to settle down.
A source told the Daily Mail:
"Things have become serious very quickly between Maura and Gio and they are now ready to move things up a level by getting their own place.
They both lead incredibly busy lives and spend a lot of time on the road working – so having somewhere they can come back to and always be together is incredibly important.
They have been talking about it and would like to start looking as soon as they can."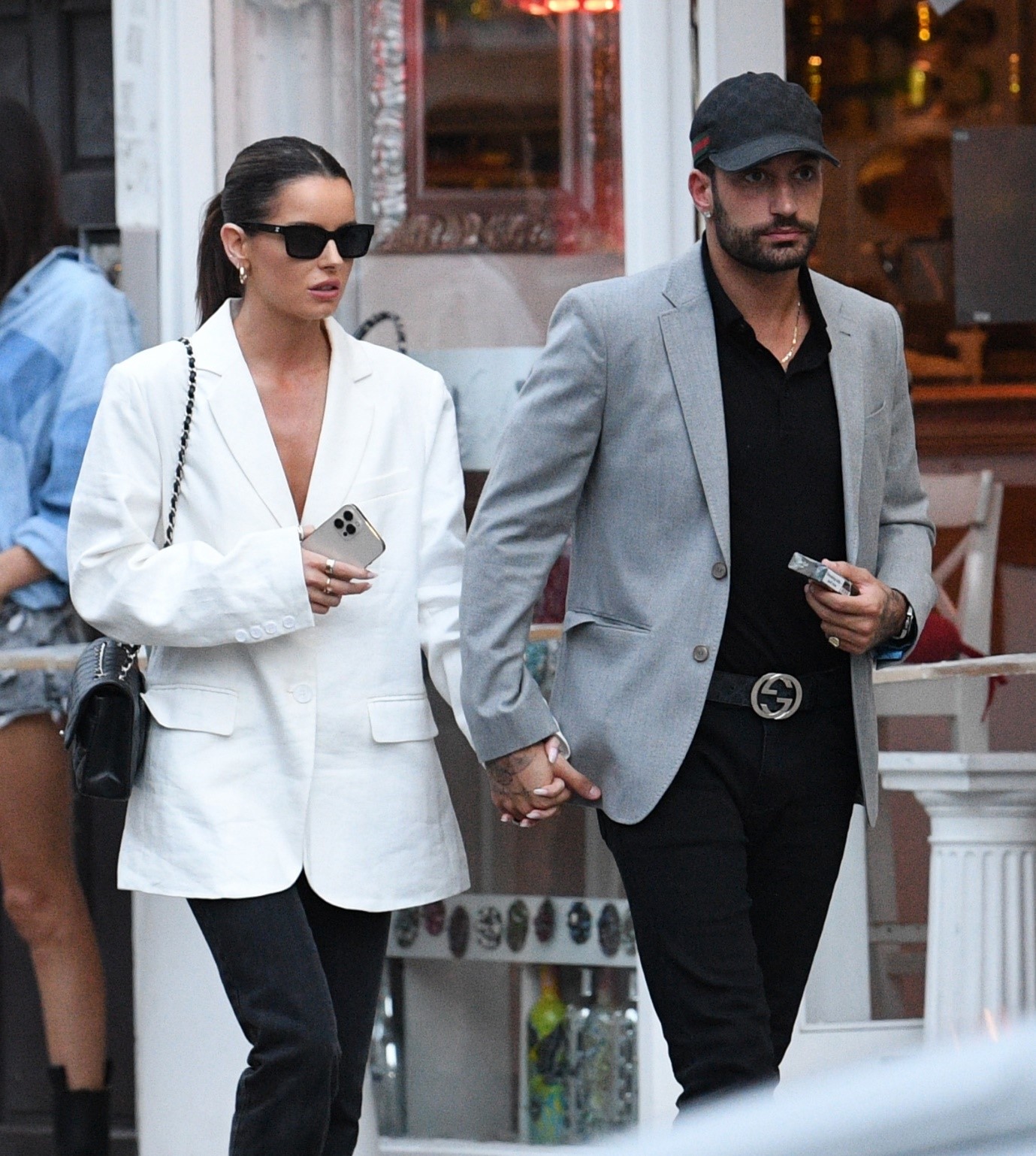 (Image/ Source: thesun.co.uk)
Chloe Love Island: How is she adjusting to life outside the villa?
This comes after Giovanni told The Sun that Maura is "the one" after being "love struck" by the Love Island star. And his pals wouldn't be surprised if he ended up popping the question to the Ann Summers model soon!
"He has fallen for Maura incredibly quickly and right now she comes before everything else in his life".
Trouble in Paradise?
While it seems that Giovanni Pernice and Maura Higgins are more loved up than ever, there's talk that the new series of Strictly Come Dancing may burst their bubble.
The Love Island starlet is reportedly concerned about how the upcoming season of the hit dancing show could affect their relationship.
This has led to Maura giving Giovanni Pernice a stern warning to be "respectful".
A source told New! Magazine:
He's told her getting close and dancing intimately is part and parcel of the show. But she's told him he just needs to be respectful to her.
Dancing is one thing, but he needs to be aware of his behaviour and make sure people know she's his girlfriend.
She knows rumours could swirl about the Strictly curse striking."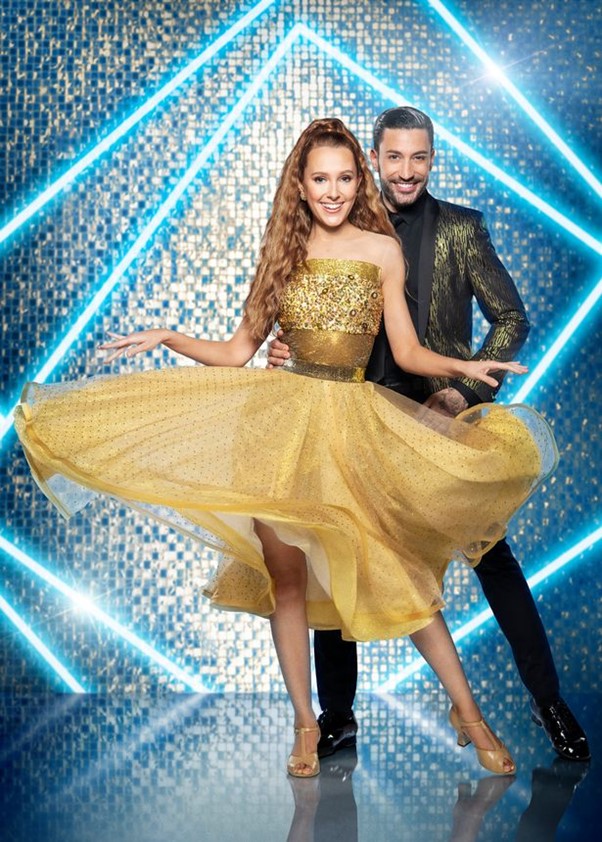 (Image/ Source: mirror.co.uk)
Natalia Zoppa: What is the Love Island star up to these days?
But personally, we don't think Maura Higgins has anything to worry about.
After her initial concern that Giovanni would be paired up with his old flame, Coronation Street beauty Katie McGlynn, things took a dramatic U-turn.
The Strictly star is now working with EastEnders actress Rose Ayling-Ellis, who has been with her long-term partner Sam for seven years.
The star, who was the first ever deaf character to appear in the soap, has been working her socks off with Giovanni as they've practiced their new routines- and it seems like they're firm friends.
You can breathe easy now Maura…