Natalia Zoppa: What Is the Love Island Star up to These Days?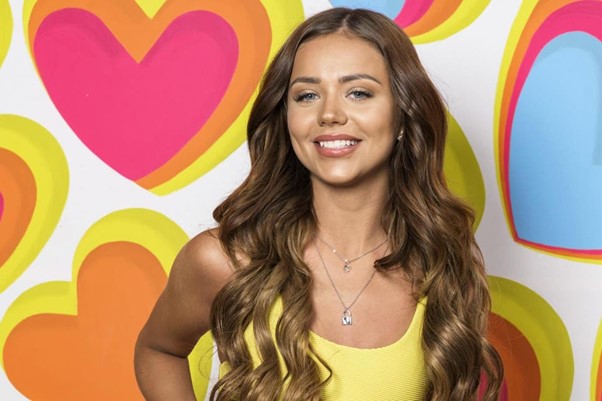 (Image/ Source: standard.co.uk)
Natalia Zoppa was one of Love Island's bombshells in series 6 of the hit reality dating show- but also one of the casualties of the villa too.
After spending just over 2 weeks with her fellow islanders, she was dumped from the show after receiving the lowest votes from the public.
But what has she been up to since her Love Island days?
Natalia Zoppa: Love Island
We were first introduced to Natalia in Casa Amour.
The student and club promoter quickly hit things off with Justin Bieber lookalike Luke M, who was one of the most popular contestants on the show. She later joined him in the main villa.
While Natalia and Luke M spent time getting to know each other, it seemed like all was going well- but Natalia dropped a bombshell and said she wasn't sexually attracted to him. Ouch.
From this point, everyone presumed that was the end of the relationship- including Luke. His head slowly began to turn for fellow islander Demi, but as they grew close, Natalia decided to throw a spanner in the works.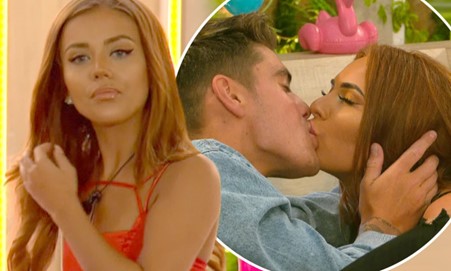 (Image/ Source: dailymail.co.uk)
Arabella Chi: Catching up with the Love Island star
Natalia Zoppa did a complete 360 and told Siânnise and Luke T that she and her former beau Luke M were NOT done- leaving everyone completely confused.
And when new boy Jamie entered the villa, he stole Natalia for himself on day 33. The new couple then received the lowest votes from the public, narrowly missing out on finals week.
Fan Reactions
Natalia isn't one of the most well-known islanders from the show- and her relationship with Luke M may be the reason as to why.
Fans weren't very happy with Natalia's U-turn over Luke M, and took to Twitter to vent their feelings.
One fan raged:
"Natalia doesn't want Luke but wants to keep him around so she doesn't get dumped from the villa."
While another one wrote:
"I think Natalia is going to realise that what saved her is being with Luke M and start trying to crack on with him. Hopefully he doesn't fall for it."
Oh dear.
But it seems like the Love Island star hasn't wasted too much time worrying. Now an Instagram model, Natalia has forged a career on the social media site, and has 253k followers.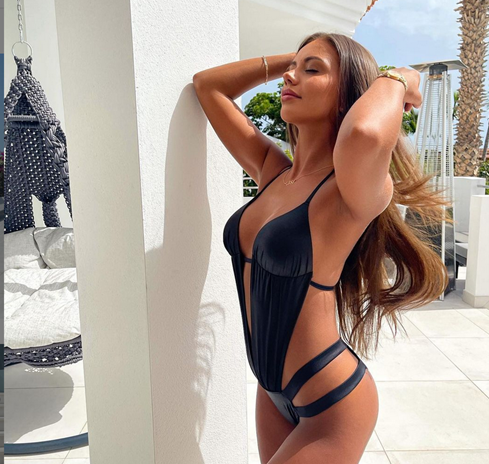 (Image/ Source: Natalia's Instagram, @nataliazoppa)
Eve Gale: Life after Love Island
She enjoys plenty of swanky sponsorship deals and collaborations, and works in partnership with brands such as Lipsy and Lounge Underwear.
After the villa
So what else has Natalia Zoppa been up to?
Well, apart from sharing adult content on the website OnlyFans, she's also hit the headlines after it was reported that football ace Jack Grealish had tried to slide into her DMs– until Natalia's boyfriend caught wind of it.
The Love Island star has been dating long-term beau Hass Saleh, who was quick to share Jack's pass at his girlfriend on his TikTok account.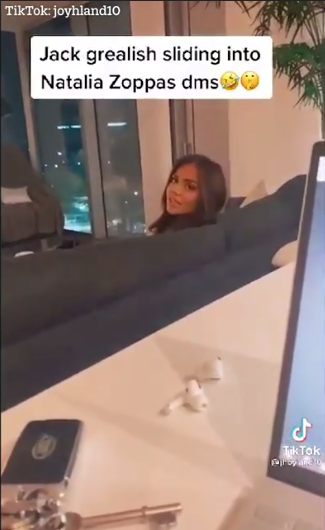 (Image/ Source: dailymail.co.uk)
Amber Davies Love Island: Where is the reality starlet now?
In the video, Hass shows a message from Jack on Natalia's phone with the caption:
"As if today couldn't get any weirder, the best player in the Premier League tried to chat up my missus."
Natalia also featured in the video, and said she will definitely NOT be sending Jack Grealish her OnlyFans link.
A source reportedly told The Sun:
'It was all a bit of a laugh for Natalia and her boyfriend, neither of them took it seriously…
'He wasn't having a go at Jack, he thought it was a good opportunity for her to draw attention to her social media and OnlyFans because she thrives on having as many followers as possible.'
So it seems like Natalia Zoppa won't become a WAG anytime soon then…