Amanda Owen Twitter: The Star's Social Media Controversies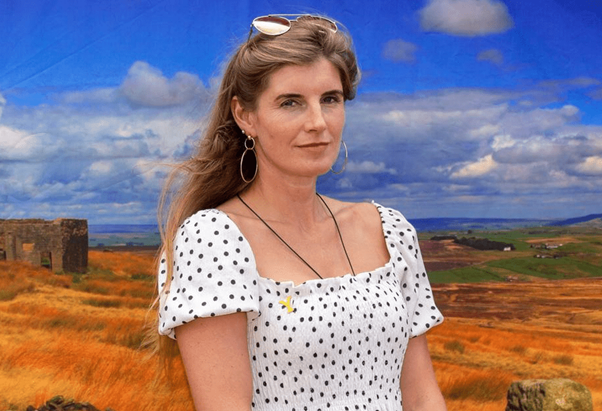 (Image/ Source: tvguidetime.com)
Amanda Owen and her family have done fairly well for themselves in recent years.
Their TV docuseries Our Yorkshire Farm has catapulted the family into the limelight- but it seems that Amanda is the only family member embracing stardom.
While husband Clive prefers to live a private life away from social media, Amanda has continued to build her platforms- which has made her something of a farming influencer.
But the TV shepherdess has landed herself in hot water with fans on a few occasions…
Amanda Owen Twitter
Amanda Owen certainly isn't shy of sharing her opinions, and she hit the headlines earlier this year for her scathing comments on millennials.
She famously said that parents are to blame for creating a snowflake generation of "useless" children– and the TV star has had to deal with the fallout of her comments on Twitter.
In an interview with the Radio Times, Amanda said:
"The snowflake generation, they can't do anything.
They don't know anything about how to look after themselves, or a work ethic, all of that has gone out of the window. It's our fault as parents.
"If you put your child on a pedestal, with no sense of independence, and think you have got to entertain them the whole time, what can you expect? I rebuff swaddling children, because I want to see them go on and do well and be themselves."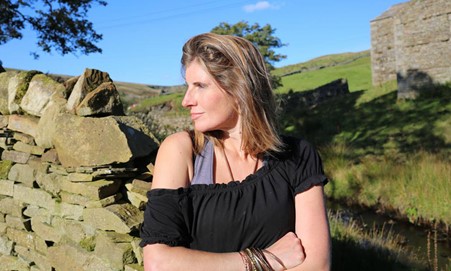 (Image/ Source: hellomagazine.com)
James Martin Net Worth: How much does the TV chef make?
This sparked a backlash from newspapers and social media users- but some praised the star for her no-nonsense approach.
When the uproar showed no signs of dying down, Amanda Owen was forced to state that her comments were taken "out of context":
"It was absolutely out of context because there is nobody who is more on the side of parents and family life than me.
And I have never ever set myself on any kind of pedestal as a parenting guru."
Trolls
At this point, Amanda Owen was starting to become a target for internet trolls- and would often receive abuse from internet users about how her children "won't cope in real world" after their quaint farm upbringing.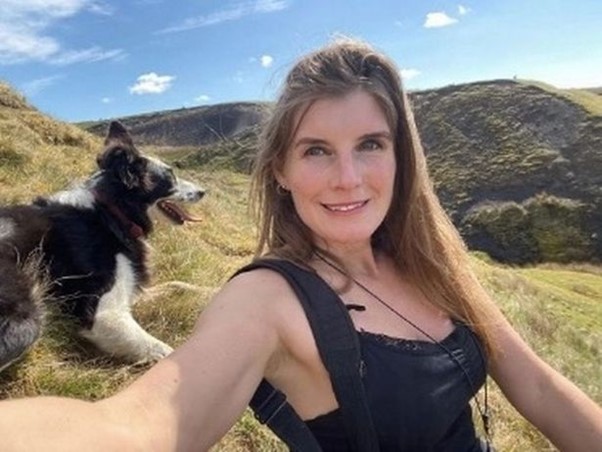 (Image/ Source: dailystar.co.uk)
Frank Lampard Net Worth: The low down
But the Our Yorkshire farm star was quick to hit back, and defended her unconventional ways of bringing children up on her farm.
Speaking on Sophie Ellis Bextor's podcast, Amanda said:
"They [my children] are getting really good life lessons they can translate and take to any other life wherever that should be – whether it's in the countryside or in the city."
Selling Out?
As all of this wasn't enough, hardcore fans of Our Yorkshire Farm then started to accused Amanda of "selling out" after posting a sponsored advert to her Instagram.
The shepherdess uploaded a cute snap with son Miles, while promoting Crave Pet Food protein strips for their sheepdog Midge.
While many celebs now use sponsored Instagram posts to bring in the cash, a number of the farmer's followers weren't best pleased- despite Amanda only posting just one advert to social media.
One fan wrote:
 "Nooo don't sell out to these companies, keep it real!".
Another added:
"Sad to see that you have started to endorse products Amanda.
Part of the appeal of your program has been your isolation from the commercial rat-race. Please don't let them spoil you and your beautiful family."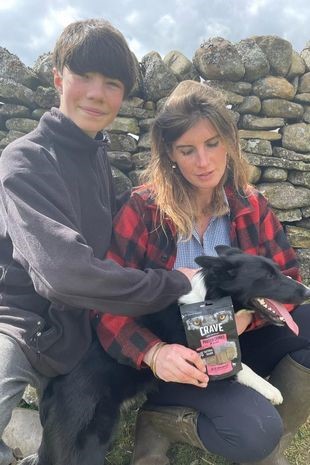 (Image/ Source: Amanda's Instagram, yorkshireshepherdess)
Alex Jones One Show: The star shows off her new daughter
But other fans were quick to defend the TV star, which started quite the debate in the comments section…
One follower was quick to speak out against those slamming Amanda, writing:
"Stop telling her not to advertise… Keep up the good work Amanda, you and your family and farm deserve all the greatness".
Personally, we can't blame Amanda for trying to make some money for her husband and family. She's got nine children after all!