News
Alesha Dixon Pregnant: How Many Children Does the Star Have?
Alesha Dixon Pregnant: How Many Children Does the Star Have?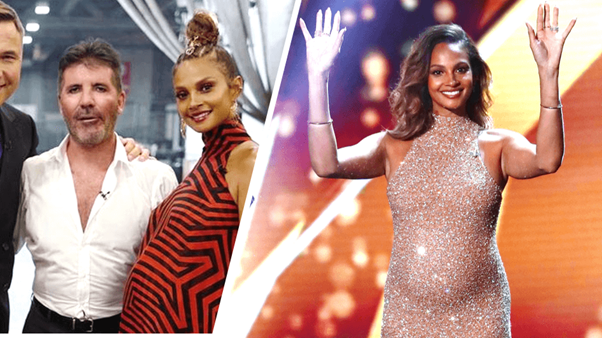 (Image/ Source: talentrecap.com)
Alesha Dixon has had something of a meteoric rise since her Mis-Teeq days.
After enjoying numerous stints on Britain's Got Talent and Strictly Come Dancing, the former pop star has settled down to start a family- and its safe to say that her kids are absolutely adorable!
So how many children does Alesha Dixon now have?
Let's get the gossip…
Alesha Dixon Pregnant: Azura
Alesha Dixon now has two children; eight-year-old Azura, and Anaya, who has just turned two.
The former pop star announced that she was expecting on her 35th birthday back in 2013, but did her best to keep her pregnancy journey under wraps.
Alesha had been dating her partner Azuka Ononye, for a number of years at that point, but nobody really knew they were together.
Speaking on the Happy Mum Happy Life podcast, the former pop star said:
"So, the first thing was, well no one even knows we're in a relationship and now I'm pregnant…
How are we going to get around this? We'll just hide it.
I don't want to say 'I'm pregnant' when people don't even know I'm in a relationship and then distract from the show".
After a fairly low-key pregnancy, Alesha Dixon gave birth to baby Azura, who quickly turned into a miniature version of her famous mum.
Now eight years old, it seems that Azura is already a star in the making, and has recently worked as a child model for George at Asda.
(Image/ Source: Alesha's Instagram, @aleshaofficial)
Rita Ora Boyfriend: Who is the singer hooking up with?
Sharing a cute snap of their photoshoot together on Instagram, the Britain's Got Talent judge wrote:
"Her smile lights up a room! 😀 Loved working with my little angel on my 2nd collection with @georgeatasda and I can't wait to see your little ones wearing it too 🧡🧡🧡".
Go Azura!
Alesha Dixon Pregnant: Anaya
Alesha's youngest daughter Anaya arrived back in August 2019.
While the former Mis-Teeq star tried to keep her pregnancy under wraps once again, it seemed that her co-stars on Britain's Got Talent had other ideas!
Her second pregnancy was announced during Ant and Dec's opening musical number as the Britain's Got Talent live shows kicked off last year, during which they sang the lyrics 'Alesha is expecting'. So much for keeping things quiet…
Alesha Dixon finally felt happy to introduce her new baby on her 41st birthday in October 2019 in a heartfelt Instagram post, and described as Anaya as a "little angel".
Anaya is now two years old, and it seems like she's already getting into a fair bit of mischief.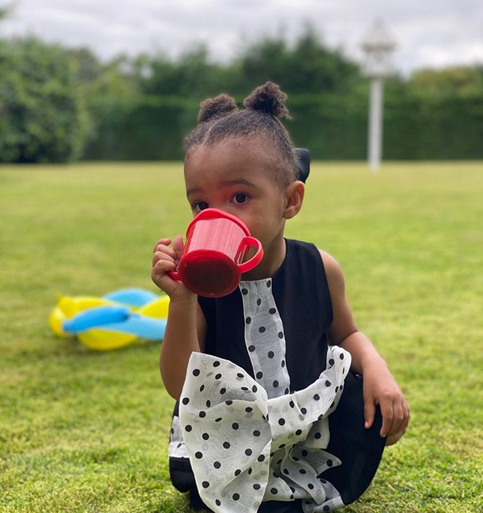 (Image/ Source: Alesha's Instagram, @aleshaofficial)
Ashley Banjo Child: The Diversity star shows off his beautiful kids!
Alesha Dixon gives her fans plenty of insights into her family life on her social media channels, and Anaya is often pictured playing outside- and occasionally jumping on her dad too!
Baby Daddy
So who's the man who's helped Alesha bring her gorgeous girls into the world?
The pop star's partner is dancer Azuka Ononye, who's been in the entertainment industry for a whopping fifteen years.
He's worked with the likes of Alexandra Burke and Tinie Tempah, and has built up his work as a choreographer, actor, writer, creative director and a voice-over artist. He's a busy man!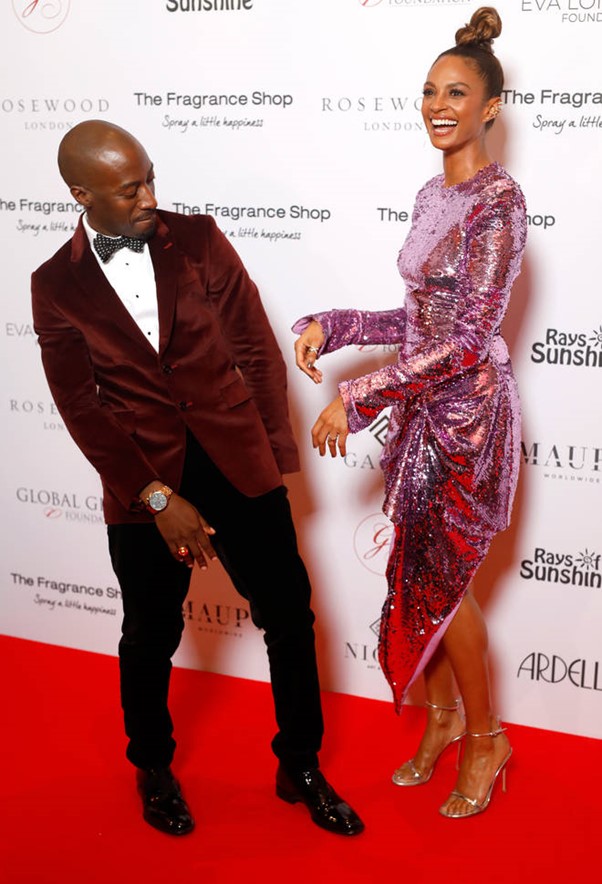 (Image/ Source: heart.co.uk)
Piers Morgan Wife: Who is the journalist married to?
There have been rumours that the pair married in 2017 in a secret ceremony, but nothing has ever been officially confirmed. Alesha hasn't been spotted wearing wedding ring, but she's frequently referred to Azuka as her husband.
Chatting with Piers Morgan, the singer said:
"I am authentically myself when I'm with him.
"I don't have to be anything other than who I am and it's a great feeling when you can just be yourself with someone. And it's like being with my best friend every day."