News
Sophie Hermann and Tom Zanetti: Why Did They Split?
Sophie Hermann Tom Zanetti: Why Did They Split?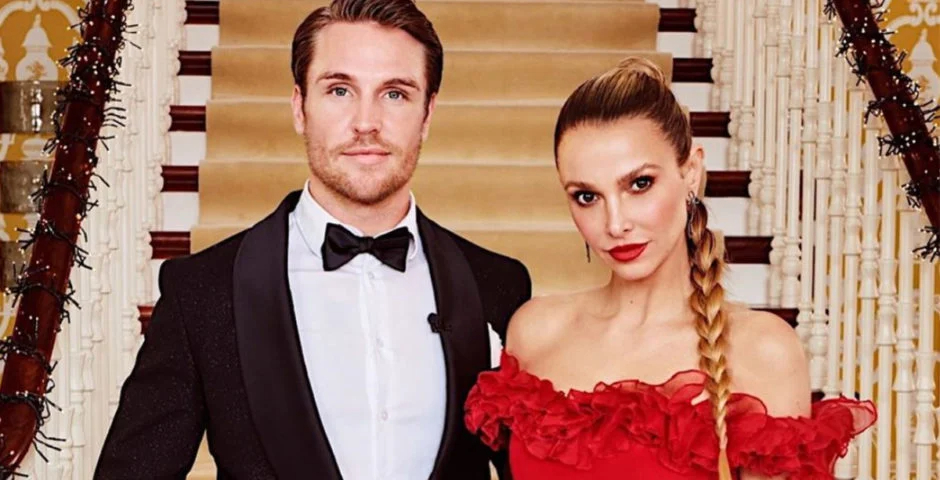 (Image/ Source: thetab.co.uk)
Made in Chelsea star Sophie Hermann and DJ Tom Zanetti found love on ITV dating show Celebs Go Dating.
The pair were a firm favourite for viewers, and things moved fast, with Tom joining the cast of Made in Chelsea to spend time with Sophie.
However, just six months after their relationship blossomed, they've called it quits.
But why have Sophie Hermann and Tom Zanetti split up?
Sophie Hermann Tom Zanetti Relationship
When Sophie Hermann and Tom Zanetti met on Celebs Go Dating, the DJ admitted that he didn't even know that Sophie was a celebrity.
While the show aims to pair celebrities with ordinary people, the couple broke the rules when they confirmed they were dating and continued their relationship after filming ended.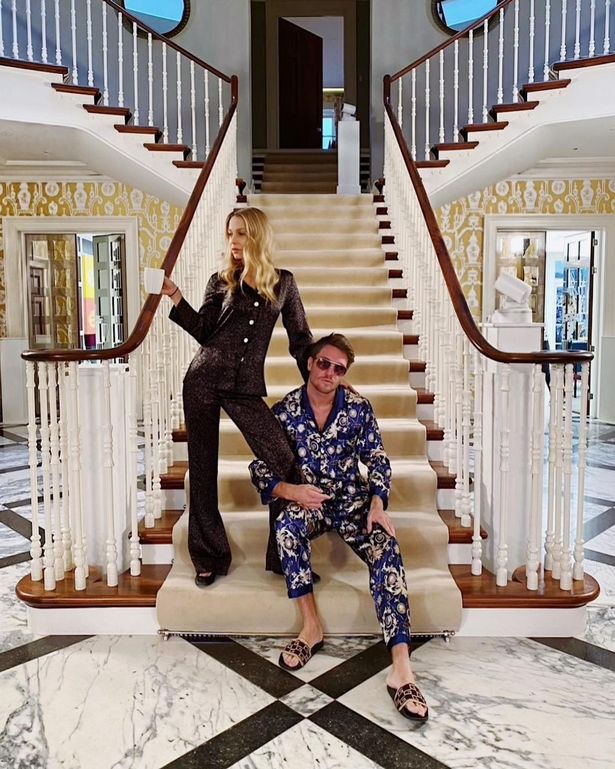 (Image/ Source: ok.co.uk)
Nadia Celebs Go Dating: Why Did She Leave?
However, in June they shocked everyone by announcing their split. Since then, they have unfollowed each other on Instagram and deleted all photos of each other from their accounts.
Before the split, Sophie opened up about their relationship, saying: "I wouldn't call it a relationship anyway. We have never defined anything because we only had the time to see each other for a short amount of time."
According to reports, the couple just couldn't make the distance work. Sophie lives in London while Tom lives in Leeds in order to be close to his son, Deaconn.
One source said:
"It was a shock to everyone because they seemed so in love, but it was so intense meeting on CGD, then moving in together on MIC – it was a lot, very soon.
At the end of the day, she lives in London, he's up in Leeds for his son, and while it worked when they were living together and on TV, it didn't work out in real life."
Did Sophie Hermann Have Something With Curtis Pritchard?
Fellow Celebs Go Dating and Love Island star Curtis Pritchard attempted to put a spanner in their relationship earlier this year by sending Sophie flirty messages.
The professional dancer apparently wanted to steal Sophie from Tom, but it didn't look like he succeeded.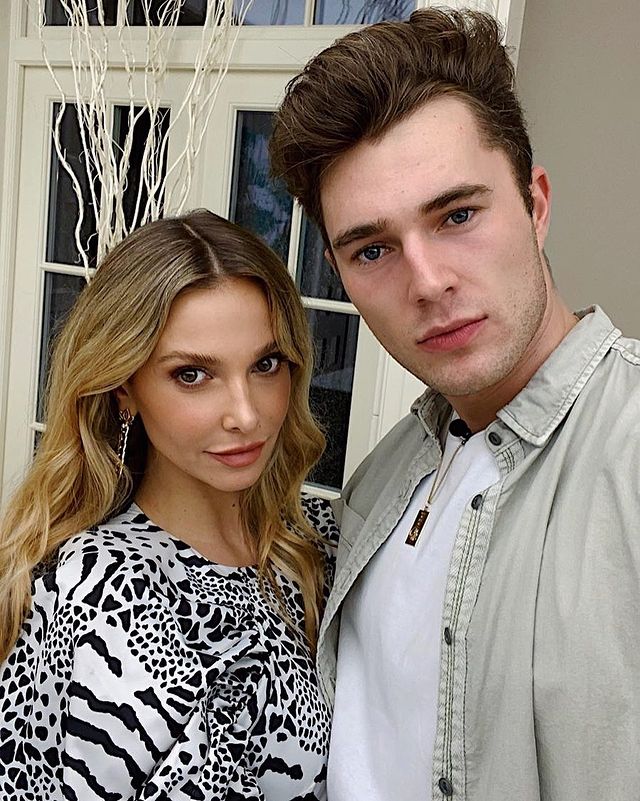 (Image/ Source: Instagram @sophiehermann)
Curtis Pritchard Net Worth: What Does Dancing Pay?
According to Sam Thompson, Curtis sent Sophie a voice note describing a sex dream he had about her.
Shockingly, this occurred after filming had finished on the series, and Sophie was happily coupled up with Tom.
Who are Sophie Hermann and Tom Zanetti?
Sophie Hermann was born in Munich, Germany, and spent her childhood at elite boarding schools in Europe.
She studied Fashion Design and Fashion Business at Instituto Marangoni in Milan and started her career with her own clothing brand, Sophie Hermann London.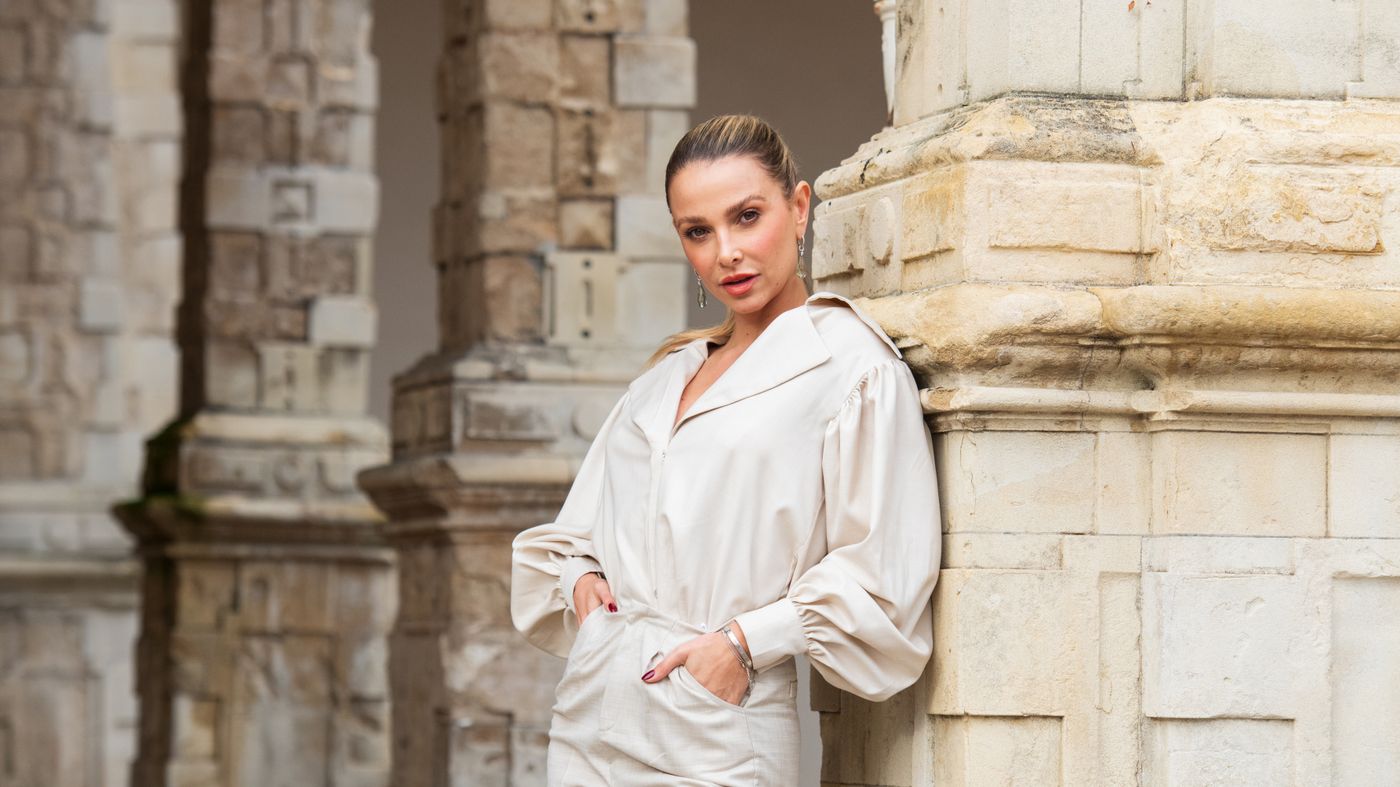 (Image/ Source: graziadaily.co.uk)
Sophie Made In Chelsea: Everything You Need To Know
Sophie joined the cast of Made In Chelsea in 2013 but took a break from the show in 2015. She returned to the show in 2017, and in 2021 joined the cast of Celebs Go Dating: The Mansion.
Leeds-born Tom Zanetti already had a successful career as a DJ before he joined Celebs Go Dating, and has also appeared on First Dates.
He started his music career performing in clubs aged just 17, the same age that he had his son. His song 'You Want Me' charted at 22 in the UK charts in 2016.
He made headlines in 2017 when Katie Price reportedly sent him saucy texts behind her husband's back. However, he insists nothing happened between them.
Who Are They Dating Now?
With the breakup still fresh, it's unlikely that Sophie will be getting close to anyone soon. Before Tom, she had been romantically linked to a host of stars, including actor Johnny Depp.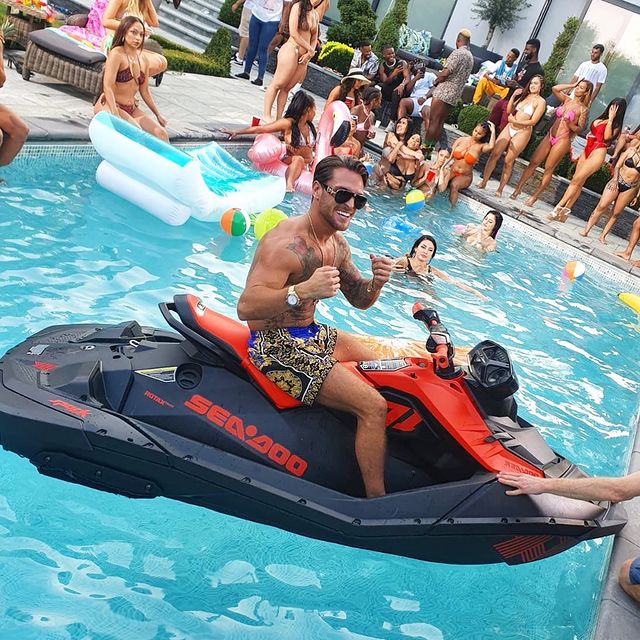 (Image/ Source: Instagram @tomzanettiz)
However, Tom has been pictured getting close to a certain Love Island star while on holiday in Ibiza. The DJ was pictured with Arabella Chi at a club last month, shortly after his split with Sophie.
Tom didn't bother hiding his new friendship, posting plenty of Instagram Stories showing the pair having lunch and hanging out on the beach.
He has also been getting close to his model friend Chloe Saxon. The pair were seen in a friend's Instagram Story in June, captioned "My two love birds".