News
Sophie Made In Chelsea: Everything You Need To Know
Sophie Made In Chelsea: Everything You Need To Know
She's arguably one of the best cast members in the reality TV series, but does Sophie (Made In Chelsea) have any brains behind the beauty?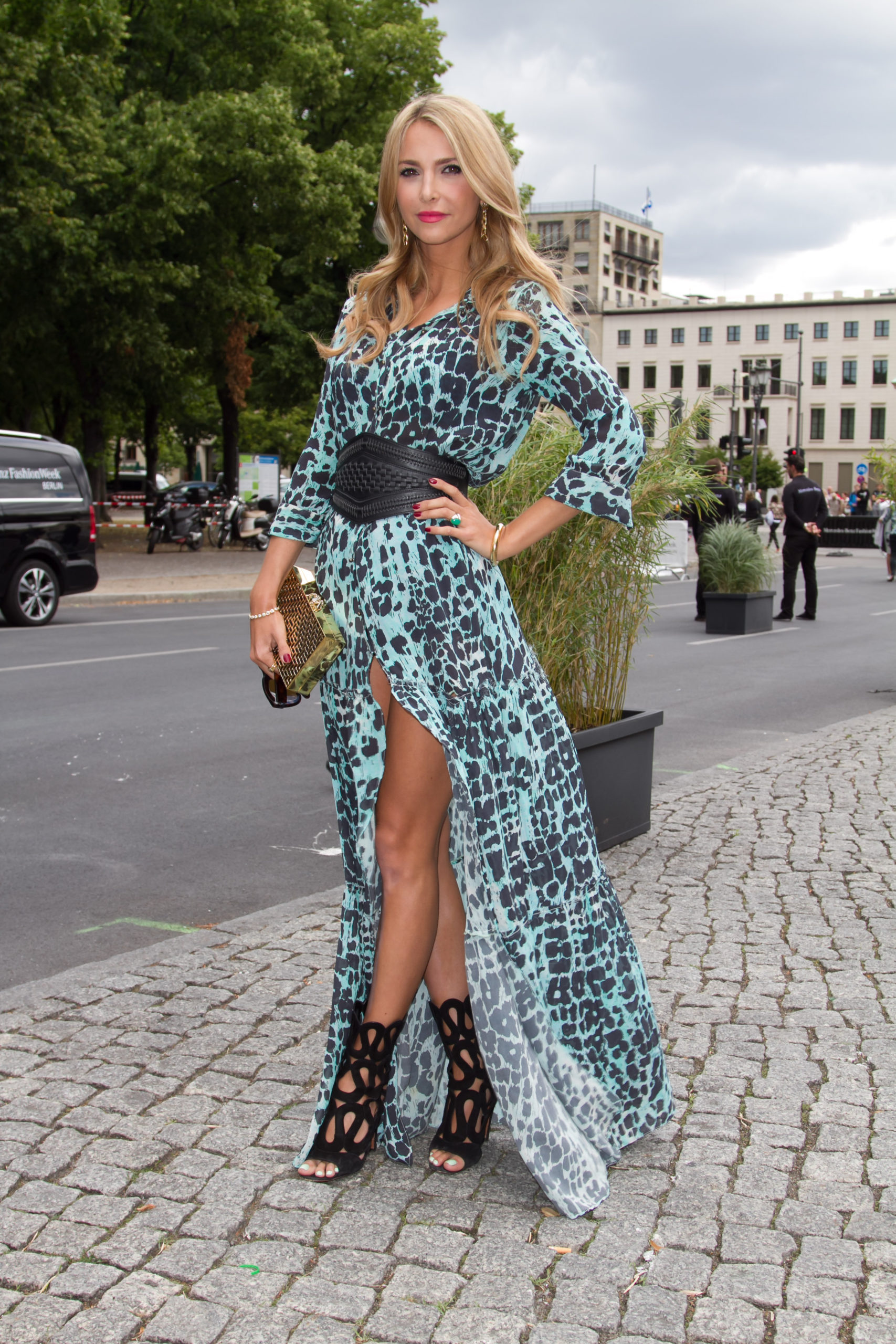 Image Source/ Spears Magazine
What's her background?..
Sophie Caroline Hermann was born on January 30th 1987 in Munich, Germany.
Her father is consultant Dieter Hermann, who married German actress Uschi Glas in 2005. It's unknown who her birth mother is but she has one younger sibling, a sister called Charlotte.
Her biggest claim to fame is that she is the grand daughter of Mustang jeans founder, Luise Hermann.
Growing up she went to three different boarding schools, most famously the Institut auf dem Rosenberg Boarding School in St.Gallen, Switzerland.
After high school, she went on to study Fashion Design and then Fashion Business at the Instituto Marangoni in Milan.
Her dream has always been to be a fashion designer; in an interview, she stated:
'I started designing when I was about 8 years old.

'Because we lived in a very small town, there weren't many places to wear what I made, so, every winter holiday when we went to Saint Moritz, I was so excited because I could dress up for New Years Eve. I designed dresses for my sister, my mum and myself for the occasion, and then mum would bring it to the tailor, and we would get it made from scratch.

'That's how it started and that's what I always wanted to do'.
After studying in Milan, her dreams finally came true as she created Sophie Hermann London.
Speaking about living in London, she said:
'You can normally find me cruising between Chelsea, Knightsbridge and Mayfair.

'However, I just moved to Holland Park and I'm LOVING it. It's the perfect mix of London for me. Busy High Street Kensington, beautiful parks, stunning Georgian and Victorian villas'.
In an interview she said that her favourite thing about England is
'So hard to narrow down! I'll have to say the Monarchy and the humour'.
How did she get on Made In Chelsea?..
Sophie is the best friend of fellow Made In Chelsea star Victoria Baker Harber.
Image Source/ Instagram
She joined the SW3 based TV show in series six alongside Sam Thompson and Stephanie Pratt. In an interview she was asked what is the boldest thing she has ever done and she answered:
'Coming onto a TV show having never done anything like that before. That took balls, and mine are huge'.
She might have 'huge balls' but that doesn't mean she doesn't want a break from the limelight every now and again. Occasionally Sophie takes a break from Made In Chelsea – she first took part in the show in 2013, then again in 2015 and again in 2017. Talking about her latest return though, she said:
'After two and a half years without Made in Chelsea, I felt the time was right to go back and stir things up'.
And that she has done…
The best Sophie (Made In Chelsea) moment…
One of best moments on the show was when she referred to Sophie 'Habbs' Habboo as multiple animals:
Video Source/ YouTube
For those of you who don't keep up with the SW3 drama, after Jamie Laing broke up with model Heloise Agostinelli, he swiftly moved on to Habbs who kept it from Heloise.
Sophie, who is good friends with 'Ell', was far from happy about this. Talking more about her friend, Sophie said:
'One of my closest friends is Eloise, the girl I defended on Made in Chelsea. She's only 20…

'Eloise reminds me so much of myself when I was that age. I'm literally 12 years older than her, so sometimes I'm like "no, you don't have to do that", like trying to give her advice, but people have to go through their own things.

'I believe in standing up for myself and standing up for my friends, and it also means calling out other women when they mess up like what happened on the show.

'I felt like because Eloise wasn't on the show anymore, she had no voice in the situation, and I felt genuinely that that was such a friendship betrayal that I had to say something.

'I'm not trying to bring a woman down by calling her a "snake", but I said that because I was genuinely shocked by her behaviour and I hope that she takes this on board for her future and grows from it'.
She has since admitted that she doesn't regret the situation, but she:
'had that talk with Jamie after the whole "snake" thing… I was really disappointed in him and upset by him, and unfortunately there were things said there that I think were probably not meant for TV, but they were still aired'.
Talking of snakes…
One sign of a business lady is knowing how to make money on your catchphrases and that's exactly what Sophie has done!
She has teamed up with SocialSophy to create a jewellery line based around snakes. The website states:
'"I don't speak snake", but I love wearing snake jewelry full of sparkly diamonds.

'This collection is all about the extraordinary. Exclusive and luxurious designs that enable you to compose your own mesmerizing look.

'These pieces will bring your uniqueness to light. What spells more mystery than the symbol of a snake? Sleek, elegant, sassy and rebellious. Is it not a part of us?

'This collection is an incredible creation by our beautiful muse Sophie Hermann to enhance your looks with some sleek elegance and rich sparkle, hand made out of 9 karats Rose Gold or plated Sterling Silver full of Diamonds and other amazing gemstones'.
She unveiled images from the campaign on her Instagram account:
Image Source/ Instagram
The collection features earrings, rings and necklaces which start at £134.55.
Who has the blonde bombshell dated?..
Unlike the rest of her co-stars, Sophie is rarely seen dating her SW3 mates. Speaking about why this is, she said:
'I am 32. I am never going to date someone who's 22.

'The pool in the show is very small! It's too small for me to fish in!'.
One fellow Made In Chelsea star she has been interested in is Fredrik Ferrier – who happens to be 30 years-old.
The pair were seen getting cosy in 2017 but after just one date together, they decided that they are better off as friends.
Image Source/ Instagram
She has also dated Jonny Hynes; the presenter of Skype's One To Watch.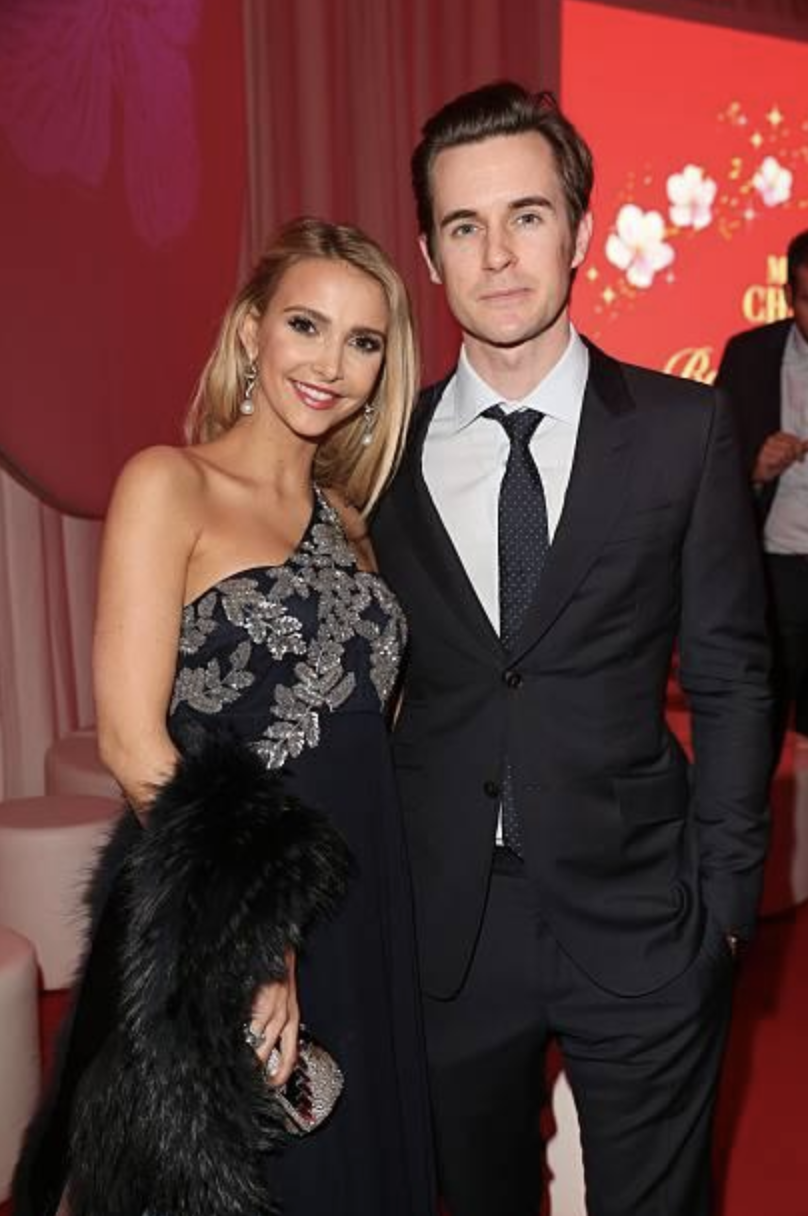 Image Source/ TwoEggz
It is unknown who else Sophie has dated and if she is currently dating anyone. Speaking about her exes though, she says that they are:
'a bunch of very lucky guys'.
It seems like she is the lucky one though after revealing that one of her former flames got a birthmark removed from a certain somewhere…
This week @sophiehermannUK tells @jamielaing_UK and @lilahparsons about a surprise from an ex. Listen in full and subscribe to the #MadeInChelsea Podcast here: pic.twitter.com/uVnk8M3Xa7

— Made in Chelsea (@E4Chelsea) June 12, 2019
Image Source/ Twitter
What is the net worth of Sophie (Made In Chelsea)?..
According to Spears, Sophie Hermann has a net worth of over £3.5 million!
It is believed that Sophie gets her millions from the Mustang label; however, her father sold his share of the company in the 1990s.
She admits that at the time she was like "What is he doing?!" but now is supportive of his decision.
Her jewellery line, clothing line and Sophie's Made In Chelsea work are also believed to help towards her net worth.