Stephen Bear Net Worth: How Rich Is the Controversial Star?
(Image/ Source: thefamousdata.com)
Stephen Bear is well known for his reality TV appearances- he's starred in everything from Celebrity Big Brother, Ex on the Beach and Just Tattoo of Us, which has helped him earn his fortunes over the years.
However, the star's fame has come at a price. Stephen has been caught up in several controversies this year, which may well put a dent into that hard-earned cash.
So how much is the Ex on the Beach star worth?
Stephen Bear Net Worth
Reality star Stephen Bear is worth an estimated £288,000.
Stephen landed his big break in Shipwrecked: The Island back in 2011, where he was an immediate hit with fans.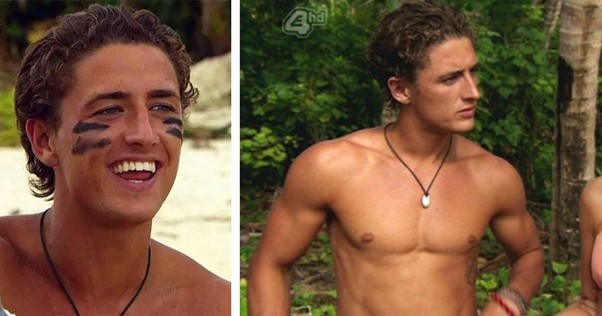 (Image/ Source: thetab.com)
Kyle Christie: Who is the Geordie Shore star's partner?
The star dropped off the radar for a while after his Shipwrecked stint, but found fame once again when he appeared on Ex on the Beach in 2015 with ex-girlfriend Megan McKenna and Vicky Pattison.
Riding on the back of his reality TV success, Stephen then joined the cast of Celebrity Big Brother in 2016. He immediately hit things off with former X Factor contestant Chloe Khan– even though he was still dating Lillie Lexie Gregg at the time.
The star later broke down about cheating on Lillie, but this didn't stop him from going on to win the show.
Despite bagging the top prize, the star was the lowest paid housemate for the series- taking home £12,000 for his time in the house. Other cast mates such as Christopher Biggins were rumoured to have pocketed 12 times this amount.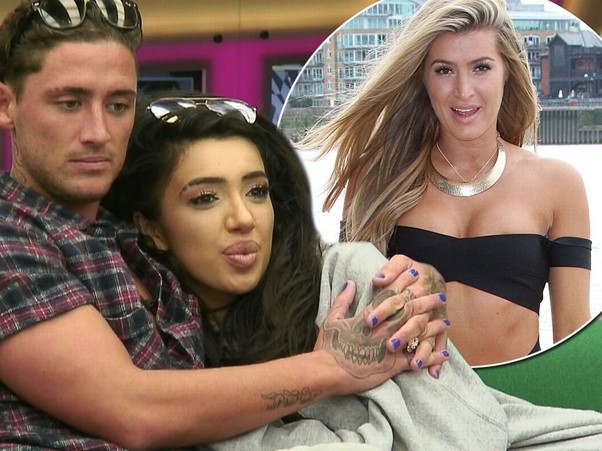 (Image/ Source: themirror.co.uk)
Frankie Sims: Who is the TOWIE star dating?
And it seems like there was a reason for that…
"[Bear] had hoped he would be able to cash in with big bucks magazine deals with his girlfriend after leaving the house, having split with his manager and signed to the same management team as Lillie to make it happen.
"But now that he has cheated on her with Chloe Khan he will have to work hard to build the relationship back up again."
After losing out on those lucrative magazine deals, Stephen Bear's net worth was boosted after he went on to star in Just Tattoo of Us, as well as three series of MTV show The Challenge. Stephen also released his own book back in 2017- Bear's Necessities.
Controversy
Earlier this year, the reality star came under fire for sharing sexual images of himself and ex Georgia Harrison online- without her consent.
He was arrested at Heathrow Airport in January after arriving back in the UK from Dubai.
Stephen Bear appeared in court in Colchester, Essex this month for posting home CCTV of himself and Georgia onto illicit websites.
The Ex on the Beach star has also been banned several times from Instagram and TikTok after he posted a compromising video of himself with an allegedly underage girl.
Following the backlash of the allegations, Stephen decided to flee his home and move back in with his parents after he received multiple death threats. The star has now also been dropped from his ongoing role in The Challenge.
But Stephen continued to fan the flames of the controversy, and tweeted:
"Imagine people are so obsessed with you they mass report your account for no reason … @tiktok_uk gone .. @instagram gone .. what's gonna go next ? #hatersgonnahate 🐾"
After his hearing, the reality star took to a new account on Instagram, and claimed that a woman tried to throw a tomato at him outside the court. He also said that he was planning on punching the woman.
Recording a bizarre video of himself, Stephen said:
"She's only thrown a tomato. I thought she was running for the bus. She's thrown a tomato at me. She's going "boo".
As she's thrown it I've slipped it, she's coming towards me I was going to give her a little twist, cheeky uppercut".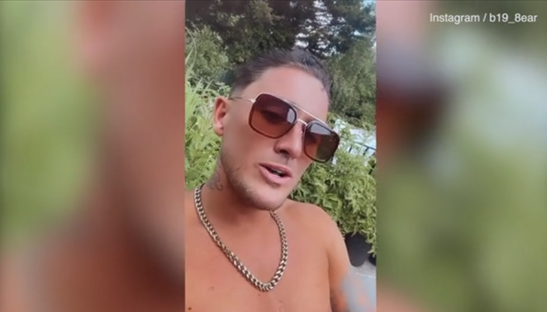 (Image/ Source: dailymail.co.uk)
Liv Bentley: What do we know about the Made in Chelsea star?
It was later proven that the reality star's claim wasn't true.
Essex Police released a statement for Stephen Bear's case, and revealed:
"A man has been charged in connection with an investigation into the disclosure of intimate photographs without consent.
"Stephen Bear, 31, of Loughton was arrested in January.
"He has now been charged with voyeurism, disclosing private, sexual photographs and films with intent to cause distress, and harassment without violence."