Liv Bentley: What Do We Know About the Made in Chelsea Star?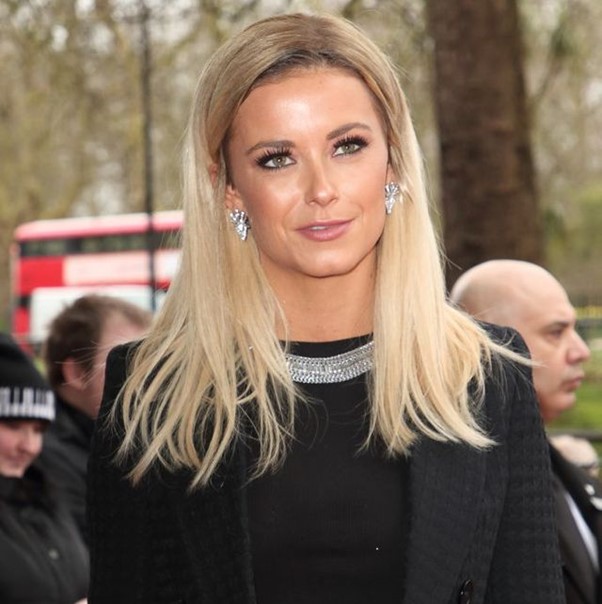 (Image/ Source: cosmopolitan.com)
It's safe to say that Liv Bentley has made quite an impact since appearing on our screens on hit reality show Made in Chelsea.
Joining the cast back in 2016, Olivia Bentley has made a name for herself as a straight-talking bombshell- and she's certainly not afraid of an argument or two!
But what do we know about the reality star, and who is she currently dating?
Liv Bentley: Early Days
Liv Bentley, now 26, is a fashion and fine art photographer who specialises in nude photography. She's completely self-taught, and uses her rural upbringing as inspiration for her work.
During her career so far, she's produced tonnes of galleries and exhibitions, and models on occasion too!
The star previously studied at the swanky £28,000 a year Bradfield College, which is a boarding school in Berkshire.
It's also well-known that the star suffers from alopecia, a hair loss condition.
Liv has previously opened up about how her alopecia had affected her confidence over the years in an interview with Cosmopolitan:
"As a teenager, I'd always been self-conscious that I looked like a boy, and having these problems with my hair has compounded that.
I would try all sorts of things to make sure no-one knew what was happening. I'd pull the rest of my hair over the bald spot and wear hats.
Then I tried clip-in hair extensions, which is actually one of the worst things you can do, as it can over-stress the hair. Now I often wear wigs and keep it short."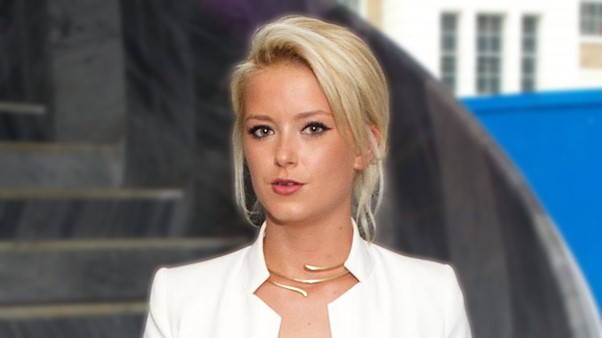 (Image/ Source: heatworld.com)
Scott Thomas: Where is the Love Island star now?
After joining Made in Chelsea, the star now lives in West London. Liv first made an appearance in the show when she was invited to take some snaps of her co-stars, but she was quickly suspended after footage emerged online of her snorting a white substance.
In a video from The Sun, the star was seen sitting at a coffee table with lines of powder, and was recorded saying:
"I'm on a TV show so people write s*** all the time. I quite like reading the articles."
Despite this, TV bosses allowed Liv Bentley to return to the reality show in Spring 2017.
And its not just drugs controversies that has kept Liv in the limelight.
The star also claims that she's the great-great-great-granddaughter of the founder of Bentley Motors- but the company have publicly denied this.
Made in Chelsea stardom
Despite her rocky start, Olivia Bentley has fast become one of the most popular characters in the show. She's enjoyed 10 series on Made in Chelsea so far, as well as numerous spin off shows in Croatia and the South of France.
Liv Bentley is now estimated to be worth £600k thanks to her stardom, and is able to make plenty of cash on social media thanks to her brand partnerships including hair loss specialists Nioxin.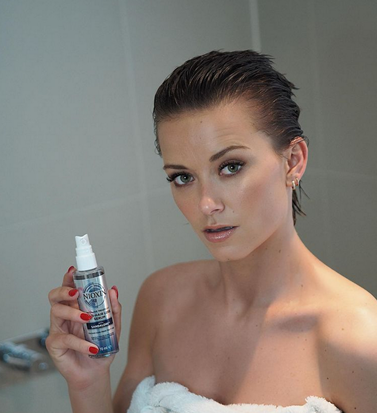 (Image/ Source: Liv Bentley's Instagram, @oliviabentleyk)
Jess Woodley: Why did the Made in Chelsea star quit the show?
During her time on the show, Liv has hooked up with at least five of her cast mates, including Fredrik Ferrier, Francis Boulle, Tristan Phipps and her ex-boyfriend Digby Edgley, who she was with for two years.
Liv Bentley has even been romantically linked to TOWIE star Demi Sims, as well as Charlotte Crosby's ex-boyfriend and Love Island star Josh Ritchie who she reportedly had a fling with.
But the star revealed that she had 'no regrets' over her antics, and "doesn't care" about how many men she's kissed on Made in Chelsea.
In an interview with the Mail Online, Liv confessed:
"Some people may question that I've kissed one too many blokes but I don't give a s***! I really don't. If it was fun at the time, then it will work out.
I remember when I first joined the show I would get nervous about seeing someone after scenes like that but now I don't."
Finding love?
After getting friendly with a few fellow cast members, Liv Bentley has settled into a relationship with co-star Tristan Phipps.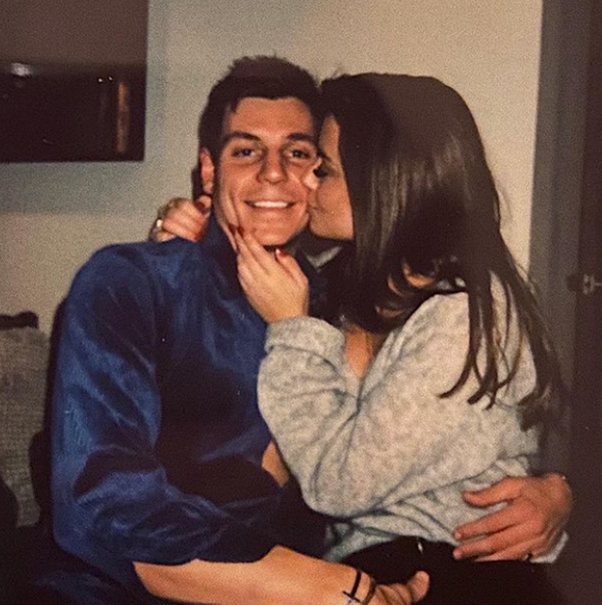 (Image/ Source: Tristan Phipps' Instagram, @tristan.phipps)
Kyle Christie: Who is the Geordie Shore star's partner?
Tristan was previously dating Made in Chelsea favourite Verity Bowditch until the first national lockdown, but the couple soon split while Verity focused on teaching her online pilates classes.
Liv and Tristan seemed to confirm their romance on Instagram back in November 2020, when Tristan shared a rare selfie of the couple looking relaxed during his birthday celebrations.
Verity has made her feelings clear about the couple, and confronted Liv for kissing Tristan during the show.
But it seems like Liv isn't particularly bothered. The star has had other concerns, and feared that her relationship with Tristian wouldn't last when they moved in together for a new series of Made in Chelsea.
When the pandemic hit, the entire cast moved into a luxury mansion together in the Cotswolds- but Olivia wasn't sure how this change would affect her relationship with her new beau.
In an interview with Ok! Magazine, the star was asked if she thought things would quickly fall apart with her new boyfriend:
"I did. It must be the same for so many couples in lockdown. 
know so many people where it's completely ruined their relationship. I've never lived with a boyfriend before so to go from that to living together is a huge step.
We've gone from dating to living together, which is so intense in a short space of time. We have ups and downs. It's a lot more eventful than I thought it would be." 
Thankfully, the couple have been looking loved up on social media, and even shared a Valentine's Day video to discuss the stigma around sex – with Liv sporting a dramatic new hairdo, obviously!
During the video, it was clear that the couple were struggling to keep their hands off each other, and looked the picture of happiness as they giggled their way through the Q&A.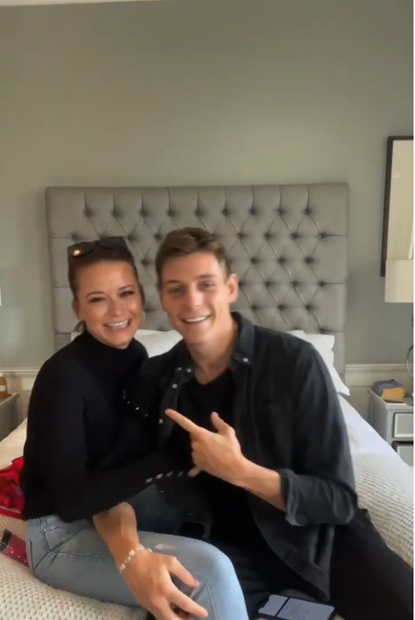 (Image/ Source: Liv Bentley's Instagram, @oliviabentleyk)
But, in typical Liv Bentley fashion, there's been a few arguments along the way!
The Made in Chelsea stars were spotted having a heated argument on Parson's Green, with a source revealing that things were frosty between the pair.
The source revealed:
"You could tell by their body language that they are clearly not in each other's good books with Liv waving her arms while Tristan sat side-on to her."
The couple also had a VERY public meltdown when they clashed in series 21.
Liv lost it with Tristan after he made a comment to Verity saying that they should have "break up sex", which predictably caused chaos in the house.
But in spite of their arguments, Olivia feels that Tristan has changed her for the better. The pair were friends before they got together, and they would usually help each other through their old break-ups.
So what does the future hold for Liv Bentley and new squeeze Tristan? We've got everything crossed for the pair!