Dave Net Worth: How Much Does the Chart-Topping Rapper Earn?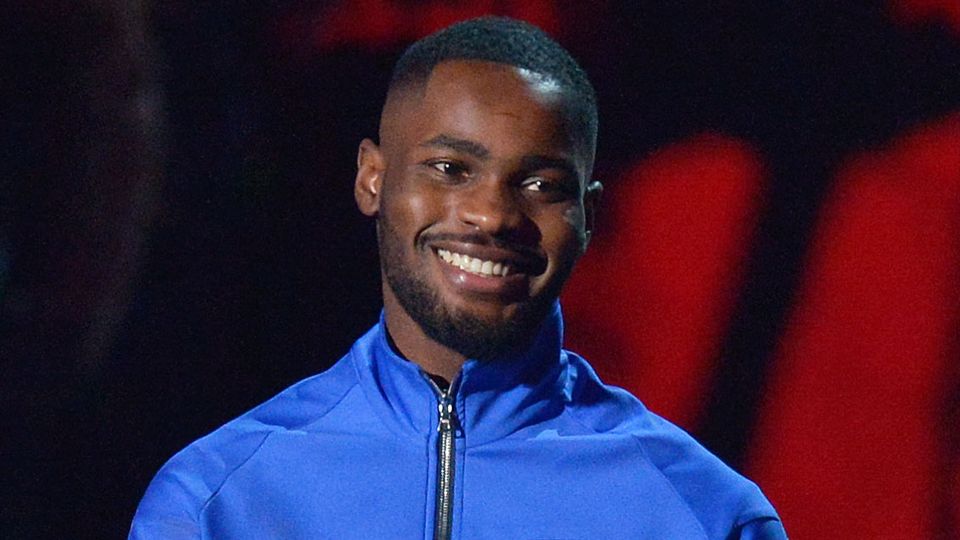 (Image/ Source: planetradio.co.uk)
Dave is one of Britain's most successful young rappers – at just 23 years of age, he's won the Mercury Prize and bagged a UK number-one.
He's just released his second album to critical acclaim and has recently starred in the Netflix drama Top Boy, meaning the rap star is becoming a household name – and amassing wealth in the process.
But what really is Dave's net worth?
How Much is Dave's Net Worth?
According to some reports, Dave's net worth is in the region of £700,000.
The rapper made upwards of £2.7 million in 2019 following the release of his first album Psychodrama. The album went on to win the 2019 Mercury Prize and a 2020 Brit Award for Best Album.

(Image/ Source: Twitter)
Chance the Rapper Net Worth: 8 Secrets Of His Success
Dave – or Santan Dave, as he's also known – recently gave a display of his wealth at Piccadilly Circus by giving out free Jordan 4 trainers to fans.
On Instagram, Dave said:
"I wanted to do my part to give back to the kids so anyone that's in central London and anywhere near Piccadilly Circus, I have a van full of Oreo white Jordan's… got hundreds of these, hundreds and hundreds and hundreds.
Everyone that's going to tell me it's a complete misuse of my time and money, I understand, get a life, leave me in Piccadilly Circus."
What Else Do We Know About Dave?
Dave – David Orobosa Omoregie – grew up in Streatham, South West London. His Nigerian father was deported when Dave was just a baby, with his mother, Juliet, staying in London to raise him and his brothers.
He excelled at piano and music in his teens and studied law, philosophy, and ethics, sound design, and politics at college.
Dave's rap career took off in 2016 when he released his first EP, Six Paths. His debut even caught the attention of superstar Drake, who remixed one of his tracks.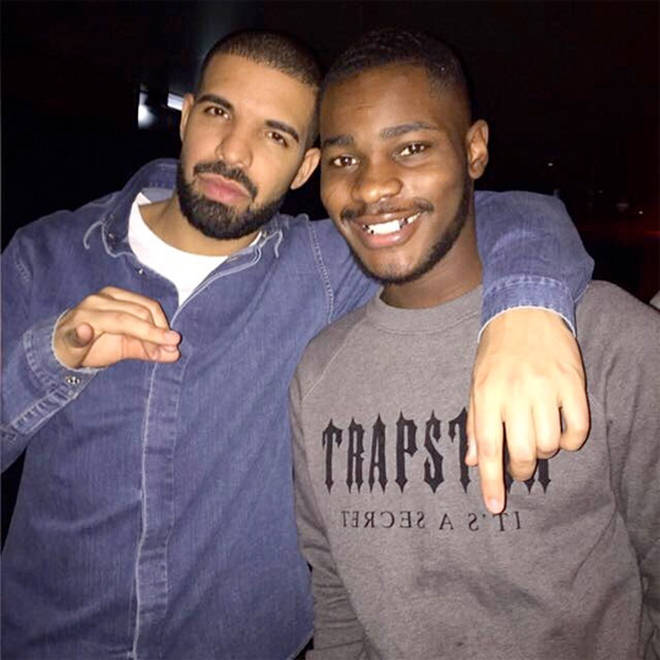 (Image/ Source: capitalxtra.com)
Bugzy Malone Instagram: Troubled Child To Inspiring Rapper
Dave has talked about his work ethic growing up, saying:
"So coming straight out of college and never having a job, it really was part of the reason, I think, that I took everything so seriously. My producers felt like my teachers.
Video games weren't fulfilling enough. I would get on a piano and hours would go by and I wouldn't even know. It would just be constant learning, that insatiable need to go and learn something."
Flexing His Acting Skills
It's not just rapping that Dave is picking up recognition for, though. He's also recently been flexing his acting skills on Netflix's Top Boy.
The show ran for two series on Channel 4 but was cancelled in 2014. After Drake showed interest in the show, Netflix picked up the Hackney-based crime drama, and the third season was released in September 2019.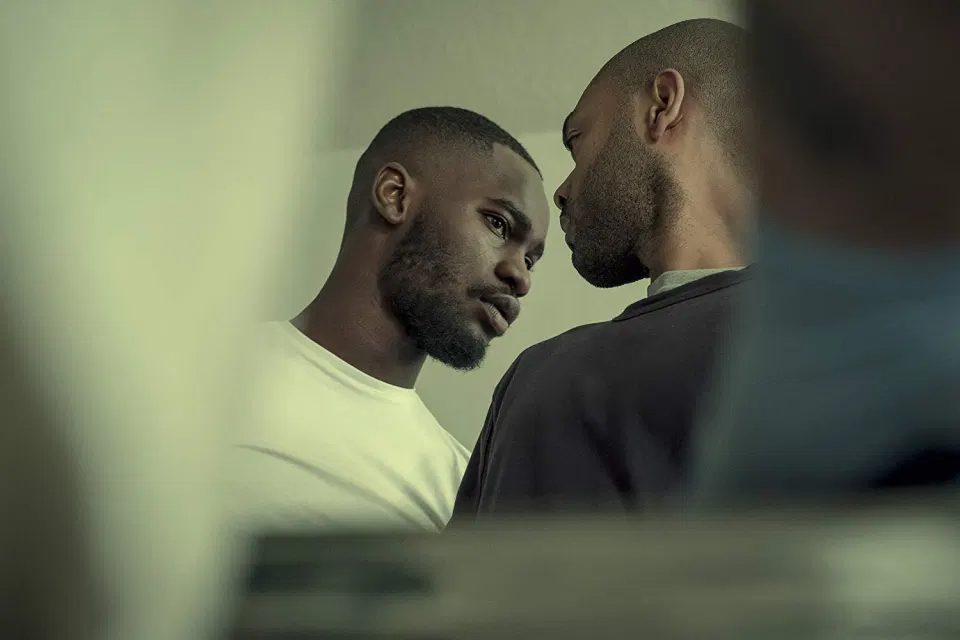 (Image/ Source: thesun.co.uk)
In Top Boy, the British rapper plays Modie, leader of the rival gang London Fields. Dave's performance was widely praised, along with that of fellow rapper Lil Simz.
Santan may have taken some inspiration for his performance from real life. In 2019, his brother Christopher was sentenced to life in prison for involvement in a gang murder.
What's Next for Dave?
Dave is certainly making waves in the rap world with his witty lyricism and innovative production, and for tackling difficult topics in his songs.
But what is next for the rap star?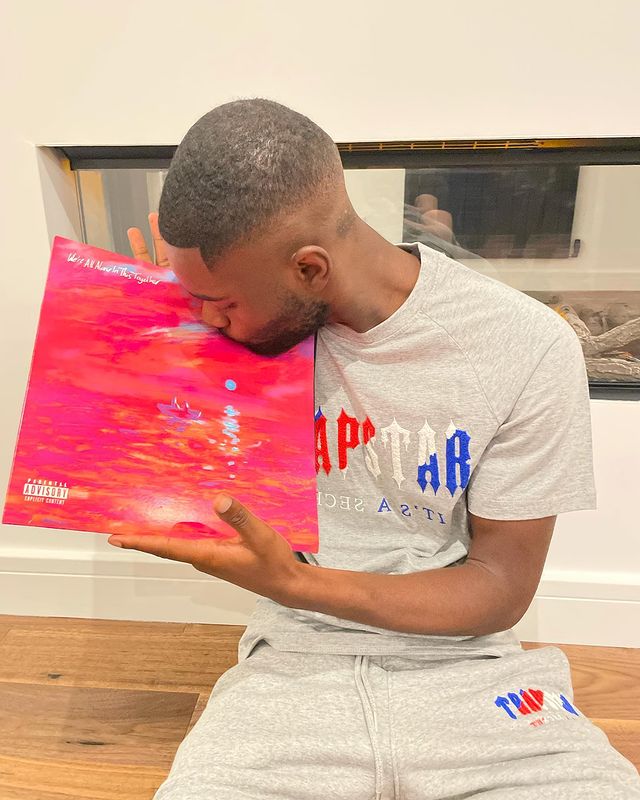 (Image/ Source: Instagram @santandave)
He's currently busy celebrating the success of his second album. In the first week since its release, We're All Alone In This Together is already outperforming all the other Top 5 albums combined.
The album features performances by Stormzy and WizKid and is looking to be one of 2021's most critically acclaimed releases.
On the day of the album's release, Dave wrote a heartfelt post on Instagram, thanking his fans and his mother for their support, and nodding to his mother's birth country Nigeria.
"To my mum. Juliet. My Juliet. My first and last love. The best part of writing this album and film for you is how close we got and the respect I learnt for you in the process.
To Nigeria my heart and soul. I love you and I will fight for you all the days of my life."