Michael Baggott: Where Is the Flog It Star Now?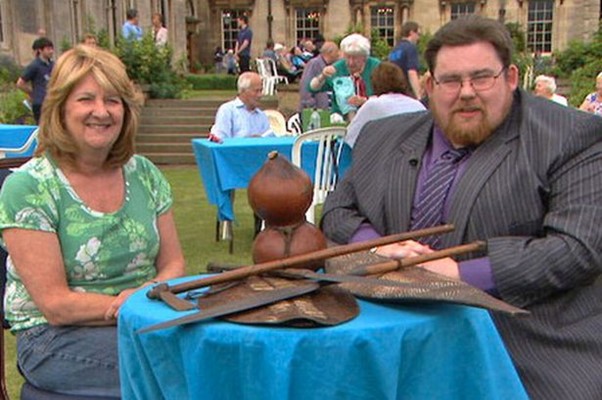 (Image/ Source: scunthorpetelegraph.co.uk)
Michael Baggott is best known as an auctioneer on Flog It, and he's one of the show's most memorable faces.
Not only does he have a wealth of knowledge about collectables, but he's also a bit of whizz in the kitchen too!
So what do we know about the star, and is he married?
Lets take a look…
Early Career
Michael Baggott's passion for antiques came at an early age- when he was still at school in fact!
The star bought first antique- a Chester silver Vesta case- for £22.00 during his childhood. It took him a long time to buy it, and he saved up his pocket money for over a month.
Michael grew up on one of Birmingham's poorest council estates with his parents and elder sister, who now models for Vogue.
After his humble beginnings, Michael went on to progress in his antiques career by working at the prestigious saleroom Christie's while at university.
After he graduated, the star ran Sotheby's silver department for four years, and he then began to work as a private consultant dealing 'by appointment' in antique silver.
(Image/ Source: wiltshiretimes.co.uk)
Alistair Appleton Husband: Who is the TV star married to?
The antiques enthusiast joined Flog It in 2004, and has been a firm favourite on our screens ever since.
What else do we know about Michael Baggott?
The TV star managed to bag a £30,000 sale in a 2013 episode of Flog It, which was one of the high points of his time on the show.
The silver expert laid his hands on what he thought was a collection of African tribal art that was found at the bottom of a cupboard from a woman in Scunthorpe.
However, the ornaments were soon discovered as rare Aboriginal art and were sold to the Sydney Museum of Primitive Art for a whopping £30,000.
Michael is also an author and released a book, An Illustrated Guide to York Hallmarks 1776 – 1858 in 2010. He also writes frequent articles for The Finial, the journal of the Silver Spoon Club of Great Britain.
Outside of his career, it seems that fans are itching to know more about the antique dealer's dating life. There's been a lot of speculation about whether Michael Baggott is married, but as far as we know, there are no official sources to say this is true.
The star has kept very quiet about his private life, but many have assumed that Elizabeth Talbot, another auctioneer on Flog It, is actually his wife.
A lot of Michael's fans have respected his need for privacy, and instead focus on what Michael does best- pricing up antiques, and cooking too!
The TV star regularly promotes his recipes along with his favourite antiques across his social media channels, and even shares tips for making bread and cooking lamb. It's clear he's a foodie, and he often swaps food recommendations with fans.
(Image/ Source: heightzone.com)
James Martin Net Worth: How much does the TV chef make?
Michael also gives an insight into his family life by sharing the occasional snap of his dad, who used to be a butler. His father collected valuable throughout his service– a passion which Michael definitely shares!
As for Michael's mother, the star unfortunately revealed that she had passed away in 2019 after a long battle with cancer.
Michael shared the news on his Twitter page while looking through some old family photos for his mother's funeral, sharing a rare glimpse into his early years with his family in Birmingham.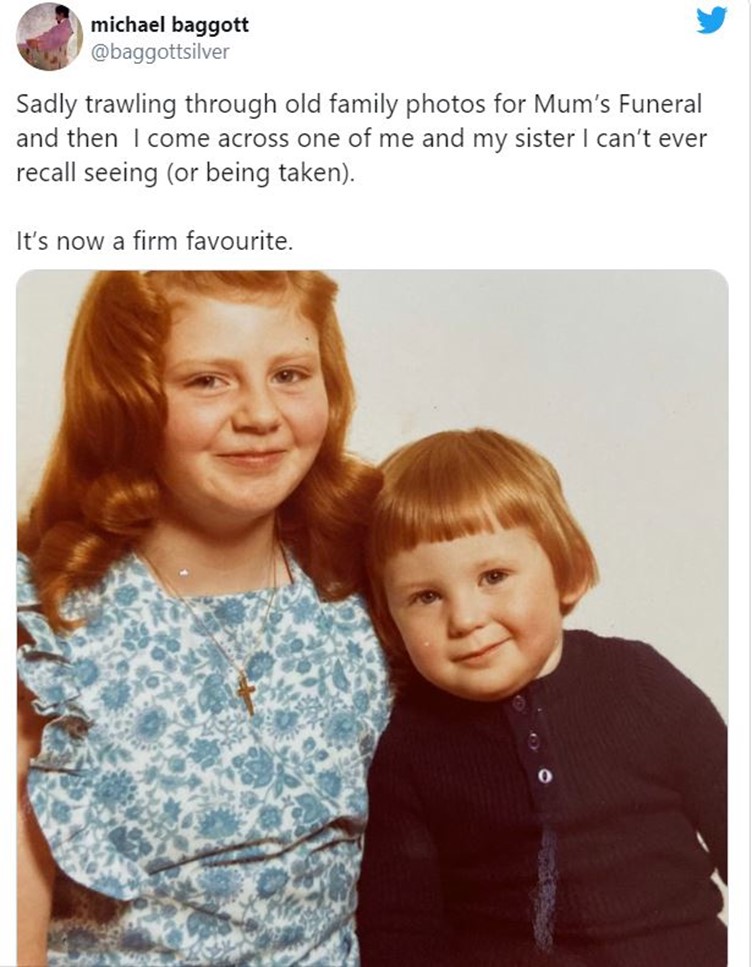 (Image/ Source: Michael's Twitter, @baggottsilver)
Alex Higgins Daughter: Who is the snooker legend's daughter Lauren?
Despite his recent struggles, it seems that Michael is doing his best to throw himself back into all things silver and shiny.
While the hit show Flog It was cancelled back in 2018, the 45-year-old has continued to run his antiques business. It's been rumoured that his net worth is a whopping £1.4- 3.6 million.
The star expressed his sadness about the hit show coming to an end, and said:
"There will still be any number of daytime antiques game shows on our screens, but I hesitate to think they will educate and inform the way Flog It! (at its best) often did."
This might be why Michael is also known for poking fun at Antiques Roadshow, and it's been thought that he and his former Flog It team continue to enjoy a friendly rivalry with the Sunday night show.
So will we end up seeing more of Michael on our screens at some point? We'll just have to wait and see!