Amanda Owen, Model To Yorkshire Shepherdess
We all have that goal of moving to the country for a peaceful life on a farm, away from the hustle and bustle of the city. For many of us, this remains as a daydream on our daily commute to work. But for Amanda Owen, she made it happen! If you haven't heard of the new Channel 5 TV series Our Yorkshire Farm, what have you been doing all lockdown?
It follows the life of Amanda Owen model, who wanted to be a model as a teenager. But after reading a book on hill shepherding, she decided on a much greener pasture. Have you been looking to switch up your life? We have just the inspirational story that might make you do it. Keep reading to find out what we're talking about!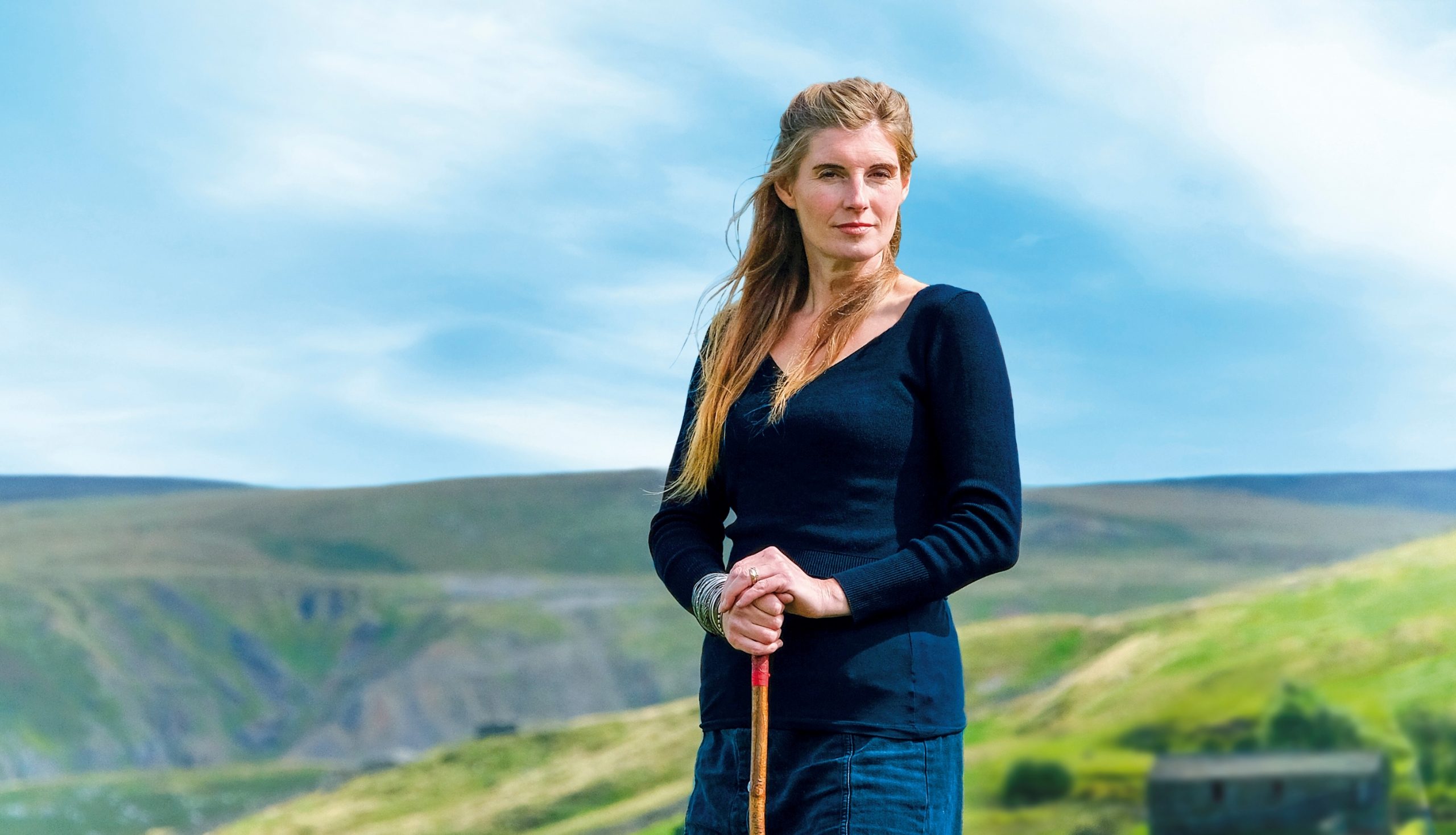 Amanda Owen, Model to Farm
Amanda Owen once aspired to be a model, taking inspiration from her mother's footsteps.
Realising the model life isn't all about the glitz and glamour, she set her sights on a different scenery.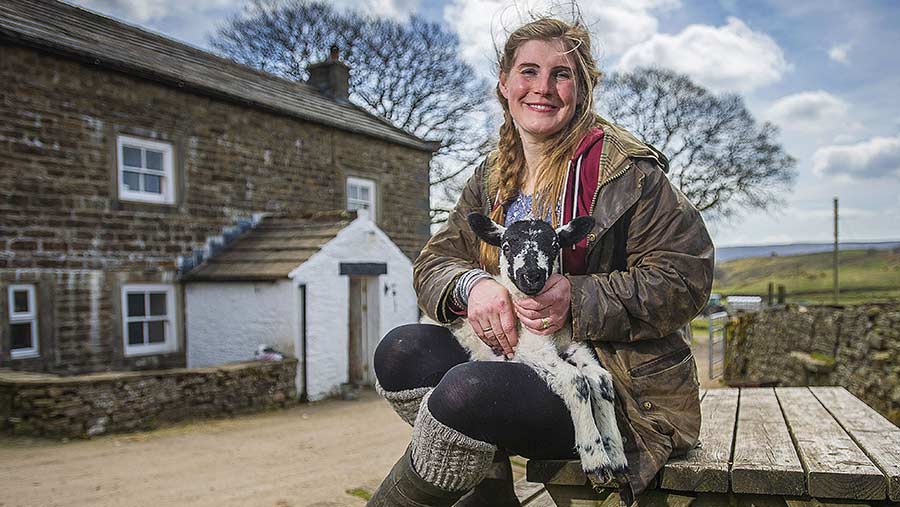 "When you think you're going to be a model you think you're going to be in Vogue, Cosmopolitan, but actually then you end up doing knitting catalogues things like that. So it was like cardigans, floral, Princess Diana 1980 — that kind of look. No, thank you,"
Chancing upon a book on hill shepherding in the library and mesmerized by the photographs, it stirred something in her.
She continued:
"It was the pictures, it was the landscape, it was the people — everything in that book just appealed to me,"

"It wasn't glossing over the hard side, it was very real and very gritty and atmospheric but it was just the thought of working outdoors and actually doing something, having a physical job where you were out there feeling the elements — windburn, sunburn, rained on, all the rest of it — sounded like a good idea back then."
The Yorkshire Shepherdess
Amanda might've had modelling in her genes, but she was a total stranger to shepherding and had to learn everything from scratch.
When Amanda was 21, she became a trainee shepherdess.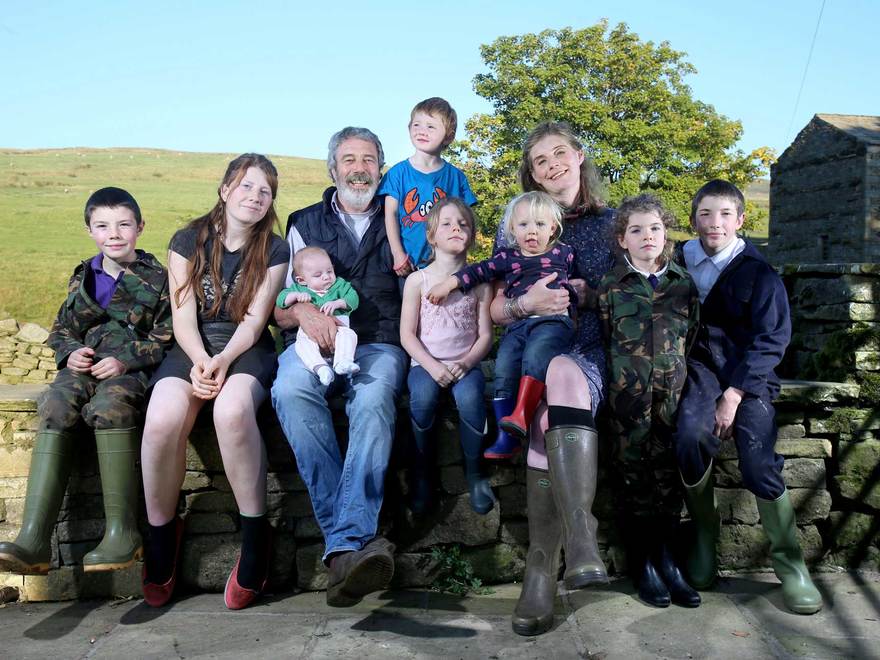 She also met her husband Clive that year whom she now lives with their nine children on Ravenseat farm in Swaledale.
Talking about their relationship, Amanda shared:
"It was a slow burn thing, we kind of got to know each other, we kind of made friends first and then we went out a little bit together. With us both coming from non-farming backgrounds I think we're kind of like peas in a pod really, although we didn't know that at the time."
Catch Amanda and her family on their show as they go out and about their daily life on the farm!
You can also follow Amanda's social media where she shares regular updates.
Her Twitter account is @AmandaOwen8 under the handle YorkshireShepherdess.
Our Yorkshire Farm
Adventures on the farm are endless. All nine of Amanda's children have a role to play, from tinkerer to mechanic, to just following their parents on day to day farm duties.
Clive said on the show:
"With all these kids, with nine kids, if we didn't do anything we'd just do nothing but look after kids so they've got to come with us. We take them with us and make it up as we go along, but we get there in the end and they love it,"
Except, every now and then, problems arise like being snowed in for weeks during winter! Not to mention harsh arctic winds threatening their livestock.
View this post on Instagram
This year's winter was especially hard as the storm named "the beast from the east" threatened their sheep! Amanda shared unfortunate stories of finding a few of their sheep buried in the snow.
She said:
"You can't tackle nature and what nature does sometimes,"
Quick on their toes, the family herded the sheep closer to the farm and managed to save at least a thousand of them!
These are just among the adventures that the extended family goes through living life on the farm.
Does Amanda Owen miss her life as a model? From what we can see, she's thriving as the Yorkshire shepherdess!