Georgia Toffolo's Rise To Fame
You might know her as the posh girl from ITV show Made in Chelsea who has never had a Greggs; Georgia 'Toff' Toffolo has well and truly won over the hearts' of Britain.
From living it up in Chelsea to eating cockroaches on live TV, our very own Bridget Jones has been making a name for herself in the biggest reality tv shows.
Want to find out how this little posh girl turned into a TV sensation? Get yourself a cuppa and get ready for some tea with Toff!
1994 – Georgia Toffolo Is Born
Reality star Georgia Toffolo was born on 23rd October 1994.
[dx_custom_adunit mobile_id="RTK_qw1q"]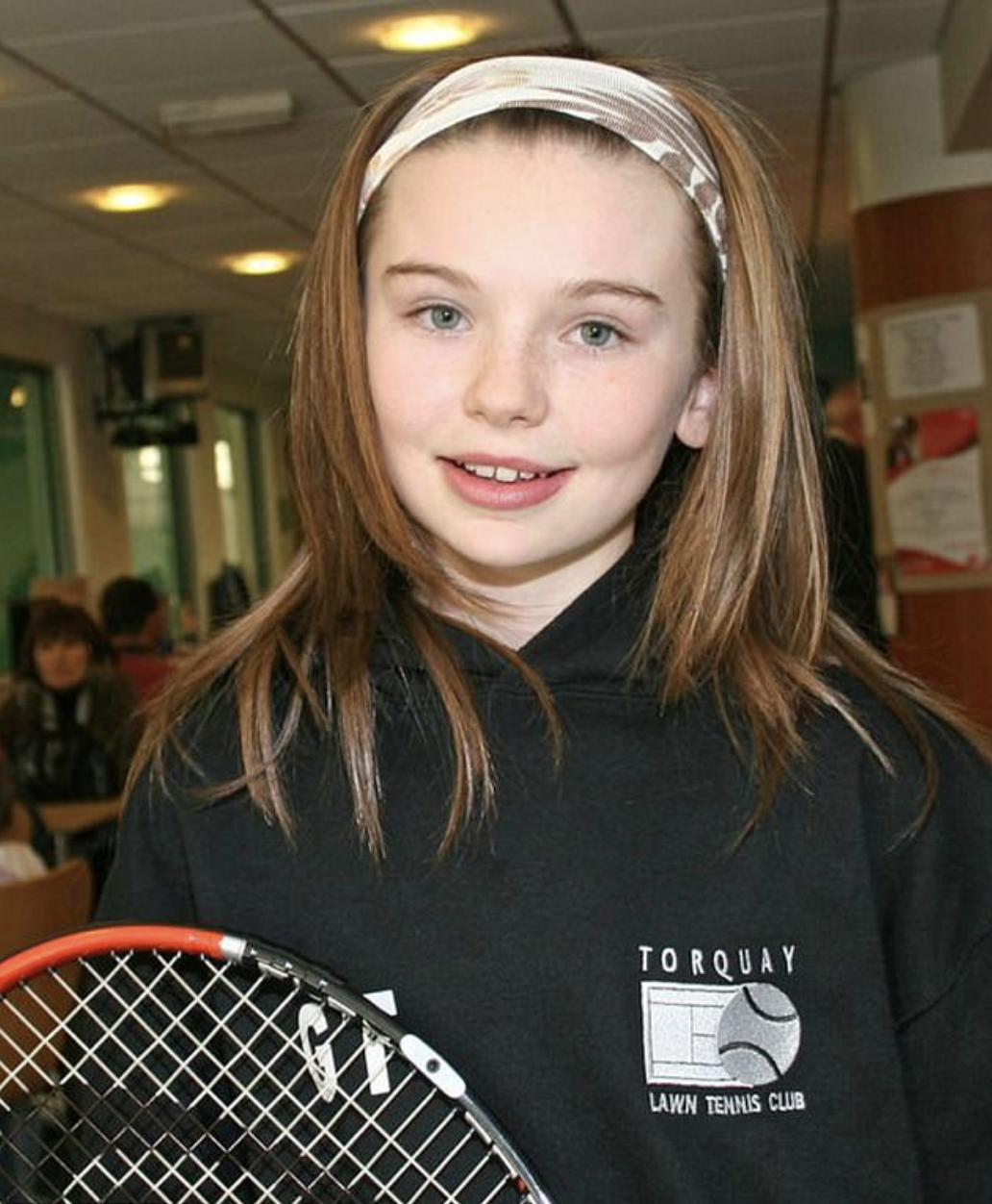 She began her career as an avid tennis player and played tennis for local tournaments at the age of eleven years old.
She Was Born In Devon
The Made In Chelsea star was born to parents Gary Bennett and Nicola Toffolo in Torquay, Devon.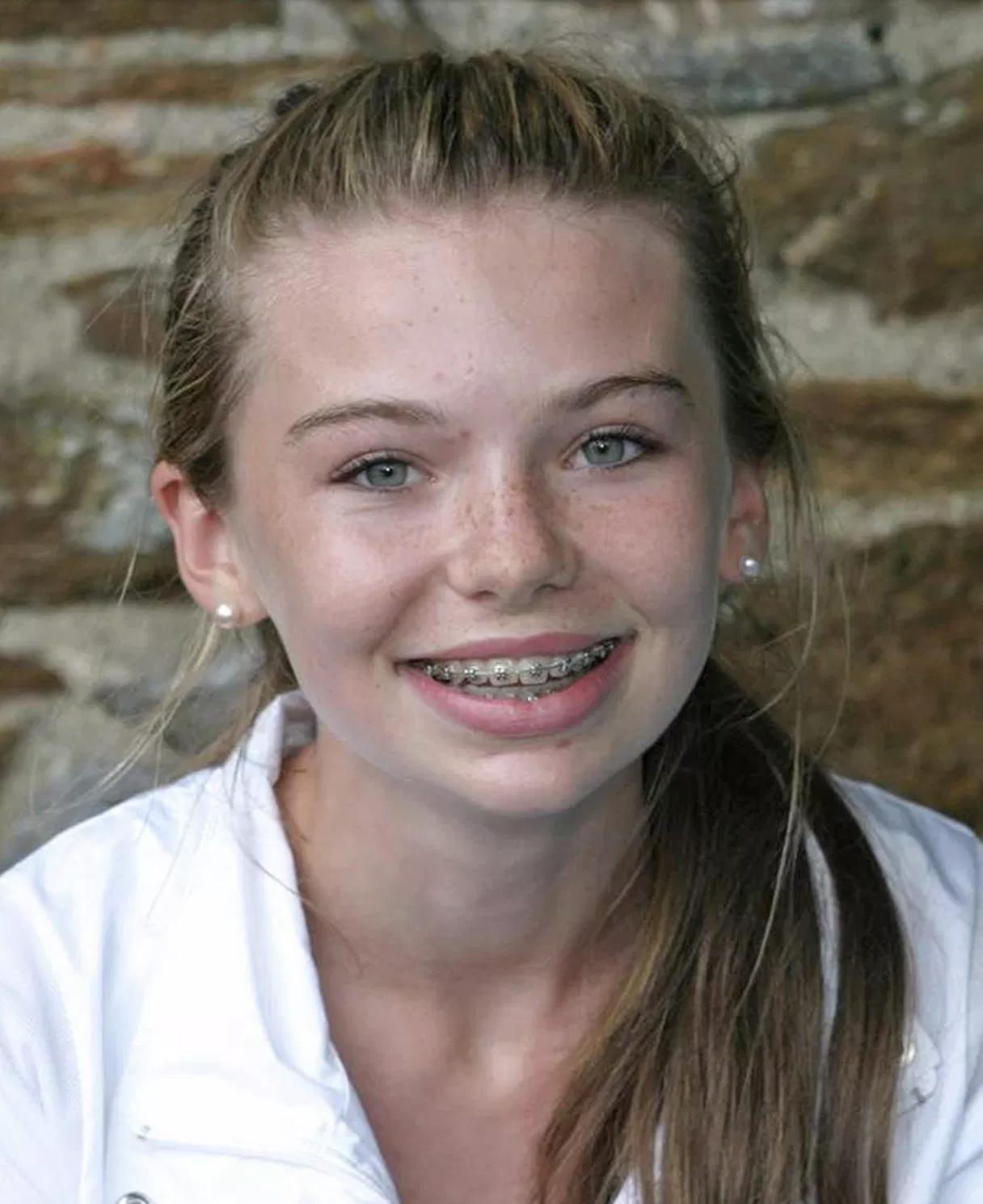 She attended several schools including Stoodley Knowle Independent School for Girls and Torquay Grammar School for Girls.
[dx_custom_adunit mobile_id="RTK_ZIkz"]
She Attended A Private School With Fees Of £23k A Year!
Toff later went to a boarding school in Devon with fees of £23,000 a year! Her dad Gary told The Mirror:
'I'm a strong believer in education and I wanted to give my daughter the gift of education.'
View this post on Instagram

A post shared by Georgia Toffolo (@tofftalks) on
Her expensive education certainly paid off – Georgia is now allegedly set to become a millionaire! In spite of her private education, the star actually comes from a humble background. Her dad used to work in the scrap metal trade and is apparently very proud of his daughter's success.
2006 – She Was Bullied At School
Toff later revealed that she was badly bullied at the age of 12 while attending boarding school, saying that:
'A group of girls didn't like me and picked on me on a daily basis. They were ever so bitchy. But I moved on, with the support of my family. Even talking about it now makes me well up with tears.'
[dx_custom_adunit mobile_id="RTK_qQCt"]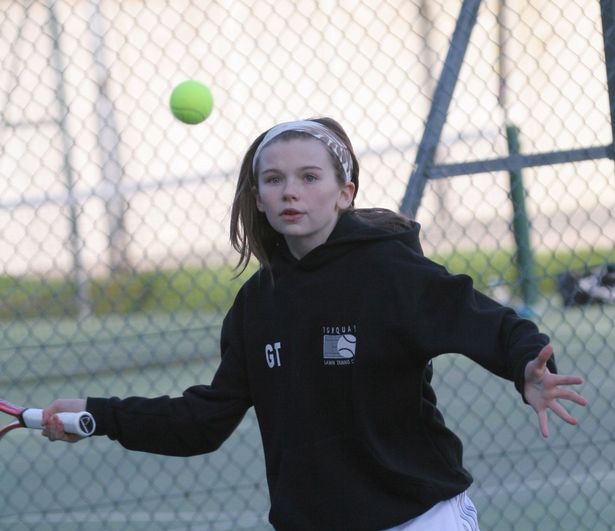 The 24-year-old has taken it in her stride, however, and credits the bullies for teaching her to to take on a positive outlook in life.
The Headmistress of the Maynard school which Georgia attended commented that:
'As a school that prides itself on its warmth and happiness we were saddened to hear that Georgia did not fully enjoy her short time at the Maynard ten years ago. The staff here have very positive things to say about Georgia and we congratulate her on her success in the jungle and wish her well in the future.'
2012 – She Dropped Out Of University Where She Studied Law
In spite of attending the University of Westminster to study Law, Toff actually dropped out before she could complete the course.
She said in an interview on This Morning that:
'I started it and dropped out, then I started another and dropped out again. I've always had an interest in politics, [so] I just don't know what the future holds. I want to use my influence with this to do good.'
[dx_custom_adunit mobile_id="RTK_iquJ"]
She Worked In A Charity Shop…And An Old People's Home!
Did you know that Toff has two years' worth of experience in charity work?
View this post on Instagram

A post shared by Georgia Toffolo (@tofftalks) on
With her lovable and energetic personality, we can imagine Toff would do well in the caring sector!
She went on to work in a Law Firm in London
Before becoming a television personality, Toff aspired to have a career in corporate law and even spent time working in a Law Firm in London.
[dx_custom_adunit mobile_id="RTK_wiHk"]
View this post on Instagram
However, it is reported that Toff is now making about 25 times the amount she would have made working as a trainee. Crazy!
2014 – Toff Joins The Cast Of Made In Chelsea
Toff found herself in the right place at the right time when she landed a gig on reality series Made in Chelsea in 2014.
She spent time partying in SW3 in London where she managed to befriend a lot of the cast. She then got invited to join the seventh series and the rest is history!
She revealed that it is the perfect job for her. She told DevonLive.com that
'It's like the perfect job. Well, it's not really a job, but just me hanging out with my friends and I really miss it when I'm not filming. The show is very true. What is shown on screen is actually what happens in our lives.'
She says that she has made genuine friends on the show adding that:
'I just feel so lucky to be part of the cast. I am now used to the filming and being a part of the show and how everything is set up. Everyone has been so accommodating and I am now so close to everyone.'
[dx_custom_adunit mobile_id="RTK_DdY1″]
She Is Worth £800,000
Prior to her winning I'm A Celeb, the star was reported to have a net worth of £800,000!
After her win, that figure was set to go up as Toff's career has continued to go from strength to strength.
2015 – She Has A Day Job As Head Of Events
In 2015, Toff started a job at a centre think tank called 'Parliament Street', working as the head of events.
[dx_custom_adunit mobile_id="RTK_ZoXg"]
She said she wants to encourage more young people to vote, explaining that:
'Winning the support of young people could mean the difference between success and failure so it's time politicians took these audiences seriously.'
[dx_custom_adunit mobile_id="RTK_hW7Y"]
2017 – She Got Caught Up In The Westminster Terror Attack
Whilst attending an awards ceremony at the House of Commons, Toff found herself in a terrifying situation when a terror attack took place in Westminster.
My current view. A lot of emergency services on the bridge apparently a shoooting there too. Very scary pic.twitter.com/AH4SBG2vwV

— Georgia Toffolo (@ToffTalks) March 22, 2017
She told DevonLive.com that:
'It was all very scary for us and we were in lockdown at the Lords Terrace. The incident is still ongoing and there are so many police and helicopters and ambulance crews around.

'Everyone in here is all safe but it's very scary as we are really close to what happened.'
2017 – The Bridget Jones Of Celebs Go Dating
Toff joined the 2017 line up for celebrity dating show Celebs Go Dating alongside TOWIE stars James Argent and Bobby Norcross.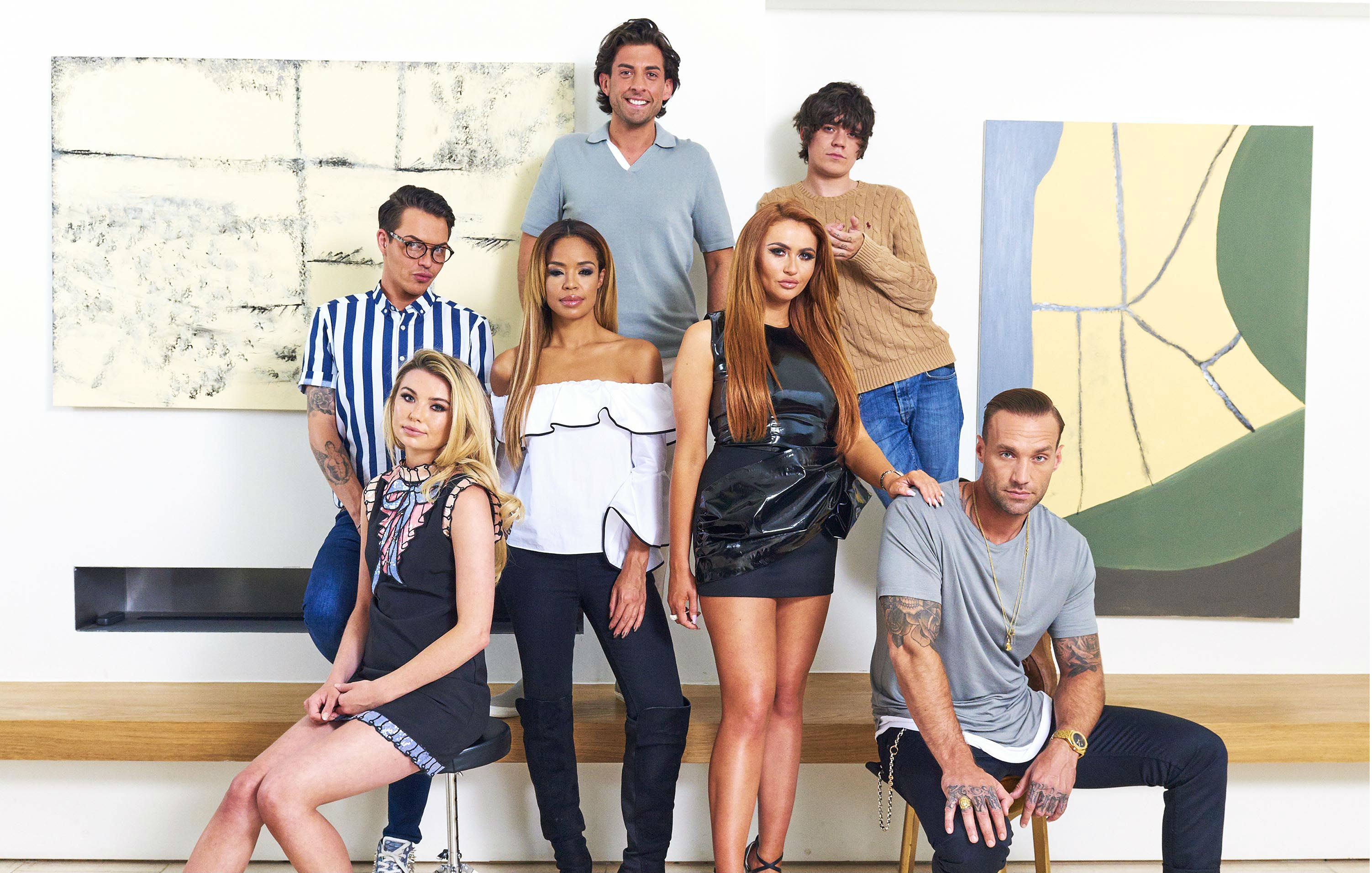 During her time on the show, viewers fell in love with her eccentric and bubbly nature. It was also revealed that the star had never been to Greggs! What?!
In 2019, tributes were paid on the show to the late Love Island star Mike Thalassitis who passed away this year and was a contestant on last year's Celebs Go Dating series.
2017 – Toff Wins I'm A Celebrity…Get Me Out Of Here! And Is Crowned Jungle Queen
Toff was only paid £13,000 to take part in ITV reality show I'm A Celebrity…Get Me Out Of Here!
The reality star surprised everyone with her bravery and determination and was later crowned the 'Queen of the Jungle'. Just hours after her win, she was even offered a job at Good Morning Britain by Piers Morgan himself!
[dx_custom_adunit mobile_id="RTK_0mO0″]
She's Described As 'Boris Johnson In A Bikini'
Toff is a proud Tory and has made no secret of her passion for politics (as well as a passion for certain political members…)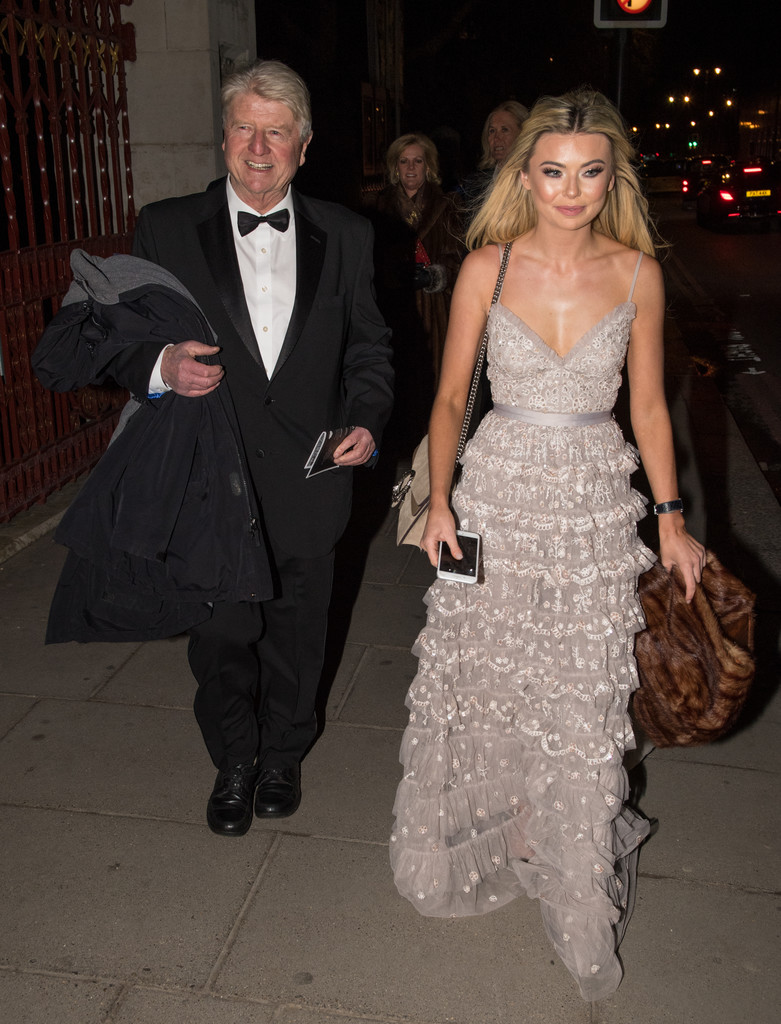 Dubbed as 'Boris Johnson in a bikini' the star once described politican Jacob Rees-Mogg as a 'sex god'.
2018 – She Presents This Morning
Toff went on to land herself a presenting gig at This Morning in early 2018, replacing former X Factor star Rylan Clark-Neal in order to give him some much needed time off.
The star planned to launch a self-confidence campaign with the show after opening up about her struggles with acne over the years.
2018 – Toff Is The Backstage Host At The NTAs
Toff looked glam as ever posed on the red carpet at the 2018 NTAs, where she replaced Scarlett Moffat as the backstage host.
She also later took centre stage to present with her fellow campmate and BFF former Conservative MEP Stanley Johnson.
[dx_custom_adunit mobile_id="RTK_QejT]
2018 – She Becomes A YouTube Star
After smashing the world of reality TV, Toff decided to start her own YouTube channel in 2018, documenting her life and career to fans.
She has since made several videos and collaborated with fellow ex camp-mate and YouTuber Jack Maynard.
More Than Friends?
There was a lot of speculation about the relationship between Georgia Toffolo and Jack Maynard as the pair have been practically inseparable since their time in the Jungle. It was rumoured that they had started dating.
The pair's relationship has attracted a lot of attention, even leading fans to create the ship name 'Joff'.
Toff Addresses The Relationship Rumours – 'Best Friends Only'
Toff has since laughed off the rumours that she is dating Jack Maynard, claiming the pair are just 'good friends'.
Toff says that in spite all her friends and family thinking that there's something going on, the romance side of their relationship just 'never took off'.
She said to the Daily Mail:
'I'll get in his bed and we'll watch movies in PJs and stuff, but for me, because we're so close as friends I don't think of it like that. Even my family are like: 'There's gotta be something going on.' But disappointingly, no.'
Looks like the rumours are officially put to rest…for now!
2019 – Single And Ready To Mingle
Revealing to HELLO! magazine that she is currently on the market, the star says that at the moment she is just dating casually and loving life!
She said:
'It doesn't faze me. I love going on dates. They're like social experiments and it's an excuse to get dressed up. Even if you don't get on, it's a funny experience to tell the girls.'